Getting ready to go on your Disneyland adventure? Here are the best Disneyland treats that are absolutely worth traveling for!
As much as we all love the rides and ambiance of Disneyland, I'd be lying if I said the treats weren't what brought it all in for us.
While it's tempting to eat everything in sight, that isn't always budget (or waist!) friendly. Here are some of our favorite treats you can get at Disneyland and Disney World that you don't want to miss!
Book your next magical family adventure through our friends at Get Away Today! They are truly the Disney experts and can make planning your trip a breeze for both Disneyland and Disney World. You can browse their website or call 1-855-GET-AWAY. Make sure you tell them Magical Family Travel Guide sent you or use the code MFTG for $10 off a Southern California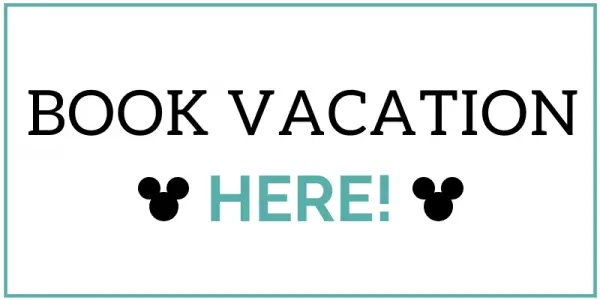 Churros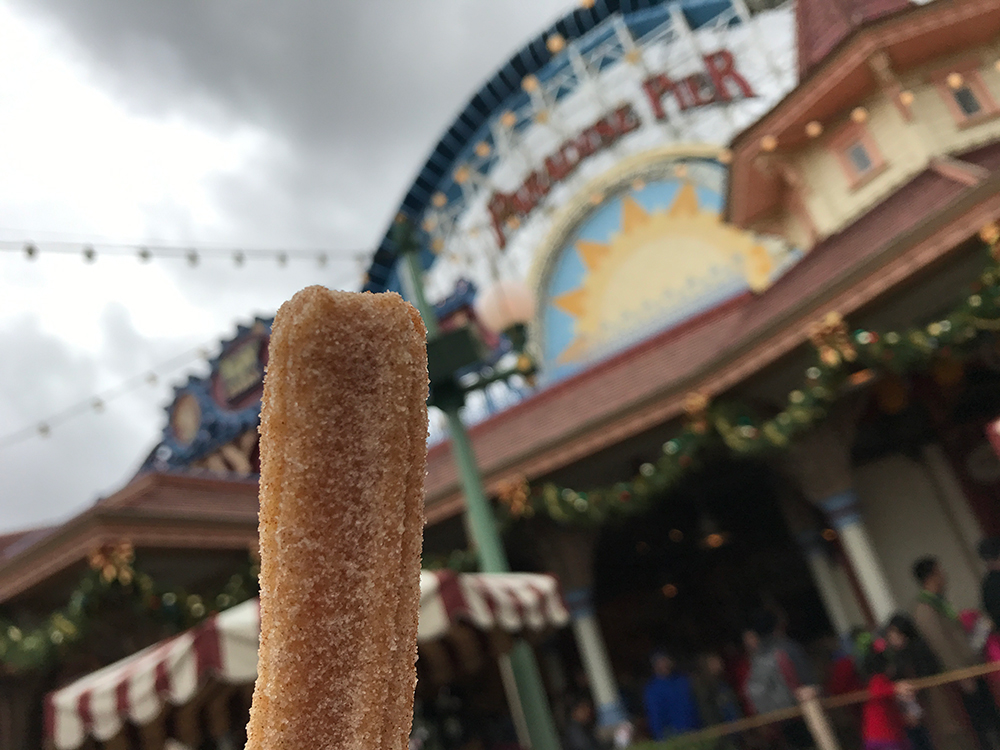 Disneyland churros are famous for a reason. Available in Disneyland throughout the park, these cinnamon sugary treats are to die for. They are cooked to perfection and an ideal mid-day snack while watching a parade.
There are many variations of churros throughout the park. We've had some that are absolutely TO DIE FOR. Definitely look up the best churros in the park before you go, as they often have ones that are only available during a certain time of year
Mickey Beignets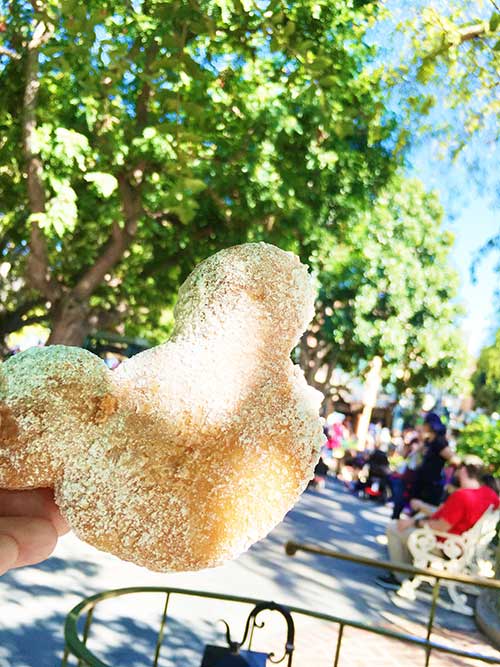 These scrumptious pastries dusted in powdered sugar are a must when visiting the park. They are available in New Orleans Square at the Mint Julep Bar and come in a pack of three or six. They are perfect for sharing and gives your sweet tooth just enough satisfaction to get you to your next meal. While you're there, be sure to try the signature New Orleans Mint Julep. This is a classic drink and definitely one of the most refreshing.
ANd of course, if you want to recreate these at home, make sure you check out our Mickey Beignet recipe!
Jack Jack Num Num
This is something that I will sit on the sidewalk with my one-year-old child in the heat for (which I've done) as they wait for another batch to be cooked. They are SO worth the hype and SO delicious.
While there is nothing like the real thing, you can check out our copycat recipe here – Easy Copycat Jack Jack Cookie Num Num Recipe.
Dole Whip
So, when we were at Disneyland last year, my parents watched the grandkids and let some of my siblings and I go back for the night. It was so fun, but before we knew it, the park was about to close.
We all REALLY wanted a Dole Whip, so we literally ran across the park to get one. We got in line just in time, and even though I'm pretty sure the person selling them was totally annoyed, we got one! It was totally worth it.
You HAVE to get a Dole Whip when you are at Disneyland. I've had faux versions of them, but nothing compares to how delicious it really is in the park – especially on a hot day!
Mickey Mouse Raspberry Macaron
I wasn't sure what I was going to think about these, because I'm pretty picky about my macarons! However, as soon as I sunk my teeth into one, I was done for. So good. Great flavor, nice and big (to share…or not), and affordable!
Cozy Cone Motel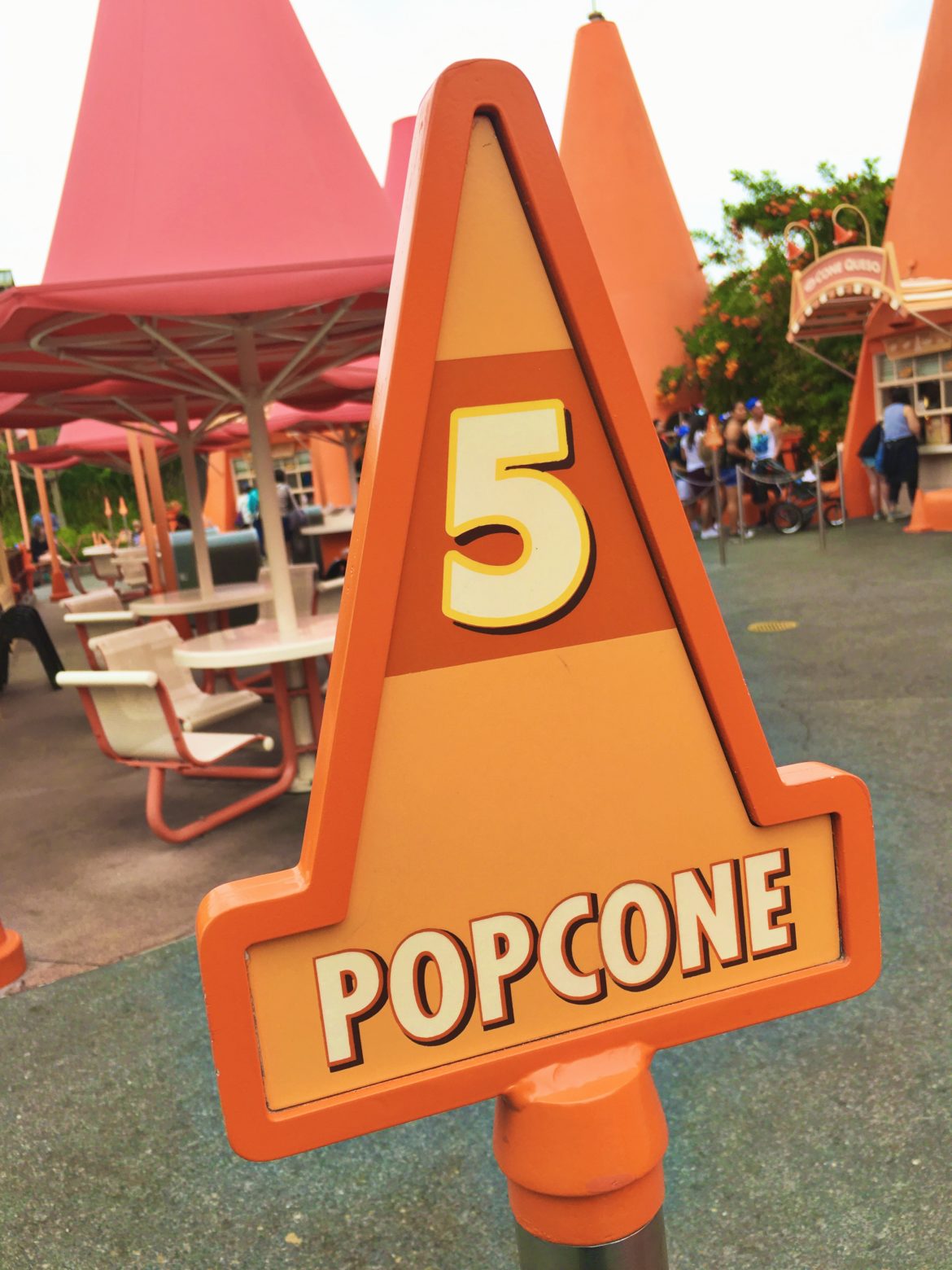 This fun spot in the heart of Cars Land has a huge variety of different snacks with creative names that you and your family will love. From the chili "cone" queso, flavored pop"cone", pretzel bites and soft-serve "route" beer floats this will be a hit spot for your family when snacking in the parks.
Corndogs
Disneyland is famous for its corndogs, and for good reason. They are hand-dipped in homemade batter, fried to perfection and are mouthwatering good. You can get them throughout the park, but rumor has it that the Little Red Wagon Corndog Cart in Disneyland has the best ones!
And of course, we have a copy cat recipe – Copycat Disneyland Corn Dogs Recipe
Ghirardelli Ice Cream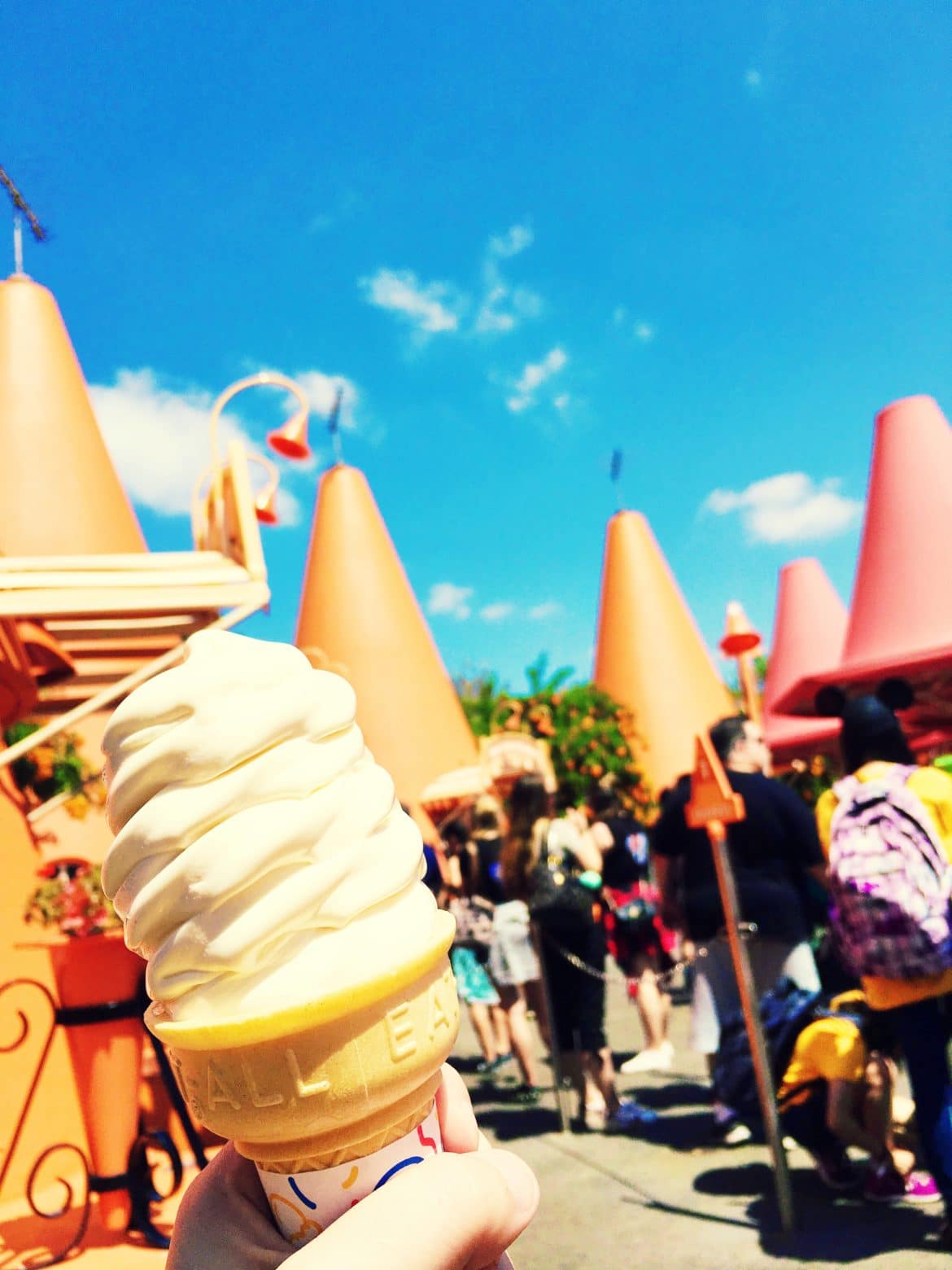 If you are in the mood for something cold on a warm day in the parks, stop by Ghirardelli Soda Fountain and Chocolate Shop in Disney California Adventure. Whether you fancy a hot fudge sundae, a banana split or a shake, Ghirardelli will be able to satisfy any sweet tooth and keep you cool during the day. You will even get a complementary Ghirardelli chocolate square when you walk in the shop, you can't beat free chocolate!
As you can see, there are some pretty great treats at the Disneyland Resort, and we are only hitting the tip of the Matterhorn! Disneyland and Disney California Adventure have so many tasty options that you really can't go wrong with any snack you pick!
When you plan your trip to the Disneyland Resort to try all the delicious food that it has to offer, be sure to book with my friends at Get Away Today. Not only do they have the best prices around, but their agents are experts in all things Disneyland.
You can also get an additional $10 off any Southern California vacation package by using promo code MFTG ClarksCondensed. Don't wait to book your trip, their flexible Layaway Lock-In Plan makes booking really easy, with only $125 down. Be sure to give them a call at 855-GET-AWAY or book online at getawaytoday.com and let them know that Magical Family Travel Guide sent you!
[thrive_leads id='30551′]