Is Disney+ Worth it? Everything You Need to Know
Disney+ is all the rage – but is it really worth the cost? Here is what you need to know about the subscription costs, what's included, and ultimately who this streaming service is best suited for.
Disney+, Disney's official streaming service, launched in 2019. Since then, it has grown in popularity and currently has more than 100 million subscribers.
If you have not yet invested in Disney+, you may be wondering if it's really worth it? In this post, we'll share everything you need to know before subscribing to Disney+.
Disney+ Bundles and Pricing Options
Disney offers a bundle that combines subscriptions to Hulu, Disney+, and ESPN+ for $12.99 a month.
Users have been very pleased with the package because the bundle costs the same as two of the services' monthly fees, making it less than paying for each of the services individually.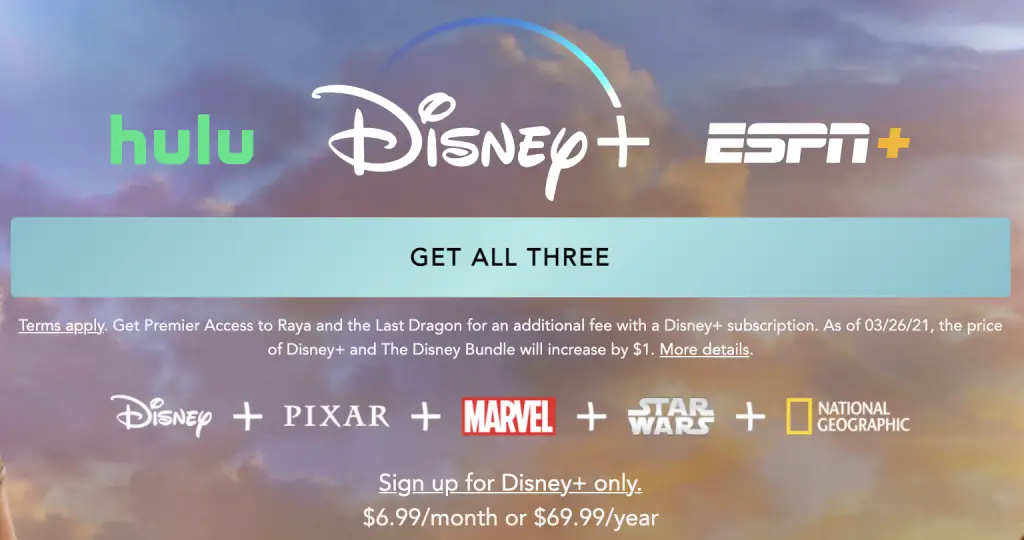 With the bundle, you get access to Hulu's library of 80,000+ TV episodes and 1,000 films, ESPN's 1,000+ sporting events and assorted sports content, and Disney+'s 500+ films, 7,500+ episodes, and original series.
Recently, Disney announced that all ESPN+ content will be available on Hulu so users do not have to use two different platforms.
If you are not interested in Hulu or ESPN+, you can also sign up for Disney+ only. You can pay $6.99 on a monthly basis or a one-time fee of $69.99 for a year-long subscription.
What to Watch on Disney+?
After you've decided to pay for a subscription, you may be wondering what you should watch first. Well, here are a few options:
Children
There are many categories that were created with children in mind. After all, Disney is a family-friendly company.
The Walt Disney Animated Studios Collection brings some family favorites like Peter Pan, Bambi, The Little Mermaid and many more together, separated by decade.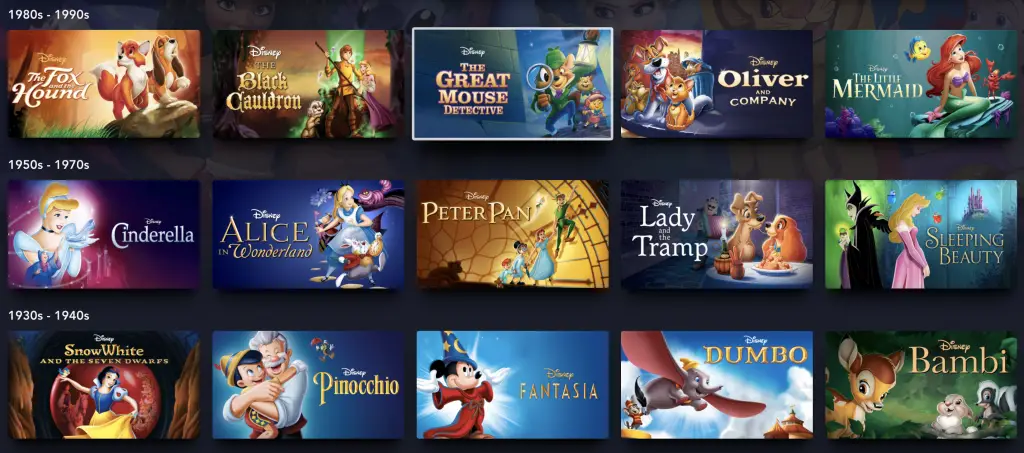 There are many other collections for children like Toy Story, Tangled, Mickey and Friends, Disney Junior, and more.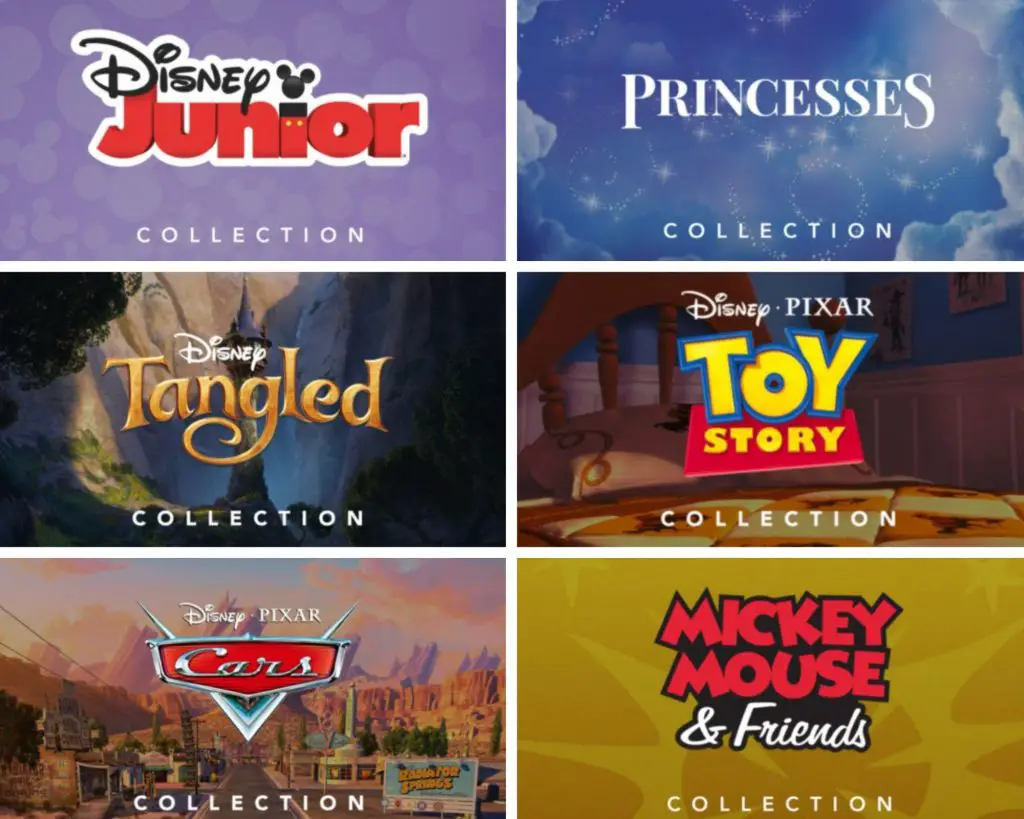 There are many titles, series, and collections for the young, and the young at heart.
Original Series
Marvel's WandaVision, Star Wars: The Mandalorian, There are many Disney+ original series such as The Imagineering Story, High School Musical: The Musical: The Series, and many more.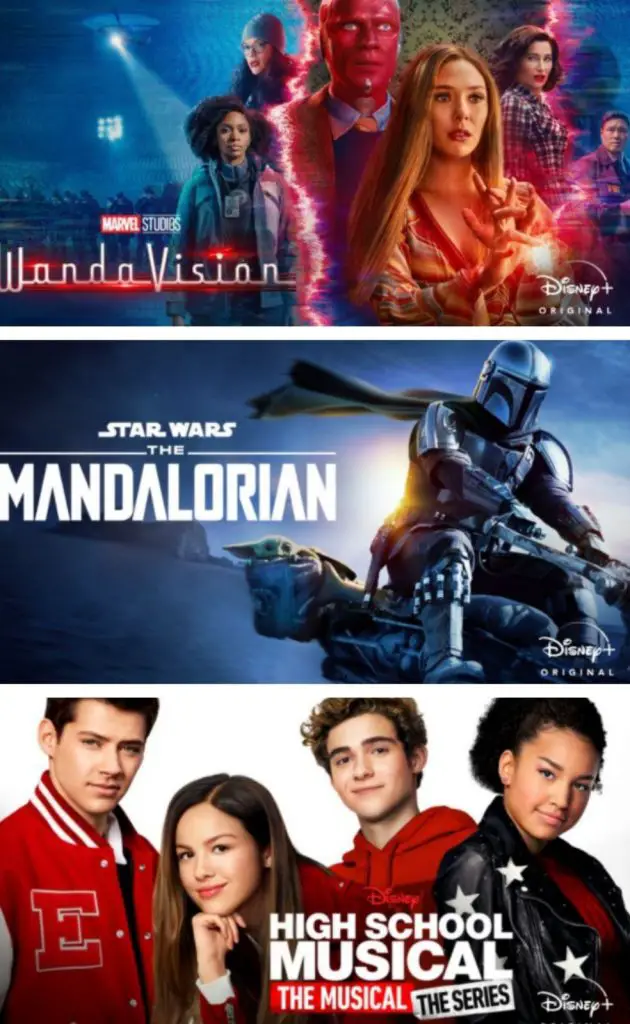 There are shows that dive in to the history and making of Disneyland, the magic behind Disney weddings, the making of your favorite series, and shows that highlight Disney careers.
Whether you are interested in Marvel, Disney, Pixar, Star Wars, National Geographic, or you want to relive the classic Disney Channel shows from your youth, there are shows for you.
Movies
Disney+ has a large library of movies ranging from Walt Disney Animation Studios films to Musicals to Live Action Movies, making it the perfect streaming platform for both children and adults.
The movies listed on Disney+ have the ability to bring out the child in all of us and bring families together for a fun activity together.
Along with all of the movies that are already listed on Disney+ from different franchises, Disney+ started releasing movies exclusively on the streaming service.
With the release of Disney's live-action remake of Mulan, Disney+ debuted on September 4th, 2020 as a "Premier Access" title.
Disney+ subscribers could spend an additional $30 to preview the film earlier than everyone else, or users could wait util December of 2020 to view the film at no additional cost.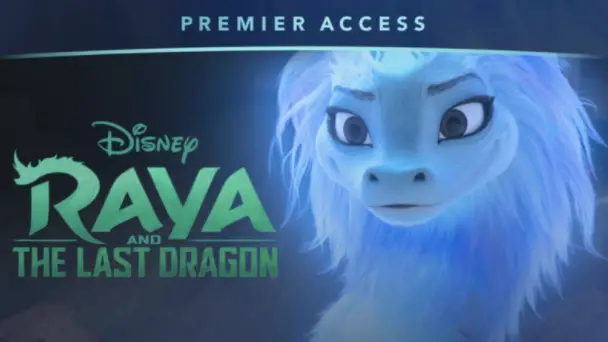 Now, subscribers can view Disney's Raya and the Last Dragon as a "Premier Access" title.
With the release of Disney's Soul, Disney+ released the film at no additional cost on Christmas day of 2020.
It is unclear moving forward if future releases will use the "Premier Access" feature on Disney+, but it is an option for future debuts.
What's Coming up on Disney+?
Fans of different franchises are looking forward to upcoming series and movies after the announcement of upcoming content in December of 2020.
With the release and popularity of Marvel Studios' WandaVision, Marvel fans are eagerly awaiting the release of series like The Falcon and the Winter Soldier, Loki, and Hawkeye, amongst many others recently announced.

And, after the raging poplarity of The Mandalorian, Star Wars fans are awaiting the release of new series like The Book of Boba Fett, Lando, Rangers of the New Republic, and the Lando series, amongst many others.
Is Disney+ Worth It?
Overall, Disney+ is most worth it if you have children or if you are a Disney, Marvel, or Star Wars fan.
It does lack the adult-based content that other platforms have, but it makes up for it with the specialized content that subscribers love.
If any of this piqued your interest, don't wait! Sign up and discover the magic of Disney+ for yourself.