How much Spending Money Should I bring to Disneyland?
How much spending money should you take to Disneyland? This question is crucial to ensure that your trip is both enjoyable and financially responsible. By carefully calculating your budget and factoring in various expenses, you can strike a balance between making the most of your experience and staying within your means. Let's explore the considerations that will guide you toward determining the right amount of spending money for your unforgettable journey to the Happiest Place on Earth.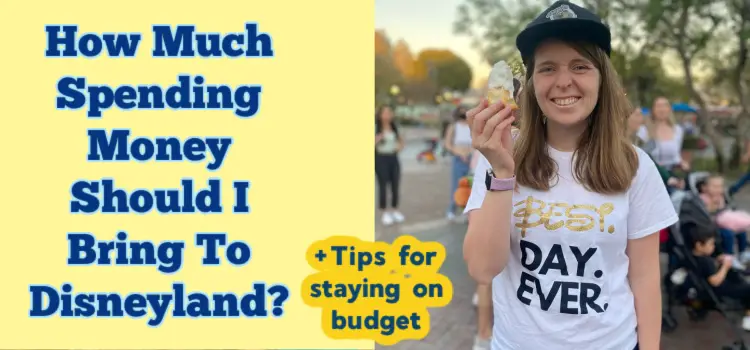 A trip to Disneyland is a dream come true for many, filled with enchanting experiences, beloved characters, and thrilling attractions. Every time we go, I can't help but pinch myself!
With that said, it's no secret that the money you spend on your ticket is just the beginning when it comes to budgeting for the trip.
While planning your visit, one crucial aspect to consider is how much spending money you should bring. There are plenty of items in the park that might tempt you, so budgeting appropriately ensures that you make the most of your magical adventure without breaking the bank.
In this article, we'll provide you with some insights to help you determine a reasonable amount of spending money for your Disneyland trip.
Bottom Line: It can be tricky to give an exact number for how much spending money to bring to Disneyland, as everyone has different priorities. We will provide numbers below for Disney on a budget and splurgers so you can get an idea of what to expect!
Book your next magical family adventure through our friends at Get Away Today! They are truly the Disney experts and can make planning your trip a breeze for both Disneyland and Disney World. You can browse their website or call 1-855-GET-AWAY. Make sure you tell them Magical Family Travel Guide sent you or use the code MFTG for $10 off a Southern California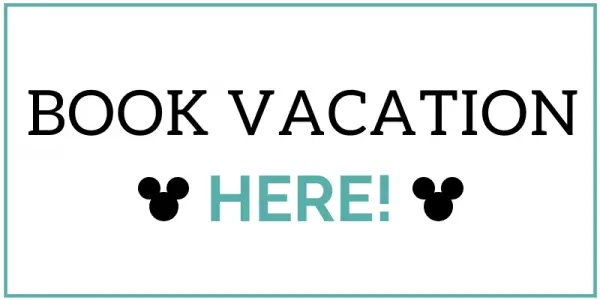 Should you set a Disneyland Budget?
I highly recommend setting a Disneyland budget. While it might be tempting to just throw any budget out the window, it can help you make your trip more affordable and put money where it really matters.
A budget gives you a clear and structured plan for your spending. It helps you avoid impulsive purchases and overspending, ensuring that you stay within your means and don't return from your trip with unexpected financial burdens. It is especially helpful when traveling with children so you can give them clear expectations up front about souvenirs and snacks in the park.
Without a budget, it's easy to get carried away by the excitement of the moment and overspend. While I totally understand those fun impulse purchases, it's not as much fun to come home and realize you way overspent.
Disneyland offers various add-on experiences, tours, and special events that can enhance your trip. With a budget in place, you can allocate funds for these extras if they align with your interests and preferences.
Essential Costs
Before you even consider extras, you need to cover the essential costs of your Disneyland trip. This includes admission tickets to the park, transportation to and from the park, and accommodations.
Ticket prices can vary based on factors such as single-park or park-hopper options and whether you're visiting during regular or peak seasons. For instance, we are planning a trip this fall, and a single-day ticket is significantly less expensive in November than in mid-October.
Accommodation costs depend on the type of lodging you choose, such as a Disneyland Resort hotel or off-site options, as well as transportation costs.
Pro Tip – Consider staying at a hotel within walking distance of Disneyland to save on transportation. There are some very affordable options!
Check out our lists of hotels to stay at in and outside of Disneyland
Meals and Snacks
Budget Family: $30 per person per day
Splurging Family: $100 per person per day
Disneyland offers a wide range of dining options, from quick-service eateries to fine-dining restaurants. On average, expect to spend around $15 to $30 per person for a quick-service meal, and around $30 to $60 per person for a sit-down meal. Snacks are anywhere from $5 to $9.
The kids meals are actually quite filling, and they can save you some money in the long run. Our family often shares meals, which also cuts down on the cost of food significantly. We usually stay at a hotel with free breakfast as well.
You can also plan to bring your own food into Disneyland and then plan to just have a few special snacks throughout the day – I definitely recommend budgeting a Dole Whip and Corn Dog into your budget!
You may also enjoy – Disneyland Dining on a Budget for Families
Souvenirs and Merchandise
Budget Family: $35 per person
Splurging Family: $150 per person
Disneyland is known for its incredible array of merchandise, from character plush toys to themed clothing and collectibles. Set aside a portion of your budget for souvenirs, keeping in mind that prices can vary significantly. Consider choosing a few meaningful items rather than going overboard, and keep an eye out for special offers or exclusive items.
Some of the most popular souvenirs – such as making a custom droid – is going to cost $100+. However, there are tons of souvenirs that are in the $30 and under range. It's important to set realistic expectations before you go.
Here is our extensive list of how much the average souvenir at Disneyland costs.
Extras and Experiences
Budget Family: Probably nothing!
Splurging Family: $100+
Disneyland offers a variety of extras and experiences that can enhance your visit. These might include guided tours, character dining experiences, and exclusive events. Research these options in advance and allocate a portion of your budget if you're interested in adding any of these activities to your trip.
Unexpected Expenses
Recommended amount: I would suggest having about $10- set aside for those "just in case" emergencies.
It's always a good idea to have a buffer for unexpected expenses. This could include unforeseen transportation costs, medical needs, or other emergencies. We have had to buy random clothes in the gift shop and ibuprofen. Having a small contingency fund can provide peace of mind during your vacation.
Average cost per person
The amount of spending money you should bring to Disneyland greatly depends on your personal preferences, the duration of your stay, and the experiences you want to enjoy.
As a general guideline, a budget of around $100 to $150 per person per day can provide a comfortable experience that covers meals, snacks, and some souvenirs. However, it's essential to tailor your budget to your specific needs and preferences.
By planning ahead and setting a realistic budget, you can make the most of your Disneyland adventure while ensuring you have a magical experience without any financial worries. Remember to prioritize what matters most to you and make conscious spending choices to create lasting memories without breaking the bank.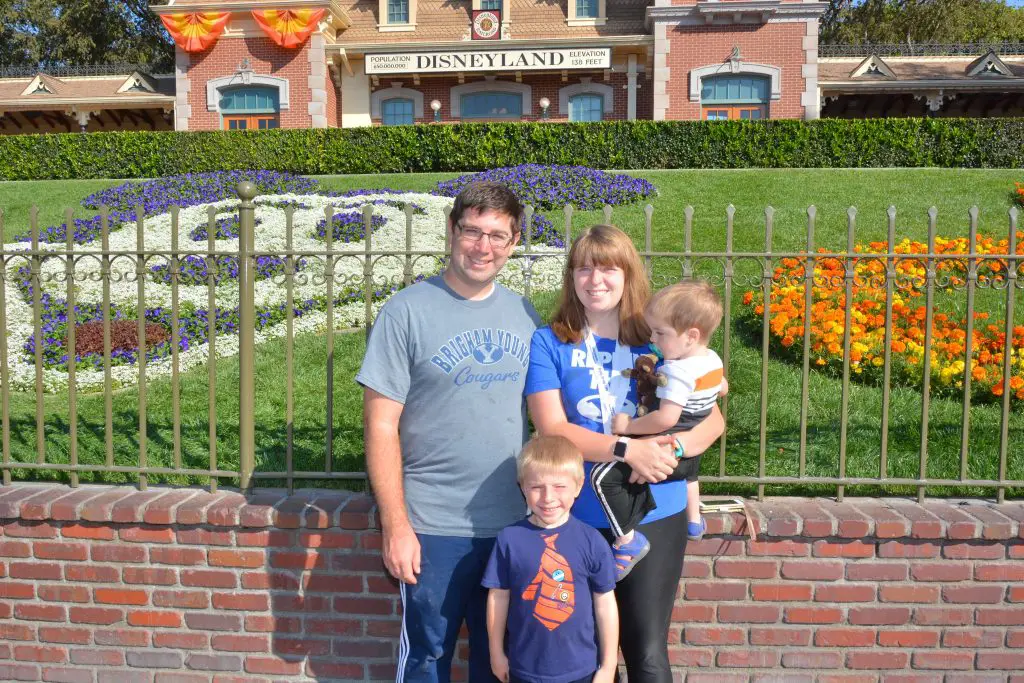 How to save money at Disneyland
Saving money at Disneyland requires a combination of smart planning, strategic choices, and being mindful of your spending.
Here are some practical tips to help you save money during your Disneyland trip:
Plan Ahead
Research and plan your trip well in advance. This will allow you to take advantage of early bird deals, discounts on accommodations, and more affordable travel arrangements.
Visit During Off-Peak Seasons
Disneyland tends to be less crowded during off-peak seasons, and you might find lower prices on accommodations and possibly even lower ticket prices.
Look for Discounts and Promotions
Keep an eye out for discounts on tickets, accommodations, and dining. Disneyland occasionally offers promotions for specific dates or for particular groups such as military personnel, students, or local residents.
Use a Budget
Set a clear budget for your trip, including accommodations, tickets, food, and souvenirs. Stick to your budget to avoid overspending.
Pack Snacks and Water
Disneyland allows guests to bring their own snacks and water bottles. Packing these essentials can save you from buying expensive snacks and drinks inside the park.
Check out our great list of snacks to take into Disneyland here
Choose Meals Wisely
Opt for quick-service restaurants over sit-down dining to save on meal expenses. Consider sharing larger meals with family or friends to reduce costs.
Here is our list of the best places to eat in Disneyland and a list of family-friendly options as well.
Bring Refillable Water Bottles
Disneyland has water fountains throughout the park. Bring a refillable water bottle to stay hydrated without having to buy bottled water.
Skip Park Hopper Tickets
While convenient, park hopper tickets are usually more expensive. Consider sticking to one park per day to save on ticket costs.
If you choose to do only one park check out our article here to help you decide.
Limit Souvenir Spending
Souvenirs can be pricey. Set a souvenir budget and choose a few meaningful items instead of splurging on everything.
This article breaks down the average costs of souvenirs.
Take Advantage of Free Entertainment
Disneyland offers numerous free entertainment options, from parades and shows to character meet-and-greets. These experiences can be just as memorable as rides.
Avoid Paying for Professional Photos
Disneyland's PhotoPass service offers professional photos taken by park photographers. While convenient, you can save money by taking your own pictures or asking other guests for help.
Use Disney Rewards Credit Card Benefits
If you have a Disney Rewards credit card, you might be eligible for discounts on merchandise, dining, and more.
Consider Staying Off-Site
Staying at a hotel off-site can often be more affordable than staying at a Disneyland Resort hotel. Just make sure to factor in transportation costs.
The BEST hotels to stay at in Disneyland
Use Public Transportation or Shuttle Services
If you're staying off-site, look into public transportation options or shuttle services to and from the park to save on parking fees.
Remember, the goal is to have a magical experience while being mindful of your spending. By implementing these strategies and making conscious choices, you can enjoy the wonders of Disneyland without straining your wallet.
More Articles You May Enjoy: