Budget Galaxy Edge Souvenirs for Under $20
There are some budget Galaxy's Edge souvenirs you must buy. Here is a look at some of my favorite souvenirs for $20 or less.
Make sure you bring your galactic credits (ahem, money) when you visit Star Wars Galaxy's Edge. There are plenty of things you will "have to have" and lots of them are expensive.
Most items in Batuu feel exclusive to the outer rim planet, yet there are some pieces of traditional apparel like T-shirts and ball caps that would be difficult to convince anybody were local garments.
Among all of the budget-busting items, there are some budget Galaxy's Edge souvenirs you must buy. Here is a look at some of my favorite souvenirs for $20 or less.
Book your next magical family adventure through our friends at Get Away Today! They are truly the Disney experts and can make planning your trip a breeze for both Disneyland and Disney World. You can browse their website or call 1-855-GET-AWAY. Make sure you tell them Magical Family Travel Guide sent you or use the code MFTG for $10 off a Southern California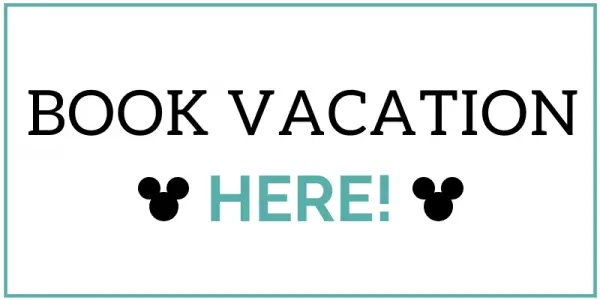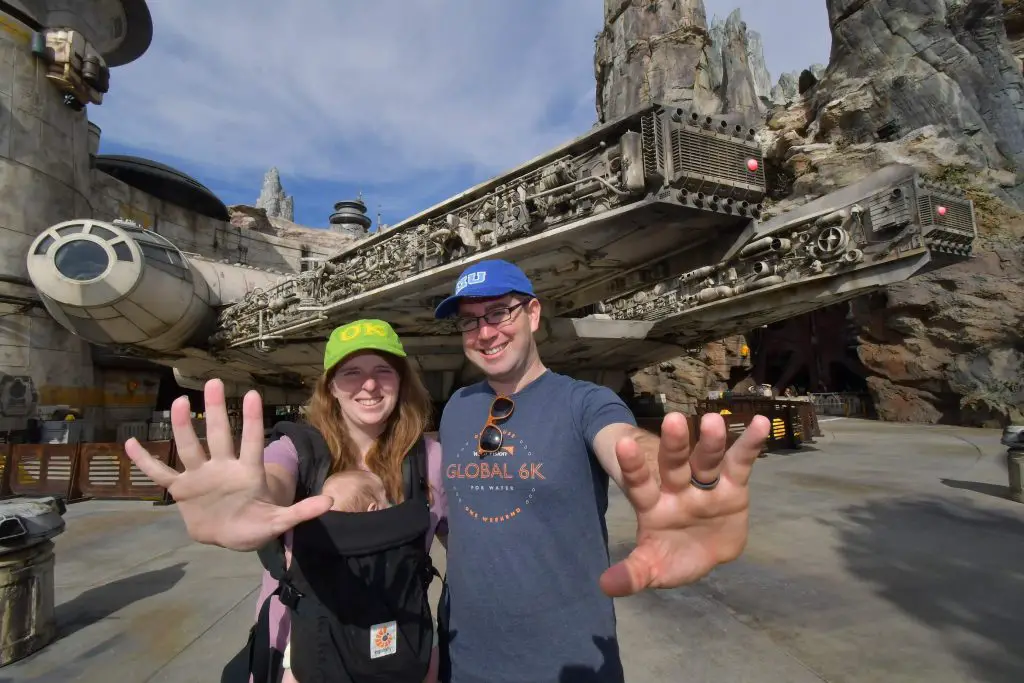 Misting fan
Nothing beats a misting fan on a hot day at Disneyland. Especially in the desert heat of Batuu. This souvenir is as practical as it is intricate. It has the authentic look of a tool crafted in the Star Wars Universe.
The fan is attached to a stylish bottle that sprays as the fan cools the air. The result is a refreshing break from high temps in the park. The Galaxy's Edge misting fan is only $20, which is an especially small price to pay, if you need it in that moment.
Galactic Postcards
This 24 count set of galactic postcards is totally awesome! At $19.99, it's less than $.84 each postcard. The art on the cards is gorgeous and make an awesome collectible, or actual postcards you can send from the edge of the galaxy. Even frame selections and put them on your wall in sets or individually.
Cantina Coaster
If you go to Oga's Cantina, you will receive at least one coaster. There are different ones and they are perfect for starting a collection. The design work on the coasters is unique and they make remarkable keepsakes. The best thing about them is that they don't cost a thing. Besides the fact that the coasters are free, they commemorate a special moment shared in the Famous Galaxy's Edge Cantina.  The cantina is a destination unto itself, with remarkable scenery and plenty of new signature libations.
Dice $12.99
Han's Dice to be exact. You can get a replica of the Dice Chewbacca hung on the Millennium Falcon. Han has a long history with the lucky dice and even gave them up at one point before being separated from a loved one. They found their way back to him and after he won the Falcon from Lando, Ha kept the dice up as a symbol of good luck. Now Dok Ondar sells replicas of this charm for only $12.99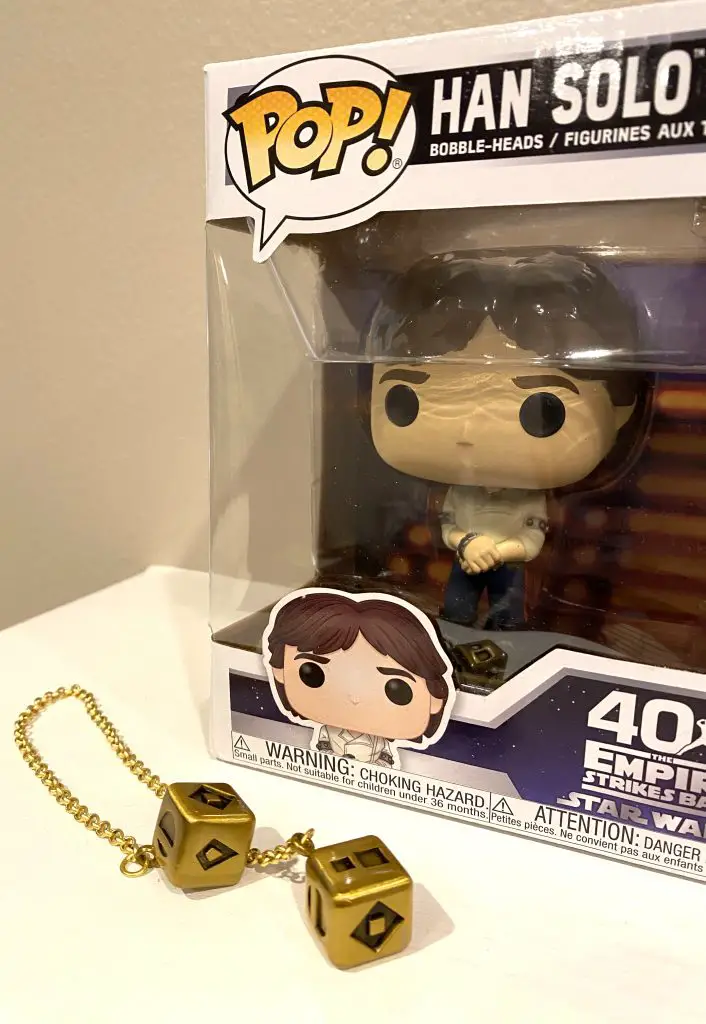 Patches
There is a wide assortment of patches for purchase in Star Wars Galaxy's Edge. You will find patches for several elements of Black Spire outpost, including Resistance, First Order, Droids, Millennium Falcon, Batuu, and more. There are even sets of specific patches unified by a theme.
However, you can also buy them individually and collect as many as thou want. The patches look great and they are a souvenir that you can get a lot of personal use from by adding them to a jacket, a bag, or something else. Each patch costs only $9.99 plus tax.
You May Also Enjoy: