The Best Road Trip Tips, Hacks, and Apps!
The Best Road Trip Tips, Hacks, and Apps!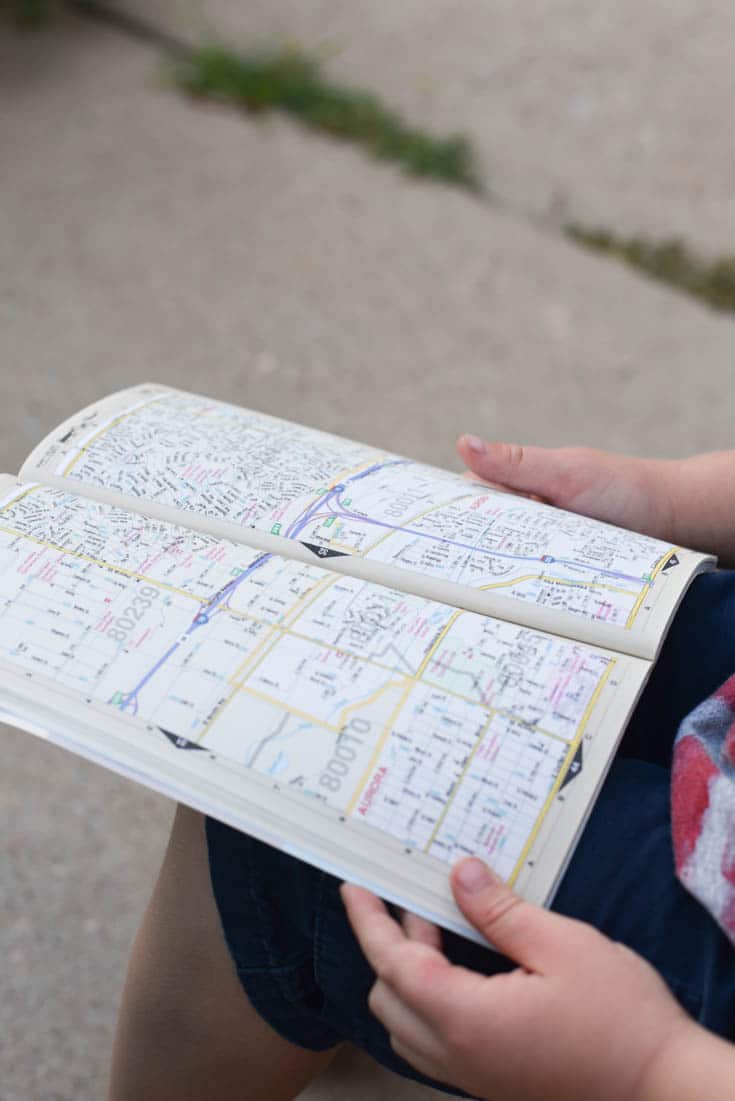 We're getting ready to head on a road trip in a few weeks, so I've been busy making sure our family is prepped.
Road trips can create some wonderful memories – but they can also be really long and drag on…especially when you have children!
So, I thought I'd put together a list of the best road trip tips and hacks so your next road trip will be even better!
A special thank you to the following brands for collaborating with us on this post: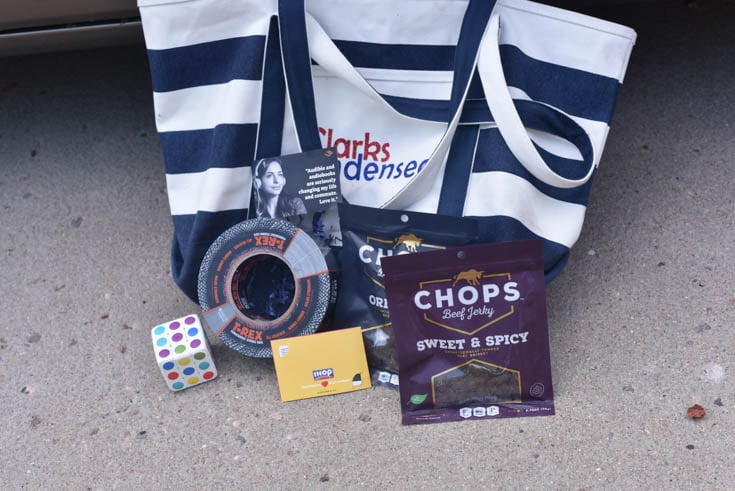 Audible / T-REX Tape / Cube-Tastic / IHOP / Chops Beef Jerky
Entertainment
Every good road trip will have some kind of entertainment – well, multiple forms of it! Make sure you are well-equipped for entertainment for all ages.
We personally LOVE audiobooks for road trips. Forrest and I have listened to many books over the years as we've driven across the country, and it's something we look forward to doing. It's so fun to find a book we haven't read before so we can listen to it.
We like using Audible because of their great selection, and because it is super easy to use on our phone.
Even Jack loves audiobooks – here is a great list of audiobooks for kids of all ages (that are available on Audible). They have SO many books, and it's so easy to use the mobile app to listen to your favorite ones while traveling. I think it's a much better form of entertainment than staring at a table or phone all day! You can get a free one-month-trial from Audible, which is perfect for when you are leaving on a trip!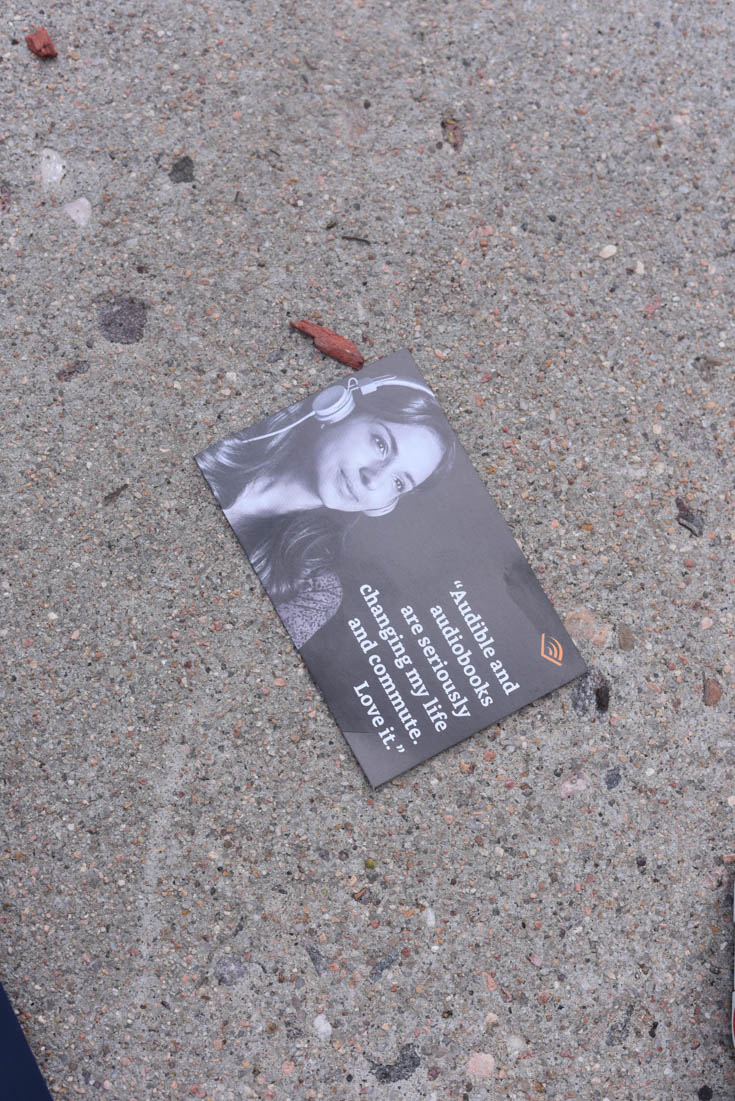 I recommend having plenty of non-electronic entertainment for everyone. Not only is it good to give the brain a rest from screen time (especially on a long trip), but it's better to have things that don't require a battery or electricity to run.
We have been loving the Cube-tastic! 3×3 Puzzle Cube. It's really fun and challenging for all ages to figure out – and if you don't have an electronic device, it even gives you step-by-step instructions on how to solve it. What kid doesn't want to impress their friends after summer vacation with this?!
It helps with solving skills, improving memory, and develops hand-eye coordination. The design is always very sleek and durable, made with non-toxic and BPA free materials. Perfect for all ages.
You can get 15% off Cube-tastic using the code CUBETRIP at checkout!
Here are a few other entertainment ideas:
Bring CDs (just in case your phone runs out of battery!)
Journals
Food
Ah, food. What road trip is complete without food?!
I recommend loading up your car with high protein, high fiber snacks that will keep you satisfied. One of our favorite road trip snacks is beef jerky – our boys love it, too, so it's a snack we can all enjoy and not feel about indulging in a little bit 🙂
We personally love Chops Snack Jerky – it's not really tough like some beef jerky, and the flavor is spot on. They use USDA Choice & Select Beef Brisket and are 100% all natural. It's the perfect salty snack to satisfy any salty cravings that are sure to surface during a road trip!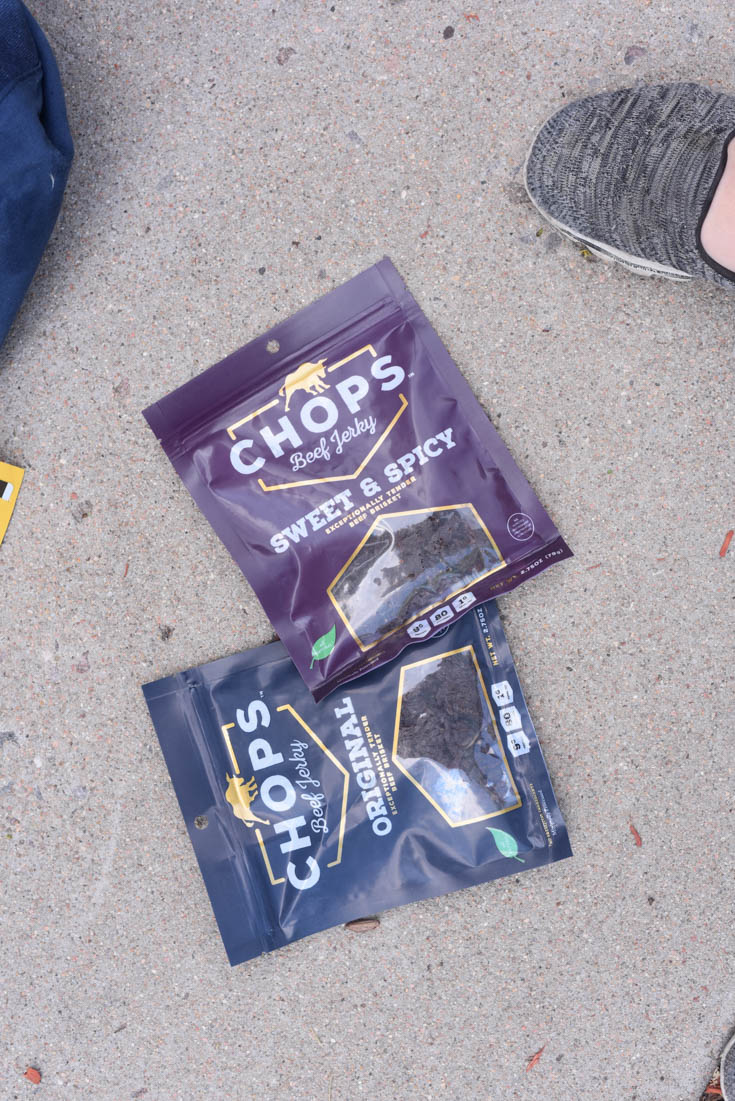 You can get 20% off your first order with Code 5CHN79Z7Q1BE on at www.chopssnacks.com.
I also recommend buying gift cards for nationwide restaurants. It makes for easy eating out and convenience, plus, it can help you from overspending!  While I love trying out local fare, sometimes it's a good idea to just go somewhere that you know is trusted nation-wide.
We personally love IHOP – they have breakfast served all day, every day, and they are often open all hours of the day. They just turned 59 years old on July 18th, and they offered guest a 59 cent short stack of their classic buttermilk pancakes. I love when companies do things like that! You can find IHOP restaurants nationwide, and you can always expect the same great flavors and service at every store.
Here are a few other tips for Road Trip Food Success:
Pack a bag with utensils, plates, napkins, etc. If you are eating on the go (either with food you brought or bought from a fast food restaurant), it will make for a slightly less mess trip!
Wet Wipes – you need these for more than just eating, but they are are very helpful, especially when you have little ones in the car!
Flip top containers are excellent for storing snacks to prevent spillage
Sort snacks into serving size sized bags – this can help prevent overeating.
Licorice is great for preventing road trip/travel bloat
Pack lots of fruits and vegetables for healthier snacking
Keep small snacks in a tackle box/rainbow loom box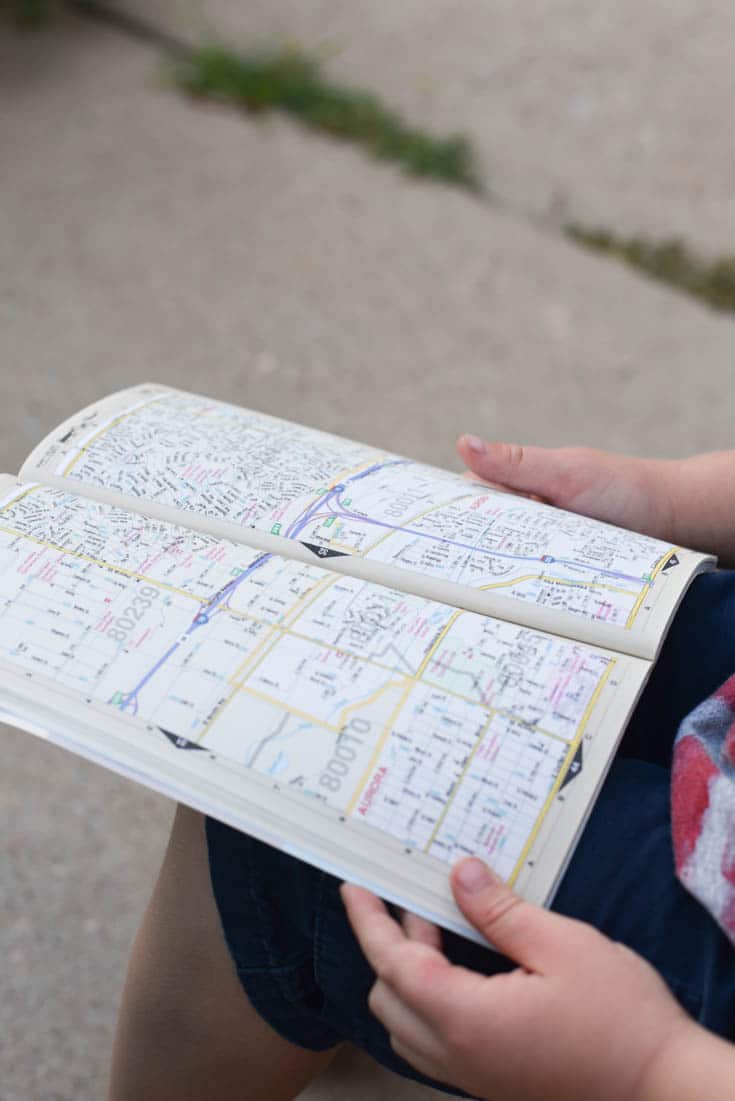 Apps
There are some great Road Trip apps everyone should know about:
Gas Buddy – love this for finding the cheapest gas along your routes.
Audible – Make sure you download your free trial!
Sit or Squat – not a big fan of bathrooms on the side of the road? Download this app to find which bathrooms are the highest rated!
Bank Account App – always download your bank's mobile app. It can help monitor your account while you are gone more easily!
Waze – this is a great map and traffic app. It is user reported, so it has the most up-to-date information on
TollSmart – if you are driving across the country, you will inevitably encounter tolls. This app can help you plan ahead for how much they cost, and if they only accept cash!
iExit – know what's coming up at the next exit with this app!
ParkMe or Park Mobile – these are both great apps to help you find the best parking spots and to know how much they cost before you get there!
Priceline – This is a must-have for finding hotels on the go. Make sure you read my post about Priceline tips to get the most bang for your buck!
Uber or Lyft – I learned the hard way a few months ago – you never know when you are going to need this.
Urgent.ly – This is great for roadside assistance (though always check with your car insurance first to see if you have it through them!).
Avenza Maps – these can be used without an Internet connection.
Preparedness
It's always good to be prepared for emergencies. Here are a few things to keep on hand in the hand:
Emergency Kit  – for car
T-Rex® Tape – this is the best utility tape you could have in your car (and everyone needs utility tape – it's the universal fix-it-all solution). It's an extremely strong tape that is thick, and it's made with sun-resistant material. It is made of three layers:

Layer one: a tough, thick polythylene skin to help protect against the worst weather.
Layer two: this is a thick thread that has een wound tightly and securely as an inner cloth.
Layer Three: This uses a new technology called "co-extrusion." It is a double-adhesive layer that is melted through the threads that bonds with the tape skin.
This tape can be purchased here.
Jumper Cables
Flares
Tire gauge
Fix-a-flat
Foam Tire Sealant
Gloves
Rags
Emergency Kit – for People
Blankets
Emergency food (MREs, granola bars, etc.).
Water bottles
First aid
Rain Poncho
Utility Knife
Crank Radio
Wet Wipes
External Battery Charger
Important Document Folder
Insurance cards (car, health, etc.)
Emergency contact information
Passports, birth certificates, etc.
Map for where you are going
Instructions for Common Car Repair
Make sure your have instructions (maybe even visual instructions) for common car repairs, such as changing a flat tire, changing oil, how to jump a car, etc.
Bring Cash
Always have cash when you are traveling! You never know when your debit/credit card might stop working or if you'll encounter a situation (such as a toll road) that only accepts cash! This happened to us once, and we had to track down an ATM in the middle of the night in West Virginia because we literally could not get through any other way, and they only accepted cash.
Other Tips
Take a screen shot of your smart phone GPS written directions in case your phone dies or loses service
Use a shoe organizer for back-of-seat organization
A shower caddy is a great place to store food while eating
Use a binder clip to attach your smart phone to your air vent (for directions – not to watch movies while driving!)
Bring frozen water bottles in your cooler – they can act as ice packs, and it's also great for when you need a new water bottle to be able to pull out a cold one!
Use a cereal container with a plastic grocery bag as a car trash can
Pack a "useful item" kit for easy access – extra diapers and wipes, cash, a few first aid supplies, lotion, tissues, etc. If you have kids, it might be helpful to have one for each row!
Other Road Trip Posts You May Enjoy