A Family Guide to Breckenridge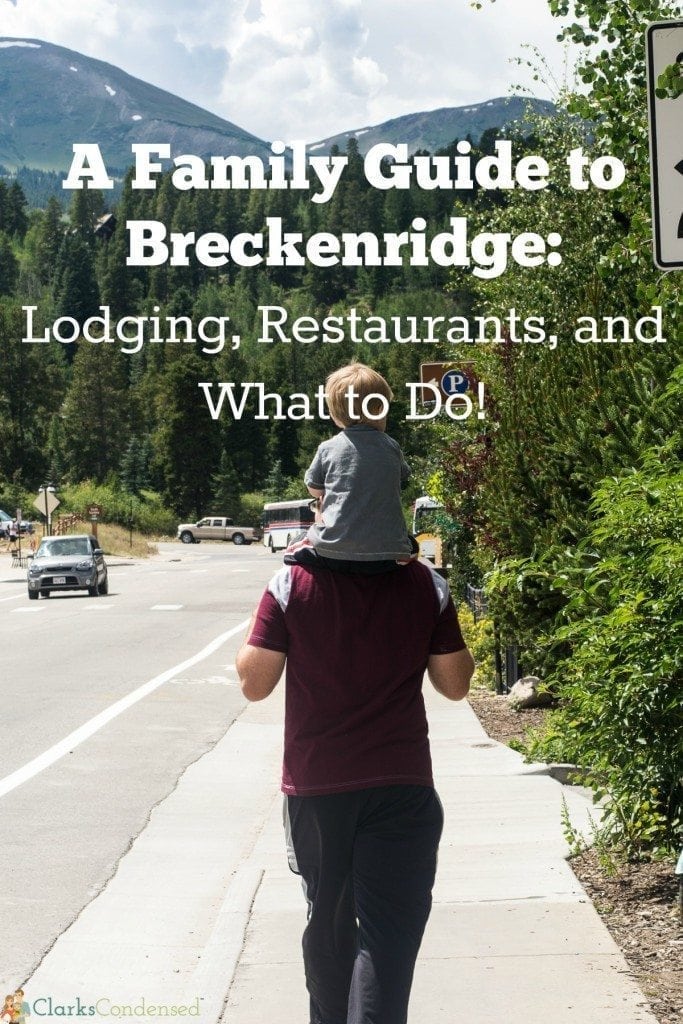 When people think about the Colorado Rockies, many of them associate it skiing – and for good reason. There are some pretty amazing places to ski and snowboard around here. However, for me, I love the mountains the most during the summertime. I love escaping to the cooler temperatures of the mountains and being able to explore the many beautiful towns that Colorado has to offer. If I could, I would definitely like in a mountain town, surrounded by the beautiful Rocky Mountains!
One of the hidden gems of the Colorado Rocky Mountains is Breckenridge. I went to this town about 16 years ago with my parents and siblings, and I remember it being such a fun trip. I was so excited to go on a three-day trip to Breckenridge back in August with Forrest, Jack, my parents, and my little brother Michael. I thought I'd share some of the family friendly activities in Breckenridge!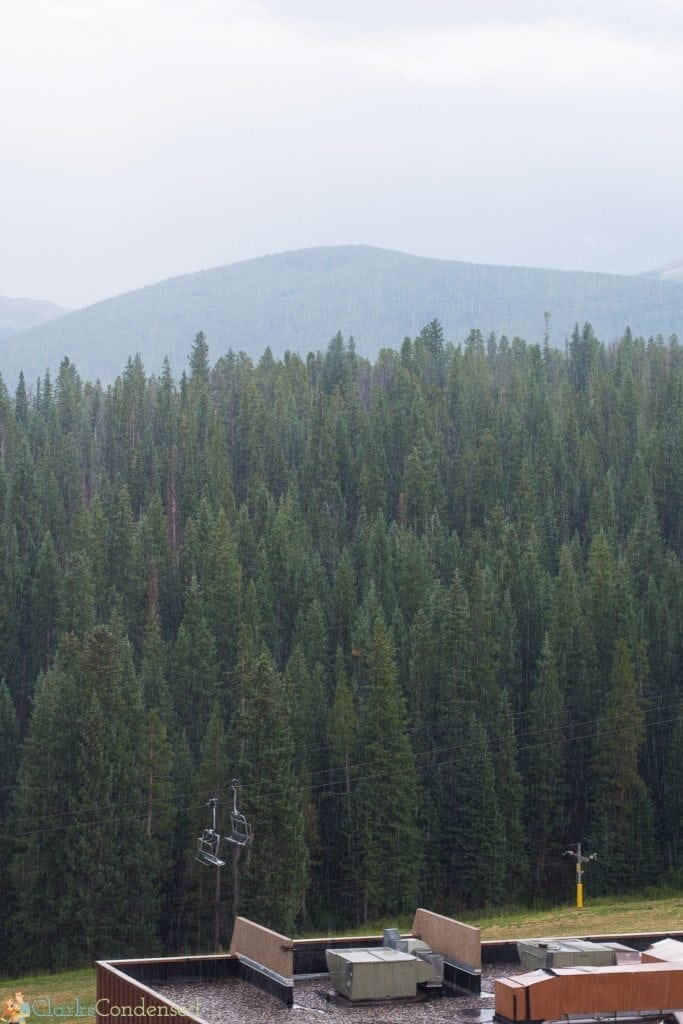 Lodging
There are a variety of places to stay in Breckenridge in every price range. We recently reviewed the Beaver Run Resort, which was a great place to stay. I highly recommend seeing if you can find a room that fits your budget there.
Beyond that, there is camping during the summer, plenty of condos that people rent out themselves, as well as hotels and lodges. I would recommend checking out a website like Airbnb.com or VRBO.com if you are looking for an individually owned condo or townhome to stay. There are great deals to be found there. Otherwise, you all know that I'm a big fan of using Priceline to get the best deals on lodging!
Dining
I mentioned a few places to try out in my review of the Beaver Run Resort. Here are a few other great dining options in Breckenridge.
Empire Burger
If there's one thing you should know about my family, it's this – we have a hard time deciding where to eat. My dad and Forrest are always willing to go just about anywhere, but the rest of us? It takes FOREVER to decide. One night for dinner, it took us over an hour to decide. Some of us wanted Mexican, others wanted burgers. Me? I would have totally gone for Italian! However, we finally decided on Empire Burger after reading mostly good reviews.
We jumped on the shuttle from the Beaver Run, and we arrived around 5:45. Since it was a Friday night, I thought we would for sure have to wait for a seat, but they seated us right away! Empire Burger serves a variety of burgers, sandwiches, chicken, and salads – typical grill fare. We all decided what we wanted, and they served us fairly quickly.
First off – HUGE portions. Forrest and I shared a guacamole bacon burger, which was fantastic. The bun was thick and fresh and everything seemed to be made of the highest quality ingredients. We ordered a half order of fries, which we couldn't even finish. Jack got a kid's meal, which, quite honestly, seeemed as big as a regular meal! I guess Empire Burger is "famous" for their variety of dipping sauces – and I was very impressed! Forrest and I got the mango chutney sauce, which I highly recommend. It was sweet with a little bit of spice. We also tried the garlic parmesan, which I really enjoyed!
Mary's Mountain Cookies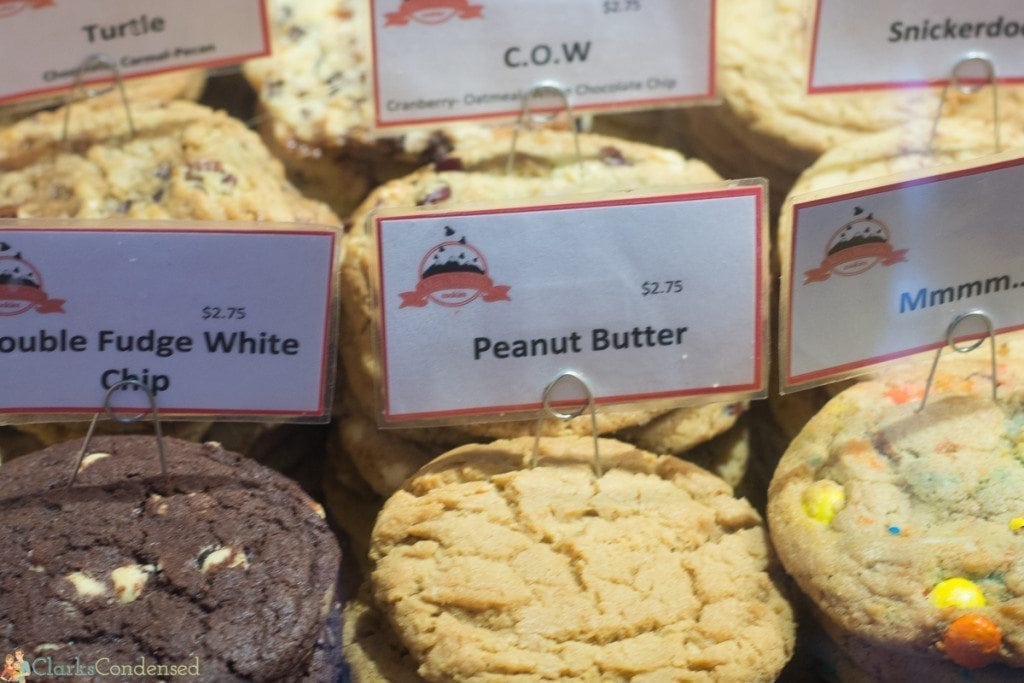 My mom wanted to buy a dessert for after dinner one night, and after seeing that Mary's Mountain Cookies was rather popular, we decided to stop in. They have so many different kinds of cookies that are HUGE! They were a bit pricey, but we splurged a little bit. They have cookie sandwiches, but we opted for the cookies that weren't sandwiches. We all really enjoyed them! I really liked the ones that had caramel in them. As we were walking out, we noticed they sold day-old cookies for a really inexpensive price, so if you are on a budget, that might be a good option!
Clint's Bakery and Coffee House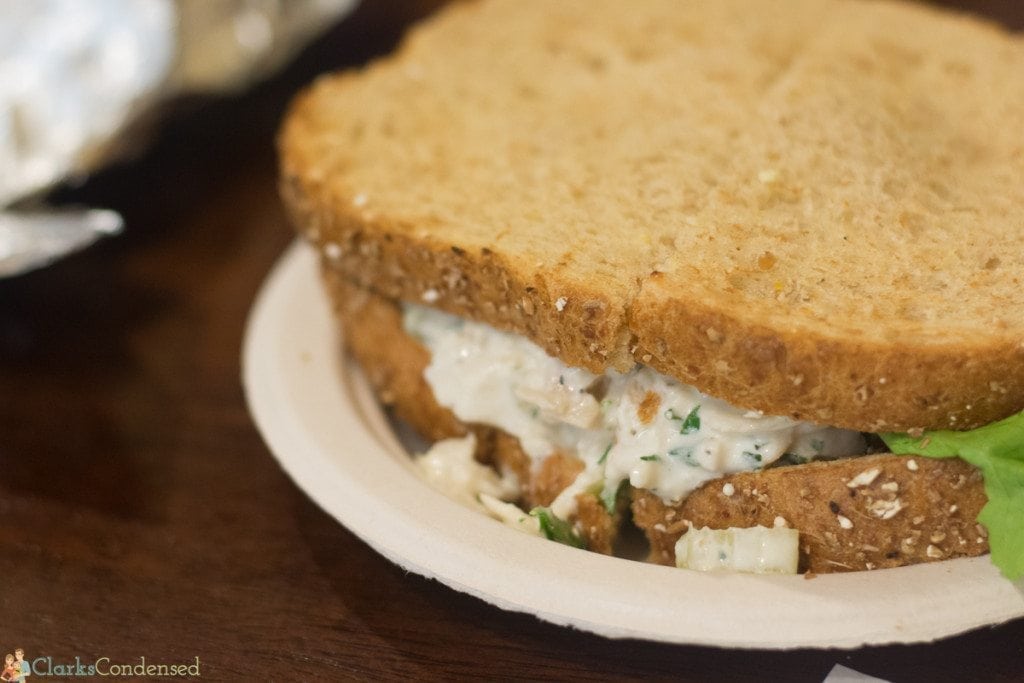 We decided to stop in at this little restaurant for lunch and ice cream one day. I got a chicken salad sandwich on wheat bread, which was pretty good. Forrest got a turkey brie sandwich, and he really enjoyed it. I felt like the prices were a bit much for a sandwich, but that's okay. I also didn't find the employees to be very friendly while we were there – one was rather snarky toward a 10ish year-old girl, which I thought was silly.
Afterward we went upstairs to their ice cream parlor. The prices were reasonable, and there were a lot of different flavors. Jack and I shared a chocolate flavored one, and it was pretty good. We got two scoops, though when I compared it to my mom's one scoop…they looked about the same size. haha! Forrest got a blueberry buckle, which was just kind of like blueberry coffee cake, but it was really yummy!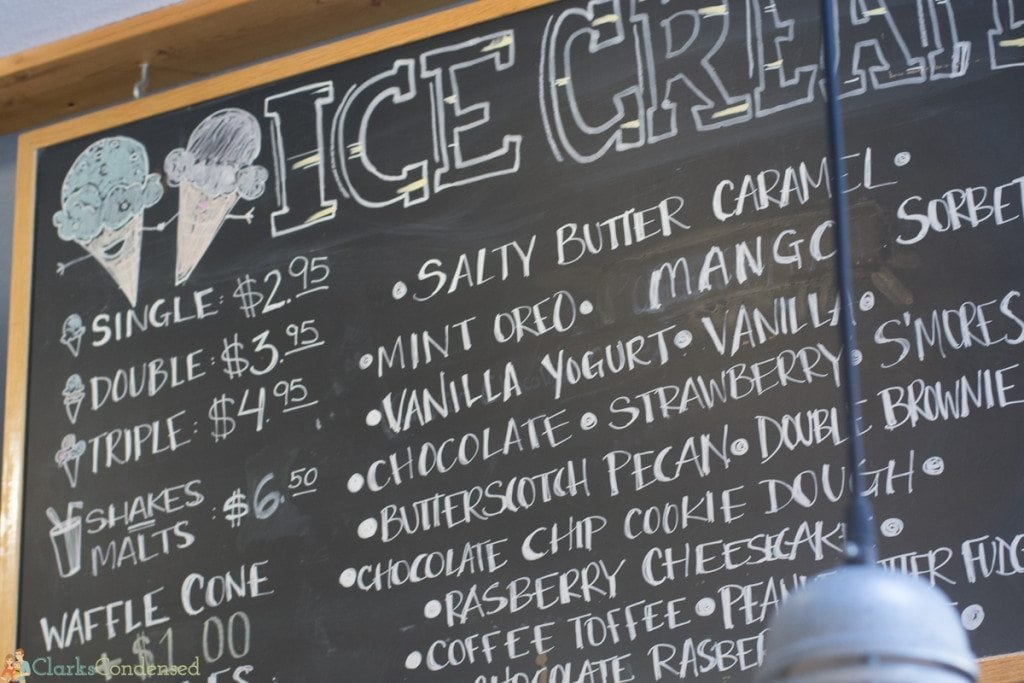 If you are looking for more recommendations on dining in Breckenridge, check out Zomato.com! This is one of my favorite places to look for new restaurants and read honest reviews.
Family Friendly Activities in Breckenridge
There's so much do in Breckenridge! We primarily focused on the free and inexpensive activities in Breckenridge, because we don't feel like you have to pay a ton of money to have fun. However, there's really something for everyone. Here's a few things we enjoyed the most.
Hiking
Of course, since we were in the mountains, there are so many great hikes nearby! We went on a little one up the mountain a bit that was pretty family friendly. I don't think it actually had a name – we tried to find a specific one but got a little lost. It was still really nice though, and Jack could easily walk on it. There were a lot of mountain bikers on it though, so we had to stop quite a bit for them.
Near the Beaver Run, there are several hikes that are short and family friendly. Forrest went on one of them one day during Jack's nap, and you can see a bit of that in the video at the beginning of this post.
Museums
At the front desk at the Beaver Run, there were a bunch of different flyers and brochures for activities in the area. I found one that listed all the different museums and historical spots in the area, which was perfect!  While there were historical walking tours that cost money, we opted for the free museums – which were awesome. We didn't have a lot of extra time, so we just picked out a couple. First, we went to the Edwin Carter Discovery Museum. This is great for little kids! There are a bunch of interactive exhibits related to animals and wilderness, as well as a fully-dedicated children's room. There was only one girl in the museum when we got there, but she was very friendly and gave us a lot of information about the museum. The museum focuses on Professor Edwin Carter, who is Breckenridge's famous log cabin naturalist.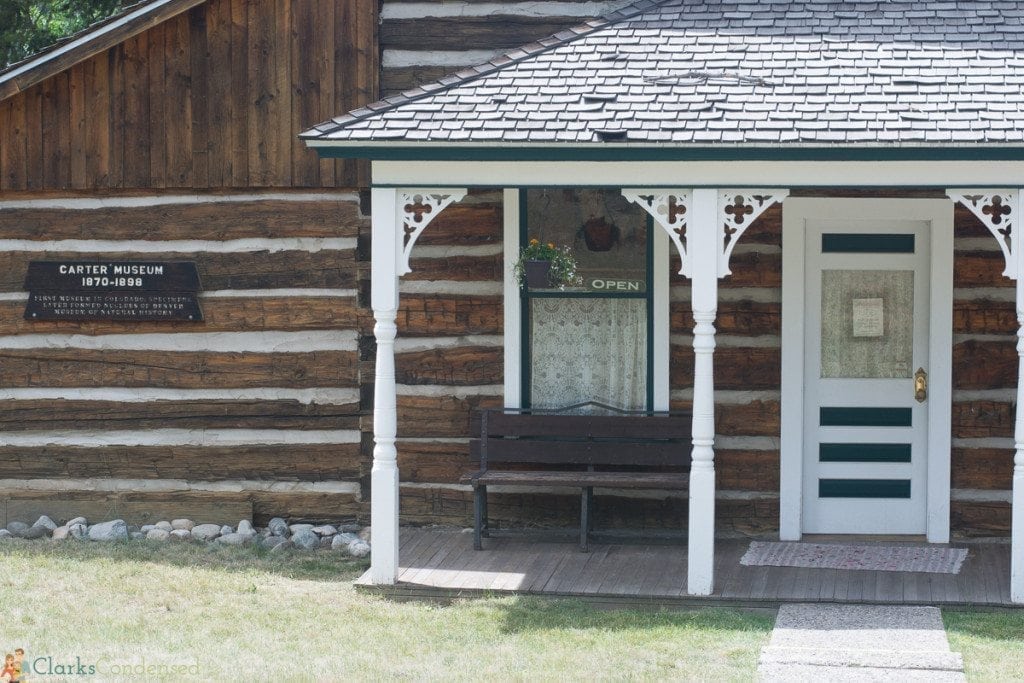 We also tried to go to the Red, White, and Blue Fire Museum, which sounded really interesting. Unfortunately, it was closed when we went. The tours are led by firemen, so if you have a child who loves all things firetruck, this would be a great place to stop.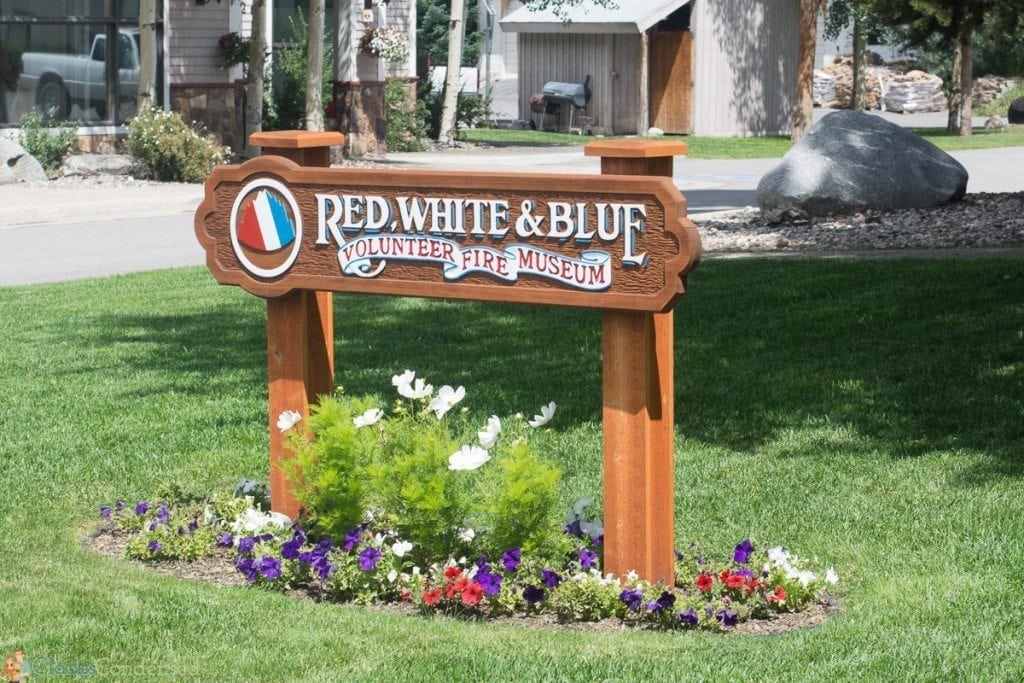 Right before we left Breckenridge, we stopped at the High Line Railroad Park.  Jack LOVES everything train related, so we thought it would be perfect for him. They have some real trains there, as well as a great park.
There are a whole bunch of other fun historical sites and tours in Breckenridge (both paid and free) and you can read all about them on the Breck Heritage Website.
We didn't get a chance to go, but the Mountain Top Children's Museum looked like so much fun! We are big fans of children's museums, and this one sounded great. They have tons of interactive exhibits, kid's night out, and more. It does cost money – $7 per child and $5 for an adult – but grandparents and children under 1 are free!
Parks
There were a bunch of random parks that we saw throughout Breckenridge. I don't know exactly where all of them are, but we saw several as we were walking around downtown.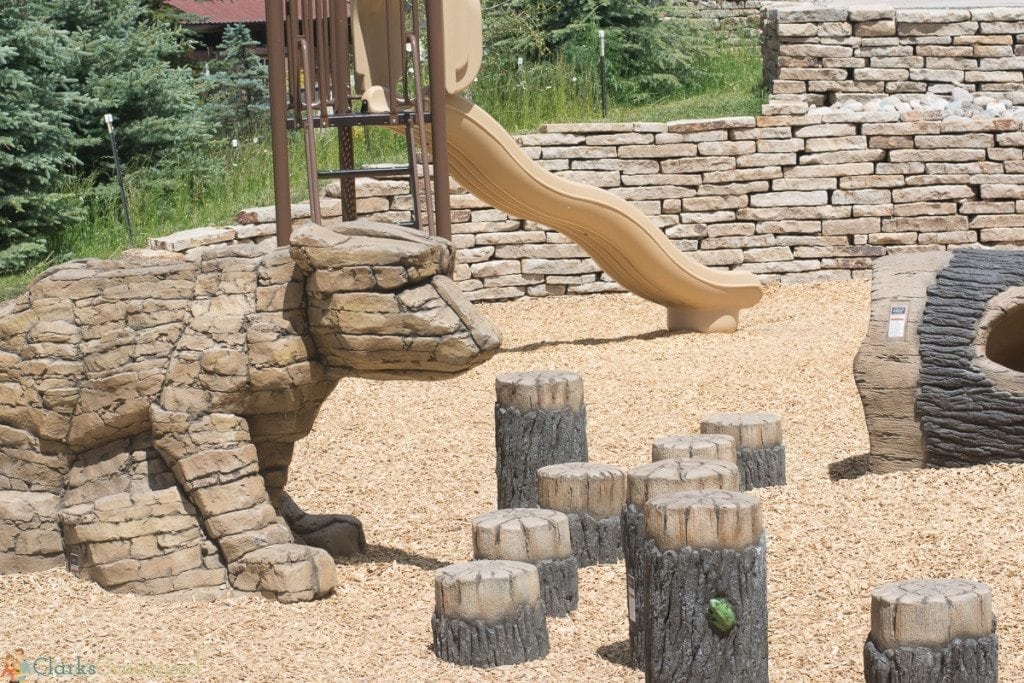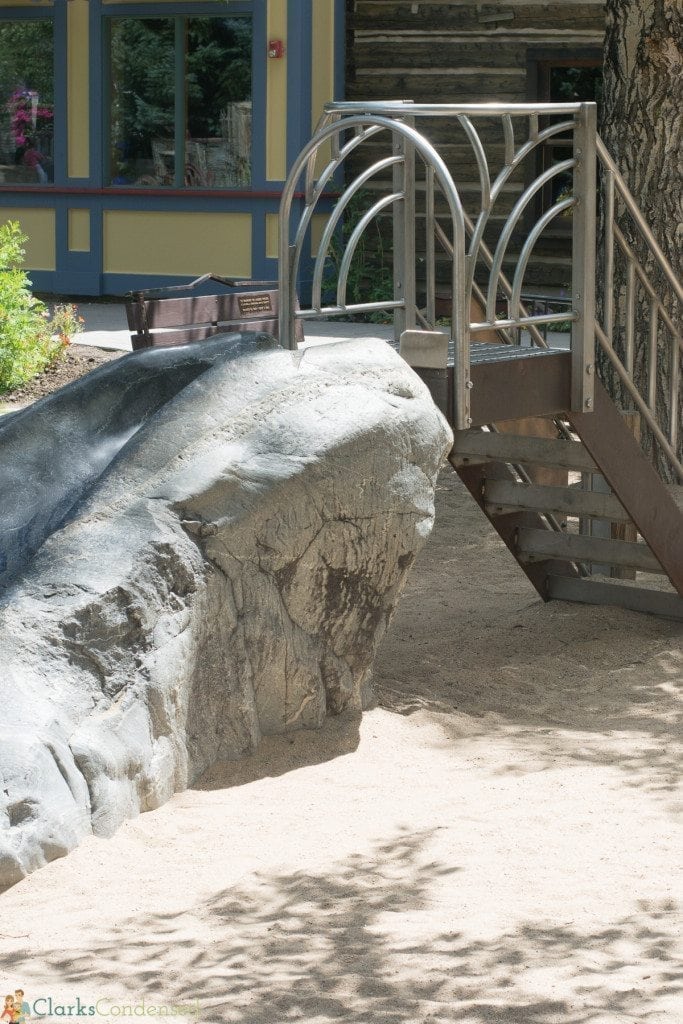 Walking on Main Street
We did this several times – it was a lot fun! Main Street has all sorts of restaurants and fun stores that are owned by local people. This is a great thing to do if you are wanting some exercise and want to experience the heart of Breckenridge.
Gondola
Something really cool about Breckenridge is the free Gondola! The Gondola can take you to different parts of Breckenridge, or you can just ride it for fun. We did the latter, and we all really enjoyed it. It did get a little bit stuffy, but the views were beautiful. Jack thought it was the coolest thing ever. I highly recommended taking at least one right to the top of the mountain on this!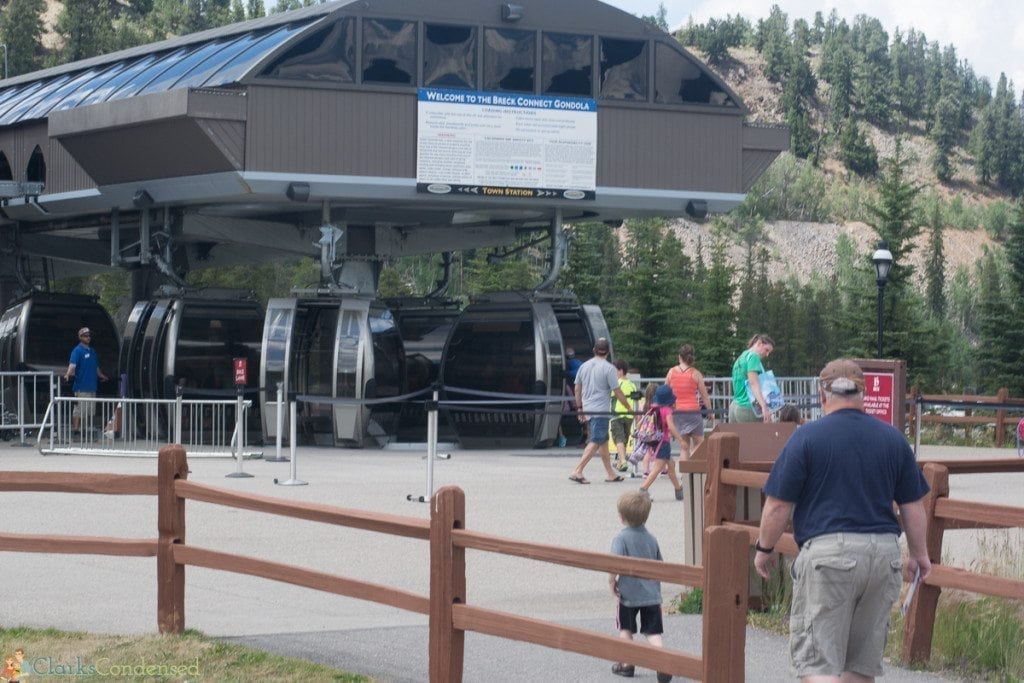 This park has so many activities for families – a scenic chairlift, maze, mountain coaster, alpine slide…and so much more! We didn't go here because it is pretty expensive, but it definitely has enough to keep you occupied all day long. It is only open during the summer, but it looked like a lot of fun. You can buy passes for a day of fun on all their activities, or you can purchase a la carte tickets for different activities.
Overall, we had an amazing time in Breckenridge, and we all still talk about how much we wish we could go back. I highly recommend trying to stay at the Beaver Run, because it's truly such a family friendly environment that is so close to everything!