The Best Ways to Book Legoland Hotel: Tips and Tricks for Saving BIG
When planning a trip to LEGOLAND, one of the most important decisions you'll make is where to stay. Staying at the LEGOLAND Hotel can be a fantastic way to enhance your experience, but it's important to know the best way to book to get the most out of your stay. In this article, we'll share our top tips for booking the LEGOLAND Hotel to help you have a fun, stress-free vacation.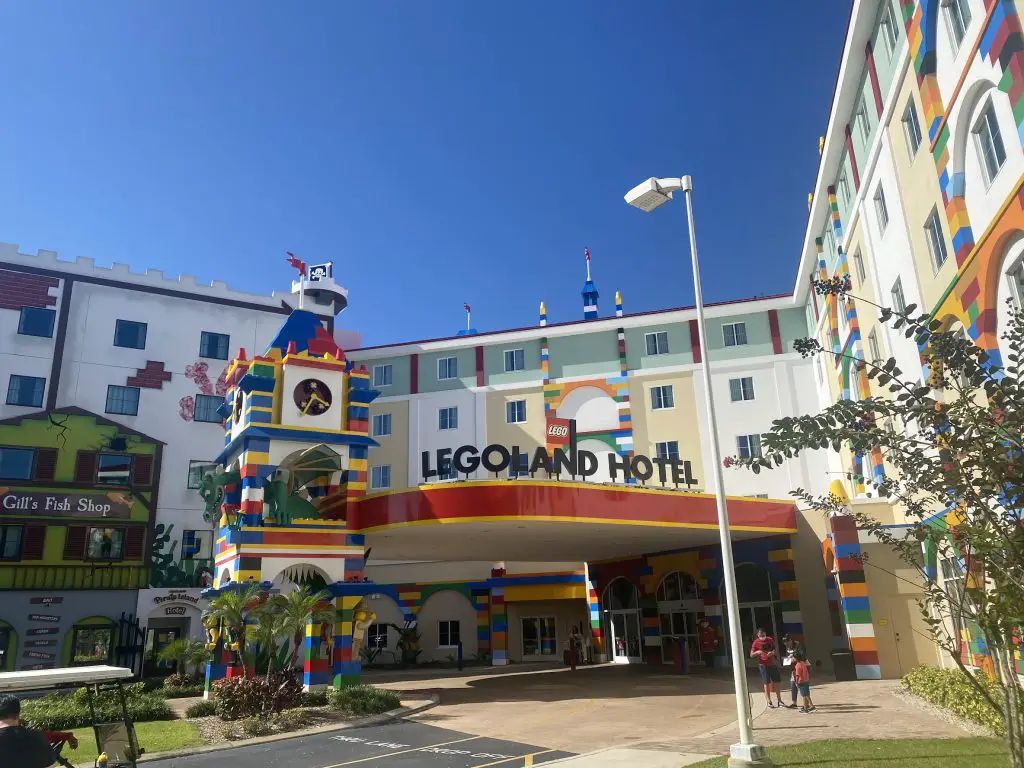 Staying at one of the LEGOLAND hotels is one of the best ways to take your trip to LEGOLAND to the next level.
We've stayed at one of the one-site hotels several times now, and I can truthfully say I wouldn't recommend it any other way.
With that said – at first glance, it can be expensive! We are always looking for ways to save on vacations, and when I first considered booking a LEGOLAND Hotel, it was so expensive.
Thankfully, there are some ways you can save, and in this post, we'll share the best tips for booking a LEGOLAND hotel.
For the purposes of this post, I will be focusing specifically on LEGOLAND California and LEGOLAND Florida, as these are the locations we have personally been to.
Bottom Line: The best time to book the Legoland Hotel is during the off-peak season, midweek, and as early as possible. Keep an eye out for any special deals and promotions, and book at least six months in advance if you plan to visit during peak season.
Watch for Deals
On our most recent vacation to LEGOLAND California, we scored an AMAZING deal for the LEGOLAND Hotel and our tickets – it was 50% off. When I had looked just a few weeks previous to the deal. This was a Black Friday deal, and they have different promotions available throughout the year.
This was available directly through the LEGOLAND website. I even tried to score the same deal through our friends at Get Away Today, and it was still better to book directly through the website.
With that said, Get Away Today usually has the most up-to-date deals and promotions – so you should definitely check with them.
If you can't find a deal for the hotel, you can usually find kids' visit free tickets for LEGOLAND. These are typically available in LEGO-themed movies, certain food items, and you can often find them online as well. You CAN book the LEGOLAND hotel without buying tickets, so this may be something to consider.
Book Early
It's important to book your stay as early as possible. The LEGOLAND Hotel is a popular destination, and rooms can fill up quickly, especially during peak travel seasons. By booking early, you'll have the best chance of securing the dates and room type you want. Additionally, booking early can often lead to better rates and deals, so it's a win-win situation.
Best Time to Book
When it comes to booking the Legoland Hotel, timing is everything. We recommend booking your stay as early as possible to ensure availability and to take advantage of any early booking discounts.
Off Season
Generally, the best time to book is during the off-peak season, which is essentially non-summer months – and avoiding any major holidays or the spring break vacation. By booking during this time, you can avoid the crowds and get a better deal on your room.
We have had great luck going in January, October, and early November.
Middle of the Week
The middle of the week is usually pretty empty, especially when school is in session. Even if you are going during peak season, I would suggest booking Tuesday, Wednesday, or Thursday. Many people will take trips over the weekend and may start them on Friday or flow over into Monday.
Peak Season Booking
If you are planning to visit during peak season, such as the summer months or school holidays, I recommend booking at least 6 months in advance to secure your preferred room type and to avoid disappointment. Even when we've gone during peak season, the best rooms have been already booked.
Booking Directly with Legoland
When it comes to booking a stay at Legoland Hotel, often the best way to do it is by booking directly with Legoland. Here are a few reasons why:
Guaranteed Best Price: When you book directly with Legoland, you can be sure that you are getting the best price available. Legoland offers a price match guarantee, so if you find a lower rate on another website, they will match it.
Exclusive Offers and Packages: Legoland often offers exclusive deals and packages that are only available to those who book directly with them. These can include discounted rates, free breakfast, and even free tickets to the theme park.
Flexibility: When you book directly with Legoland, you have more flexibility when it comes to making changes to your reservation. You can easily modify or cancel your reservation without any penalties or fees.
Personalized Service: When you book directly with Legoland, you can expect personalized service from their team. They can answer any questions you have about your stay, help you plan your itinerary, and even make recommendations for local attractions and restaurants.
Is the LEGOLAND Hotel Worth It?
This is a question that deserves its own post – but the short answer is – absolutely! Our boys all LOVE staying at the hotel, and it makes a trip to LEGOLAND feel so much more worth it.
Some of the things we love about staying at the LEGOLAND resort hotels include:
Free deluxe breakfast – seriously SO yummy! At LEGOLAND California it is buffet style and in Florida it is family style. There are tons of options – I was so surprised at some of the items they had some mornings at the buffet. We love this!
Super close to the park
Early access to the park
Fun surprises
Activities/shows
The Pool
What LEGOLAND Hotels are there?
Both the Florida and California locations have two different resorts that you can stay at:
Booking a room at any of the LEGOLAND resort hotels is a great opportunity to make your vacation even more fun. By following a few of the tips we mentioned above, you are sure to find a great deal. Let us know in the comments if you have any questions or additional suggestions!
More Articles You May Enjoy: