The Best Places to Eat With Kids At Disney World
When it comes to dining at Disney World there is a wide range of family-friendly restaurants that cater to the needs and preferences of guests of all ages. From character dining experiences to themed eateries and diverse cuisines, Disney World offers a variety of options to ensure that families can enjoy delicious meals together in a fun and welcoming atmosphere.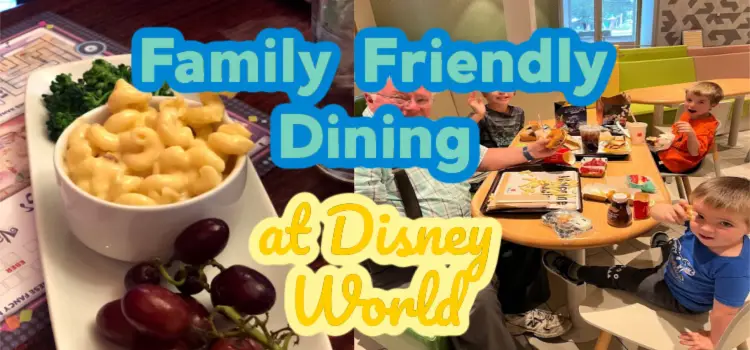 A visit to Disney World is an exciting adventure for the whole family, and dining is no exception.
With a wide array of restaurants and food options, Disney World offers a culinary journey that will satisfy the taste buds of both kids and adults.
When dining with kids, it's essential to choose restaurants that not only serve delicious meals but also cater to the needs and preferences of young palates.
Let's explore some of the best family-friendly dining destinations at Disney World, ensuring that your dining experiences are enjoyable and memorable for everyone.
Book your next magical family adventure through our friends at Get Away Today! They are truly the Disney experts and can make planning your trip a breeze for both Disneyland and Disney World. You can browse their website or call 1-855-GET-AWAY. Make sure you tell them Magical Family Travel Guide sent you or use the code MFTG for $10 off a Southern California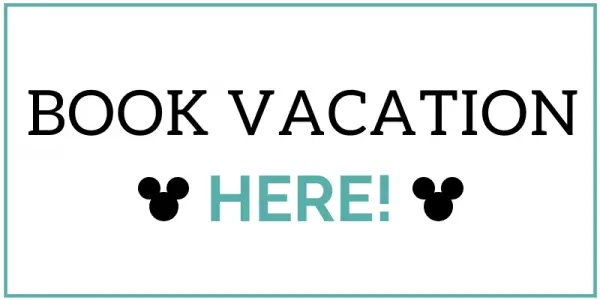 Disney World Family Friendly Restaurants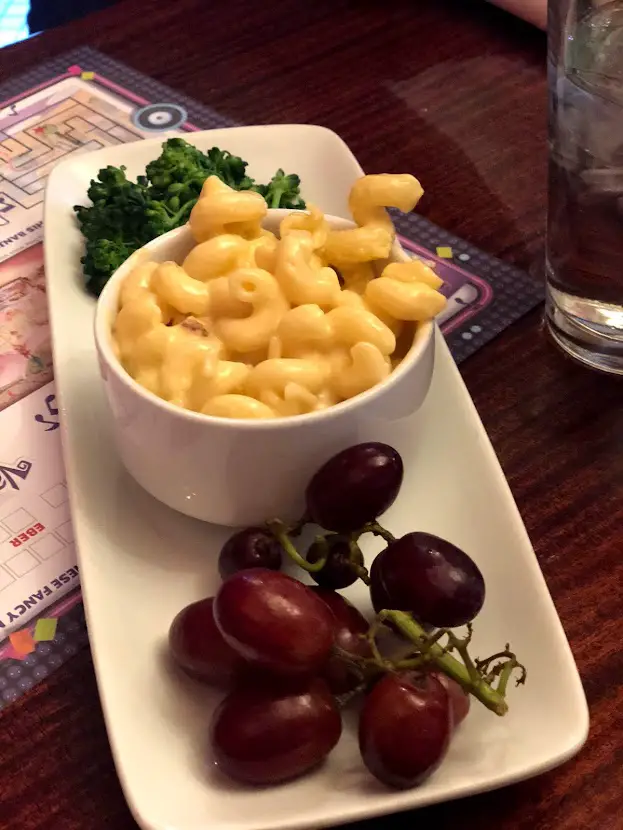 Step into the enchanted world of Beauty and the Beast at the Be Our Guest Restaurant. This immersive dining experience takes place in the Beast's castle and offers a menu that caters to both adult and children's tastes. Little ones can indulge in kid-friendly favorites like macaroni and cheese or grilled cheese, while adults can savor French-inspired dishes. Don't forget to try the "Grey Stuff" for a delightful dessert.
'Ohana (Disney's Polynesian Village Resort)
Located at the Polynesian Village Resort, 'Ohana offers a family-style dining experience with a Polynesian flair. The all-you-care-to-enjoy feast includes grilled meats, tasty sides, and a delicious bread pudding dessert. Kids will love the interactive atmosphere, character appearances, and the chance to participate in coconut races and hula hoop contests.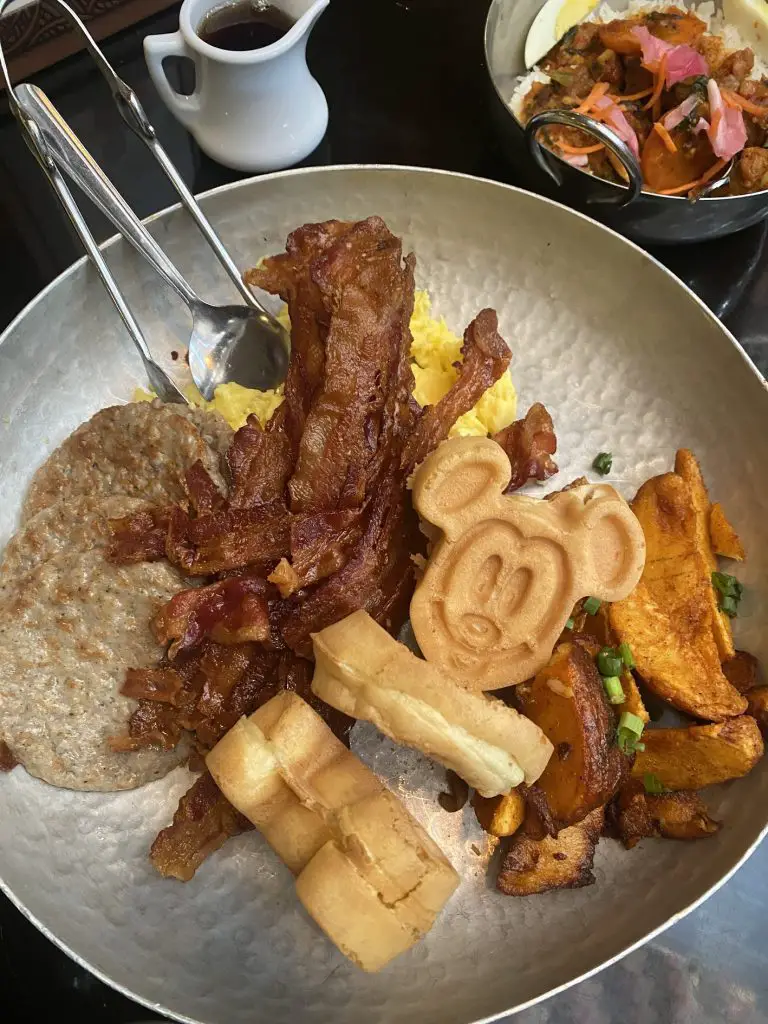 Embark on a flavorful journey at Tusker House Restaurant, located in the heart of Disney's Animal Kingdom. This buffet-style dining experience features an extensive selection of African and American dishes. Kids will enjoy meeting favorite Disney characters while savoring kid-friendly options like chicken nuggets, mac and cheese, and fruit skewers.
We did a character breakfast at the Tusker House. It was a lot of fun! Great service and absolutely delicious food. Character dining is expensive, but it's one of our
Step back in time and enjoy a unique dining experience at the Sci-Fi Dine-In Theater Restaurant. Sit in classic cars and watch retro sci-fi clips on the big screen while dining on American comfort food. Kids will love the immersive setting and menu options like burgers, chicken tenders, and milkshakes.
Chef Mickey's (Disney's Contemporary Resort)
Join Mickey and his friends for a lively buffet at Chef Mickey's. Located in Disney's Contemporary Resort, this character dining experience allows kids to meet beloved Disney characters while enjoying a delicious meal. The buffet offers a variety of options, including kid-friendly favorites like Mickey-shaped waffles, pancakes, and chicken nuggets.
For a unique dining experience that combines delicious food with a rotating view, head to the Garden Grill Restaurant in Epcot's Future World. This family-style restaurant revolves slowly, providing views of the Living with the Land attraction. Kids can enjoy dishes like turkey, mac and cheese, and harvest-inspired desserts, all while meeting Chip 'n' Dale and other Disney characters.
Fast Food Restaurants Near Disney World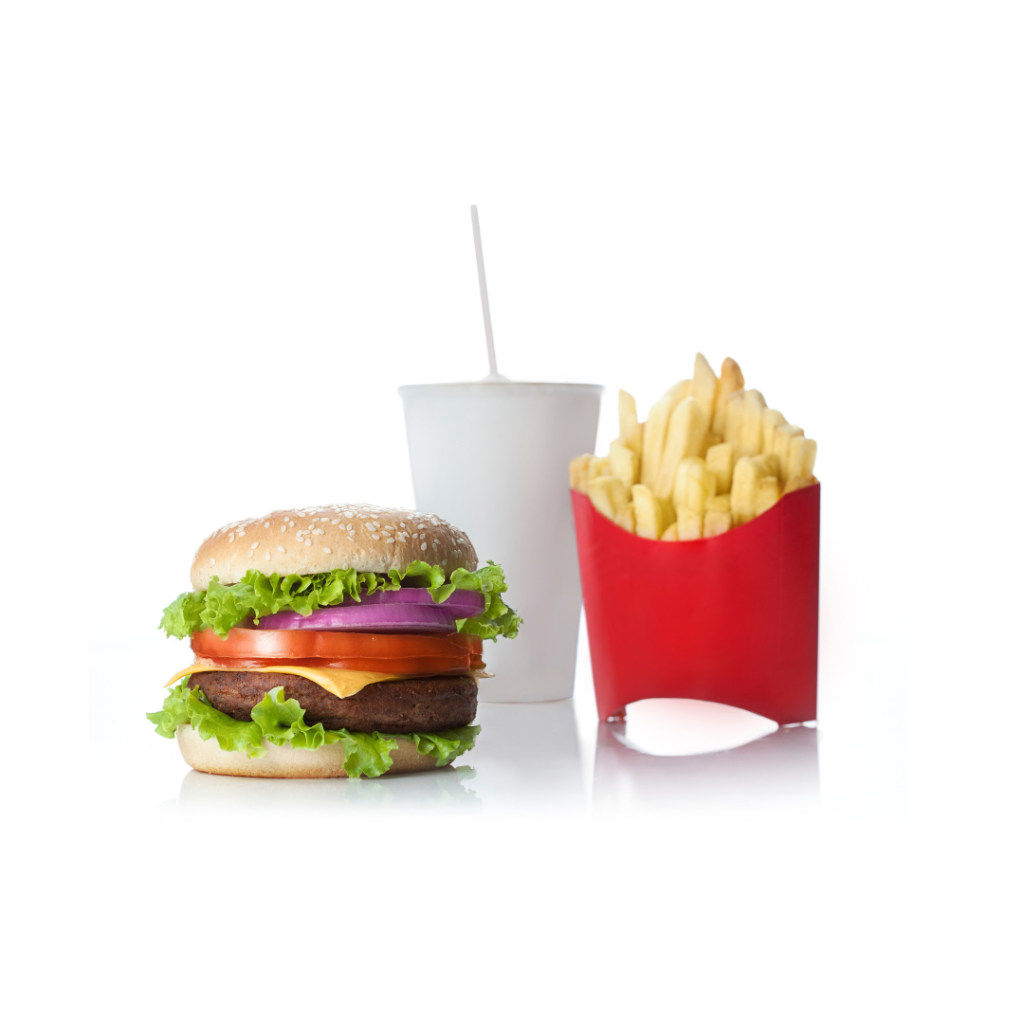 When it comes to fast food options near Disney World, there are several chain restaurants and quick-service dining options available.
Here are some popular fast-food restaurants located in close proximity to the Disney World resort:
McDonald's
Located on World Center Drive, there is a McDonald's restaurant that offers familiar fast food favorites such as burgers, chicken sandwiches, and salads. It is a convenient option for a quick and affordable meal.
Chick-fil-A
Just outside the Disney World property, on Palm Parkway, you can find a Chick-fil-A restaurant. Known for its chicken sandwiches, nuggets, and waffle fries, Chick-fil-A provides a tasty and family-friendly fast food experience.
Five Guys
Situated on State Road 535, Five Guys is a popular fast-casual burger chain known for its customizable burgers, hot dogs, and fresh-cut fries. This restaurant offers a relaxed atmosphere and delicious fast food options for families.
Panda Express
Located on International Drive, Panda Express serves fast and flavorful Chinese-American cuisine. Their menu includes dishes like orange chicken, Beijing beef, and fried rice, providing a quick and satisfying meal option.
Panera Bread
On Daryl Carter Parkway, you can find a Panera Bread restaurant, known for its fresh and wholesome menu. From soups and salads to sandwiches and bakery items, Panera Bread offers a variety of fast-casual options for a quick bite.
Subway
There are multiple Subway locations near Disney World, including one on Vineland Avenue. Subway specializes in made-to-order sandwiches, wraps, and salads, allowing guests to customize their meals to their preferences.
These fast-food restaurants offer convenient and familiar options for a quick meal when visiting Disney World.
All in all, Disney World offers a fantastic array of dining options that cater to the needs and preferences of families with kids.
From immersive themed experiences to character dining and diverse cuisines, there is something for everyone.
These family-friendly restaurants, including Be Our Guest Restaurant, 'Ohana, Tusker House Restaurant, Sci-Fi Dine-In Theater Restaurant, Chef Mickey's, and Garden Grill Restaurant, ensure that your dining experiences are not only delicious but also filled with magical moments.
So, embark on a culinary adventure with your family, create lasting memories, and let the joy of good food and Disney magic fill your time at Disney World.
More Articles You May Enjoy: