Planning a Trip to Universal Studios Hollywood: Your Ultimate Guide
Planning a trip to Universal Studios Hollywood? You are in the right place! Here is everything you need to know to get ready for your trip.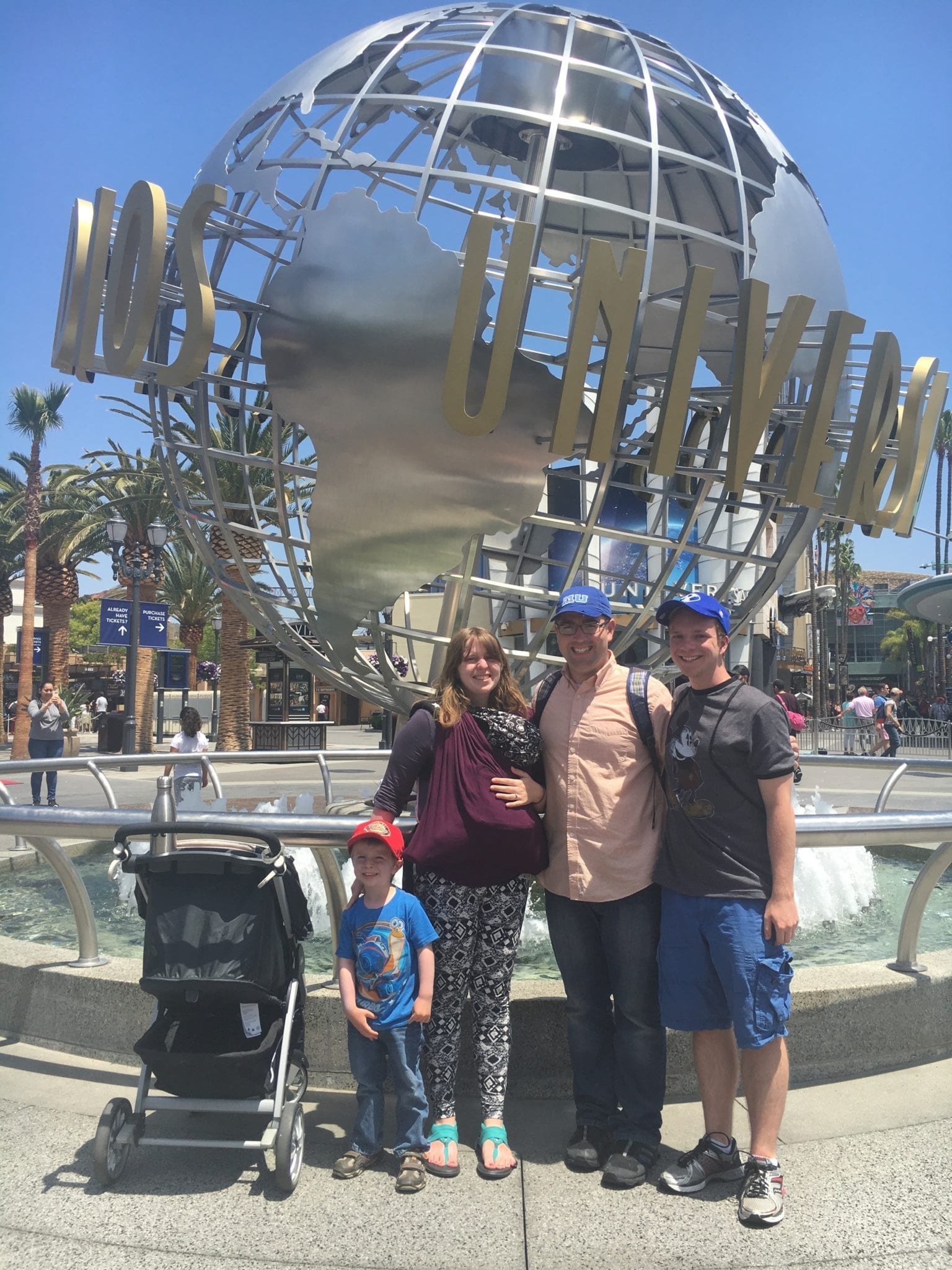 Universal Studios Hollywood Trip Planner
Southern California is home to some of the most popular theme parks in the world, including Universal Studios Hollywood.
With thrilling attractions, incredible entertainment and fun for the entire family – what's not to love?
A few years ago, we went to Universal Studios Hollywood for the first time. Oliver was just about nine months old, and Jack was four.
While my parents relaxed at the hotel, we invited my little brother, Michael, to come along. Our main purpose in going there was to visit the Wizarding World of Harry Potter – but we were pleasantly surprised with all Universal Studios had to offer!
Whether you've been to Universal Studios Hollywood recently or haven't visited for years, I've teamed up with my friends at Get Away Today to give you a guide on how to plan your visit to Universal Studios Hollywood.
This way, you'll be able to experience all of the fun at the very best price! We found our day at Universal Studios to be a nice change of pace from Disneyland. It was quite a bit less busy – and we had a great time. 
Planning a Trip to Universal Studios Hollywood
Purchase Universal Studios Discount Tickets
Our first, and possibly most important tip is to pre-purchase your Universal Studios Hollywood tickets before you go.
Not only will you be able to skip all of the long ticket booth lines, but you'll be able to save some cash. L
Luckily, Get Away Today offers all kinds of Universal Studios Hollywood discount tickets.
Choose between a 1-Day admission ticket, 2-Day admission ticket, Universal Express pass and a VIP Experience.
No matter what ticket you choose, you'll be able to have the peace of mind knowing you got the best price. Plus, you'll be able to skip the lines and go straight to the gate! What's better than that?
**Expert Tip** If you want to avoid lines for popular rides, the Express Pass or the VIP Experience will definitely be worth it (if you can justify the cost). The Express Pass is significantly less expensive than the VIP Experience, but you'll just get one front of the line pass for each ride that offers it.
The park typically limits how many Express passes are sold, which makes it so you know you'll have shorter wait times. I would suggest buying these if you are going during peak seasons or dates.
When we went, the lines at The Wizarding World of Harry Potter were pretty long, but the Express pass let us go straight to the front of the line.
Stay in Anaheim
Most families visiting Universal Studios Hollywood are also visiting the Disneyland Resort, which is why we recommend staying in Anaheim. Here, you'll be able to get a lower rate and take advantage of exclusive amenities that aren't typically found in hotels in the Hollywood area.
As a Get Away Today guest, you can get access to free parking, free breakfast and even free night hotel stays within the Anaheim area – saving you hundreds on your Universal Studios Hollywood vacation. 
Get Away Today offers discount shuttle services through Karmel Shuttle services, which can take you from most hotels in Anaheim up to Universal Studios. Trust me, this is a much better option than battling the LA traffic yourself!
However, if Universal Studios Hollywood is your main destination, Get Away Today does offer incredible hotel deals for properties within walking distance to the park. Not only will you get the best price, but you'll be minutes away from all of the fun! 
Here are a few to consider:
Single Rider
One way to get through lines faster is with the single rider line. If you (or someone in your party) doesn't mind going by themselves, these lines are typically considerably shorter.
Here are rides at Universal Studios Hollywood that have a single rider line:
Harry Potter and the Forbidden Journey
Flight of the Hippogriff
Revenge of the Mummy – The Ride
Transformers: The Ride 3D
Use Child Switch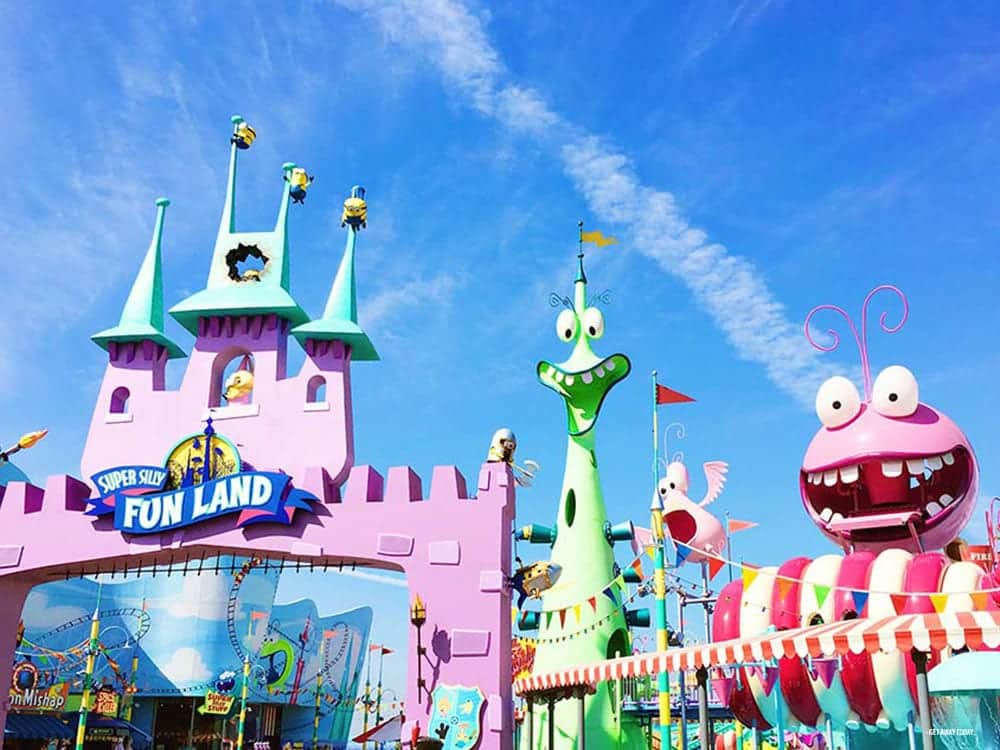 More often than not, people associate Universal Studios Hollywood as a theme park that only caters to teens and adults, but it's actually a great place for kids too!
Little ones will love attractions such as:
DreamWorks Theater

Featuring Kung Fu Panda

Despicable Me Minion Mayhem.
Plus, they'll be able to play in areas like Super Silly Fun Land and Dino Land (coming summer 2019.)
However, if your children still don't meet the height requirement for some of these attractions, there's no need to worry. At Universal Studios Hollywood, they offer a service called Child Switch.
If any child in your party cannot ride an attraction, one or two adults can wait with the child in the attraction's Child Switch room. When the rest of your party returns, you can switch with those who were waiting with the child, without having to wait in line again!
Child Switch is an easy way to experience Universal Studios Hollywood as a family, so no one has to get left behind.
Personally, I think their Child Switch is really well done and easy to use. Don't tell anyone, but I think it's a lot smoother than Disneyland's rider switch program.
Also, keep your eye open for characters. We found the lines to see them to be very short, and Jack loved it!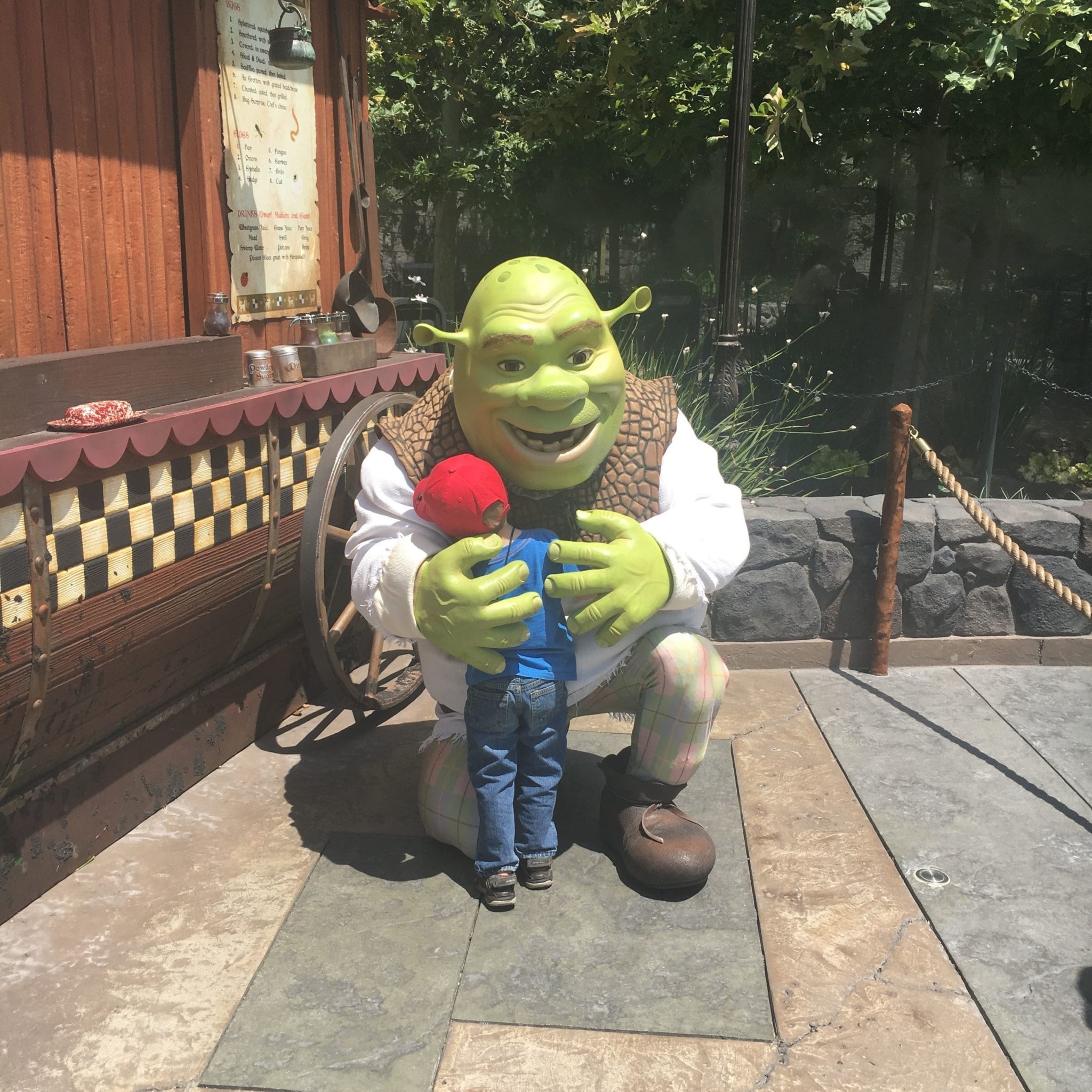 I will say that I think the park is best for 5+, just to get the best experience. But there are certainly options for little ones.
Visit The Wizarding World of Harry Potter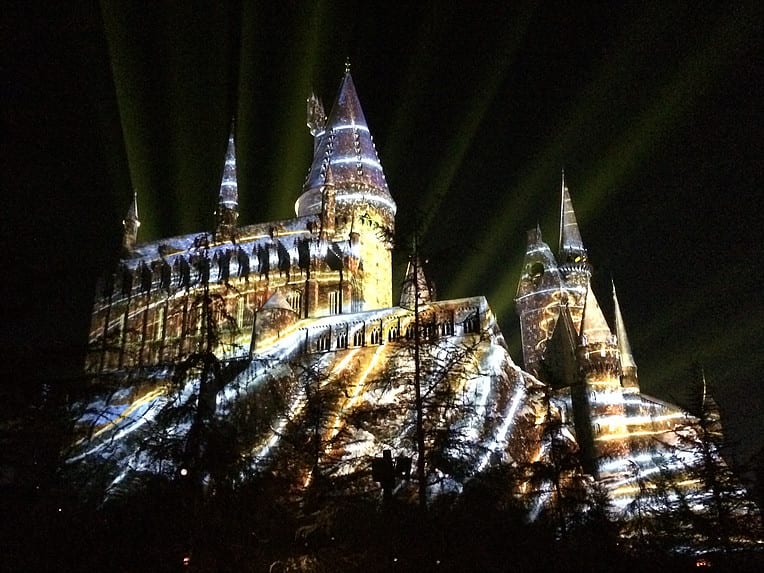 Of course, a trip to Universal Studios Hollywood would not be complete without visiting The Wizarding World of Harry Potter. However, it's no surprise that this area is still incredibly popular.
So, if you don't want to worry about waiting in long lines, we'd recommend visiting The Wizarding World of Harry Potter as soon as the park opens. This way, you can experience all of the witchcraft and wizardry without any muggles getting in your way.
Make sure you check out our post all about The Wizarding World of Harry Potter and what you should know before you go.
See a Show
Universal Studios Hollywood is one of the world's most famous movie studios, which means that their entertainment is nothing to skip.
Enjoy the Special Effects Show, Universal's Animal Actors, WaterWorld, the Triwizard Spirit Rally, Frog Choir, The Nighttime Lights at Hogwarts Castle and so much more!
Each of the shows is filled with awe-inspiring special effects, interactive experiences and fun for the entire family.
Ride Attractions
In addition to the entertainment, you'll want to make time to experience some of the best attractions that Southern California has to offer.
If you're looking for a thrill, be sure to ride Harry Potter and the Forbidden Journey, Transformers: The Ride – 3D, Revenge of the Mummy, The Simpsons Ride and the all-new Jurassic World – The Ride coming summer 2019. Plus, you won't want to miss out taking a ride on The World-Famous Studio Tour.
On this attraction, you'll be able to get a behind-the-scenes look at real television and movie sets, making you feel what it's like to be an actual movie star!
Explore Universal CityWalk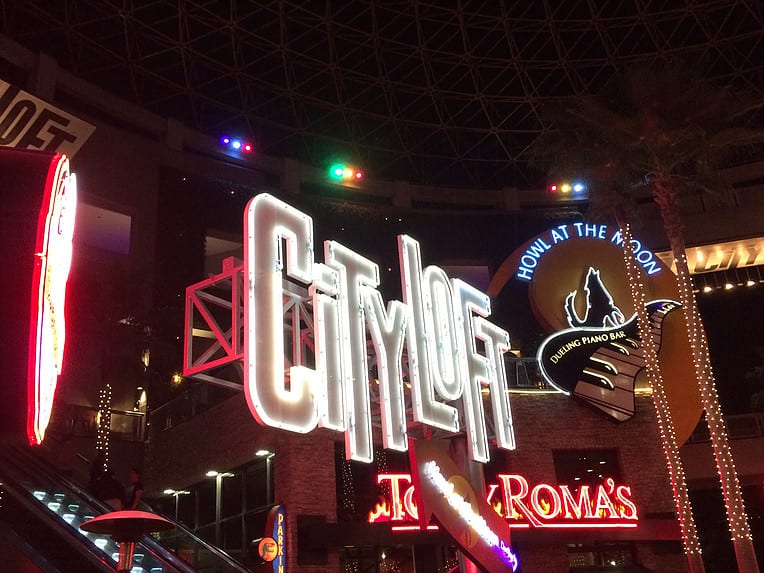 Universal Studios Hollywood is also home to Universal CityWalk, a bright and lively downtown area filled with over 30 places to eat, a nightclub, an IMAX movie theater, and more than 30 unique shops.
Enjoy places like Buca di Beppo, Jimmy Buffett's Margaritaville, Hard Rock Café, VooDoo Doughnut, Billabong, Hot Topic, Sephora and more.
Universal Studios Hollywood Food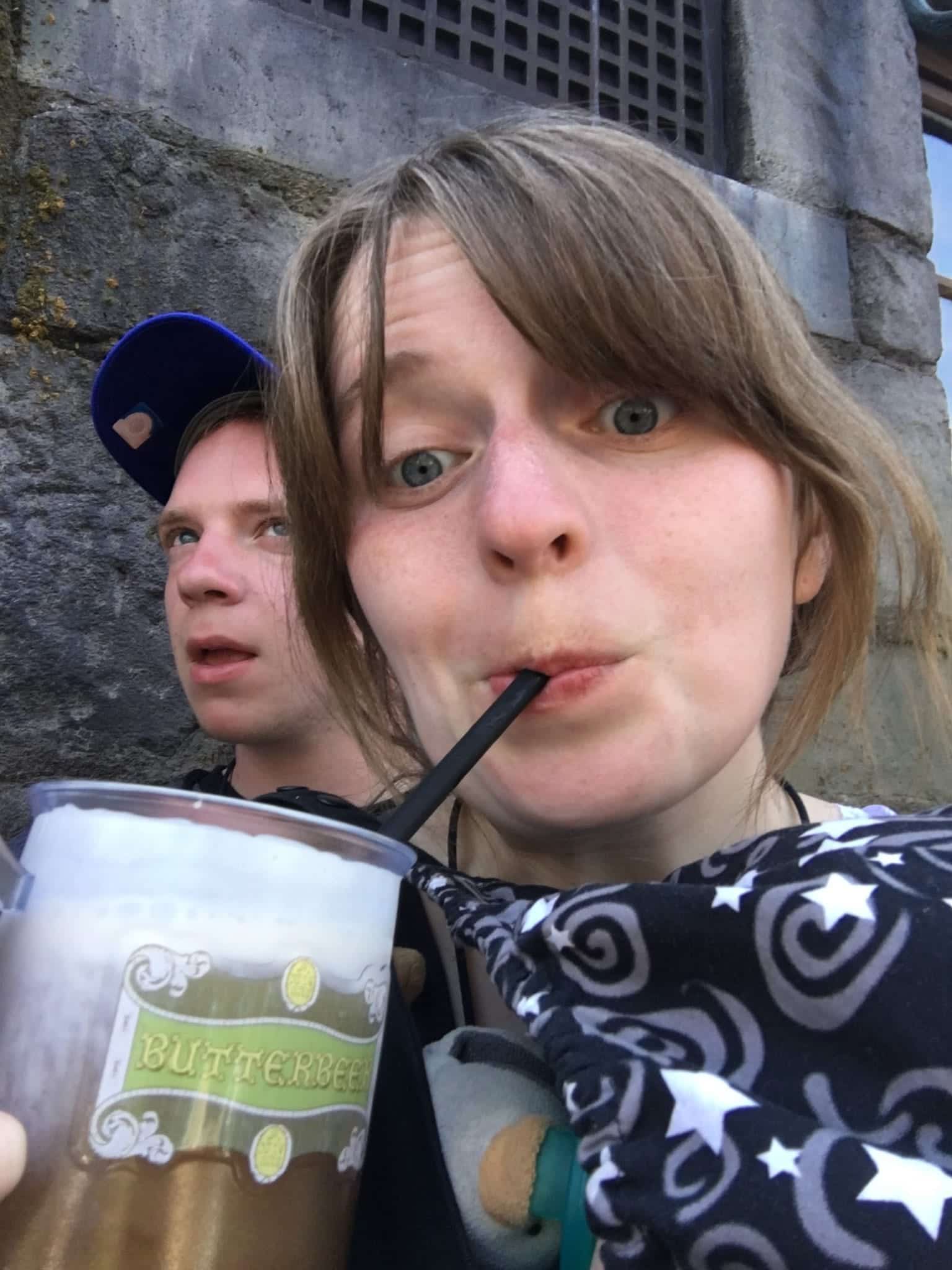 There are a lot of great dining options at Universal Studios Hollywood.
We ate in Universal City before we went into the park (we got there around noon and left around five), which worked well for us. As I mentioned above, there are TONS of options.
However, if you want to eat in the park, there are many, many options as well. Just expect typical theme park prices.  Here are all the Universal Studios in-park dining options.
In general, it's suggested to either eat before 12:30 PM or 2:00 PM to avoid the longest lines.
Best Times to Visit
So when should you plan a trip to Universal Studios Hollywood?
Basically, any time that kids are out of school – so major holidays, spring breaks, and the entire summer time.
However, that's obviously not ideal for most people who are going with kids, since, well, they can't usually miss a lot of school.
So if you want to still go and have to go during peak season, it's best to go early in the morning and mid-week for the lowest crowd times.
Get There Early
Get to the park before it opens to avoid lines for parking and getting in. The early bird DEFINITELY catches the worm here.
Depending on where you buy your ticket from, you might be able to get Early Park Admission to The Wizarding World of Harry Potter. With this ticket, you'll get in 30 minutes early…which can make a big difference!
Outside Food
Unfortunately, Universal Studios isn't quite as food-friendly as Disneyland. However, you can still bring in some items which can save you money in the long run:
Water bottles – maximum 2 liters
Baby food (including formula and breast milk)
Small snacks
Fruits and vegetables
Celebrity Sightings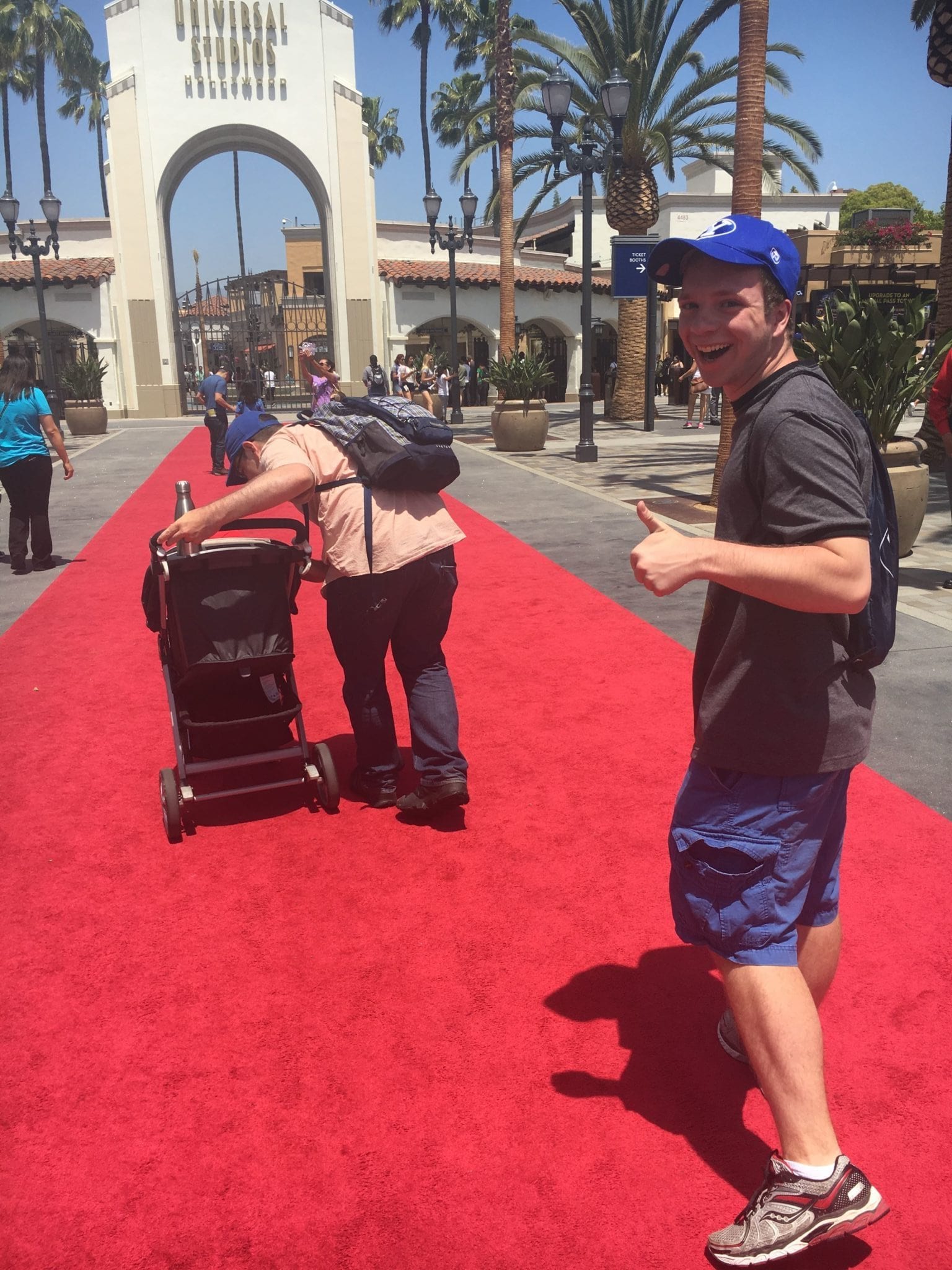 There are often celebrities that will be at the park (or surrounding areas) throughout the year.
If that's something that sounds fun to you – be sure to check out the Universal Studios Hollywood calendar to see what's filming when you are there and what celebrities might pop up!
Download the App
These days I would never go to a theme park without downloading their app!
You can download it here, and enjoy the following features:
Accurate wait times
Trip planner that helps you plan your itinerary
Alerts to get into line
Park updates
And guess what….you can connect to the in park WiFi for FREE!
Locker Rental
We had a stroller, which, if you have children, I strongly recommend bringing. This made it easy to tote around snacks, diapers, and other random stuff we had.
However, if you don't have a stroller (or don't want to lug around your bag all day), renting a locker for the day might be a good idea.
At the time of writing this, here are the prices for one-day locker rentals:
$8 Lockers: Height – 12¾" Width – 11″ Length – 16½"
$12 Lockers: Height – 16″ Width – 8″ Length – 16″
$15 Lockers: Height – 21½" Width – 11″ Length – 16″
What to Bring
I would recommend packing as lightly as possible, but here are a few good things to bring with you:
Small snacks
Water bottles (no more than 2 liters)
Phone charger – there are outlets in the Upper Lot…but if you forget yours, Guest Relations has some you can borrow. Even better, I would
Ponchos (for wet rides or if it rains)
Good, comfortable shoes
How Many Days
Honestly, I think one day is PLENTY. We were there for 1/2 a day, and we were able to see all that we wanted to (granted, we had small children at the time).
If you'll be going during peak season, two days might be a better idea. But for every other time of year, unless you are a huge fan of everything they have to offer, one day should be PLENTY.
**To book your Universal Studios Hollywood vacation, visit getawaytoday.com or call 855-GET-AWAY to speak to a travel expert directly. Don't forget to mention promo code ClarksCondensed for an additional $10 off your vacation package. Let them know that Clarks Condensed sent you!**