Disneyland Dining on a Budget for Families
Disneyland dining on a budget CAN be a possibility – here are a few ways a family of 5 dines on $100 or less a day.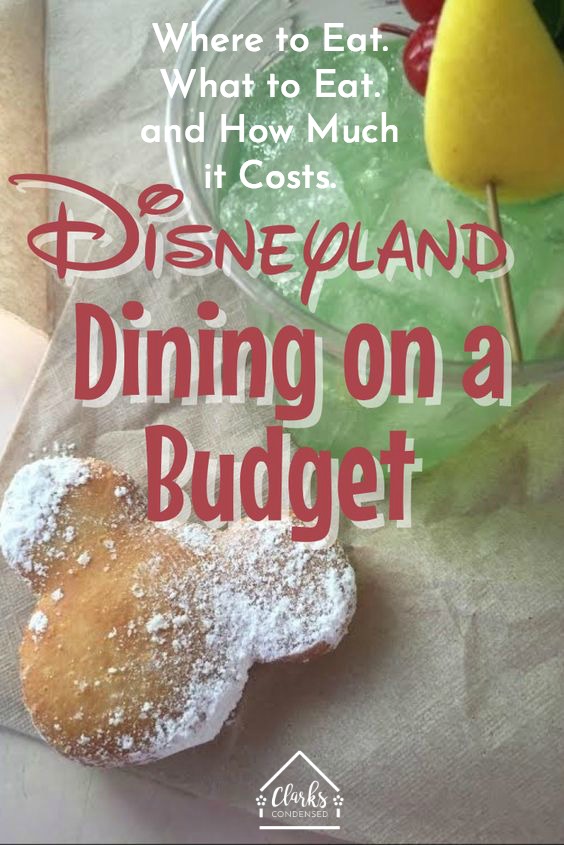 Best Disneyland Food
Food and Disneyland are like the high school sweethearts who are voted cutest couple in the yearbook every time. We love seeing them together, we envy what they have and we all want it for ourselves. Am I right?
I'm Jessica from The Happiest Blog on Earth where I write exclusively about The Disneyland Resort in Anaheim. It's great to be here talking about two things that are very dear to my heart: food and Disneyland.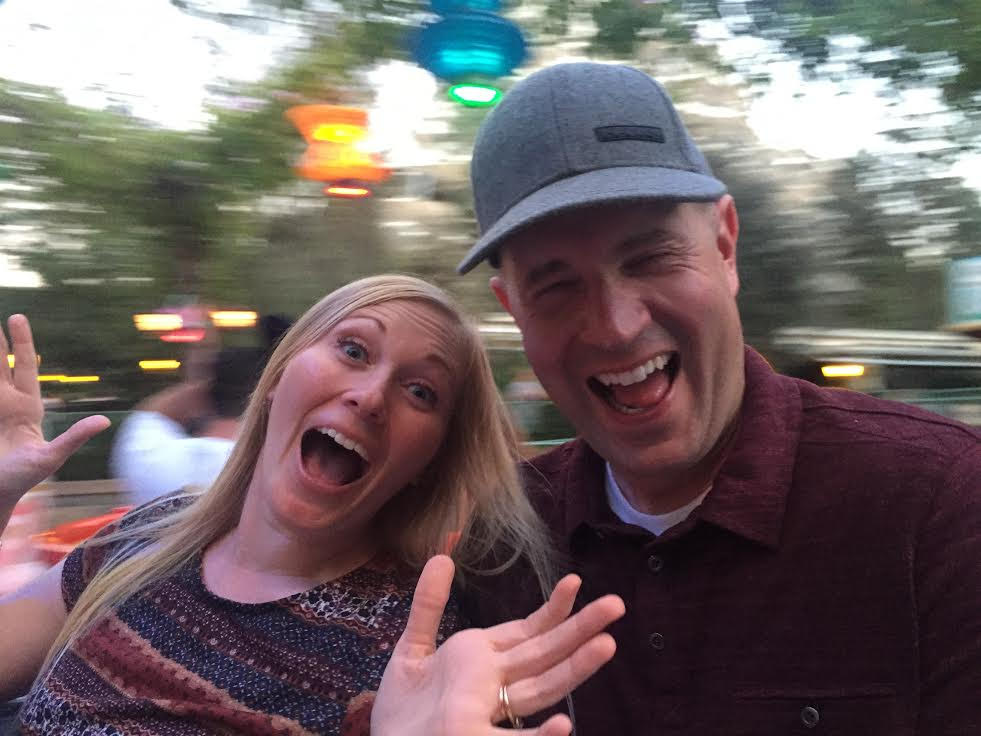 I absolutely love exploring the various dining and delicious food options at The Disneyland Resort, but I also love my money. And I like keeping my money in my pocket. It's one of the reasons why I authored Disneyland On Any Budget
and why I'm sharing some dining on a budget secrets with you today.
My family of five consistently spends about $100 per day on food when we're at Disneyland and I want to show you exactly how we do it. Our family consists of me, my husband, and three kids ages 12, 9 and 6. Hopefully, this gives you an even better idea of who we're feeding, what we're eating and how we're able to spend about $100 per day on food at Disneyland.
Book your next magical family adventure through our friends at Get Away Today! They are truly the Disney experts and can make planning your trip a breeze for both Disneyland and Disney World. You can browse their website or call 1-855-GET-AWAY. Make sure you tell them Magical Family Travel Guide sent you or use the code MFTG for $10 off a Southern California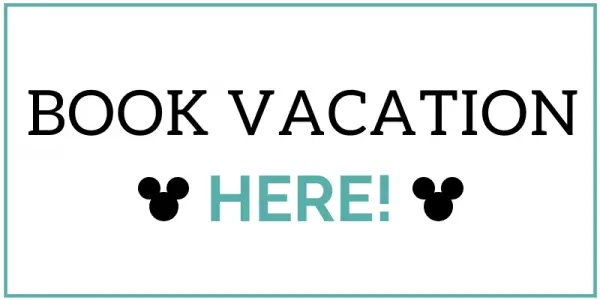 Eating at Disneyland on a Budget
Dining on a Budget at Disneyland: Breakfast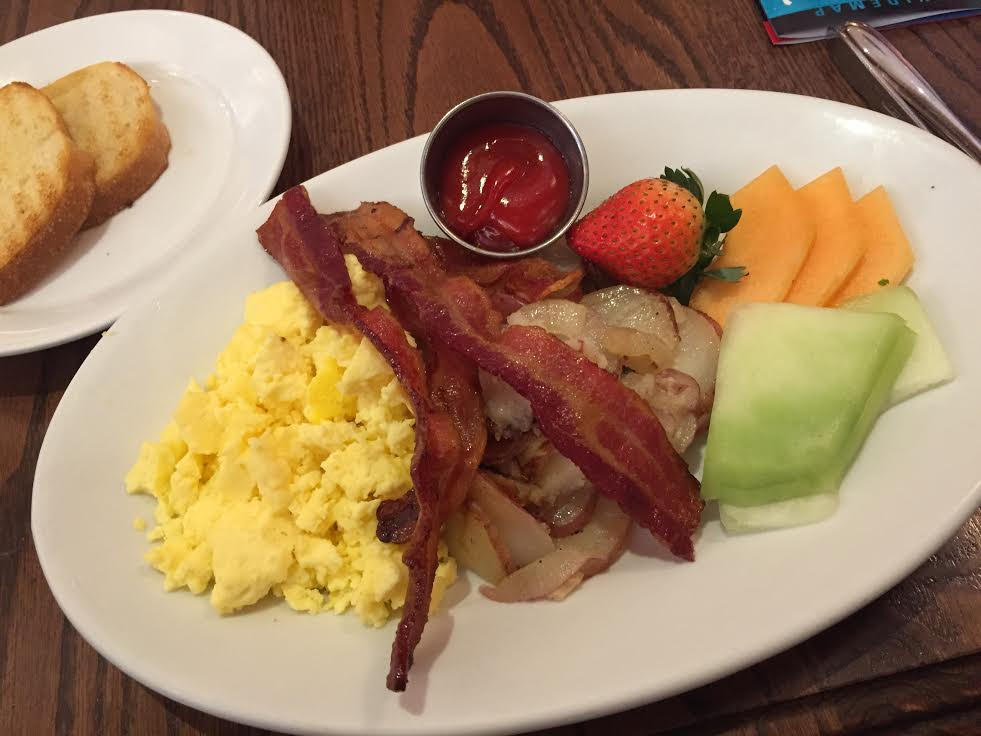 There are plenty of hotels nearby that offer complimentary breakfast to their guests. This ranges from cold cereal and yogurt to hot waffles, breakfast casseroles and more. We always book a hotel with free breakfast and eat there before walking over to Disneyland each morning.
But, let's be realistic. It's early and the kids are too excited to eat. Okay, maybe the adults too. You eat a bite of a bagel and call it good. By 9:00 am your whole crew is already starving. One of my favorite breakfast locations is Flo's V8 Cafe in Cars Land at California Adventure.
Here's what we ordered on a recent visit to both Flo's V8 Cafe and Cozy Cone Motel across the way. We shared these 3 dishes among us (a common way to save) and couldn't finish it all. Maybe next time we'll skip the pretzel bites.
Brioche French Toast $7.99, baked and served with salted caramel sauce and bananas.

American Breakfast $8.49, scrambled eggs, breakfast potatoes, bacon and biscuit.

Pretzel Bites $5.39, with cheesy sauce.
Breakfast total: $21.37 ($4.27 per person)
Dining on a Budget at Disneyland: Lunch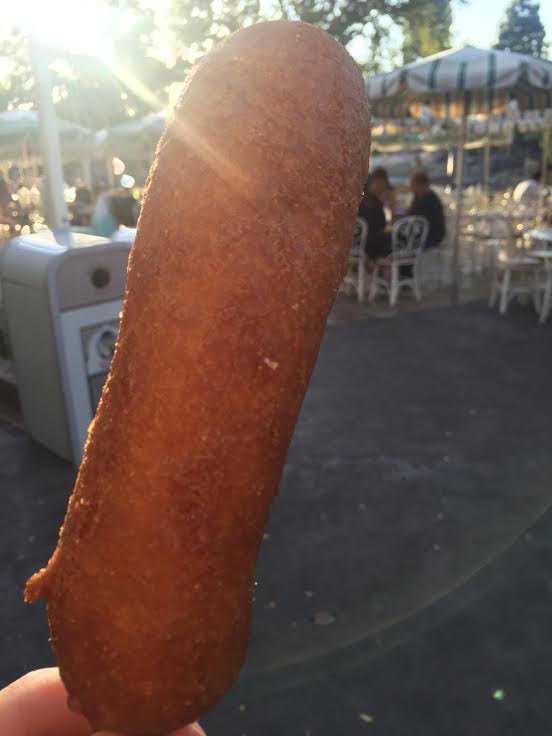 Lunch for me only means one thing at Disneyland and it's corn dogs. There's something about those amazing hand battered corn dogs from Disneyland! You can get them at 3 locations: Corn Dog Castle at California Adventure, Little Red Wagon on Main Street, U.S.A. or Stage Door Cafe, both in Disneyland Park.
The corn dogs are huge! They also come with either chips, apple slices or fries, depending on where you go. You can also purchase the corn dog a la carte to cut costs a bit more.
We opt to order 4 corn dogs, 2 with fries and 2 with apple slices. The adults get their own corn dogs, and the remaining 2 are cut up and split between our 3 kids. We all share 2 orders of fries and save the apple slice for a quick snack later in the day.
Hand-dipped Corn Dog $8.49, served with fries, chips or apple slices.
Lunch total: $33.96 ($6.79 per person)
Dining on a Budget at Disneyland: Dinner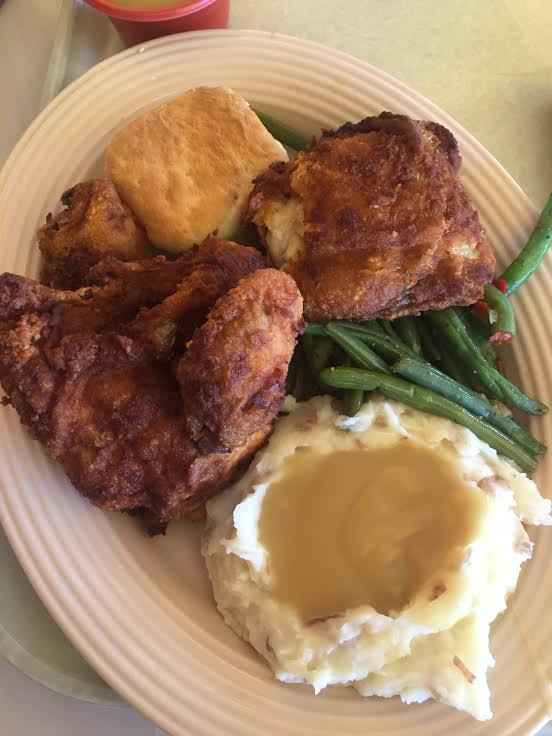 By the time dinner rolls around, you're likely very ready for a comfy place to sit and relax. There are two places I particularly like for a grand dinner with no reservations required and lots of good food.
Plaza Inn on Main Street with the pink umbrellas is my first choice. Why? Fried Chicken! Amazing! We buy two, 3 piece plates to split between us since my husband and I can easily share one plate, then the kids tackle the other. You can also buy fried chicken a la carte if you find you need a couple more pieces.
Fried Chicken $17.49, three pieces of seasoned, fried chicken with mashed potatoes, vegetables and buttermilk biscuit.
Dinner total: $34.98 ($7 per person)
Another wonderful option with lots of seating and big portions to split is at Rancho Del Zocalo. My husband and I share a massive burrito plate, then we order 2 bean and cheese burrito kid meals, swapping one rice and beans out for an extra tortilla. Our youngest loves rice and beans so we use the side rice and beans with one kid meal to make her burrito without needing to buy a third kid meal.
Burrito Sonora $12.99, served with rice and beans.

Kids' Bean and Cheese Burrito $6.99, served with rice and beans.
Dinner total: $26.97 ($5.40 per person)
Dining on a Budget at Disneyland: Snacks & Treats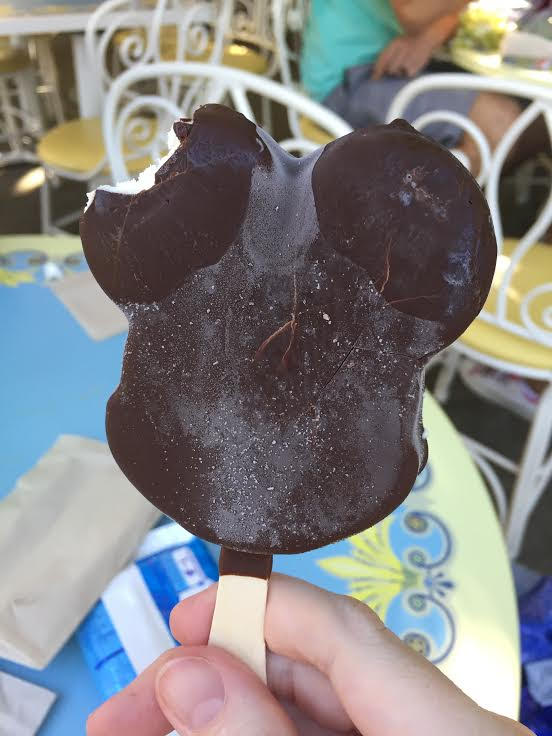 My husband simply can't resist treats at Disneyland. When we go together, I buy him a separate Disney gift card just for treats. It's bad people! We tend to get one or two of several treats and split them throughout the day.
We also bring in plenty of snacks to munch on in line but on a typical Disneyland trip here's what we snack on:
Churro $4

Mint Julep $3.59

Dole Whip $4.49

Mickey Pretzel $4.39
Snacks and Treats total: $16.57 ($3.35 per person)
Let's take a quick look back at those costs, about $20 for breakfast, $30 for lunch and about $30 for dinner (depending on which option you choose). How many times have you taken your family for a simple trip to McDonald's and spent more than $20? For me, plenty. Many people think Disneyland dining has to be expensive, and it certainly can be, but there are also ways to save.
While Disneyland dining prices can change at any time, it's easy to see how a little advance planning can save you lots of money, just by checking prices beforehand. While most people spend considerably more while dining at Disneyland, a family of 5 can plan to spend about $100 per day on food inside The Disneyland Resort. Especially if you manage to eat a decent breakfast at your hotel, you can save about $20 right there to spend on more treats and snacks.
Would this Dining on a Budget at Disneyland plan work for your family? Tell us what you think about the menu and cost-saving options we shared. And of course, if you've been to Disneyland recently we'd love to hear your "Dining on a Budget at Disneyland" secrets.