Can you reenter Disney World on the Same Day?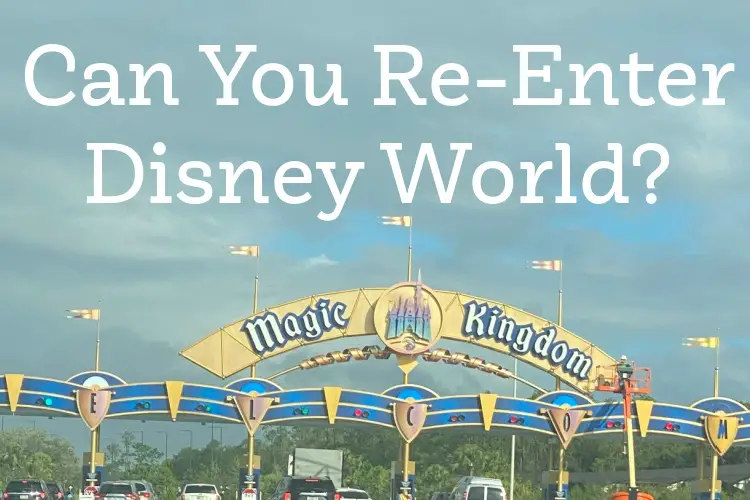 A trip to Disney World – especially with children in tow – is magical…but oh so exhausting!
It's certainly reasonable to want to take a break in the middle of the day and then come back later in the evening – such as for fireworks.
I know that we've missed many fireworks shows during our trips simply because we didn't take a break during the day!
So if you are in the midst of planning your Disney World trip and wondering if you can reenter the parks after you've left – there answer is YES!
If you are leaving and re-entering on the same day – and the park hours are still open, then there should be no issue with you leaving and coming back.
You will need to go through security again, as well as scan your card or Magic Band, but you can come and go as frequently as you please during the day.
If you will be leaving in your car, you can rest assured that you only need to pay once for parking for the entire day – you can even go to another park's parking lot and use their parking instead!
Planning your Disney World trip? Be sure to consider booking through our friends at Get Away Today. They are the BEST when it comes to helping you plan the most magical trip ever, and they can answer every question you have.