Can you wear Flip Flops to Disneyland and Disney World? Myth versus Fact
Packing your bags for your upcoming Disney vacation and wondering if you can wear flip flops to Disneyland or Disney World? We've got the details in this post!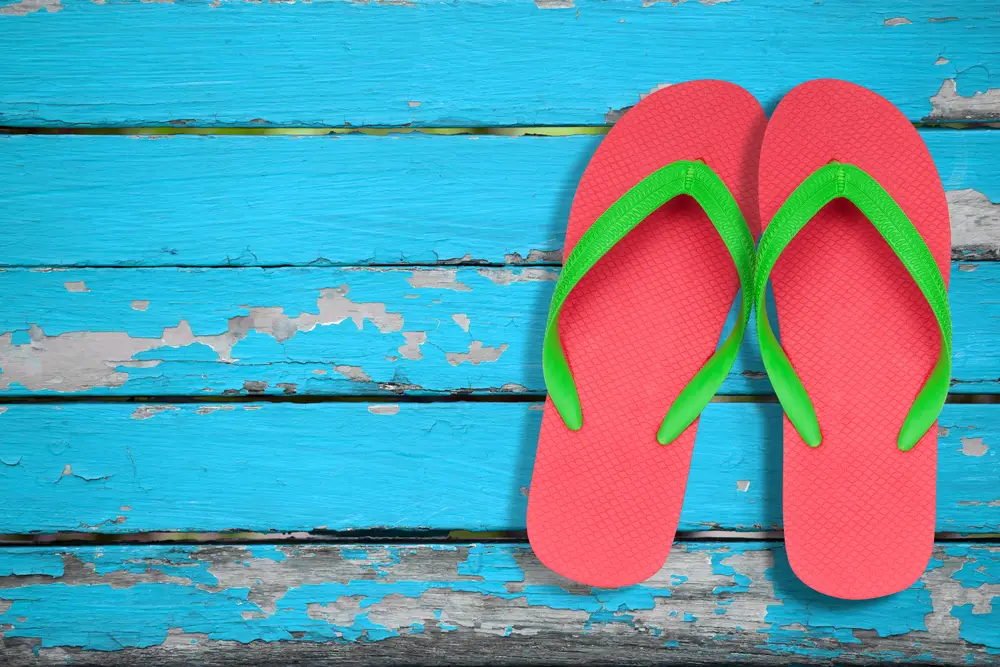 Some people think it is a no-no, but the official Disney site does not mention anything about footwear. Flip Flops are a type of sandal that can be quite comfortable and very necessary for those who have problems with their feet. Here's what you need to know if you want to take them with you on your next trip to the Magic Kingdom.
You can walk pretty far in flip-flops. This is both a pro and a con. On one hand, you can easily get around the park without your feet hurting too much (or at all) for a while. Most people find them to be pretty comfortable. You might find yourself getting blisters or sore feet after walking non-stop for hours on end.
Flip flops also don't really offer a ton of support, especially if they are less expensive ones. That Old Navy Flip Flops you get for $1 during the summer might not be the best option for hours of walking.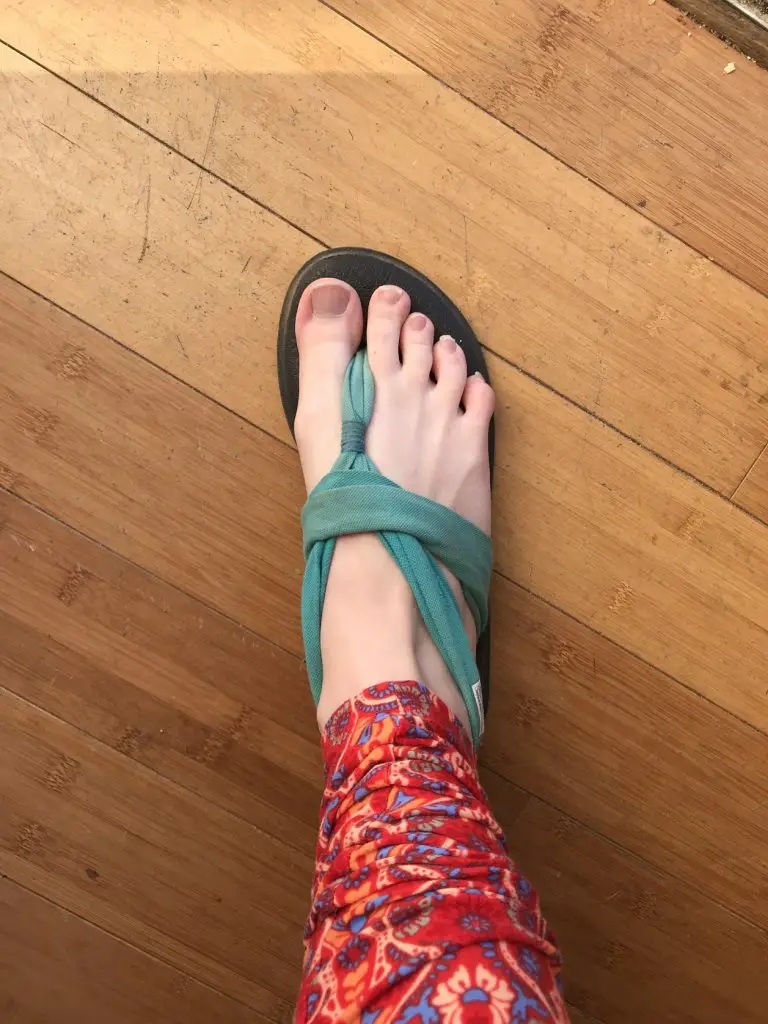 If you like the freedom of flip-flops but don't want to be cursing your choice at the end of the day, we personally love these two types of sandals. They are similar to flip-flops because they are easy to put on, but they do offer more support. They also have back straps, which can help keep them more secure on rides.
MEGNYA Sandals – these are seriously AMAZING. I think everyone should have a pair.
Still planning your Disney trip? Be sure to book through our friends at Get Away Today! They have been our Disney travel agent since 2008, and they take care of everything. Use the code MFTG or mention Magical Family Travel Guide to get $10 off an upcoming Southern California trip.
But. the big question is – are flip flops even allowed?
A rumor that is often spread is that you can't wear flip flops on certain rides such as Splash Mountain, Tower of Terror, or Star Tours.
But is this true? Flip flops are so common for some that it's hard to believe that they are actually banned at certain Disney rides.
Well, in our research, there is no published guidance from Disneyland or Disney World on what type of footwear is appropriate for the rides.
I did find a couple of instances of people being asked to take their flip flops off for Soarin' Over California, but it was just for the duration of the ride.
I suppose there may be a cast member who has gone on a power trip and tried to tell people they couldn't wear certain shoes, but it's simply not a part of the policy for the parks.
Disney's official site says this:
"The parks are a casual, family-oriented environment. We suggest you dress comfortably, wear good walking shoes and check the local weather report before you leave for the parks. Review our Pre-Arrival Tips to make sure you come prepared for a fun-filled trip!"
So I guess it's really up to you to decide what good walking shoes are. Personally, cheap flip-flops are not what I would ever wear to the Disney Parks, but it's really up to you.
Disney's official site does not mention anything about wearing flip-flops to both parks. But you are more than welcome to bring them along on your next trip! Just keep in mind that you might want to bring along a slightly sturdier pair of shoes for all the walking you'll be doing.
Book your next magical family adventure through our friends at Get Away Today! They are truly the Disney experts and can make planning your trip a breeze for both Disneyland and Disney World. You can browse their website or call 1-855-GET-AWAY. Make sure you tell them Magical Family Travel Guide sent you or use the code MFTG for $10 off a Southern California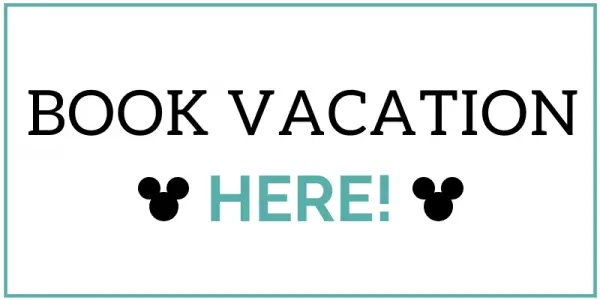 More Posts You Might Enjoy: