What better compliment to your outfit could there be than a backpack or wallet themed after your favorite character or ride? That's exactly what Loungefly has set out to do.
Since 1988, Loungefly has worked to provide people with products that reflect their favorite licensed brands and characters. In 2017, Funko acquired Loungefly in hopes of getting the bags in more retail stores and sold more often.
Where to Find Loungefly
Loungefly backpacks can be found a variety of shops, boutiques, and in-store or online retailers.
If you are looking to physically pick out your Loungefly backpack outside the parks, you can go to your local Disney Store, Boxed Lunch, or Hot Topic. All of these stores are fairly well-known and can be found in many malls across the country.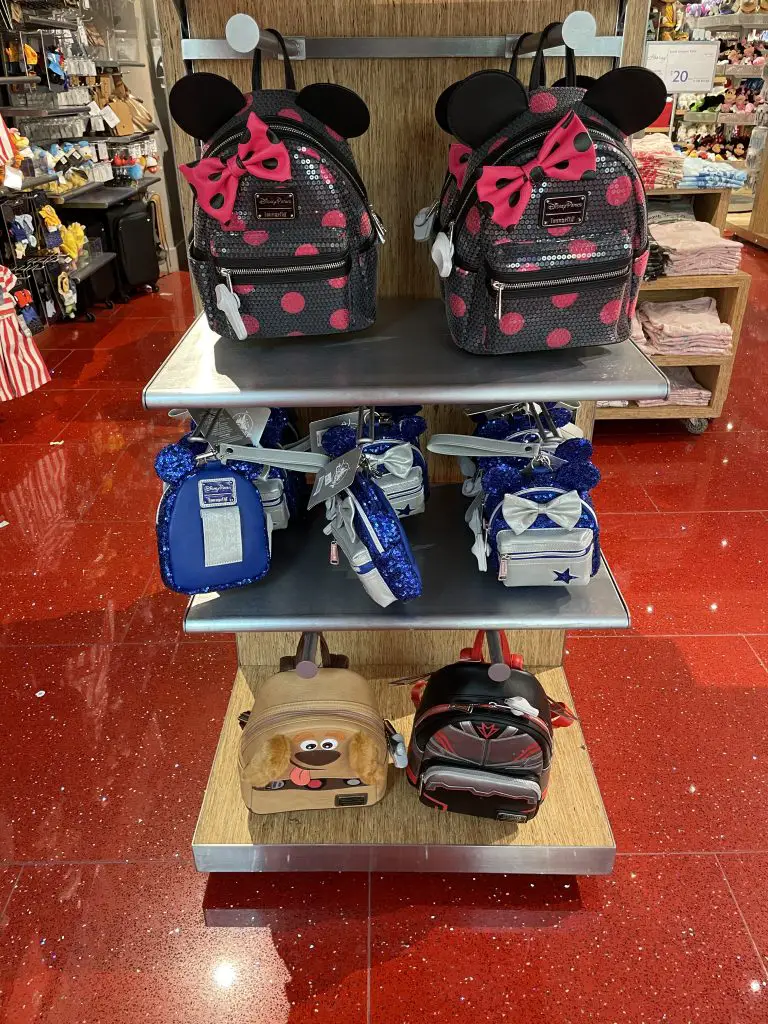 Loungefly themes it products after popular franchises, television shows and movies, characters, or theme park rides. The most popular franchises Loungefly themes their products after are Disney, Marvel, and Star Wars, amongst many others.
At any given time, there can be different characters or themes displayed on the backpacks available in stores. For more variety, you can check online stores such as:
What else does Loungefly sell?
While backpacks and wallets are Loungefly's most popular products, they also sell lanyards, Minnie ear headbands, bags, fanny packs, wristlets, and more.
Traditionally, Loungefly backpacks are paired with Disney bounding outfits, to complete the look and give people hints as to what the bound is based on.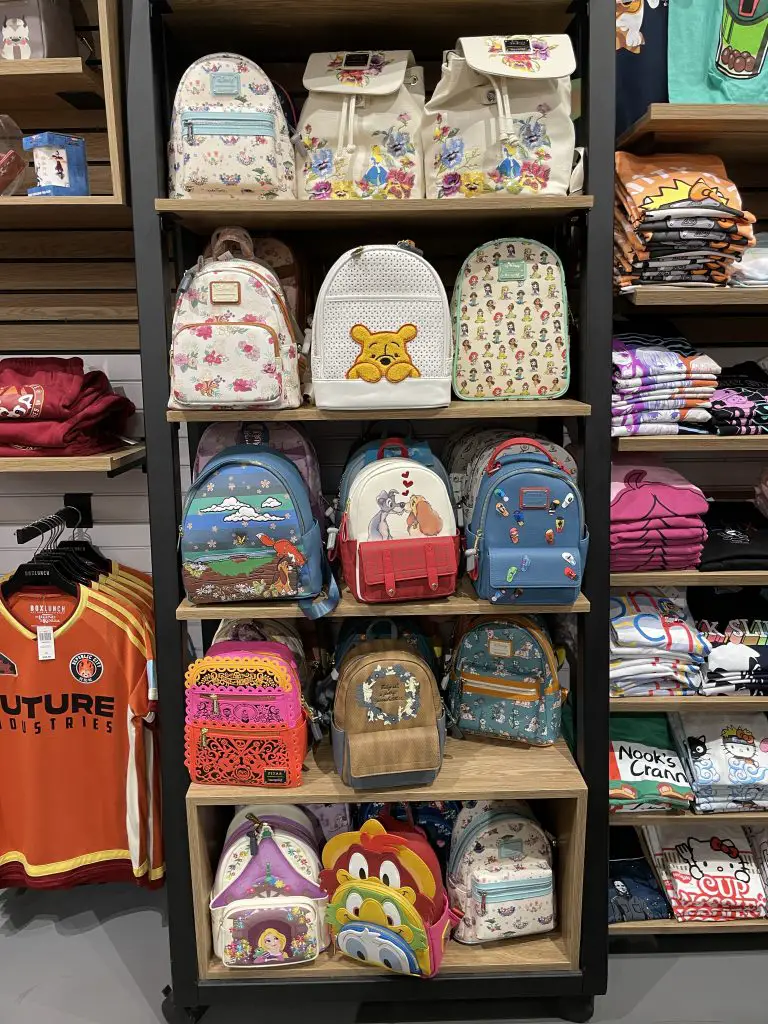 And while Loungefly products are the perfect addition to any outfit, the best part is, they can be worn outside of the Disney parks.
They are very useable backpacks that are decently sized. If you are looking to carry a lot of practical items in your backpack, they may not be the best option. But if you are looking for something to carry the essentials, these are the backpacks for you.
What to Put in Your Loungefly
Loungefly backpacks are the perfect size to carry your phone, wallet, keys, some makeup or snacks – the essentials.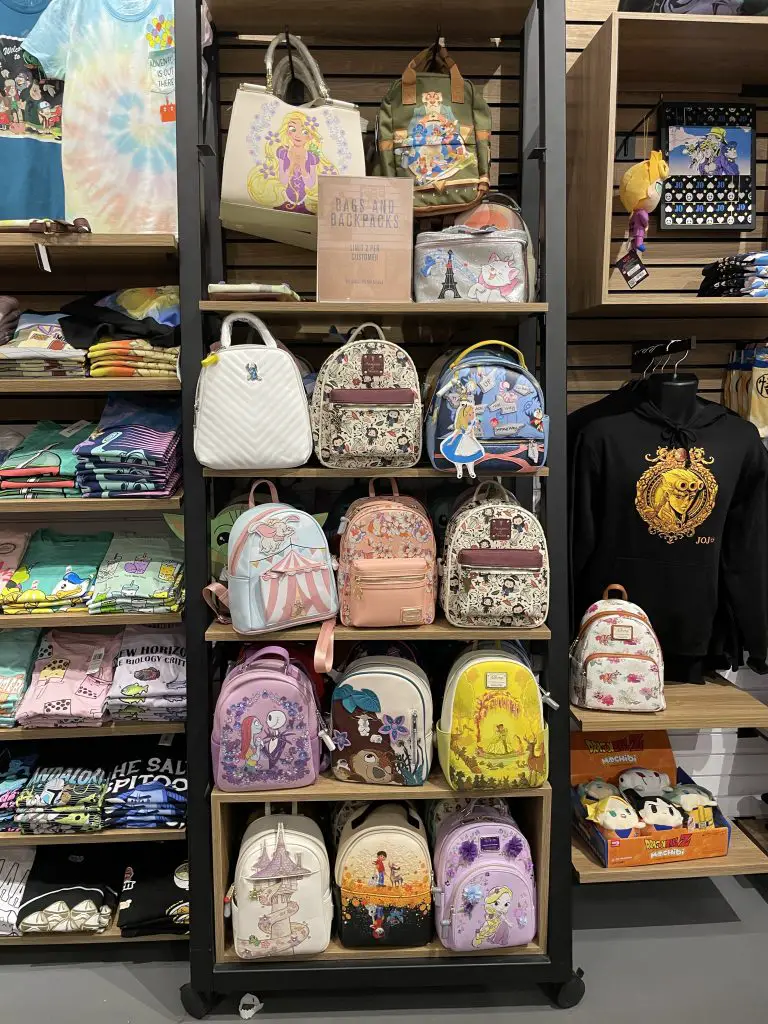 Whether they are being used to compliment your outfit or bring a little more magic to your visit to the Happiest Place on Earth, Loungefly backpacks are the perfect choice.