Visiting Downtown Disney During COVID: What You Need to Know
Thinking of visiting Downtown Disney this year? Here is what you can expect when visiting this classic Disney location during the COVID-19 pandemic.
I think everyone can agree – these are strange times we live in. And one thing is for sure. We all miss some things that make us happy.
Disneyland Resort has gone to every measure possible to bring a little piece of happiness to visitors, even though the parks are closed for the time being.
I took a little trip to Downtown Disney to see what the experience is like right now, and I was pleasantly surprised.
Book your next magical family adventure through our friends at Get Away Today! They are truly the Disney experts and can make planning your trip a breeze for both Disneyland and Disney World. You can browse their website or call 1-855-GET-AWAY. Make sure you tell them Magical Family Travel Guide sent you or use the code MFTG for $10 off a Southern California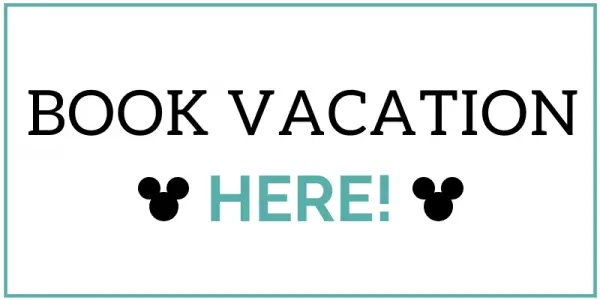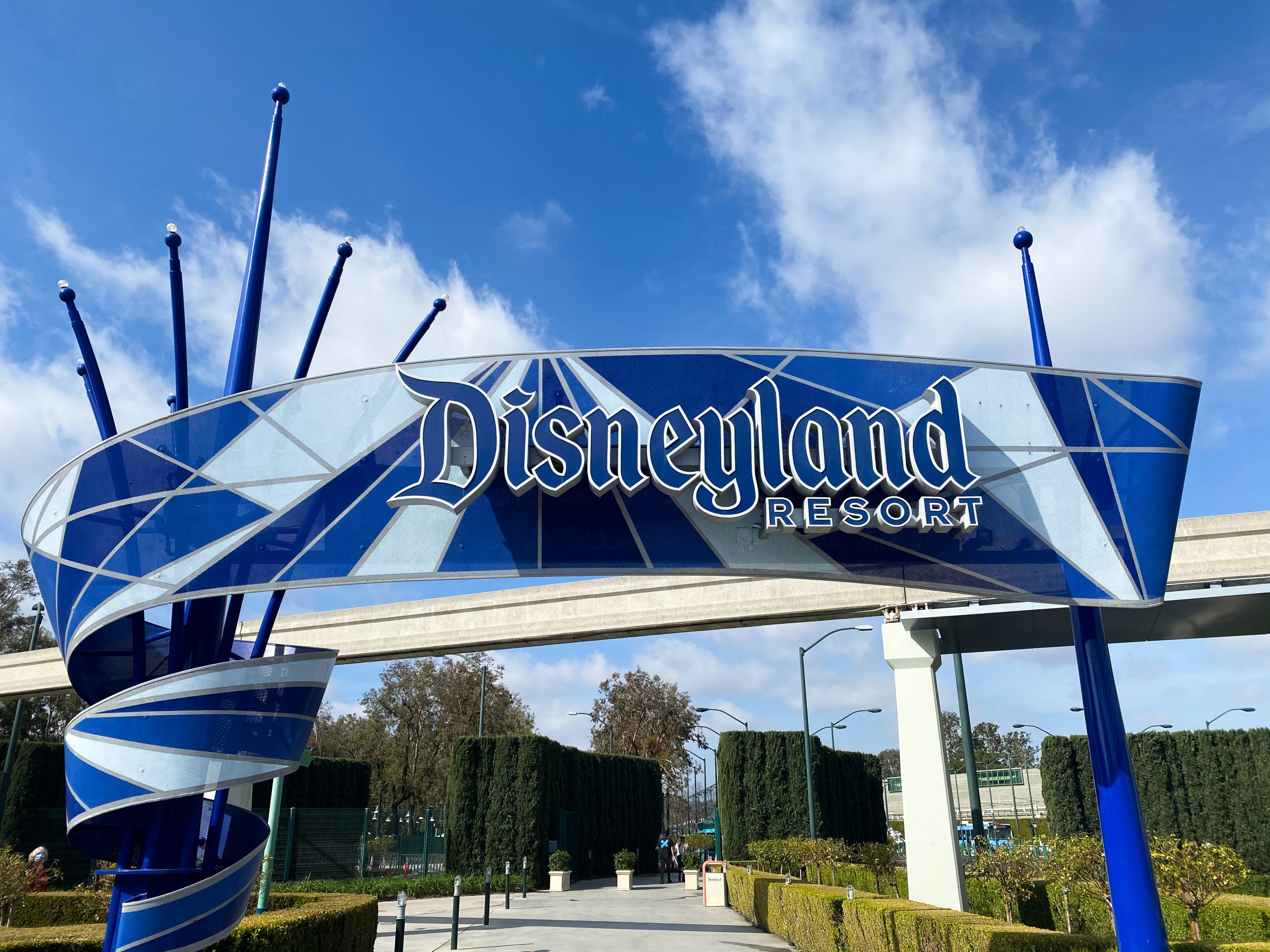 Upon entry, you are greeted with signs that encourage mask wearing and 6-foot distancing, as well as a reminder to prepare for temperature screenings before being allowed to enter Downtown Disney.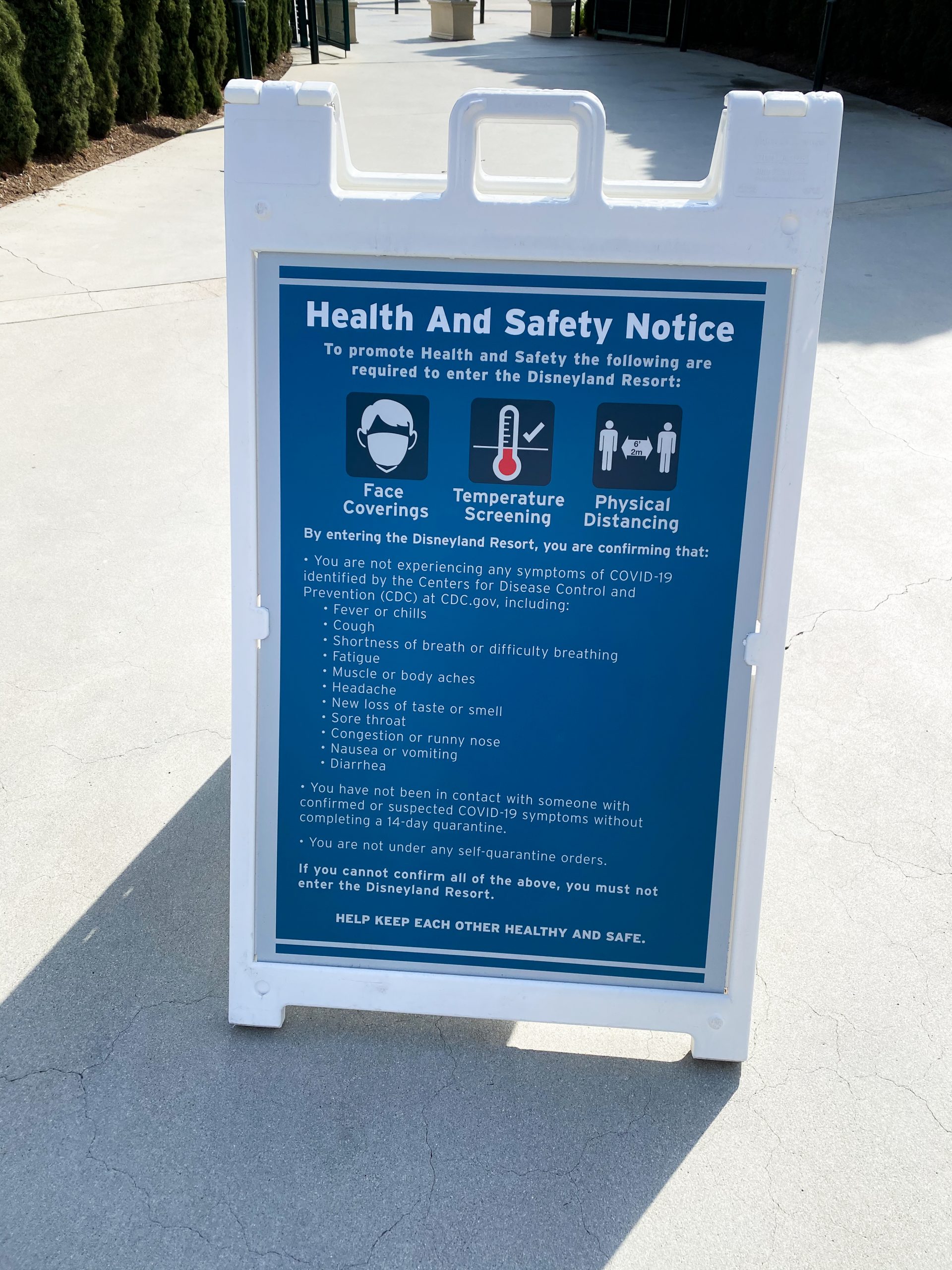 Parking & Downtown Disney Entry
There are two ways to enter Downtown Disney. First, guests can choose to park in the Simba parking lot next to the Paradise Pier hotel along Disneyland Drive.
However, many guests have figured out that you can drive down to the Anaheim Garden Walk and park there for a fee.
Another option is driving down the road to find certain businesses that are offering day long parking for anywhere from $10-$25.
Disney California Adventure – Buena Vista Street & Hollywood Land
For a short time, Disney opened Disney California Adventure – Buena Vista Street & Hollywood Land to the public.
Now, it has once again been closed to the public and the space is being used for Disney's "Touch of Disney" event that will last until April, just before the parks will reopen.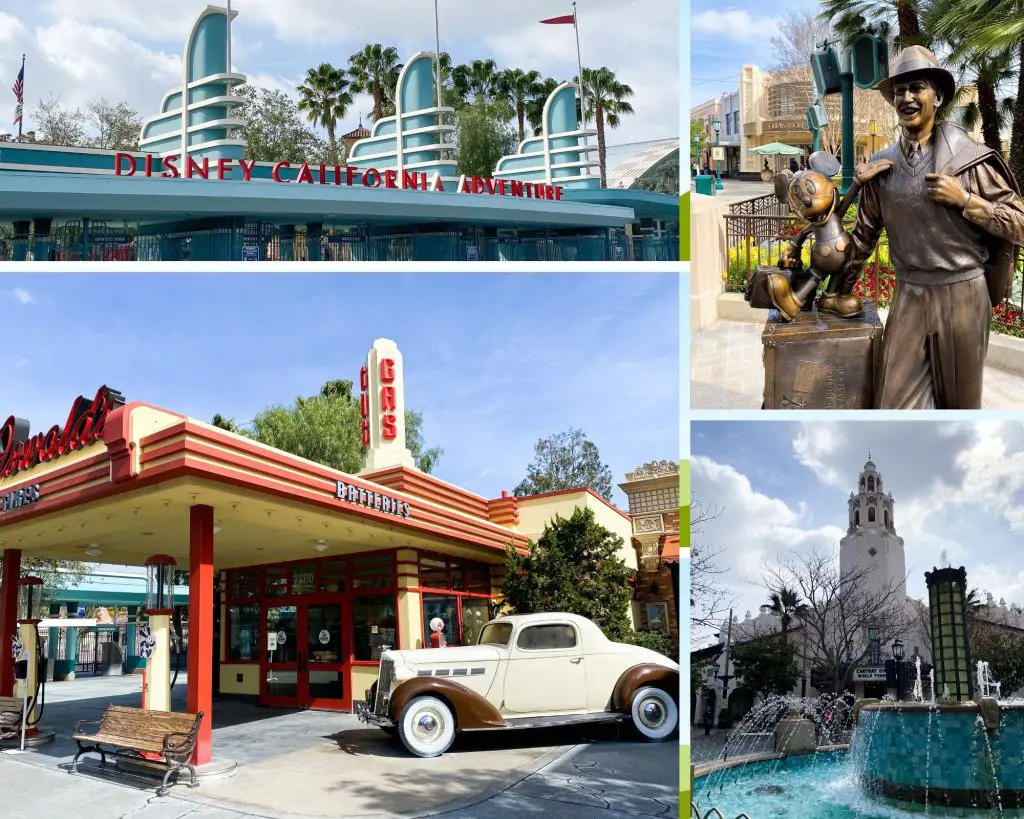 Dining Options
As of right now, dining options available in Downtown Disney are:
Black Tap
Earl of Sandwich
Jamba Juice
La Brea Bakery Cafe
Naples Ristorante e Bar
Ralph Brennan's Jazz Kitchen (and Jazz Kitchen Express)
Salt & Straw
Sprinkles Cupcakes
Starbucks
Tortilla Jo's
Uva Bar & Cafe
Wetzel's Pretzels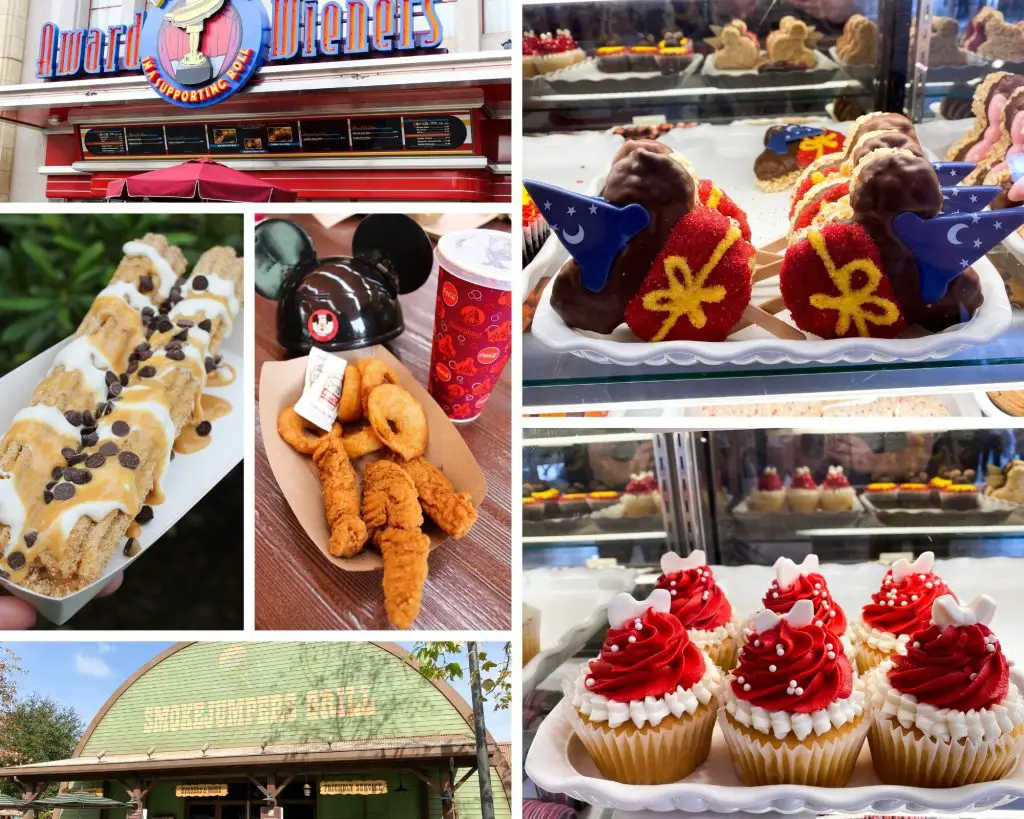 The dining locations located on Buena Vista Street will close starting March 14th to make way for the "A Touch of Disney" event.
Shopping Locations
A lot of guests will come to Downtown Disney for the shopping, even more than the dining options. I mean, who doesn't want to take home some new Disney merchandise?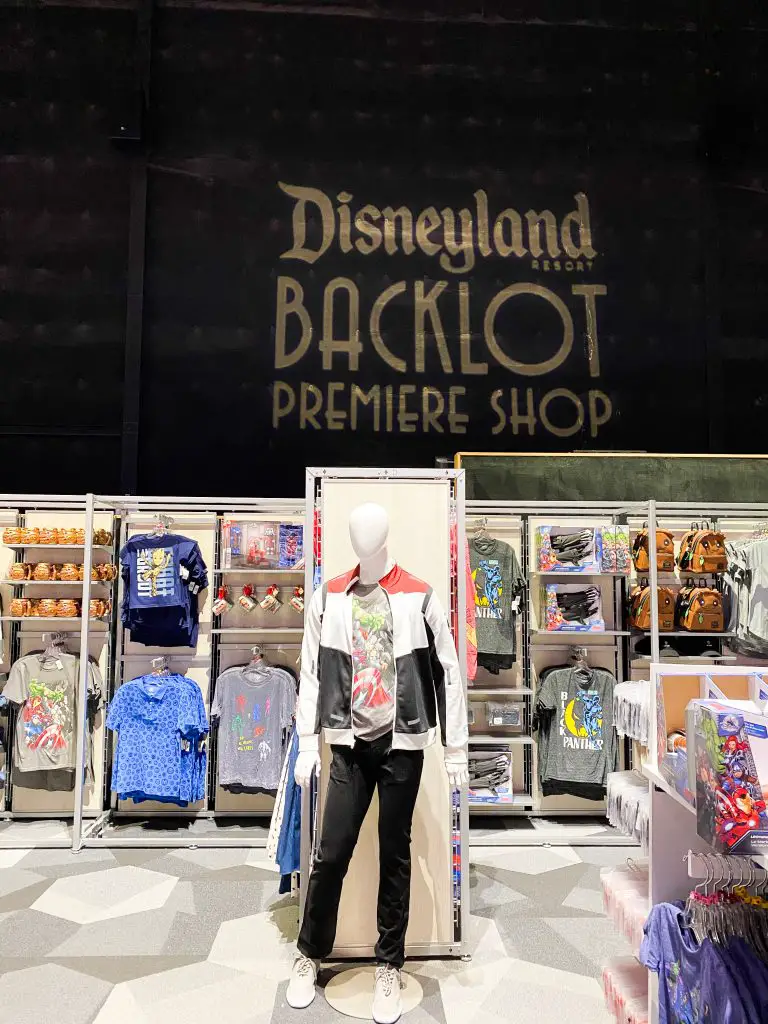 With magical touches in many shops located on Downtown Disney, it brings the magic of Disney outside the parks.
Shops open on Downtown Disney are:
California Sole
Curl Surf
The Disney Dress Shop
Disney Home
Disneyland Resort Backlot Premiere Shop
Disney's Pin Traders
The LEGO Store
Marceline's Confectionery
PANDORA Jewelry
Sephora
Star Wars Trading Post
Sugarboo & Co.
Sunglass Icon
WonderGround Gallery
World of Disney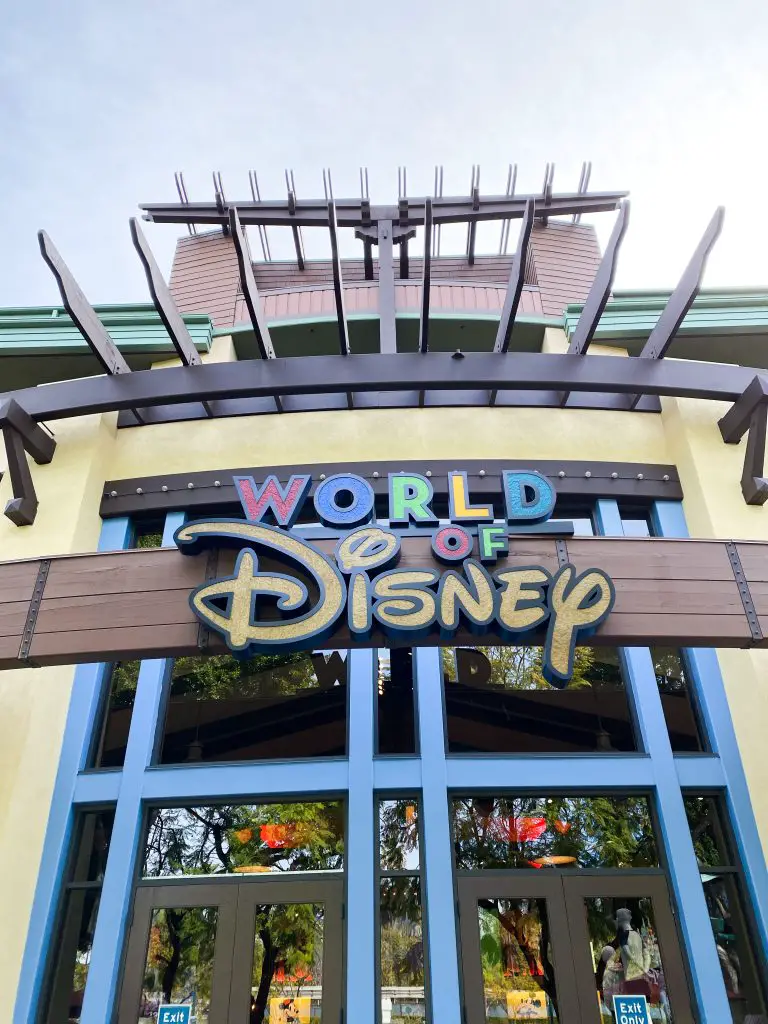 The World of Disney is by far the most popular store to visit, and there will almost always be a line to get in. The lines have changed from virtual queues to standby lines, and they move fairly quickly. So, while the line lengths may vary, it has never taken me longer than 30 minutes to get in.
There will generally be lines for The World of Disney, Star Wars Trading Post, Off the Page, Marceline's Confectionary, The LEGO Store, Elias & Co., Disneyland Resort Backlot Premiere Shop, and Disney Home.
The same applies for each of these stores – the line lengths will vary, but it does not take long to get in.
Entertainment and New Attractions
The newest attraction on Downtown Disney is the Star Wars Trading Post. Previously known as the Rainforest Cafe, Disney Imaginears have turned the space into a Star Wars shopping center unlike any other.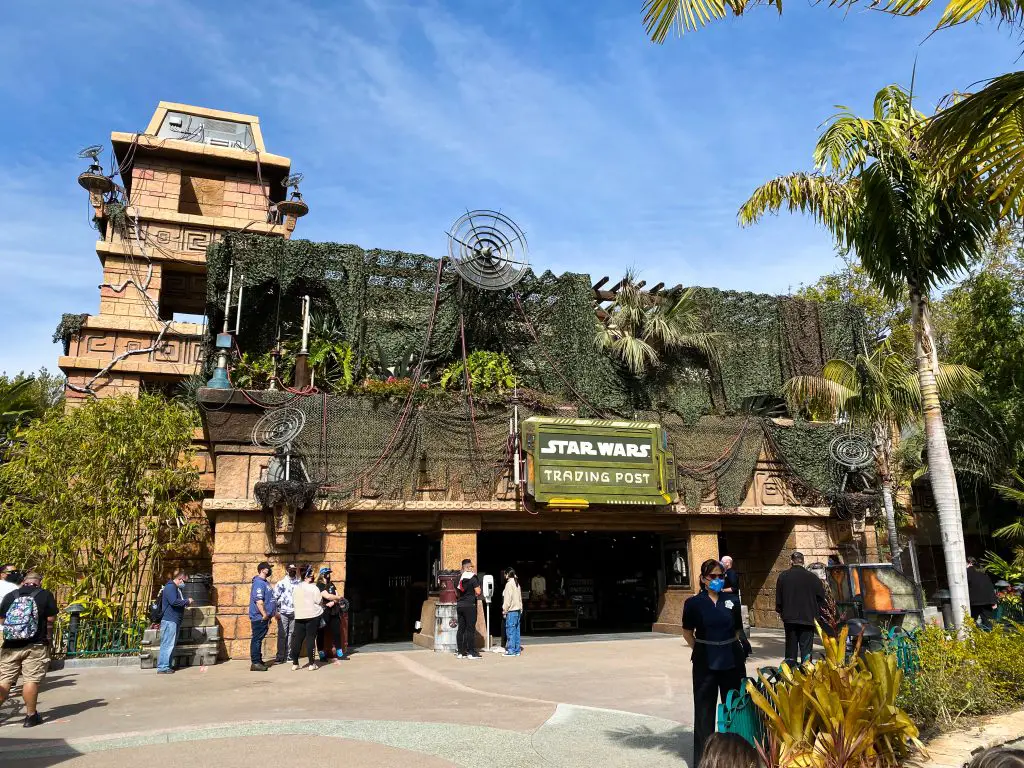 One of the best parts about the Star Wars Trading Post is the merchandise sold within. Star Wars: Galaxy's Edge, found within the Disneyland park, was designed to be an extension of the movie franchise, and therefore does not sell any merchandise from Star Wars films or television shows.
But because the Star Wars Trading Post is separate from the parks, you can find film and television merchandise, as well as merchandise that would normally be sold inside the parks. Located down by the Disneyland Hotel entrance, and surrounded by other fun shops and eateries, it is definitely worth a visit.
"A Touch of Disney" Event
Beginning March 18th, Disney will bring ticketed guests entry to the park, familiar sounds, and flavors that people have been missing during the pandemic.
The ticketed event will be held in select outdoor areas of Disney California Adventure Park, Thursdays through Mondays from 12:00 PM to 8:00 PM.
Tickets for the experience went on sale March 4th, and must be purchased in advance and online for a specific date (subject to availability).
Guests that purchase tickets will receive:
Parking at the Mickey & Friends Parking Structure beginning at 11:30 AM
A $25 dining card that will be redeemable for food and non-alcoholic beverages at select dining locations
Unlimited digital downloads of Disney PhotoPass photos captured the day of the experience.
Tickets will no be available for purchase at the Main Entrance Ticket Booth, but tickets will be released on a rolling basis until the experience ends.
Overall Experience Review
Some have said that visiting the Disney Parks or Shopping Locations during Covid is not worth it because of the restrictions put in place.
Because Buena Vista Street and Hollywood Land were open for a brief time to the public, guests got a brief taste of what it is going to be like once the parks reopen. The restrictions they have put in place make guests feel safe, without taking away too much of the magic.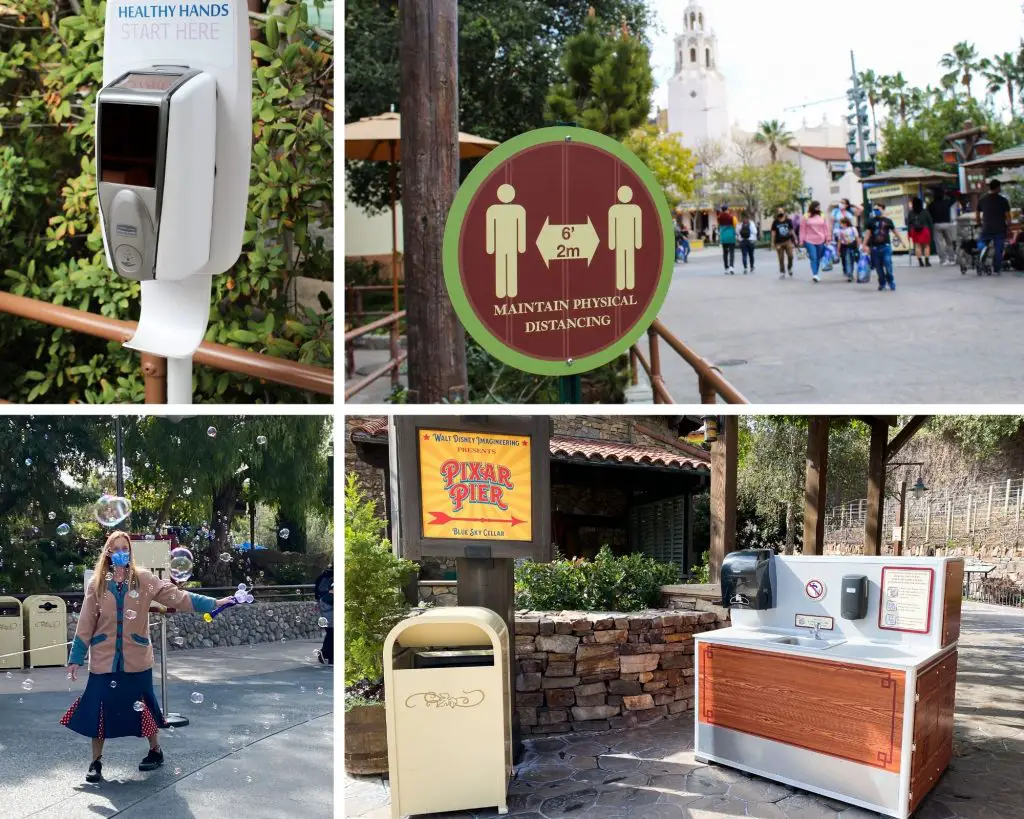 My family felt completely safe visiting the Disney property because of those restrictions. Everyone is required to wear a mask, there are hand washing and hand sanitizing stations set up along Downtown Disney, and 6-foot social distancing is encouraged by markers placed on the ground and cast member reminders.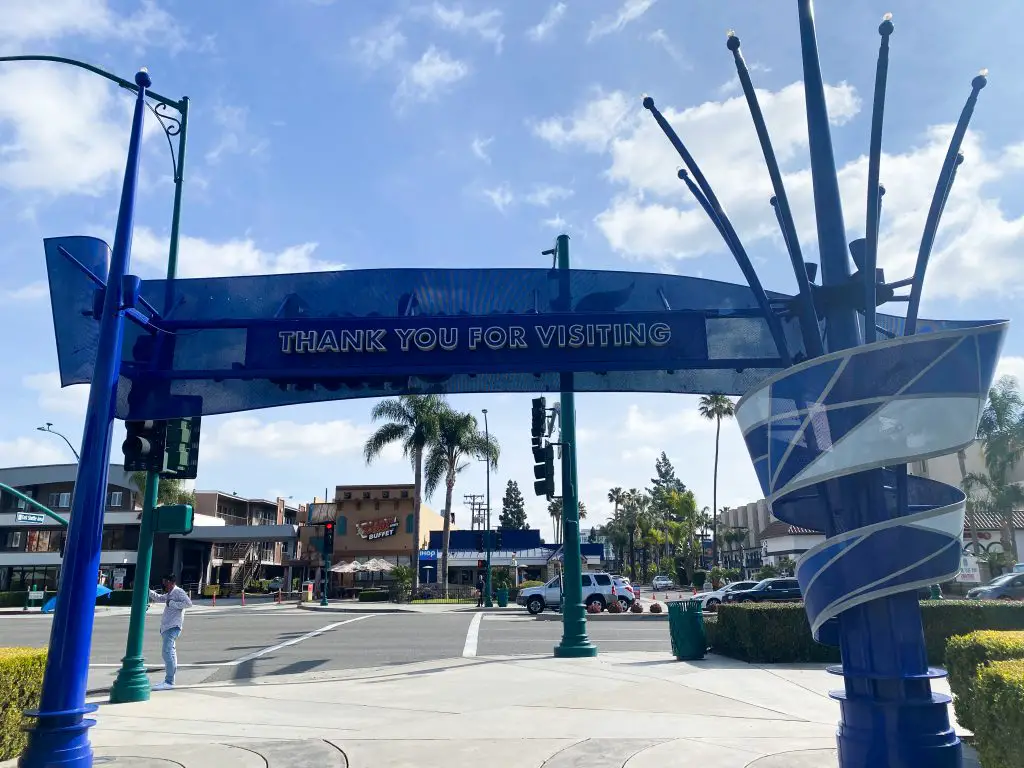 Disney is updating their merchandise regularly and the visit allowed us to take a break from the stress of the world.
If you are looking for that little bit of magic through sights, tastes, smells, and the familiar Disney ambiance, I would definitely suggest paying Downtown Disney a visit.