How Much Are Souvenirs At Disneyland?
If you're heading to Disneyland, how much should you expect to spend on souvenirs? I did some research so I could give you an idea of what to expect. Keep reading for all the details!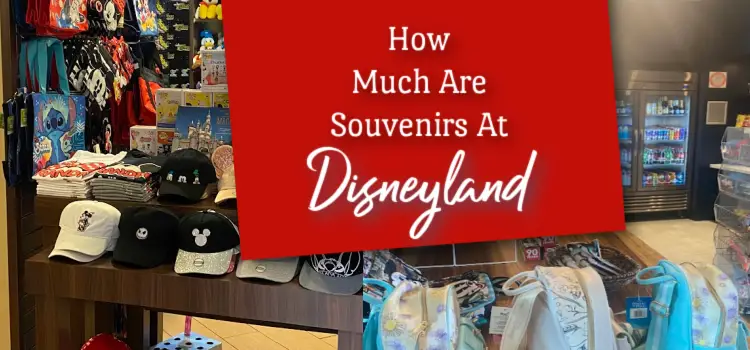 If you're planning a trip to Disneyland, you'll want to be sure to budget for souvenirs!
While the prices vary depending on what you buy, there are some general guidelines to follow.
In this blog post, we'll give you an overview of how much things cost at the park and offer a few tips on how to save money on souvenirs. Let's get started!
Book your next magical family adventure through our friends at Get Away Today! They are truly the Disney experts and can make planning your trip a breeze for both Disneyland and Disney World. You can browse their website or call 1-855-GET-AWAY. Make sure you tell them Magical Family Travel Guide sent you or use the code MFTG for $10 off a Southern California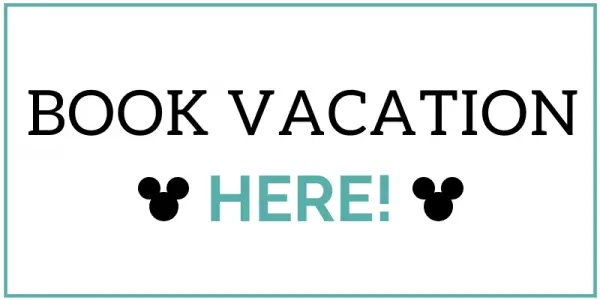 Why are souvenirs important?
If you're like me, you love collecting souvenirs when you go on vacation.
It's a way to remember the trip and share your experience with others. Bringing home souvenirs is a great way to show loved ones you care about them and were thinking about them while you were away.
While some souvenirs won't last forever- there are some really good ones that will stand the test of time and won't ever go out of style.
The Best Timeless souvenirs at Disneyland and Disney World:
Trading pins
Snow globes
Metal spoons
Silhouettes on Main Street
Disneyland Name Paintings
Disney Character Autographs
Photo Passes
Ornaments
T-Shirts
How to save money on souvenirs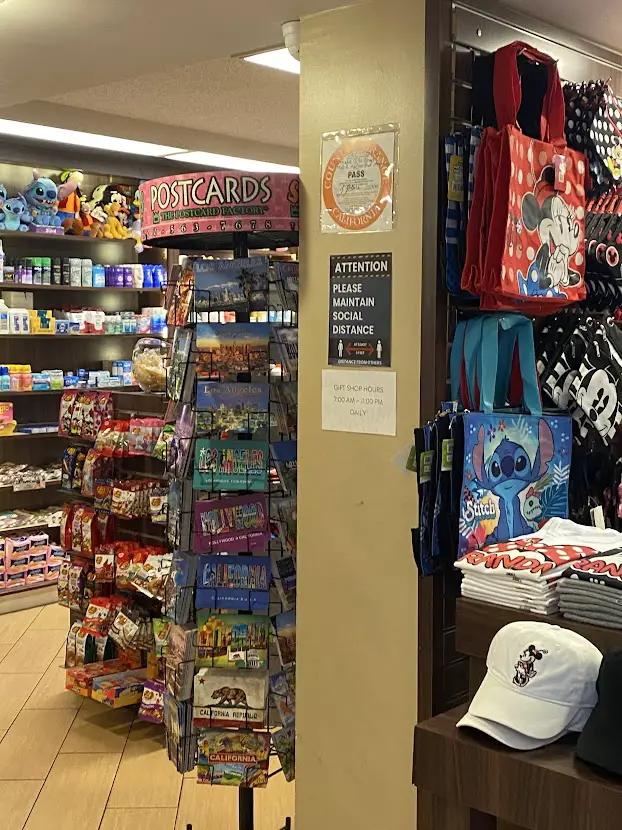 Overall, the cost of souvenirs at Disneyland is expensive.
However, there are some ways to save money on souvenirs.
For example, you can buy souvenirs before you go to Disneyland. A quick glance on Amazon will yield hundreds of Disney inspired gifts that are most likely going to be cheaper online than in the parks.
They have several of the items you might find at Disneyland or in California in general.
You can wait until the end of your trip to purchase souvenirs. That way you know how much money you have left to spend and can purchase accordingly within in your budget.
Additionally, you can purchase less expensive items such as keychains and magnets instead of more costly items such as stuffed animals and clothing.
Overall, it seems that the best way to buy souvenirs at Disneyland is online before your trip. You can avoid long lines and get a head start on picking out the perfect gifts for your loved ones.
Buying souvenirs at Disneyland or Disney World
While you can and should buy some of your Disney gear online beforehand- there is something to be said for buying a souvenir inside the Happies Place on Earth, right?
There is something magical about going into any of their stores and browsing the aisles as you are experiencing the moment right then and there.
Souvenirs can vary in prices of just a couple dollars (for stickers, postcards or magnets) to hundreds of dollars. There really is something for everyone and every budget!
Budget Friendly Souvenirs at Disneyland
Autograph books (we suggest buying beforehand online)
Pressed Pennies (this might be the cheapest souvenirs, at just $0.51 each)
Magnets (can be found for about $10 or less and who doesn't love or need a magnet?)
Stickers (can be found for a couple dollars but are also handed out by Disneyland characters throughout the park for free!)
Balloons (we suggest budgeting $12-$15 depending on which kind you want from balloon animals to light up!)
Pins (pins usually cost around $10 each)
Popular Souvenirs under $50 at Disneyland
Minnie or Mickey Ears at the park will cost up to $30
T-shirts- we suggest budgeting around $20 per shirt if purchasing in the parks.
Mugs- mugs are a favorite collectors item and typically cost around $20
Bubble Wands- a child's favorite! This is one item your kids really will love and are totally worth the price in my opinion! They run about $27
Light Up Toys- these can be found primarily at night when the parade starts and cost up to $20
Christmas Ornaments are high quality and make a perfect souvenir. Plan on spending at least$20-$30 on an ornament
Popular Souvenirs $50 and up
Princess dress- if your little darling is obsessed with princesses than she might want a dress and they will run you about $70 or more
Pandora Charms are sold throughout the park in their Pandora stores and usually start around $70 each
Alex and Ani is also a high end jewelry store you will find at the parks. Plan on spending at least $100
Sweat Shirts are a great item and will run you at least $70 or more
How to budget for souvenirs at Disneyland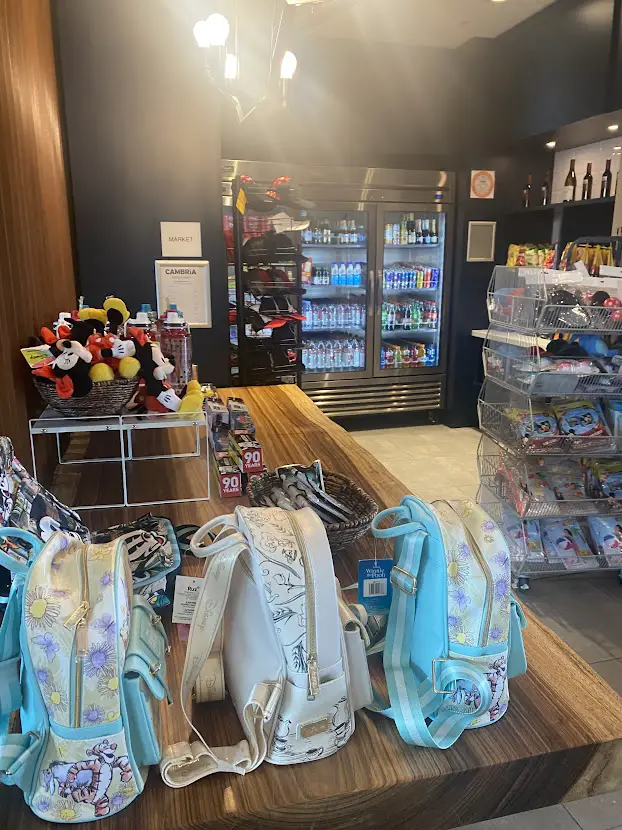 The best way to budget would be to decide ahead of time what your MUST HAVE souvenirs are.
Then add a cushion of $20-50 more "just in case" and stick to your budget!
You don't have to do go crazy on souvenirs. Most of the time you will be perfectly fine with just a couple take away items or experiences that will leave you feeling satisified.
Decide how much you want to spend and go backward in choosing items and you should be just fine.
Of course, your Disneyland souvenir doesn't have to break the bank. If you're on a budget or are looking for something more unique, there are plenty of options available to you. Whatever you choose, make sure to take advantage of all the memories that come along with it!