Galaxy's Edge Planning Tips for the Best Visit to Black Spire
For those of you looking forward to visiting Galaxy's Edge on your next Disney vacation, here are some quick Galaxy's Edge planning tips to get you ready.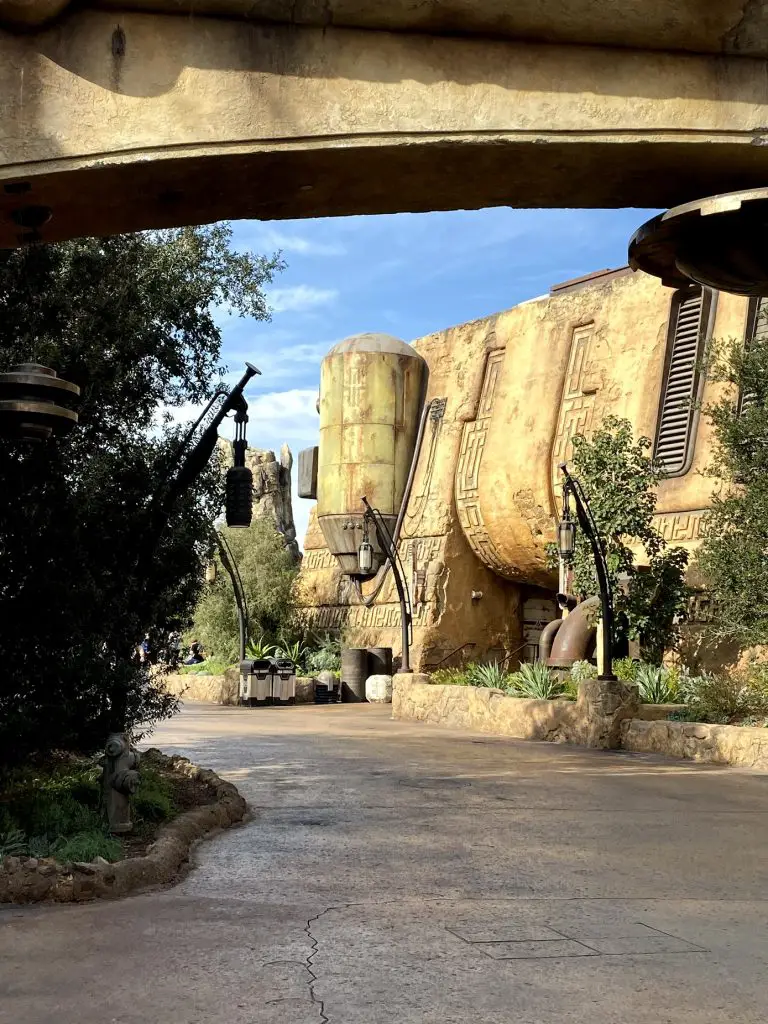 Great news about Star Wars Galaxy's Edge! The new Star Wars themed land at Disneyland is lifting their reservations only restriction on June 24! If you are planning to visit before then, you will have only four hours to take it all in; but after the reservation period ends, you will be free to spend a full day on Batuu. For those of you looking forward to visiting Galaxy's Edge, here are some quick Galaxy's Edge planning tips to prepare.
Book your next magical family adventure through our friends at Get Away Today! They are truly the Disney experts and can make planning your trip a breeze for both Disneyland and Disney World. You can browse their website or call 1-855-GET-AWAY. Make sure you tell them Magical Family Travel Guide sent you or use the code MFTG for $10 off a Southern California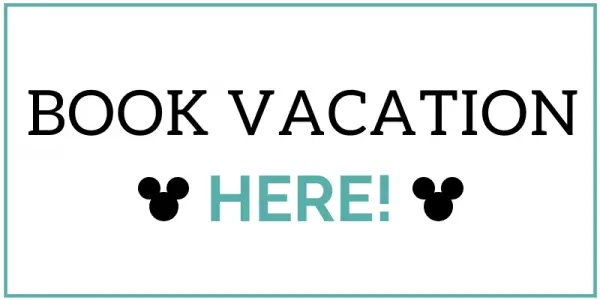 Check the Costume Policy
The first thing you should do in your Galaxy's Edge planning is consider what you pack. If you are a serious Star Wars fan, you may have to show some restraint in what you wear in the theme park. While costumes are definitely not permitted, there are some exceptions. View the Disneyland Dress Code guidelines or the Walt Disney World costume guidelines to ensure you don't get turned away at the gate.
Download Disney Play
The experience in Galaxy's Edge is meant to be immersive in a way that surpasses just the environment. The stage is set for conflict and guests are invited to take their place in the story. The way you do this is by creating a character profile for yourself on the Disney Play app. After you set up your permissions, you will be able to use your device to interact with the park's story. You'll contribute as Resistance, First Order, or as a scoundrel.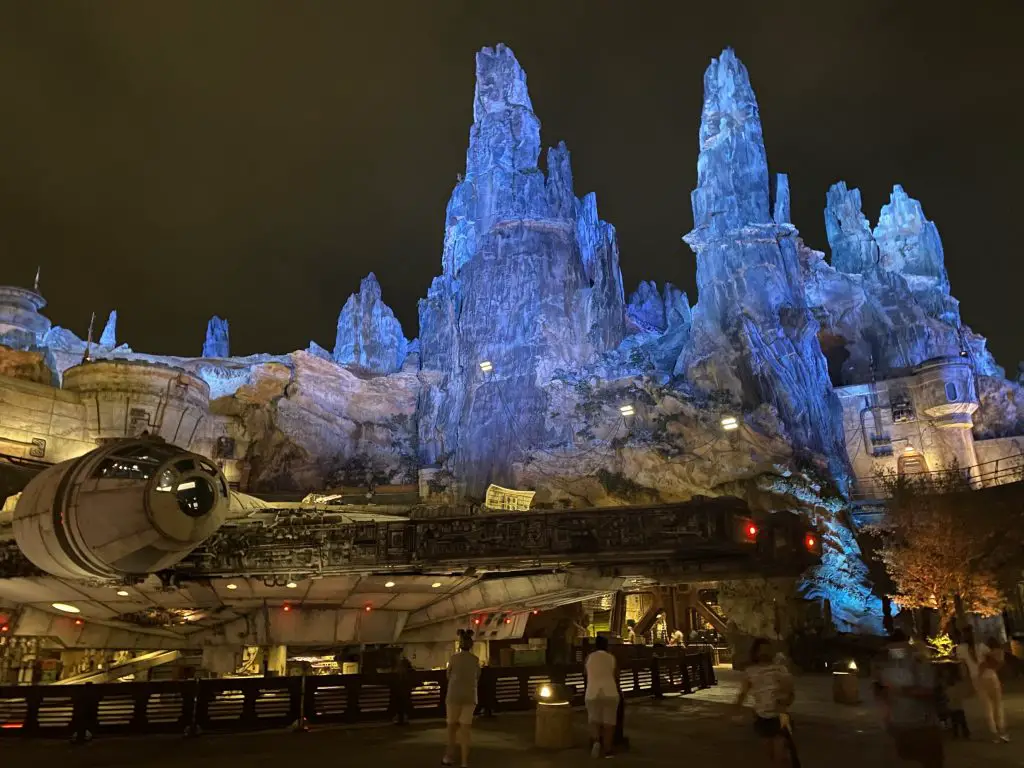 Pick a Time of Day
Time of day is important in your Galaxy's Edge planning. Even after the reservation window is lifted, there are different types of experiences to consider.The food and drinks available at Black Spire Outpost change throughout the day. Your Galaxy's Edge planning should account for the type of dining experience you want and whether or not you want to build your own lightsaber. Supplies run short, so don't put that experience off. Another neat feature of Galaxy's Edge is that there is Both a daytime and night time version of Millennium Falcon Smugglers Run.
Budget for Souvenirs and Experiences
The land is essentially a marketplace. The whole place is filled with shops. Two of them include immersive experiences that have a hefty price tag; but even if you don't want to build a lightsaber, or droids, you will come across some tempting high end merchandise. Prepare yourself ahead of time and budget for the extra expense.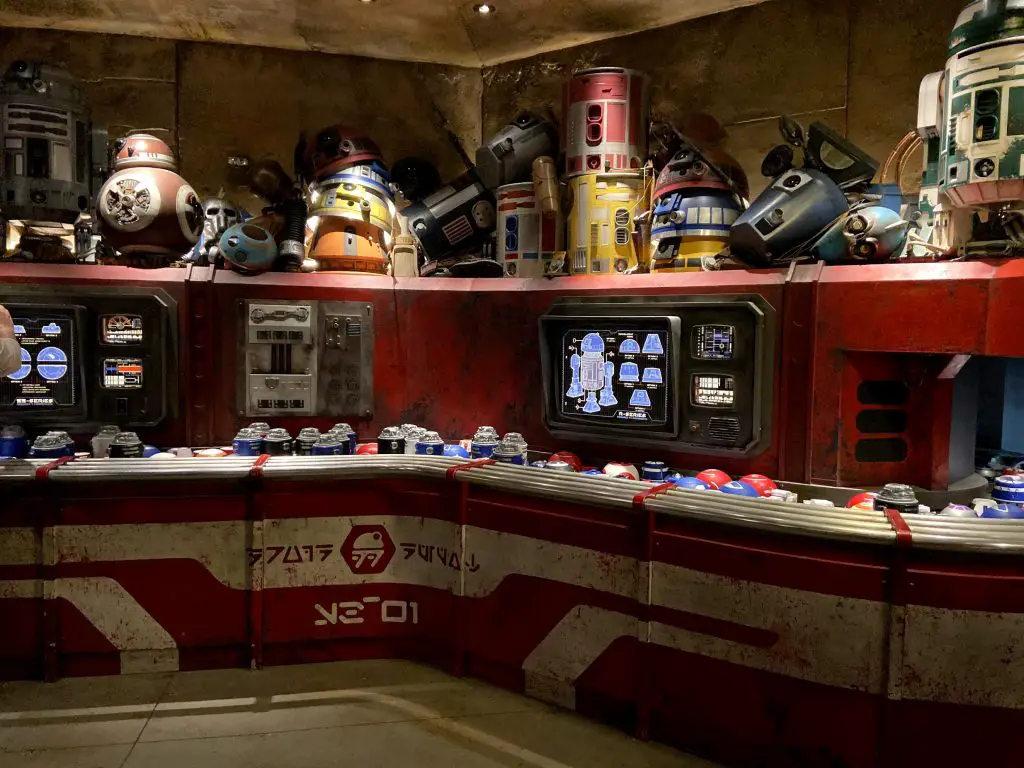 Pick a Starting Point
There are multiple entrances to Galaxy's Edge that can have an impact on your initial impression of the land. One side is Resistance themed and the other side is First Order themed. Depending on the side you choose on your character profile, I recommend consulting's your map to start out on the end that best fits your chosen side before venturing further into the world of Batuu.
Plan Your Time
Finally, I recommend that you plan your time prior to visiting Galaxy's Edge so that you prioritize the experiences you definitely want to have. Allow for some exploration and participation in the interactive games to ensure that you get the full intended experience.