Disney Genie+ at Disneyland and Disney World: Everything You Need to Know
If you are wondering what is Disney Gneie+ and is it worth it for my upcoming Disney vacation – you are in the right place! In this article, we share our experience at both Disneyland and Disney World, tips for using this service, and it's worth it!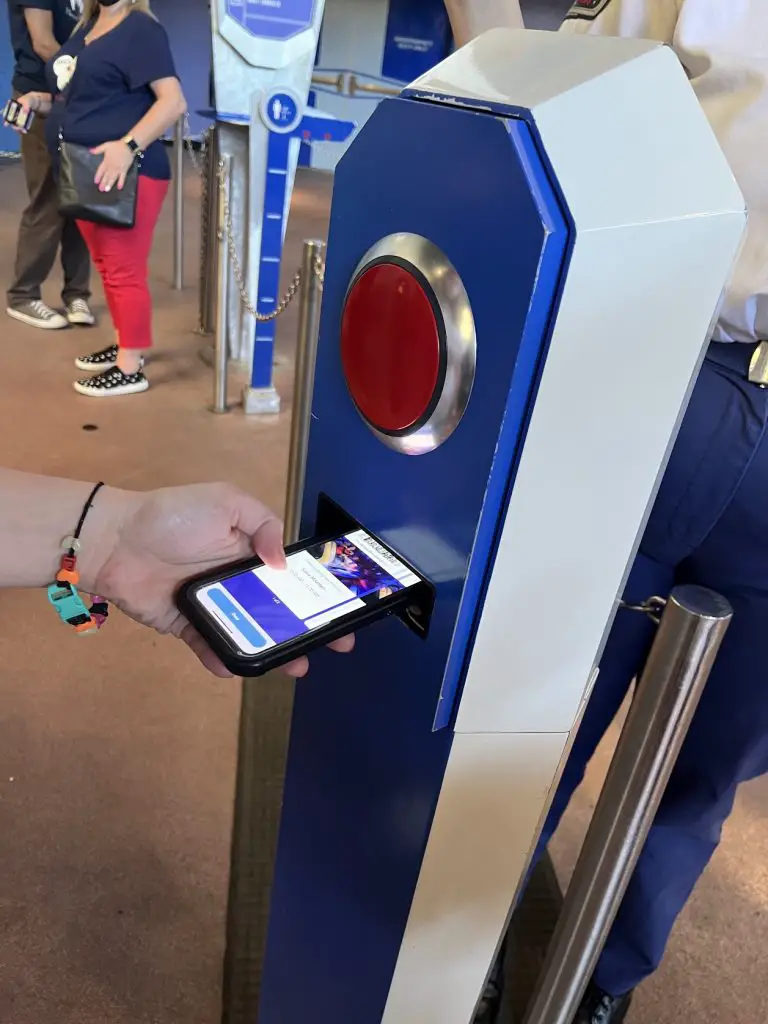 If you're like me, then you love everything about Disney but the thought of waiting in line for hours on end really puts a damper on things. 
It's no secret that one of the biggest downsides to visiting Disney is having to wait in long lines for your favorite rides and attractions. With the discontinuation of FastPass services over the past few years, many of us have been anxiously awaiting its replacement.
The new Disney Genie Plus service is just that! This new service allows guests to obtain their new fast pass without having to physically go to the location of the ride. Plus, there are so many other great benefits that come with this service!
The question everyone is asking the most is if the Disney Genie Plus service is worth the cost so here is my personal option and everything you need to know. We've used it in both Disneyland and Disney World, so hopefully, our experience will be helpful!
Book your next magical family adventure through our friends at Get Away Today! They are truly the Disney experts and can make planning your trip a breeze for both Disneyland and Disney World. You can browse their website or call 1-855-GET-AWAY. Make sure you tell them Magical Family Travel Guide sent you or use the code MFTG for $10 off a Southern California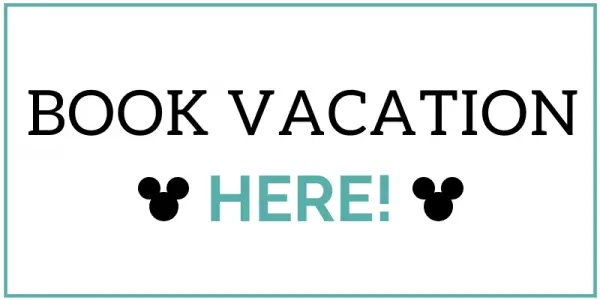 You might want to get Disney Genie+ If…
😊 Disney Genie + is great for…People who are taking advantage of park hopping
😊 Busy days at the park
😊 Families who enjoy the rides available the Disney Genie+ (keep reading to find out what those are
😊 Families who don't want to wait in long lines (especially those using the Rider Switch).
😊 You only have a couple days in the park (or even just one)
You might want to skip it if…
😞 The park isn't busy
😞 You don't mind waiting in lines
😞 If you just want to spend extra money on skipping the lines for more premium rides (this can work well on low crowd days where many of the other rides have shorter wait times).
😞 Your favorite rides aren't included
😞 You have lots of days in the park and don't have to rush
What is Disney Genie Plus?
The Disney Genie Plus service is a great way for guests to get their new fast pass while saving time and energy. This service allows guests to obtain a new fast pass by using the Disneyland app, from anywhere on property! You can use this amazing feature from your hotel room, while waiting in line for another ride, or even while you're eating.s
How Much does Disney Genie Plus Cost?
Disney Genie+ costs $20 per day, per person. This can add a significant cost to a trip cost for those who have large parties.
You also need to keep in mind that in addition to this cost, there are individual lightning lane rides. I've seen these range in price from $7 up to $20. This can also add a substantial cost to your trip, especially if you are booking for multiple people.
For instance, on our recent Disney trip, we paid for four members of our party to go on Radiator Springs. It was $7 – so $28. The line was over 120 minutes long, so it felt worth it.
However, for everyone to go on The Rise of the Resistance ride, it would have been over $100, which is a lot more! Instead, we did some strategic planning to get a shorter wait time for that ride (maybe I'll share that another time).
You can purchase it when you buy your tickets or when you get to the park. When we went to Disneyland, we added it directly to our vacation package that we booked through Get Away Today, which was convenient.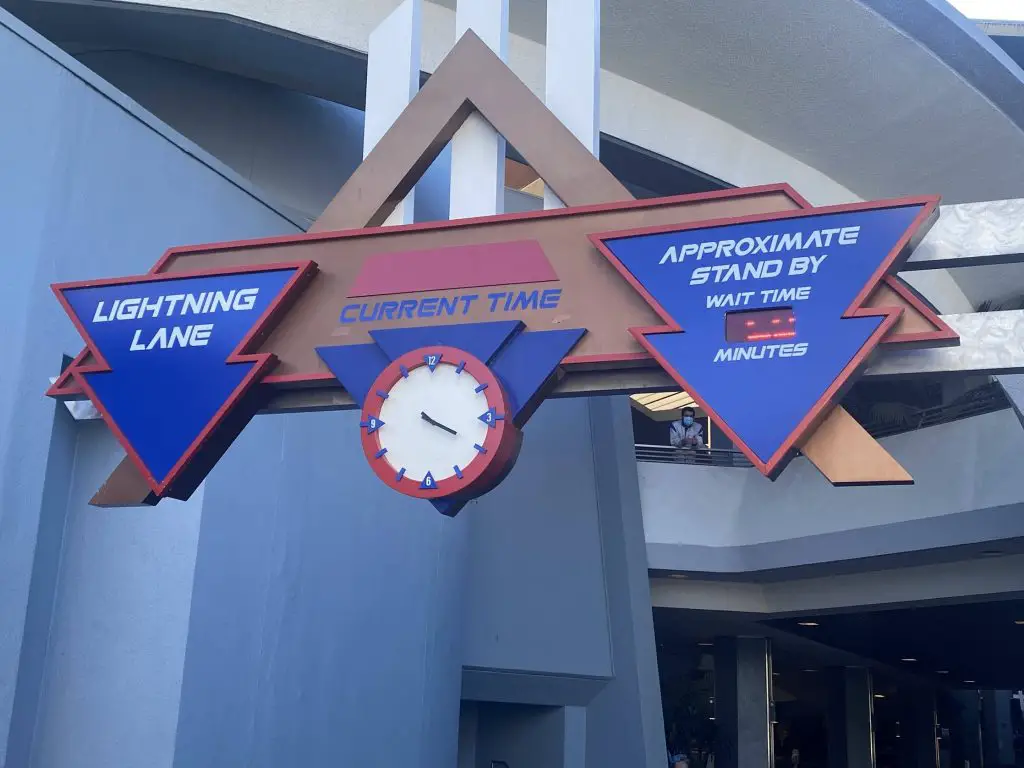 How is Genie+ different from the MaxPass?
There are a few differences:
MaxPass cost $20 per day, per person, while Genie+ is $15 (plus tax)
You can only get one attraction per day with Genie+
MaxPass had 22 rides on it, while Genie+ has under 20
While MaxPass included premium rides, such as Radiator Springs Riders, Genie+ requires you may extra for some of those top ticket rides.
In addition to there no longer being a MaxPass, Disneyland has also done away with the paper FastPass system, which was free to anyone who wanted to use it. Now, if you want to skip the lines, you'll have to pay.
How is Genie+ different from the FastPass+ System?
I will admit that I never went to Disney World when they had a FastPass+ system in place, but from what I understand, here are the differences:
FastPass+ was just included with your Disney reservation, and it wasn't an additional fee
You can't book ride reservations ahead of time like you could with the FastPass+ system (which has it's pros and cons – but definitely benefits those who book last minute trips)
Genie+ offers more flexibility – you don't have to plan your trip months in advance, and it does give you more options for riding.
There is no limit to the number of Lightning Lane passes you can redeem during your trip (one per ride). With FastPass+, each guest was limited to just three selections per day.
How Do I Sign Up for Disney Genie Plus?
If you are interested in signing up for Disney's Genie Plus service, it's pretty simple:
When you book your tickets, you can add it directly to your tickets, and it will be available in the app
If you wait until your trip….

All you have to do is download the Disneyland app
Login with your account information
Click on the Genie Plus feature and enter your credit card information
Is there a difference between Disneyland and Disney World's service?
They mostly work the same, but for some reason, I felt like Disney World's just worked better.
One of the biggest differences is when you can book your rides:
At Disney World, you can book your first ride at 7 AM. While it requires an early wake up time, if you don't make it to the park as soon as it opens, you have an opportunity to get a good start to your Disney Genie+ Day
At Disneyland, you can't book your first ride until you have checked into the park (and everyone in your party who wants to ride together have to check in). You can go off site and book rides after the initial check-in, but you can't book the first one until you are physically in the park.
The other big difference is that at Disney World, they include non-ride attractions in the LIghtning Pass options. At Disneyland, it just includes rides.
What are the Lightning Lane Rides?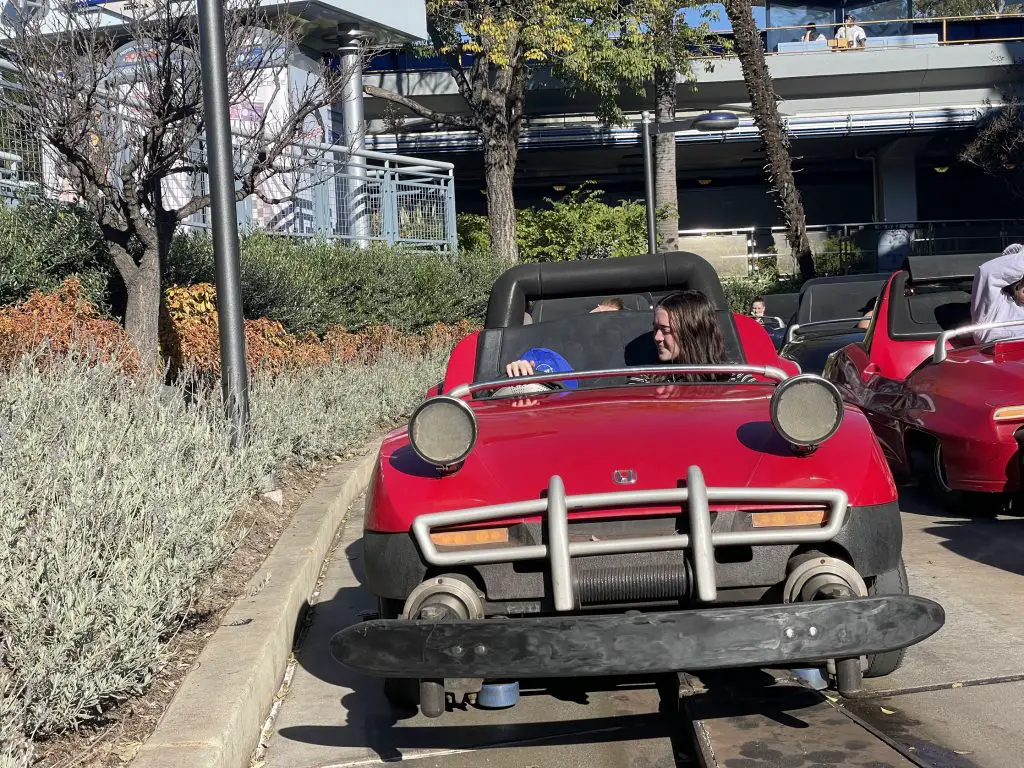 Here is a list of all the different rides available through Disney Genie+. If I put at *, that means you have to pay extra in order to ride it.
Disney World Lightning Lane Rides
Hollywood Studios
*Mickey & Minnie's Runaway Railway
*Star Wars: Rise of the Resistance
Alien Swirling Saucers
Beauty and the Beast Live on Stage
Disney Junior Play & Dance!
For the First Time in Forever: A Frozen Sing-Along Celebration
Indiana Jones Epic Stunt Spectacular
Millennium Falcon: Smugglers Run
Muppet*Vision 3D
Rock 'n' Roller Coaster Starring Aerosmith
See Olaf at Celebrity Spotlight
Slinky Dog Dash
Star Tours – The Adventures Continue
The Twilight Zone Tower of Terror
Toy Story Mania!
Magic Kingdom
*Seven Dwarfs Mine Train
*Space Mountain
Big Thunder Mountain Railroad
Buzz Lightyear's Space Ranger Spin
Dumbo the Flying Elephant
Haunted Mansion
"it's a small world"
Jungle Cruise
Mad Tea Party
Mickey's PhilharMagic
Monsters Inc. Laugh Floor
Peter Pan's Flight
Pirates of the Caribbean
See Mickey at Town Square Theater
See Princess Tiana and a Visiting Princess at Princess Fairytale Hall
See Cinderella and a Visiting Princess at Princess Fairytale Hall
Splash Mountain
The Barnstormer
The Magic Carpets of Aladdin
The Many Adventures of Winnie the Pooh
Tomorrowland Speedway
Under the Sea ~ Journey of The Little Mermaid
Epcot
*Frozen Ever After
*Remy's Ratatouille Adventure
Disney and Pixar Short Film Festival
Journey into Imagination with Figment
Living with the Land
Mission: SPACE – Green
Mission: SPACE – Orange
Soarin' Around the World
Spaceship Earth
Test Track
The Seas with Nemo & Friends
Turtle Talk with Crush
Animal Kingdom
Avatar Flight of Passage
Celebration of the Festival of the Lion King
DINOSAUR
Feathered Friends in Flight!
It's Tough to Be a Bug!
Kali River Rapids
Kilimanjaro Safaris
Naʻvi River Journey
The Animation Experience at Conservation Station
Disneyland Lightning Lane Rides
Disneyland
*Star Wars: Rise of the Resistance (this was $20 per person each day we were there)
Autopia
California Adventure
*Radiator Springs Races (this was $7 per person when we were there)
*WEB SLINGERS: A Spiderman Adventure (this was $7 per person. We waited in line two times for it because the wait wasn't very long, and we could all wait in it together since our toddler could ride it. SUPER fun ride).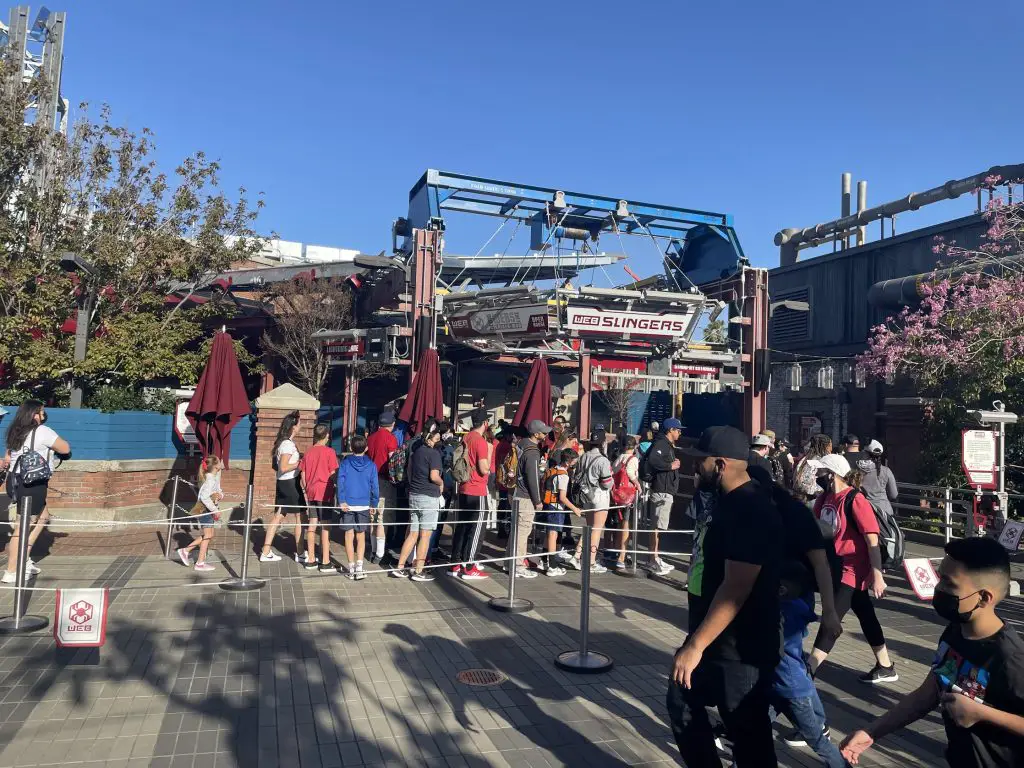 What are the pros of Disney Genie Plus?
There are a lot of great benefits to using Disney Genie+:
It is great for anyone who wants to enjoy more time on rides without having to waste time waiting in line.
You can use this amazing feature from your hotel room (if you've already checked in for the day) while waiting in line for another ride, or even while you're eating.
It is great for park hopping – you can check availabilty for other parks and book rides for later in the day, even if you aren't physically in the park
It includes some fun features, such as audio experiences and filters for photos to entertain you while you are in the line
What are the cons of Disney Genie Plus?
While Disney Genie Plus does have many great benefits, there are also some cons that you need to be aware of.
The first thing you should know about is that while using this service, your phone needs to be on and in range of the Disneyland app at all times. If your phone dies and you can't charge it, you won't be able to get on the rides (it's always helpful to have more than one member of your party logged in with access to all the tickes!)
You can only use one Lightning Lane passes at a time (with the exception of the Individual Lightning lane passes)
You can only get one Lightning Lane pass per ride
It can be a little tricky to figure out the best strategy for getting the Lightning Pass you want.

This is the strategy we used

, but I felt like it worked best at Disney World.
Because SO many people are opting in to purchase the Lightning Lane
Sometimes, the more popular rides "sell out" of passes quickly, you might miss out on a favorite ride. Or, they might have wait times pushed out to later in the day pretty quickly, so you have to wait to take advantage of your passes until later in the day.
How do I maximize my time with Disney Genie Plus?
The first thing that you should know about this new service is that it isn't intended to be used for every attraction.
It's designed to help you get on some of the more popular rides more quickly, so you can have more time for other activities that may not have as long of wait times.
You can still use the old standby system of going to the attraction and waiting in line. We did this for quite a few rides.
I discuss my main strategy in this post, but I think the best overall strategy is:
Get to the park early and book the most popular lightning lane rides
Try and get in line for the Lightning Lane rides that cost money so you can avoid that cost. We did find that these rides seemed to open around 9 AM, so it might be worth hanging around those areas so you can jump in line as soon as they open.
Since ride wait times are lower in the morning, try and take advantage of those rides that aren't on the Disney Genie+ (or rides that are but you know you want to ride more than once).
I debated whether or not we should buy the Disney Genie+ until we got to the parks to see how busy they were. In the end, I was glad we had it for all three days, especially when we did park hopping. Had I waited until partway through the day, we wouldn't have gotten nearly as much value.
Can You use Disney Genie+ with Rider Switch?  
Yes, you can! Each person who wants to ride the ride DOES need to have a valid Lightning Lane pass, but you just have to let them know that you wanted to take advantage of the Rider Switch option.
At Disney world when we went, they would let you bring one person along with you on the Rider Switch.
At Disneyland, they let you have up to three people scanned to come back later (so two in addition to the person sitting behind).
They just can three tickets, so it doesn't have to be anyone specific. For instance
What happens if a ride breaks down?
If a ride closes down that you have a Lightning Lane Pass for, it turns into a magical pass that allows you to go to the front of the line for one of many rides – quite a few of which aren't even a Lightning Lane option.
For instance, Forrest had a lightning lane pass for Big Thunder Mountain Railroad, and it closed down. Since it was later at night, it just didn't open back up. But he got a pass and took the boys to the front of the line for the Alice in Wonderland ride, which was a fun end to the trip.
Can you cancel a Lightning Lane pass?
Yep! You can cancel a Lightning Lane pass so long as it hasn't expired.
Can You use Disney Genie+ if you have a toddler that does not need a fastpass?
Yes! Because our son is two, we didn't have to buy a Disney ticket for him. However, if it was a ride that he was tall enough for, he was able to go on with the rest of us.
Do I have to use Disney Genie+?
You do not! This is a 100% optional feature.
How are the Lightning Lane Lines?
Honestly, some of them were really short and some of them were really long. I also found that many of the attendants weren't even paying attention when you scanned in. I suspect some people took advantage of this and went into the ride without a pass (just at Disneyland. When we went to Disney World, they had two checkpoints for your pass).
How does Disney Genie+ Work with Park Hopping?
One of the best parts of Disney Genie+ is that you can use it with Park Hopping.
The main thing to keep in mind that is you want to make sure you have enough time to get to and from each ride. When we used it on both days, we spent the first part of the day at Disneyland and the second half at California Adventure.
Is Disney Genie Plus Worth the cost?
The question everyone is asking the most is if the Disney Genie Plus service is worth the cost so here's my personal opinion
I definitely think it can be. We used it at both Disneyland and Disney World, and we found it worth it because:
Standby longs WERE pretty long for a lot of the rides
We were traveling with our younger children (including a toddler) – waiting in line can be a lot harder! Because we could use rider switch, it also made it so someone didn't have to wait off the ride and entertain our toddler by themselves for very long.
It was hot, and the less time. Ihad. tostand in line, the better.
I think if you have several days to spend at the park where you don't have to rush, then it might be worth it to not buy it until you get to the park.
If you don't mind standing in the lines for most of the rides but would like to skip the lines for the premium Lightning Lane rides, it might be worth it to skip the pass and just buy those few rides.
While there are certain parts of Disney Genie+ I would change, it does make for a more enjoyable trip. There is a good amount of flexibility with it, and it can make your trip run a little more smoothly.
What do you think about The Disney Genie+ option? I'd love to hear your experience in the comments!
More Disney Posts You Might Enjoy: