Easy Copycat Jack Jack Cookie Num Num Recipe
Wishing you could dive into a deep dish, Jack Jack Cookie Num Num from California Adventure? Well, wish no longer – we've got you covered with this copycat recipe!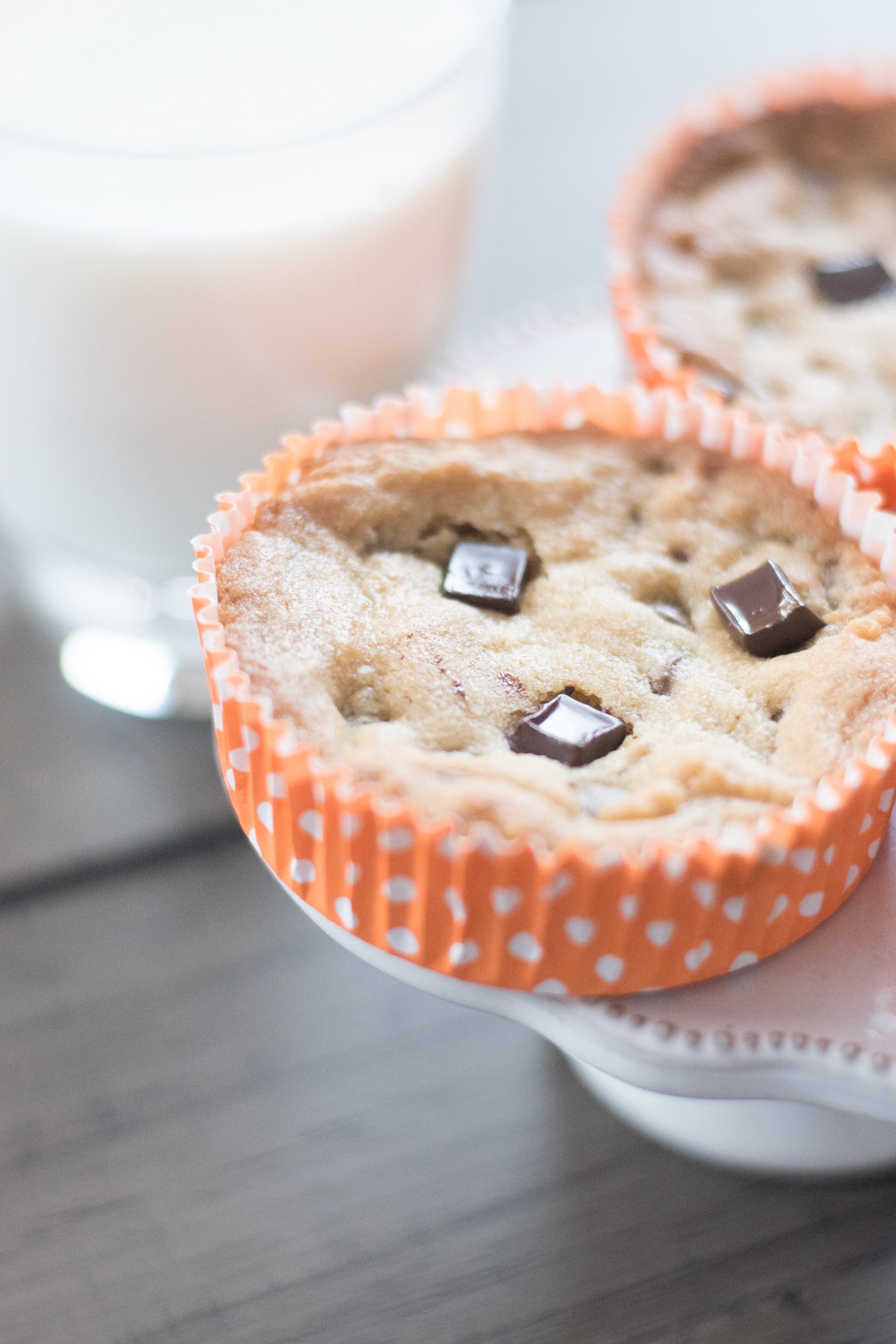 When Forrest and I went to Disneyland last November, there was one treat I KNEW I had to get.
The Jack Jack Num Num Cookie.
I had seen friends absolutely rave about it, and I couldn't believe I hadn't tried it yet.
We spent a day in California Adventure at the Festival of Holidays, and after eating all of that food, we decided to finish the night with the Jack Jack Num Num.
Not gonna lie – I was stuffed, and I wasn't sure it was something I REALLY wanted to eat…but I'm so glad I ignored that feeling.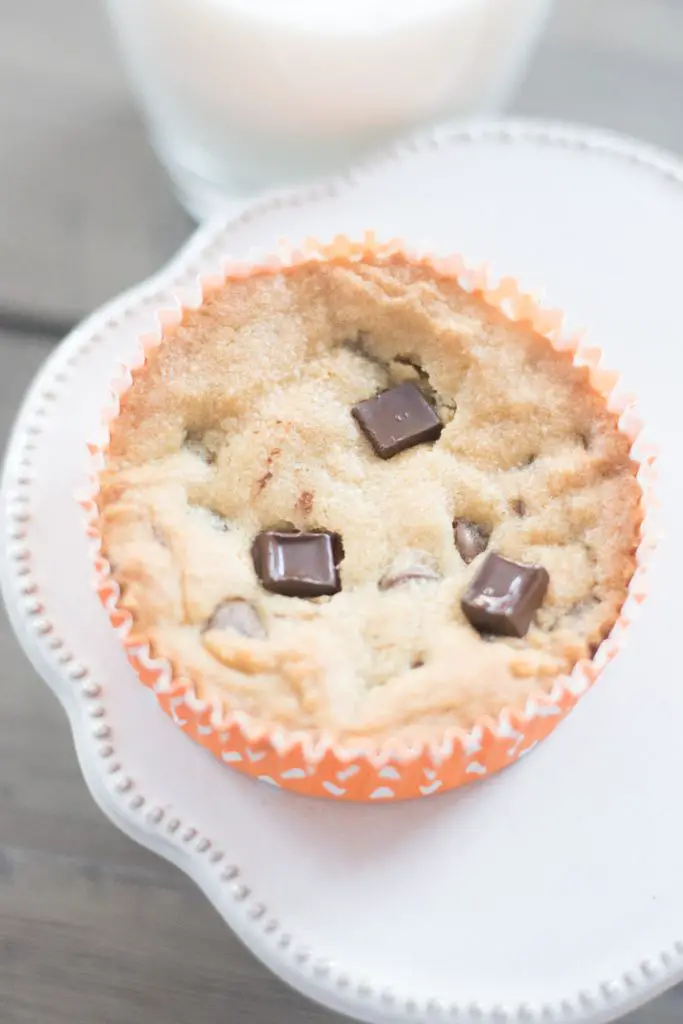 These are seriously my favorite treat at Disneyland. I have often been disappointed by Disneyland food in the past, but this was not one of those disappointments.
It was warm, and soft, and delicious…and I was so sad our tickets weren't park hopper passes, so I couldn't go back the next day to get more!
Since I know there are a lot of people missing out on Disneyland trips right now, I thought I would share a copycat version I came up with.
These aren't an *exact* replica – but they are pretty close. And we all loved them.
The key is *slightly* underbaking them and making sure you eat them WARM. If you have let them cool, pop them in the microwave to soften them up a little bit.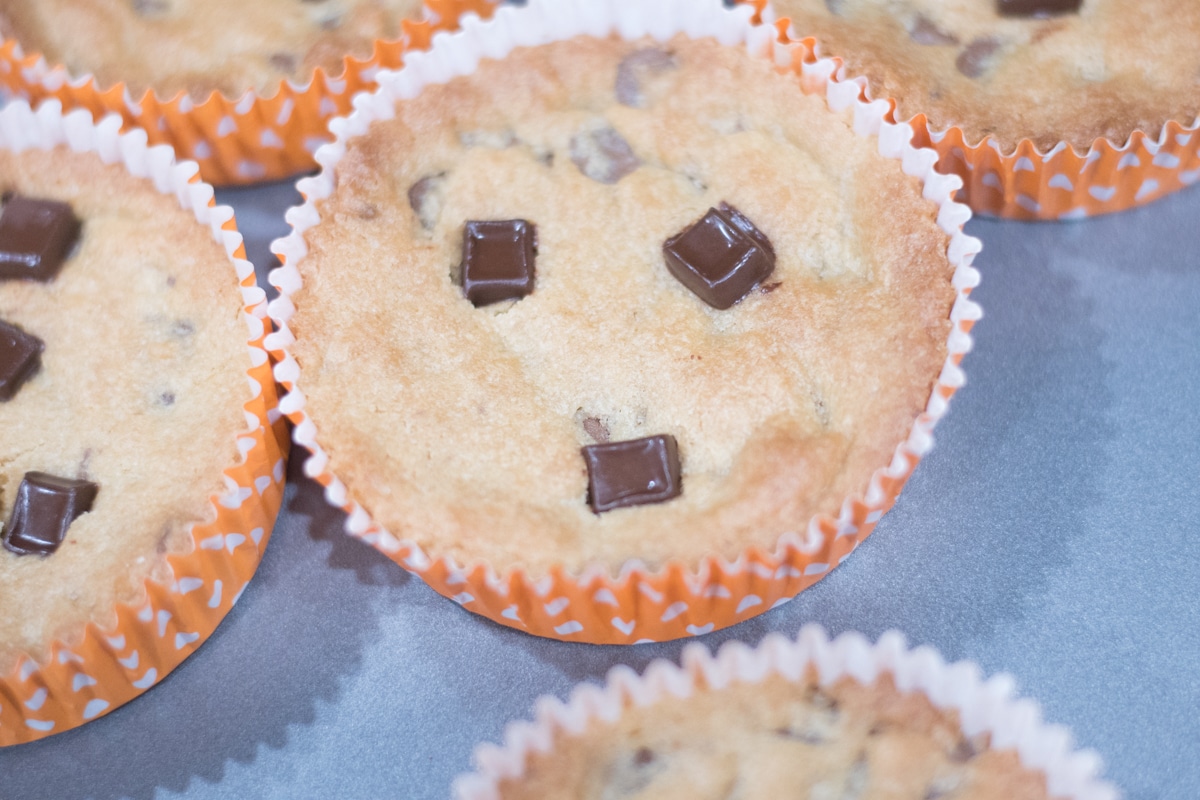 I know that this recipe won't solve all the Disneyland trip-woes, but I hope it can be something your family can enjoy.
Book your next magical family adventure through our friends at Get Away Today! They are truly the Disney experts and can make planning your trip a breeze for both Disneyland and Disney World. You can browse their website or call 1-855-GET-AWAY. Make sure you tell them Magical Family Travel Guide sent you or use the code MFTG for $10 off a Southern California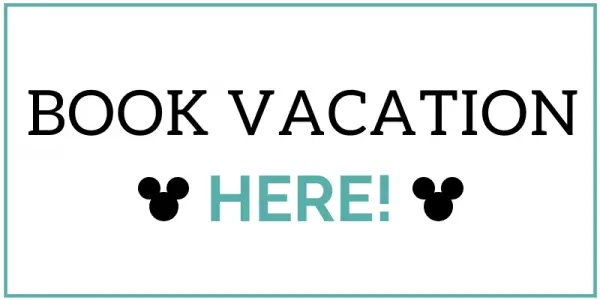 Deep Dish Cookies
Supplies:
I used these 3.5″ baking cups for these cookies. They were a little smaller than the actual cookies, but they worked pretty well. (here are some reusable options)
Mixing bowls
I prefer to use my stand mixer, but it's really up to you!
Ingredients:
1 cup salted butter, softened
3/4 cup brown sugar
3/4 cup white sugar
2 large eggs
1.5 tsp vanilla extract
2 1/2 cups flour
3/4 teaspoon baking soda
1 teaspoons salt
2 cups milk chocolate chips
1/2 cup chocolate chunks
Preheat oven to 375 degrees.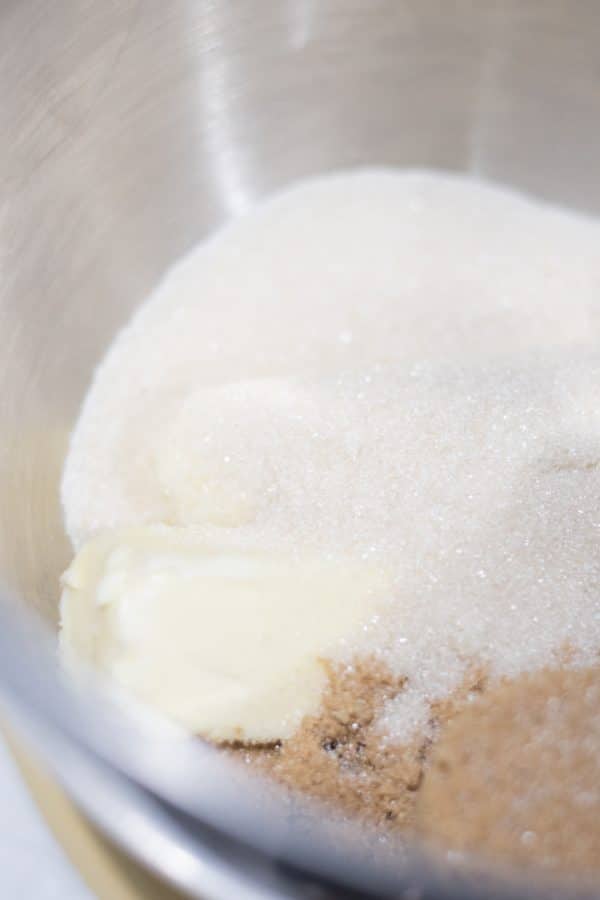 Cream softened butter, brown sugar, and white sugar together until combined.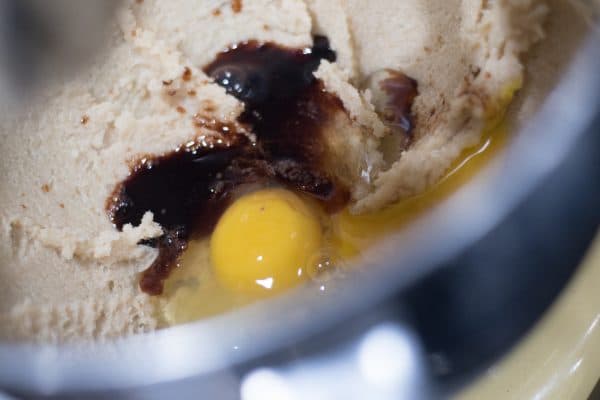 Add in the eggs and vanilla and mix well.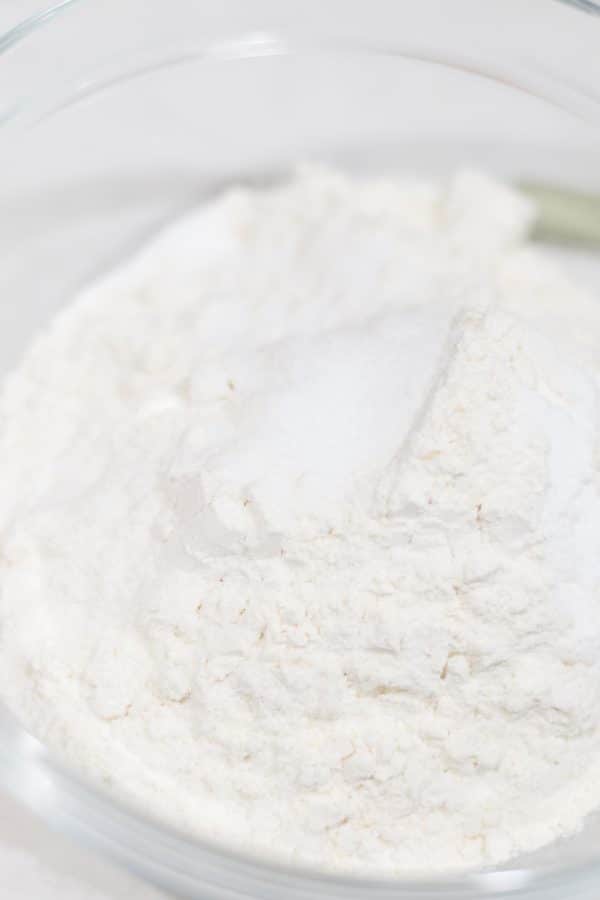 In a separate bowl, mix together flour, baking soda, and salt.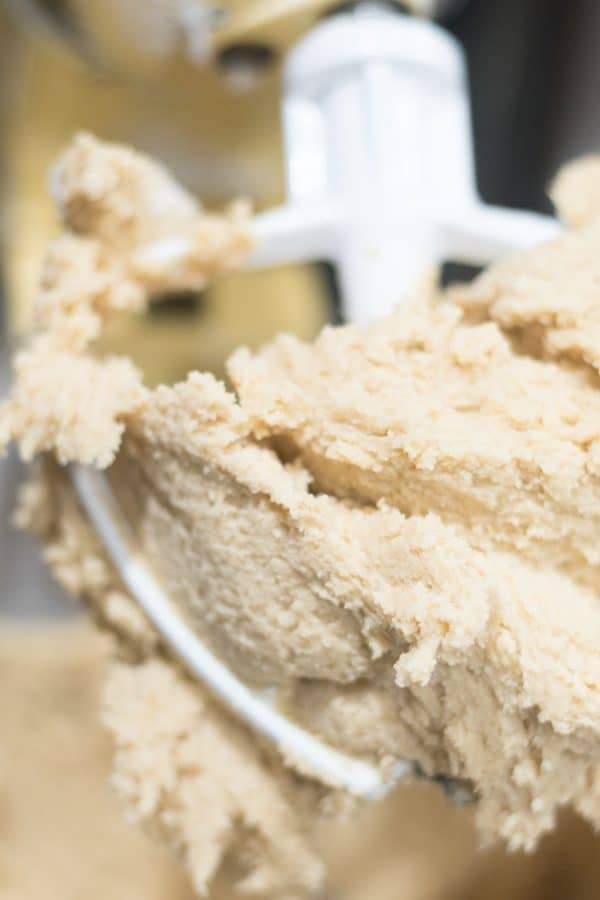 Mix the flour bowl into the sugar/butter mixture until a dough forms.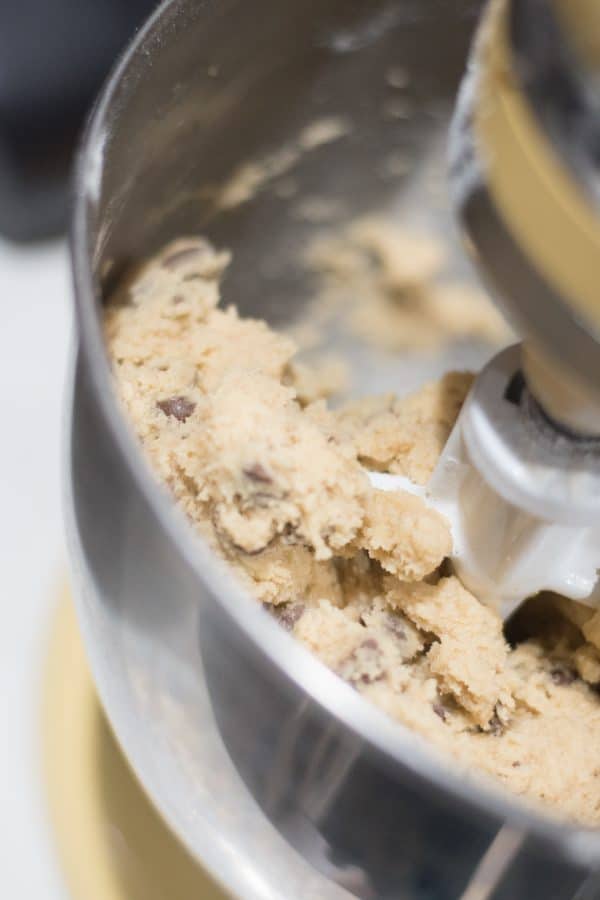 Fold in chocolate chips.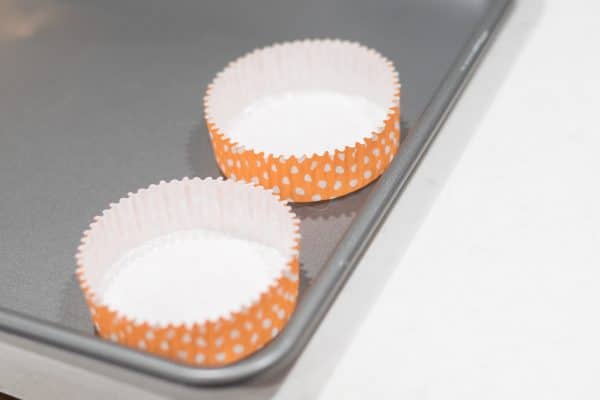 Place the cookie cups out on a baking sheet.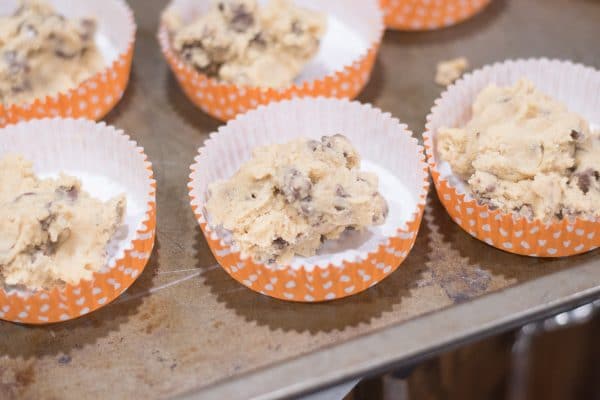 Scoop about 1/4-1/3 cup of the dough into the cup and flatten out evenly.
Bake for about 13 minutes – they will continue to cook for a few minutes once you remove them from the oven, so it's okay if they look slightly underdone.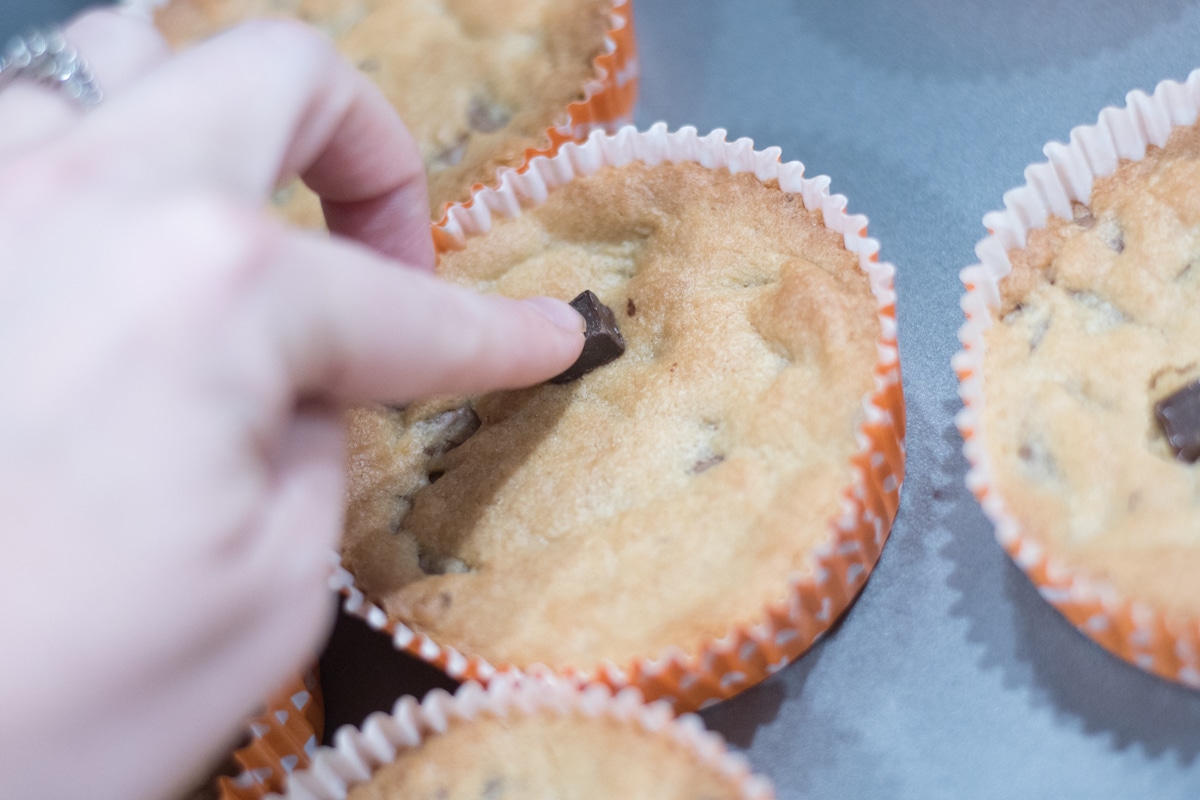 Press chocolate chunks into the top of the cookies
Enjoy!
You May Also Enjoy: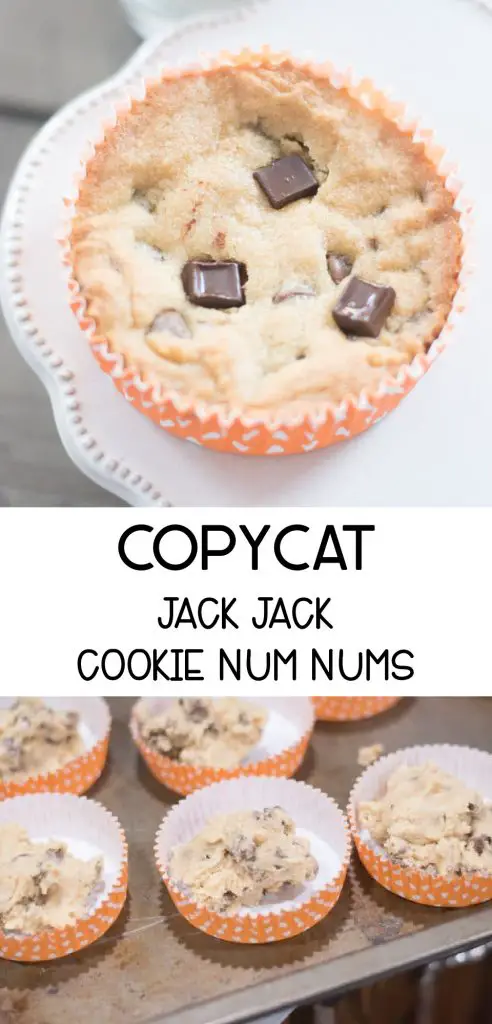 Jack Jack Cookie Num Nums are one of the most popular treats on Pixar Pier.
This copycat recipe is the perfect way to bring all of the sweetness of the cookie and baby jack jack to your family.