Can You Take Snacks To Disneyland?
Disneyland is a great place to visit, but it can be expensive if you're not careful. One way to save money is to bring your own snacks with you into the park. However, there are some restrictions on what types of food you can bring in. In this article, we will discuss what foods are allowed and what foods are not allowed in Disneyland.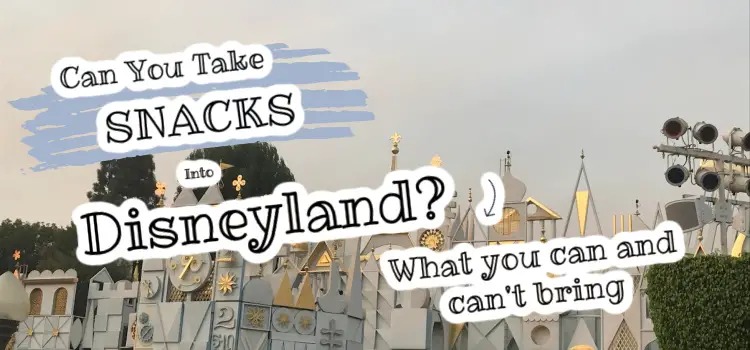 If you are going to a Disney Park, you are probably going to eat something while you're there.
Long lines, warm weather and extended hours will contribute to wanting some snacks. And trust us, Disneyland has amazing snacks and food to eat!
In fact we will share some of our go-to Disneyland snacks that you shouldn't miss out on.
But, all of that can get expensive. And you may not want to wait in lines for food when you could be enjoying the rides.
It would be smart to bring in some of your own snacks, too.
Book your next magical family adventure through our friends at Get Away Today! They are truly the Disney experts and can make planning your trip a breeze for both Disneyland and Disney World. You can browse their website or call 1-855-GET-AWAY. Make sure you tell them Magical Family Travel Guide sent you or use the code MFTG for $10 off a Southern California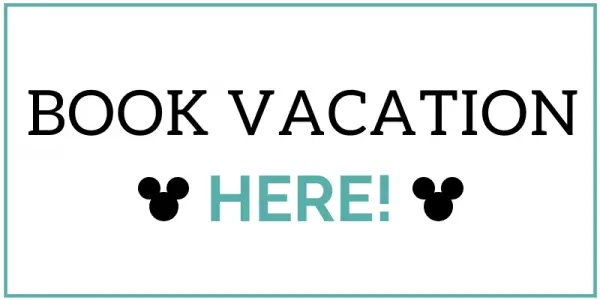 Can you bring snacks to Disneyland?
The short answer is yes.
But you have to follow some rules as of the posting of this article (2023) you are allowed to bring snacks and non-alcoholic beverages into the parks.
Here are a few things to take into consideration before deciding on snacks (reference):
Must be non-alcoholic
No glass bottles  (excluding small containers such as baby food jars)
Cannot require reheating or refrigeration
No pungent odors
Bags, coolers, or backpacks taken into the theme parks must be no larger than 24″ long x 15″ wide x 18″ high
Can you bring plastic water bottles into the park?
Yes, you can! You can definitely bring your own plastic water bottles or reusable water bottles. in the park. There are drinking fountains you can refill them at.
Our favorite water bottles are:
You can also request a free cup of ice water at any quick-service restaurant, which can be nice for refilling.
What are some good snack ideas to bring to Disneyland?
This depends on what you like to snack on and how much room you have in your backpackk, cooler, etc. If you bring in a cooler, then you should bring in a fresh, healthy snacks to munch on.
Here are some ideas:
string cheese
grapes
apple slices
trail mix
fruit snacks
granola bars
protein bars
crackers
uncrustables
Best Coolers for Disneyland
According to Disneyland Park rules, you can bring a cooler in that meets the following requirements:
No larger than 24″lx15″wx18″h
No loose or dry ice
Reusable ice packs are allowed
I definitely recommend a soft-sided one
Here are a few coolers that would work really well:
Voova Insulated Soft Sided Cooler Bag, Collapsible Leakproof Coolers Portable Lunch Box 40 Cans Large Lunch Tote Bags for Camping, Picnic, Beach, Travel, Golf, Sport, Family Outdoor Activities, Grey
√ Large Capacity- The overall dimension of insulated cooler bag: 38 x 30 x 28 cm/14.9 x 14.8 x 11.4 inch, about 30L (7.5 gallons). which can hold up to 40 cans (330ml) or 20 bottles/beer (500ml), or your lunch such sandwich, salad, snacks, drinks and fruits etc. Perfectly to use this collapsible cooler for picnic, lunch, work, camping, hiking,beach, BBQ party, road trip, sport outdoors etc.
√ Longer Insulation - Outer of soft cooler bag is made of durable fabric with waterproof cover, never rip,tear or scratch, generous and longevity. The folding coolers liner is built with upgraded thicken EPE foam and food-grade enhanced 5mm PEVA offers great thermal resistance for hot/fresh for hours. Add ice pack into inner mesh pocket, which can keep your contents cool a full day or more.
√ Multiple Pockets - The ice chest bag interior with zip mesh pocket, ideal for storing ice packs. Lunch box external equipped with 2 side mesh pockets, 1 back velcro pocket and 1 zipper front pocket include 4 elastic slots can carry additional items such as cutlery, napkins or bottle openers. Keeping contents (don't require cooling) separate from your food and drink helps the temperature down for longer, useful and convenient.
√ Leakproof &Smart - The beach cooler liner adopts advanced hot press technology, seamless and premium leak resistance that can keep your food and beverages cold for up to 16 hours with freezer packs. The lining of thermal cooler bag can be pulled out completely, you can clean and dry easily, it is a smart move.
√ Versatile Use - Great design with padded grab handles and adjustable ( removable) shoulder strap offers 2 ways to carry. add extra "X" stitching on all stress points to strengthen, makes this portable cooler easy for women / men to take along anywhere and do not worry fall apart even tote heavier goods. When you shop or travel by airplane, you can fold it flat and pack it in your luggage easily, it is a great partner for outdoor activities.
Sale
ONIVA - a Picnic Time brand - Disney Mickey Mouse PTX Backpack Cooler - Soft Cooler Backpack - Insulated Lunch Bag, (Red with Gray Accents) 11 x 7 x 13.5
PICNIC COOLER - The PTX Backpack Cooler by Oniva, a Picnic Time brand, is a soft sided travel cooler featuring a fully insulated, water-resistant interior to keep all your drinks and snacks chilled
TAILGATE READY - With numerous pockets for extra or isolated storage, and an insulated main cooler section that holds up to 23 cans, you can pack all you need in this large portable cooler
COOLER BAG - Made of durable polyester with padded straps with a stretch cargo cord on the exterior front to secure a sweater or towel and an attachment harness to secure onto golf carts
DAY HIKE BACKPACK - Measuring at a compact 13.5 by 11 by 7 inches, this backpack is the perfect lightweight cooler for short hikes, destination picnics, and big beach adventures
BUILT TO LAST Lifetime Guarantee - Product quality backed by the Picnic Time Family of Brands, a family-owned business in California
So there you have it! You are now armed with the knowledge of what types of snacks you can (and cannot) bring into Disneyland. Make sure to pack accordingly on your next trip so you can keep your energy up while enjoying all that the park has to offer!
more Articles You May Enjoy: