How Long Is Disneyland Decorated For Christmas?
Looking for some extra holiday cheer this year? Why not visit Disneyland and experience their magnificent Christmas decorations! So how long does the incredible display stay up? We'll explore how long you can enjoy Disney's captivating Christmas decorations below!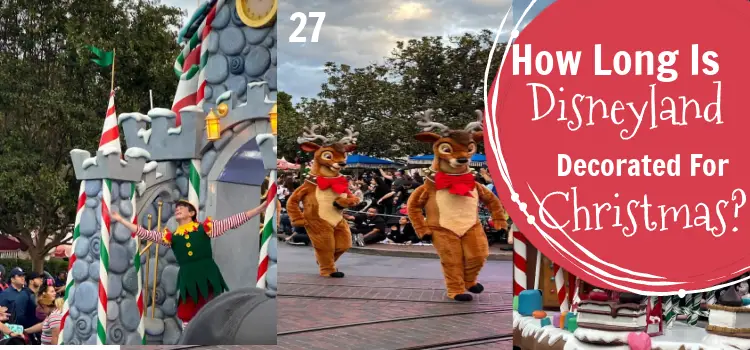 Nothing can make winter more magical than visiting a festive Disneyland during the holiday season!
As soon as the chilly temperatures start to drop, Disney fans around the world anticipate that beloved scene when Main Street USA is decked with twinkling lights and cheerful decorations to welcome you into an enchanted Christmas wonderland.
Not only is touring the park a magical experience, but during the holiday season it's truly something special — with different attractions lit up in festive lights and décor that'll make all your Christmas dreams come true.
If you're in the mood to get truly immersed in this magical time of year, a trip to Disneyland would be perfect. From dazzling lights that illuminate Main Street U.S.A at night, breathtaking wreaths hung up around Sleeping Beauty's Castle and immersive holiday-themed shows – it's no wonder Disneyland during Christmas has become such an iconic event for families all over the world.
But how long are these lovely decorations up for? Let's explore the answer to this question along with some of what you can expect when visiting Disneyland at Christmastime so that you can start planning your perfect winter vacation today!
Book your next magical family adventure through our friends at Get Away Today! They are truly the Disney experts and can make planning your trip a breeze for both Disneyland and Disney World. You can browse their website or call 1-855-GET-AWAY. Make sure you tell them Magical Family Travel Guide sent you or use the code MFTG for $10 off a Southern California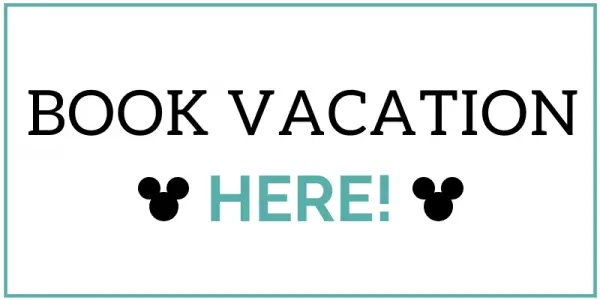 When does Disneyland start decorating for Christmas?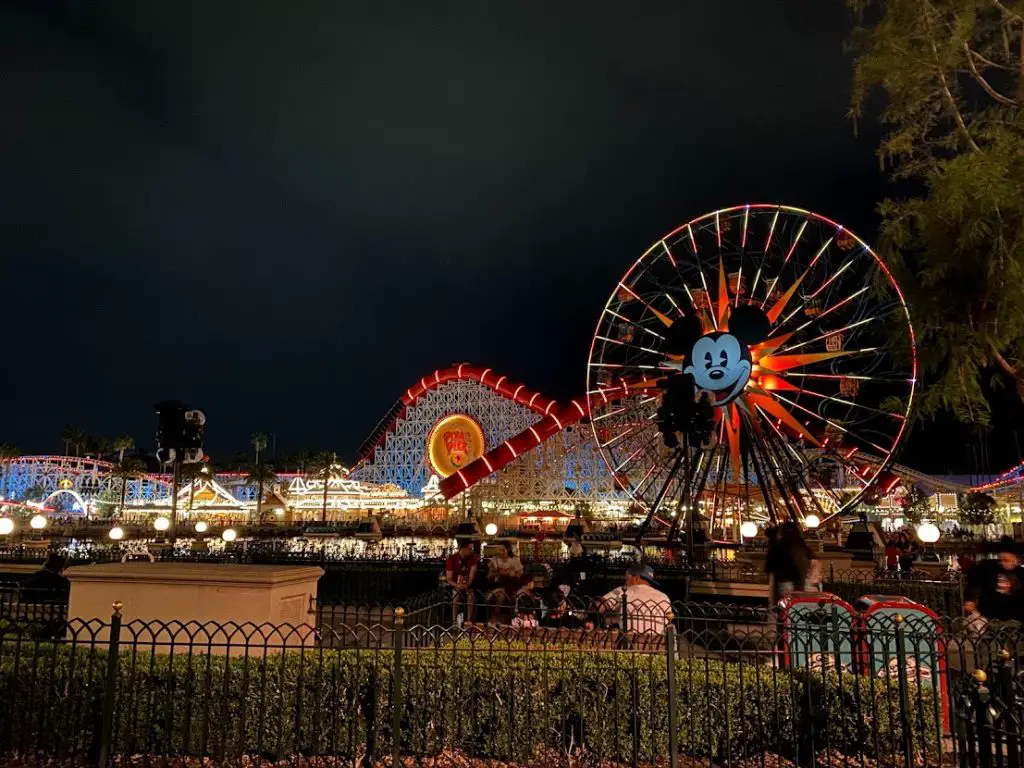 Disney starts decorating for Christmas right after Halloween is over. This gives them plenty of time to get all the decorations up and running before the holiday season begins.
While the exact date may differ from year to year you can expect it to be fully decorated by the first week of November.
For the 2022 season Disneyland was fully in Christmas mode by November 11th.
By the time Christmas rolls around, Disneyland is fully decked out in all its festive glory. From sparkling lights to towering trees, there's no shortage of holiday cheer at Disneyland during Christmas time.
When does Disneyland take down their Christmas decorations?
Christmas decorations usually stay up until after Christmas and are fully down by the first week of January.
A lot of families travel to the Disney parks for the holidays so there will be plenty to see and do during the time leading up to Christmas and directly after.
What kind of decorations does Disneyland do for Christmas?
Disney goes all out for decorations at Christmas time. It is a truly spectacular experience!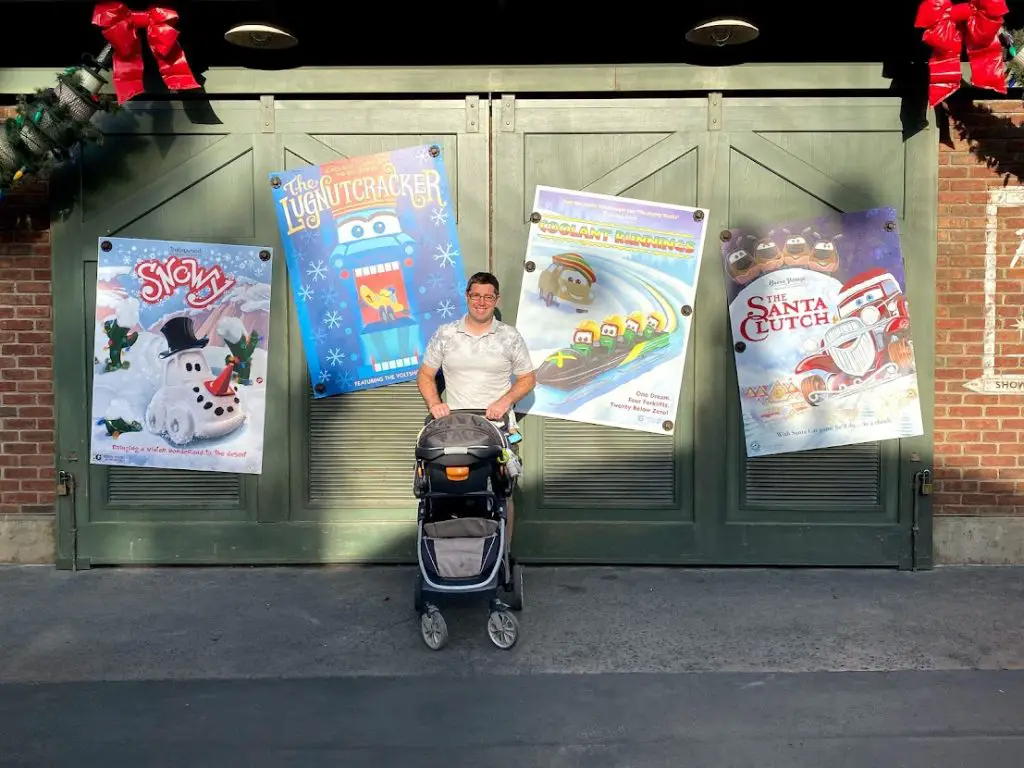 Rides
One thing to be on the look out for is how they incorporate holiday decorations on certain rides.
The Haunted Mansion and it's a small world can be counted on to have a Christmas flair including outer lights to reflect the holidays, different scents and new songs to accompany the rides.
The Haunted Mansion actually transforms into "Nightmare Before Christmas" during Halloween and stays that way until the decorations come down.
Parades
You can always count on a Disneyland parade!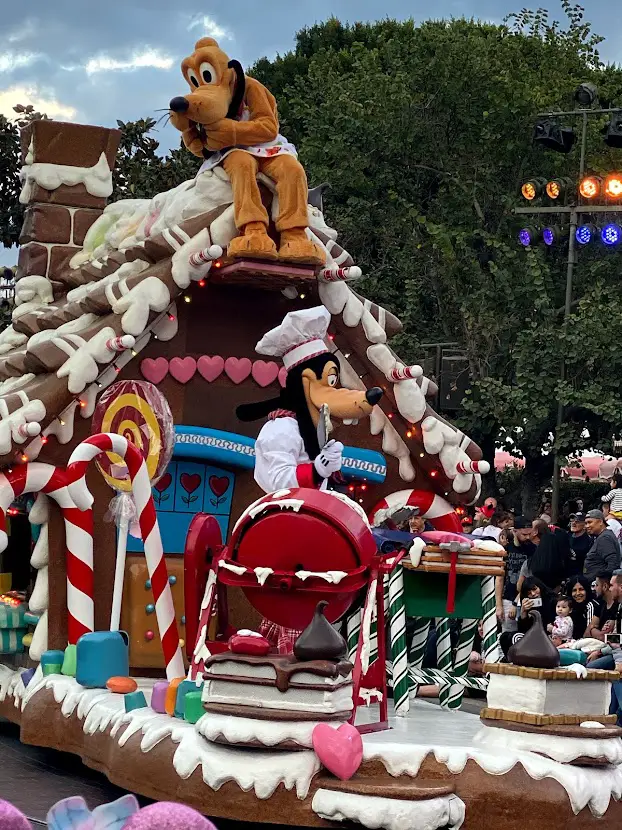 At Christmas time you will find the characters dressed up in holiday outfits. You may even have a Santa sighting!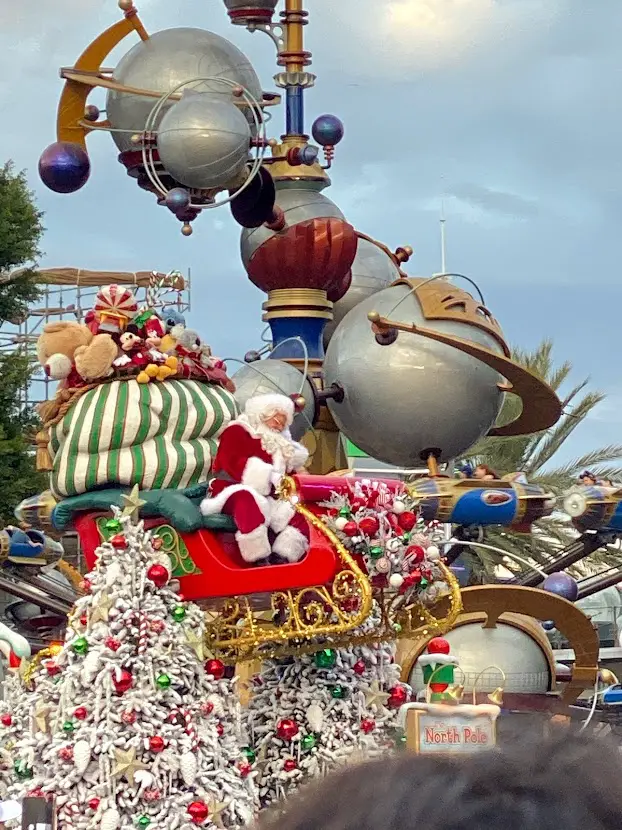 There are varying numbers of parades per day, so you will want to double check before you go when they start.
They are always popular so be sure to make time to watch at least one!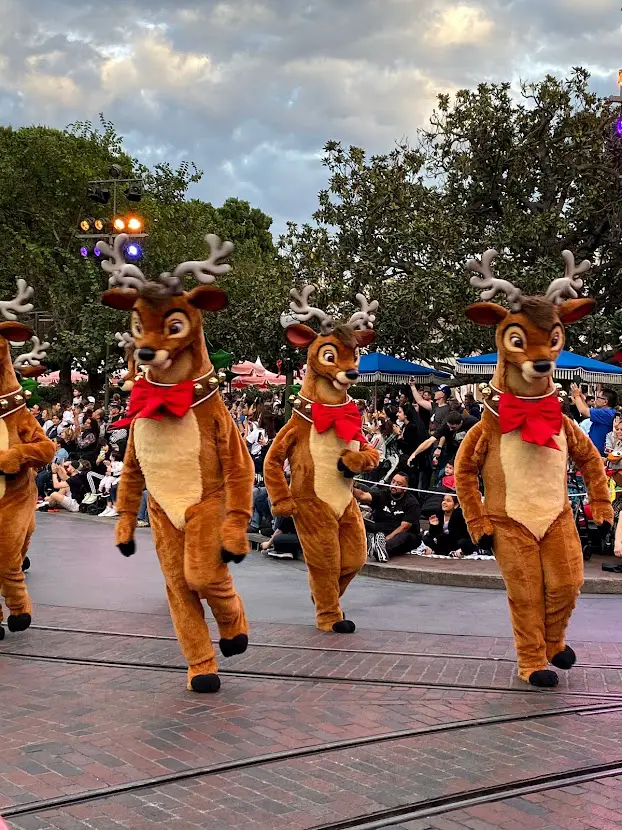 Decorations Throughout the Parks
There are so many decorations throughout the parks – one of our favorite places is Cars Land. They really make it look so festive and fun! Definitely just take some time to walk around the parks and look at all the small details. You'll be surprised with what you might find.
Candlelight Processional
The Candlelight Processional is a long time tradition. It is a huge part of Christmas at Disneyland.
It is only for a limited time- two nights over two days during the first weekend of December- so if it is a must see- be sure to plan your trip accordingly.
You will be overjoyed with the Christmas carols and amazing choir.
So there you have it, a look at how long Disneyland is decorated for Christmas! As you can see, the park goes all out to make sure that visitors have a magical time during the holidays.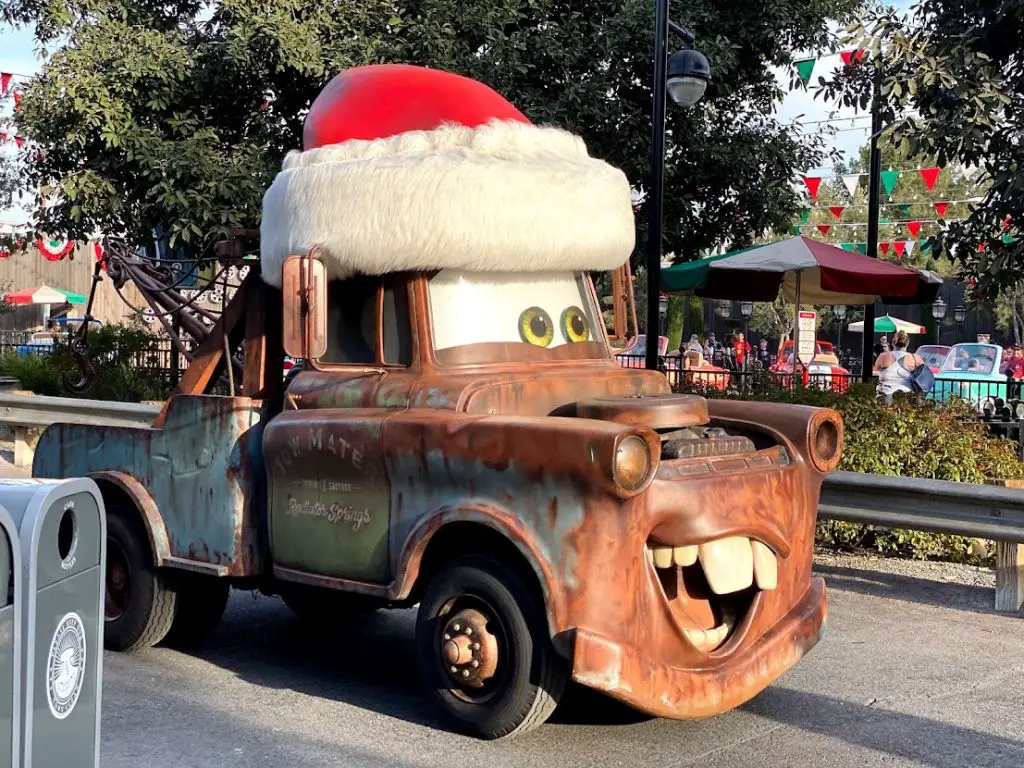 If you're thinking of visiting during this festive season, be sure to check out our other blog posts on what to expect and what to do while you're there. We hope this has helped answer your question and we'll see you real soon!