The Best Tips for Disneyland Peak Season
The Best Tips for Visiting Disneyland During Peak Season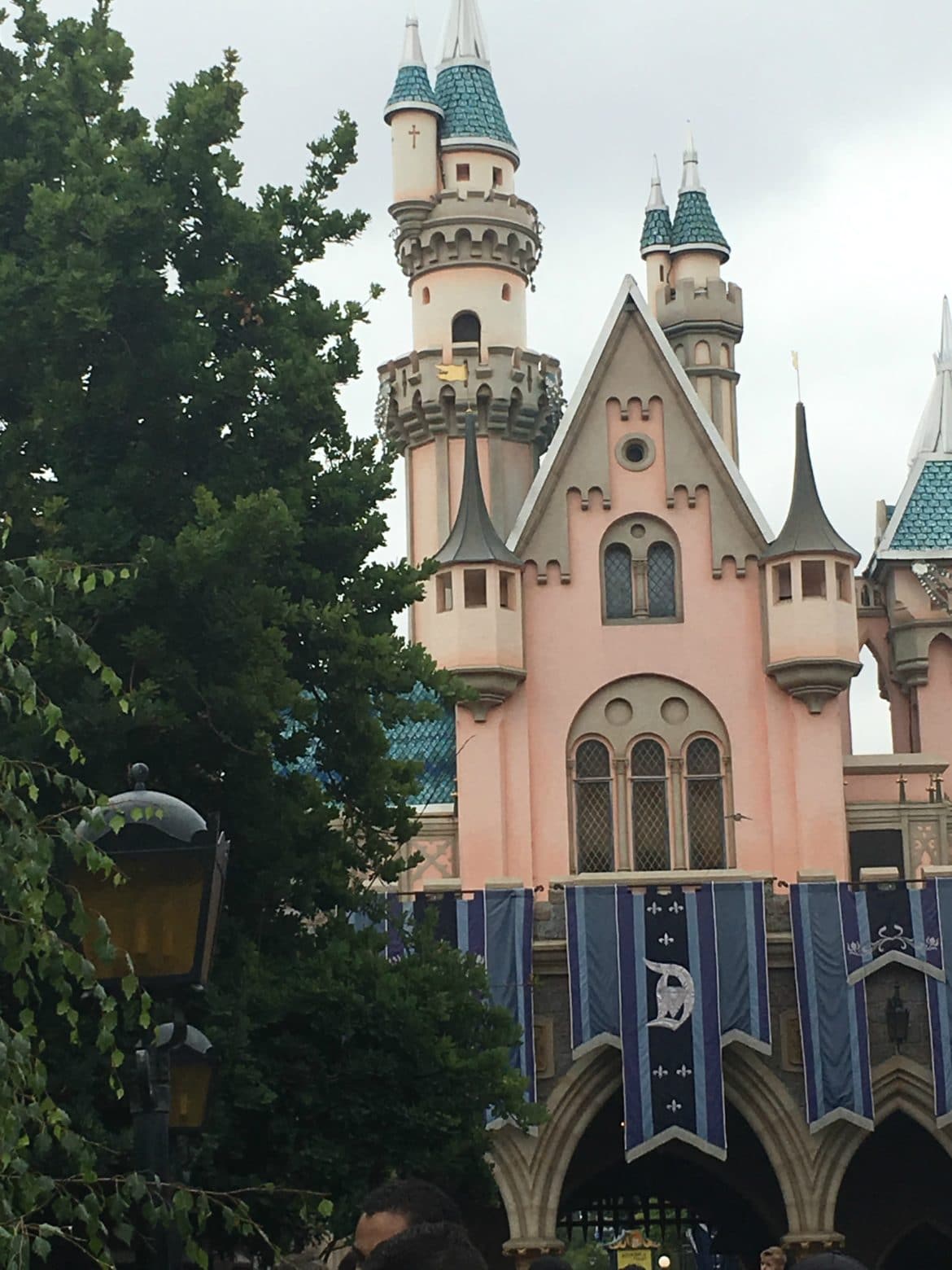 Peak Season for Disneyland
What are some ways you can visit a crowded Disneyland park and still have a blast?
Let me tell you! Our family loves Disneyland, and we have gone during busy season a lot.  Although the parks can get crowded, that won't stop the magic!
Many people have no choice but to go during peak season (because of school, work, etc.), but it can still a very enjoyable time.
Here are some tips on how to enjoy your Disneyland trip, even during peak season.
Disneyland Busy Times
First off…when are the busy times at Disneyland?
Honestly, these days, I don't think there are many times that aren't going to have some kind of wait, but there are certainly times where you'll encounter long wait times.
I think this crowd predictor calendar from Is It Packed? gives a great idea for when you should go and when you should avoid. Definitely check it out when planning your trip.
In general, summer break (from about Mid-May until the end of August) will always be packed. Any major breaks from school will also be really crowded, as well as holidays.
A lot of people have found that going in mid to end September, November, and then January through February will be the best time to go. Someone told us October is a great time to go, but after going two times during October, I beg to differ.
Plan Ahead and Disney Genie+
It's important to plan ahead if you're going to Disneyland, especially when you're visiting during a busier time of year. Decide beforehand which rides and shows you and your family want to experience while there and make a plan.
Once you've done this, determine which of these rides offer a Disney Genie+ option and be sure to get those as soon as possible when you get there.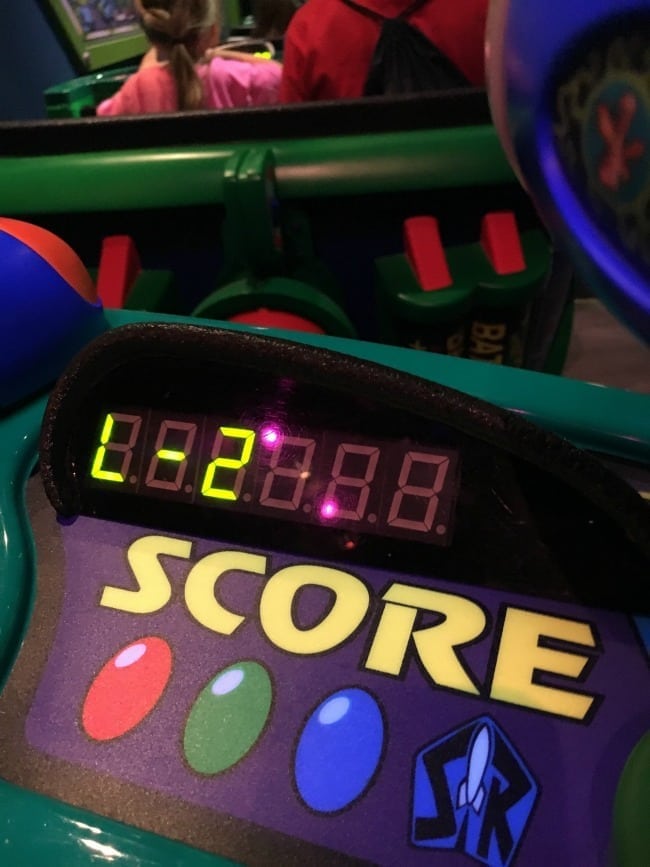 Check out the Shows
Not everything at Disneyland and California Adventure is just a ride! There are plenty of shows and interactive activities to help pass the time as well.
Disneyland App
Another tip is to download the Disneyland App. This has so many awesome features, and it's totally free. 
Our most used part of this app is being able to check out the wait times for rides. This can help you avoid the longest lines and see which rides might be a little bit easier to get on.
Mobile Pickup
One of the newest features added to the Disneyland App is the ability to order food from certain restaurants and skip the line entirely. You are given a time to come pick up the food, and you can get the food without standing in line for more than a few minutes. It is amazing and does not cost extra.
Character Dining
While I was hesitant to splurge on Character Dining when we went last year, it was 100% worth the money. We went at 7:30 in the morning, and for about 30 minutes, we were the only ones there.
This is a great way to have your kids see their favorite characters without having to wait in long lines in the park. Jack and his cousins interacted with characters quite a bit, and it seemed to satisfy their character love.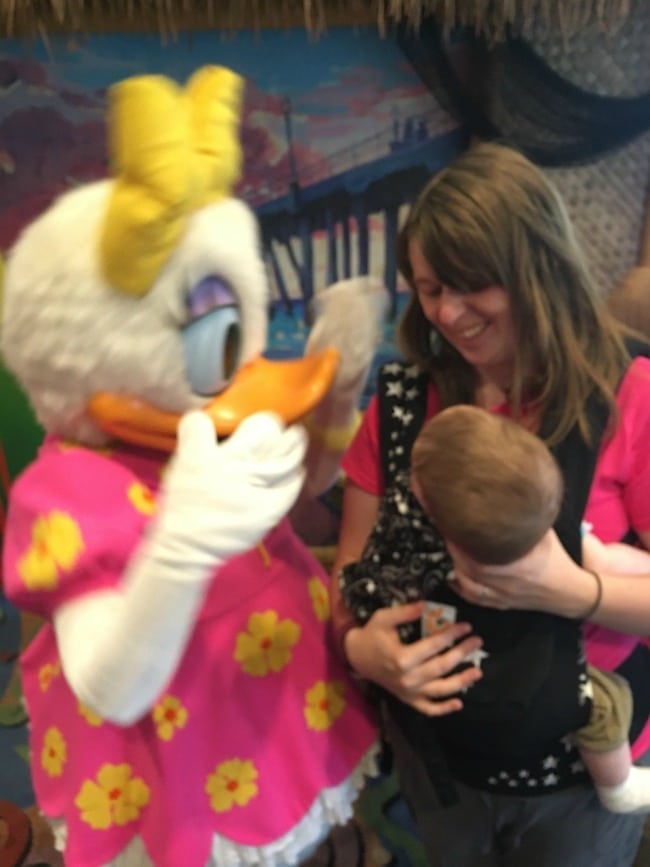 You can read my post all about Disneyland Character Dining for more of the nitty-gritty details to help you plan.
Here is a review of the last character dining we went to – Mickey's Tales of Adventures Breakfast Buffet Review
Early Entry
If you are staying at a Disneyland Resort hotel, you're in luck! They recently brought back "Early Entry" which allows you to enter earlier than anyone else to the park. You can learn more about this here.
In Line Fun:
For rides that don't have a Genie+ option but still have a longer line, find fun ways to entertain yourselves while waiting.
For example, pick up a favorite treat or snack near the ride you want to go on and enjoy, this is bound to make the wait seem quicker! You can also plan fun games to play in line, such as Would You Rather, Heads Up and others.
The Play Disney app offers some fun experiences that are associated with the rides you are near, and Disney Genie (not +) has some fun options as well.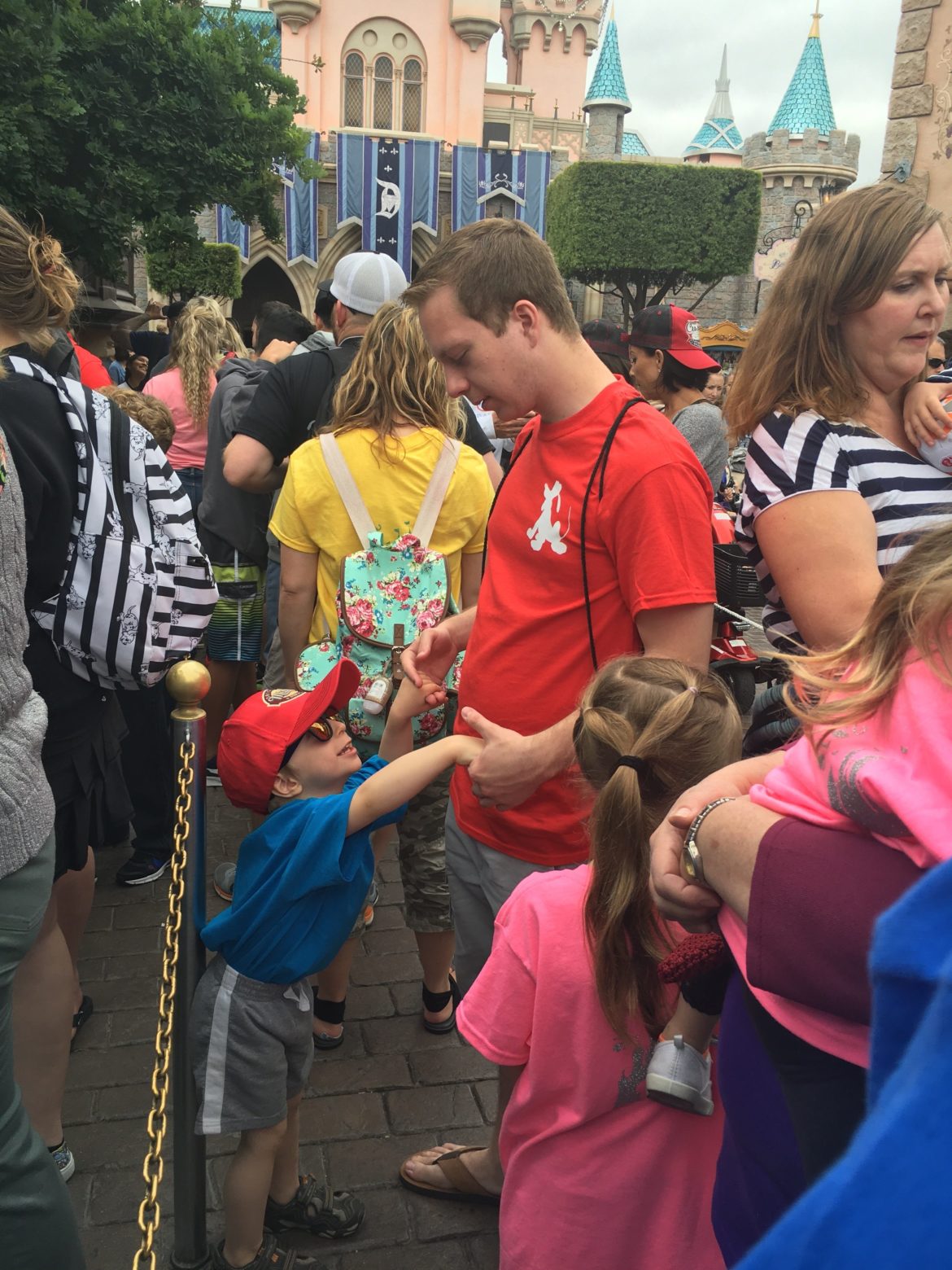 This Disneyland activity/autograph book is a great option for keeping the kiddos occupied in line!
Focus on Shorter Lines
Again, download the Disneyland App to take advantage of shorter wait times. I checked my app regularly throughout our trip, and while we were waiting for our FASTPASS rides, we would try and head to rides that had shorter lines.
I think it's nice to be able to go on a variety of rides, and if you look at the shorter lines, you may experience some rides you never thought you'd go on before. Some of the lesser known rides are the most enjoyable.
On the flipside, if there are rides you really want to go in that don't have the FASTPASS system, but they historically have longer lines (such as the Peter Pan ride), head to them as soon as you get there.
These also might be good rides for your Magic Morning. We went to the Peter Pan ride as soon as we got there – around 9 – and we still waited in line for about 45 minutes.
Waiting for Fireworks/Parades/etc.
There are a couple of different parades, as well as the famous nightly fireworks and World of Color. Often, the streets start lining up early for these, so you definitely want to make sure you get a good spot.
This can kind of be a bummer if you have to cut your day short a little, but it is worth doing. Grab some ice cream, bring some card games, and have fun!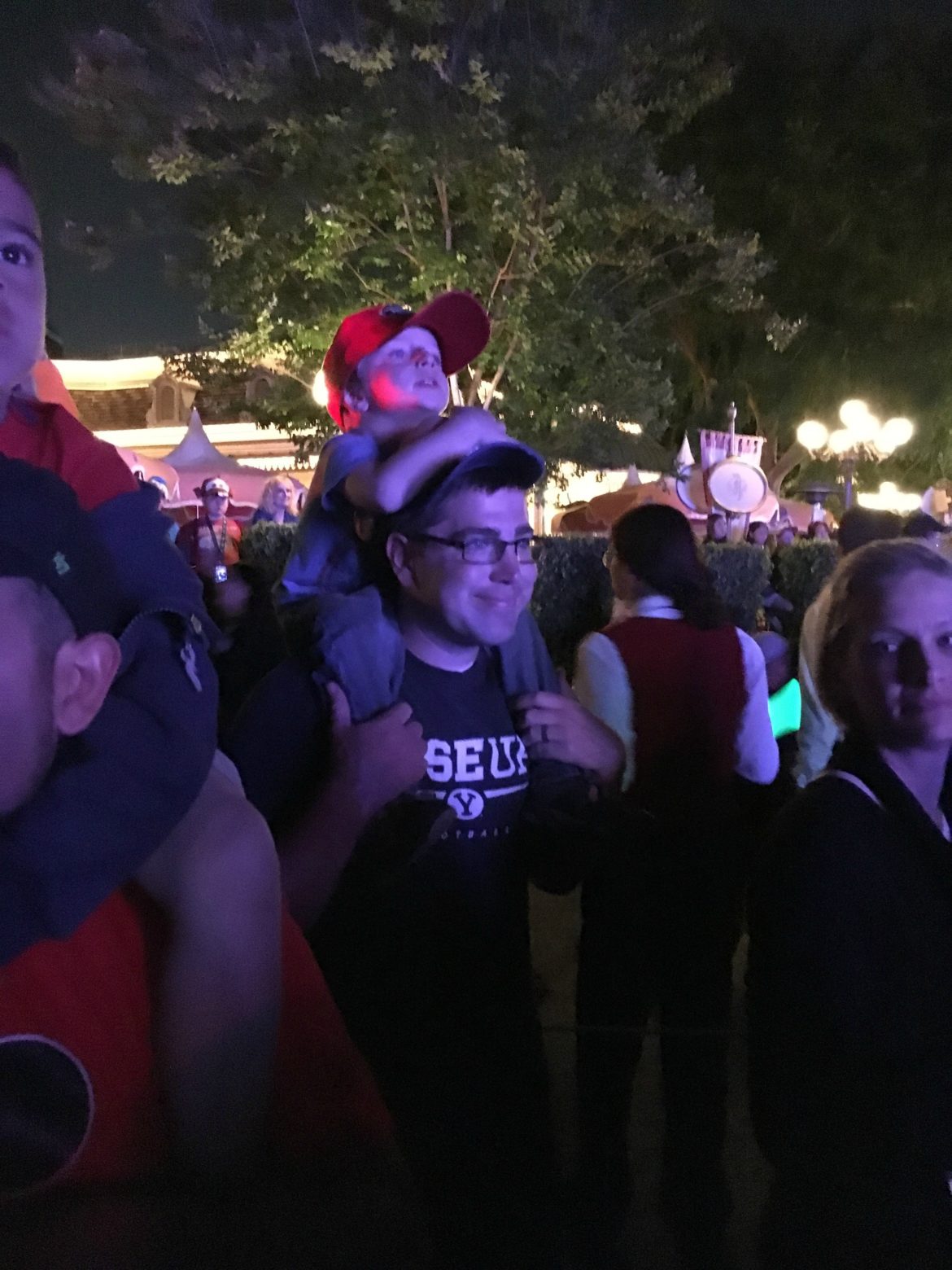 On the flip side, rides can have shorter wait times during the fireworks, so if you've watched it one night, you can try and take advantage of those wait times another night. We rode the Matterhorn three times in a row one night during fireworks (so fun at night!).
I have never been to the World of Color, however, people seem to love it. It can be hard to find a good spot, so if you really want to see it, you should consider a World of Color picnic.
Alternate Activities:
Remember, you don't have to spend all day, every day at Disneyland on your trip. Plan a few extra days into your vacation, there are tons of different activities in California you can fit in between days at the parks like beaches, theme parks and other activities nearby.
You could even consider getting a CityPass, which gives you access to some other fun things in Southern California.
More Days of Fun:
Get the most fun out of your trip by going to Disneyland for more days! I would recommend at least three days – especially if you have younger children. It can be hard to go from sun up to sun down, and if you stay for just one or two days, you will feel like you have to in order to fit everything in!
Be sure to get your discount Disneyland tickets through Get Away Today . They have the best prices and value for your tickets. More days in the park will not only allow for more fun but also help you feel less rushed to get to every thing, if the parks are fuller.  
Bring Snacks/Lunch
We spent a lot of time waiting in line for food. While the food at Disneyland is fun to get, it's not fun to spend half the day in line.
You can bring your own snacks and lunch, which will help make Disney dining on a budget a little more realistic. Of course, you should still factor in some time for the best Disneyland treats 🙂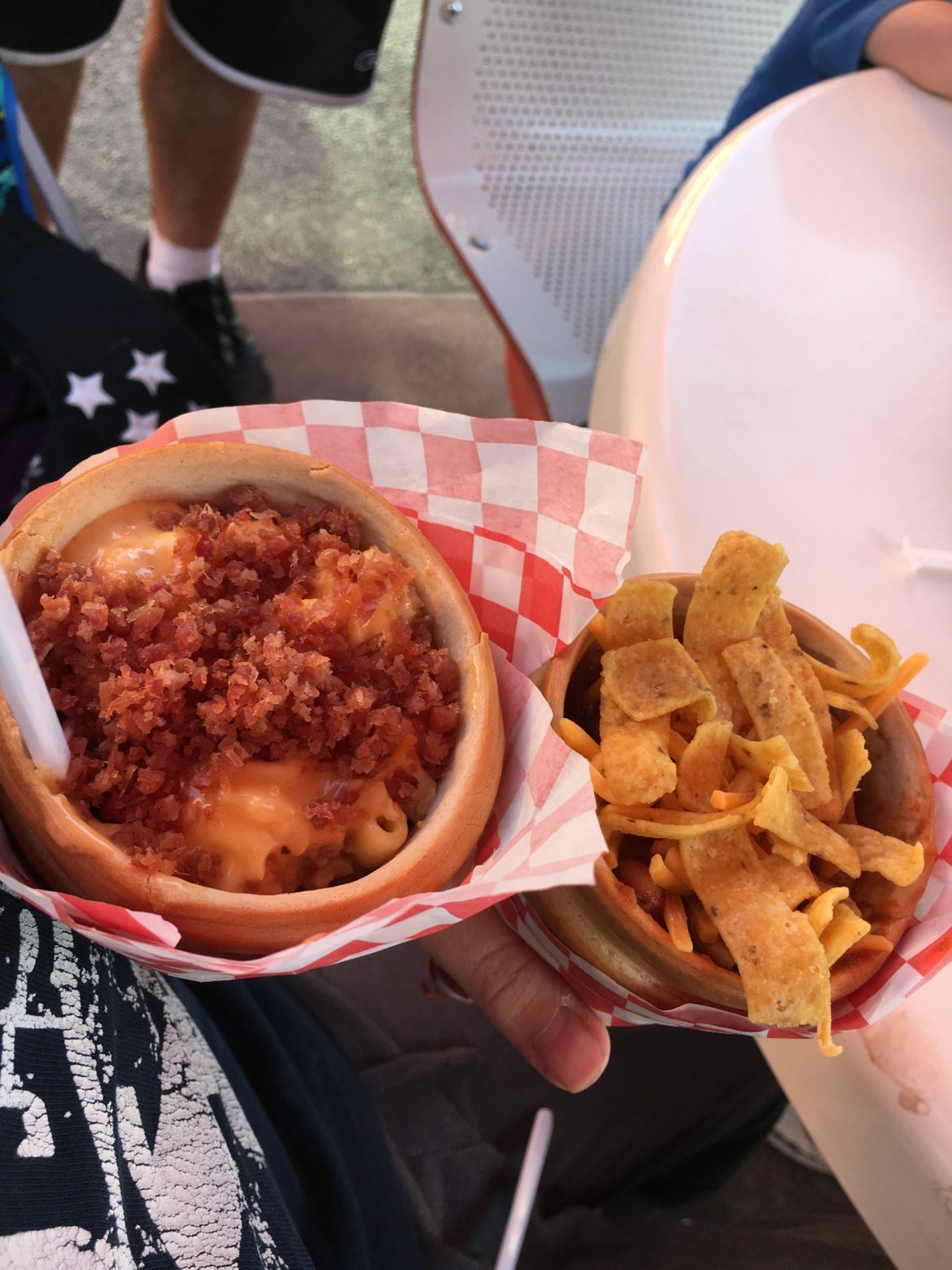 Stay in One Park
If you are staying multiple days, I think it's a good idea to dedicate at least one full day to each park. While the parks are right next to each other, it does take time to hop back and forth between the two.
Last time we went, we had one full day in Disney, one full day in California Adventure, and then we went to our favorite rides at the two parks for the last day. It worked really well!
Stay on site
This tip tugs at my budget-loving heart, since staying on site isn't the cheapest lodging option. However, if you stay on site, there are a lot of perks. One of the biggest ones, in my opinion, is that you are able to take advantage of Magic Morning every day that it is offered while you are staying there.
Forrest and I both thought it would be nice to stay on site and get multiple day passes, especially with our little ones. It makes it easier to go and take a nap but not feel like you are wasting tons of time.
It also feels like it makes your Disney vacation extended a bit, since you are practically in the park at all times. I've heard it's worth the upgrade for the added convenience and
We hope that this was helpful! Be sure to let us know in the comments how you survive busy times at Disneyland.
More Posts You May Enjoy: