The Best Disneyland Rides For Pregnant Women + Tips for Success
Disneyland is an excellent place for everyone in the family, including pregnant women! This article will discuss the best rides for pregnant women at Disneyland. We will also provide tips on making your visit to Disneyland as enjoyable as possible while you are expecting.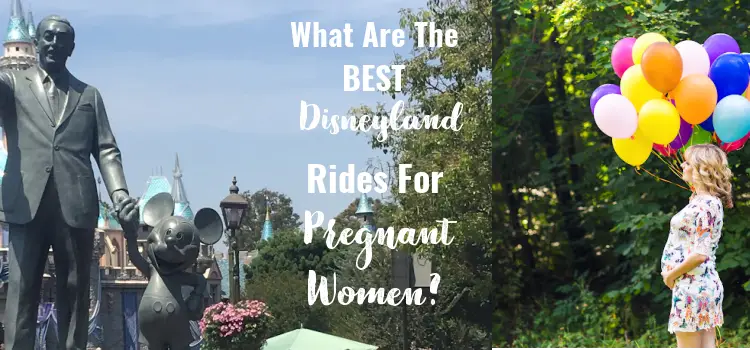 Disneyland is a fantastic place for families to have fun and make memories that will last a lifetime.
If you are going to be pregnant during an upcoming trip, you might be curious which rides you can even enjoy. Don't worry – in this post we'll share everything you need to know!
Book your next magical family adventure through our friends at Get Away Today! They are truly the Disney experts and can make planning your trip a breeze for both Disneyland and Disney World. You can browse their website or call 1-855-GET-AWAY. Make sure you tell them Magical Family Travel Guide sent you or use the code MFTG for $10 off a Southern California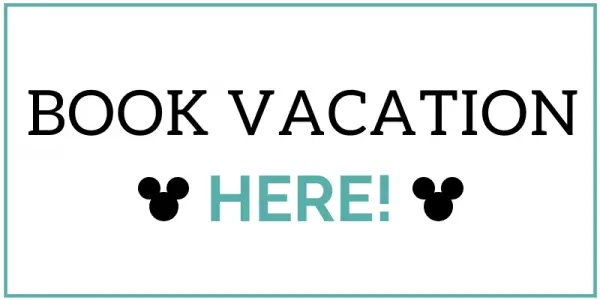 Rides to avoid at Disneyland for Pregnant Women
If you are at any stage of pregnancy and planning on going to Disneyland, you will be limited to which rides you can enjoy.
Be mindful of rides that have sudden drops, high speeds or bumps. Not all rides have expectant mother warnings but are still rather bumpy- so be sure you know how each ride works before choosing to ride.
Avoiding such rides will be the best way to keep you and your baby safe during pregnancy.
Here is a list of rides that have an "expectant mother" warning that you should avoid:
Disneyland
Autopia
Astro Orbitor
Big Thunder Mountain Railroad
Gadget's Go Coaster
Indiana Jones Adventure
Matterhorn Bobsleds
Millennium Falcon: Smuggler's Run
Star Wars: Rise of the Resistance
Space Mountain
Splash Mountain
Star Tours
Disney California Adventure
Incredicoaster
Goofy's Sky School
Grizzly River Run
Guardians of the Galaxy: Mission: BREAKOUT!
Radiator Springs Racers
Mad Tea Party
Indiana Jones
Star Wars Rise of the Resistance
Be sure to ask your doctor if you have any questions before your travel as they may give your more restrictions.
What are the best rides for pregnant women at Disneyland?
Disclaimer: Be sure to ask your doctor if you have any questions about riding rides at Disneyland. Use your best judgment. Do not ride rides with "expectant mother warnings" or have jerky or bump movements.
Disneyland
Haunted Mansion – lap bar
it's a small world – one of our favorites!
Dumbo
Casey Jr.'s Circus Train
Peter Plan's Flight
Golden Zephyr
Alice in Wonderland
Astro Orbitor
Disneyland Railroad
Mr. Toad's Wild Ride – Might make you nauseated though
Buzz Light Year
King Arthur's Carousel
Finding Nemo Submarine Voyage
Jungle Cruise
Sailing Ship Columbia
Storybrook Land Canal Boats
King Arthur's Carousel
Pinocchio's Daring Journey
The Many Adventures of Winnie the Pooh
Snow White's Enchanted Wish
Mark Twain Riverboat
Davy Crockett's Explorer Canoes
You might enjoy some of these attractions as well:
Main Street Cinema
Enchanted Tiki Room
Pirate's Lair on Tom Sawyer's Island
Great Moments with Mr. Lincoln
California Adventure
Monster's Inc. Mike & Sulley to the Rescue
Toy Story Midway Mania
Jumpin' Jelly Fish – this doesn't have a warning, but it seems like one I would probably not want to go on while pregnant!
Luigi's Rollickin' Roadsters
Pixar Pal-A-Round (non-spinning)
Little Mermaid's Undersea Adventure
Jessie's Critter Carousel
Soarin' Around the World (if you're prone to getting sick, maybe skip this one)
Inside Out Emotional Whirlwind
Other attractions you may enjoy in CA:
World of Color
Disney Jr. Dance Party (though you have to sit on the ground, so that might not be that fun)
Turtle Talk with Crush
Mickey's PhilharMagic
Animation Academy
Tips for being pregnant at Disneyland
Some may wonder if it is even worth going to Disneyland while pregnant. While it is definitely up to you- our answer is YES!
Disneyland has so many attractions you can still enjoy, it's clean and comfortable that even if you are expecting and not able to go on all the rides- it will still be memorable!
Here are a few tips to get you through at pregnant trip at Disneyland:
Stay hydrated – bring a giant, insulated water bottle if you can!
Sit in the shade when you are able to-. You can take a breather on the Disneyland Railroad or Monorail for views of the park if you need to take a break.
Beware of any rides that have lap bars, especially if you are further along in your pregnancy.
Head to Adventureland and take a break in the Enchanted Tiki Room (don't forget to grab a Dole Whip!)
Take the monorail to Tomorrowland and put your feet up at Tomorrowland Terrace, where you can find plenty of snacks.
Main Street is fun, and there is always something to look at , eat or do while walking along.
Bring snacks
Stay close to the park if you can!
Is there a pregnancy pass at Disneyland?
Despite the rumors no, there is no such thing as a pregnancy pass at Disneyland. Some women can get a disability pass if they are unable to walk due to pregnancy, but this is not something I would count on unless you have a legitimate issue walking.
If you are pregnant and visiting Disneyland, there are still plenty of fun rides for you to enjoy. While you may have to skip some more intense rides, plenty of milder options are just as entertaining. So don't worry—you can still have a great time at the Happiest Place on Earth, even while expecting.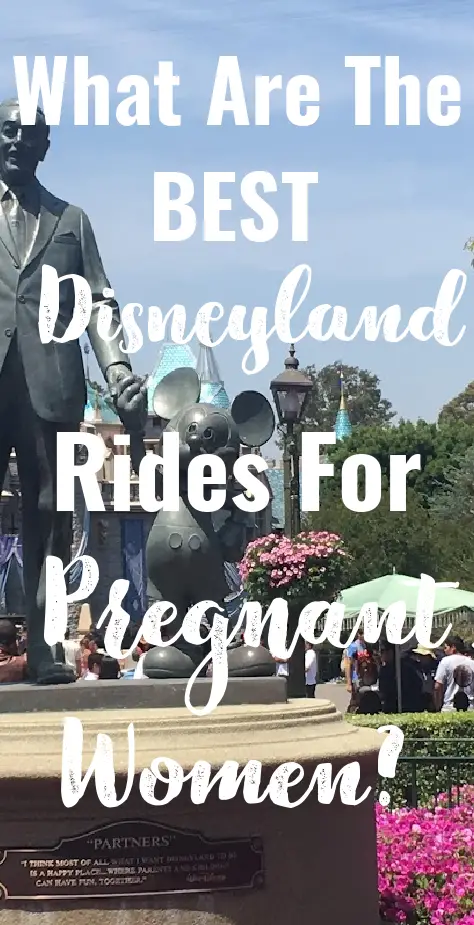 More Articles You May Enjoy: