The Best Disneyland Rides For Infants
Are you and your little one headed to Disneyland for some family fun? Well, luckily, Disneyland is the perfect place for parents and their infants too! Not sure where to start when it comes to choosing rides for babies? Don't worry — there are plenty of great options. Keep reading to learn more about the best Disneyland rides for infants!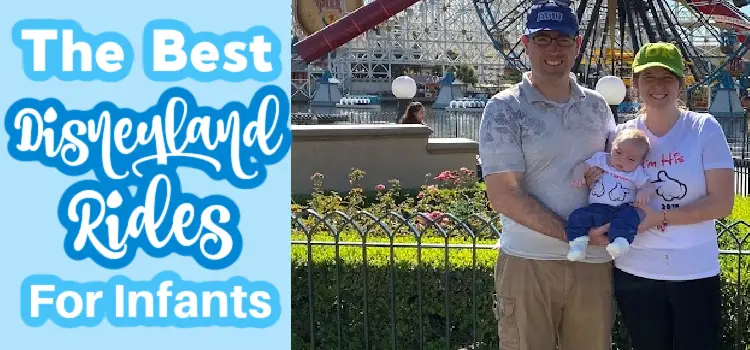 Are you planning a family vacation to the happiest place on Earth? Disneyland should be your go-to destination!
From parades and character meet-and-greets to thrilling rides, there's something for everybody.
But if you have an infant in tow, it can be tricky navigating which attractions are best suited for that age group. Luckily, we've got you covered –From Dumbo The Flying Elephant to King Triton's Carousel, your infant will be enchanted by all the larger-than-life Disney characters and exciting attractions on offer.
Here is a list of some of the absolutely perfect Disney rides for babies and toddlers!
Book your next magical family adventure through our friends at Get Away Today! They are truly the Disney experts and can make planning your trip a breeze for both Disneyland and Disney World. You can browse their website or call 1-855-GET-AWAY. Make sure you tell them Magical Family Travel Guide sent you or use the code MFTG for $10 off a Southern California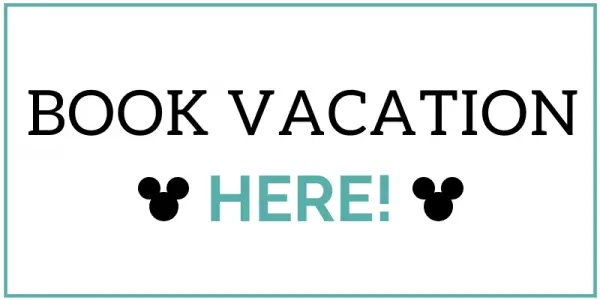 The Best Rides at Disneyland For Infants
Disneyland is such a magical place for young children – even for babies! While they may not understand all the characters and rides they are seeing, it's a very stimulating experience that they often are mesmerized by.
Many wonder if it's even worth taking an infant to Disneyland – and we believe with the right planning and expectations, the answer is YES!
While all of the rides at Disneyland are great, there are some that are better suited for infants than others. You should always use your best judgment when it comes to taking your baby on any ride.
But to help you make the decision the following rides do not have height limits and should be fine to ride with infants or toddlers. We have noted some of the louder rides so you can make proper arrangements for those. Always use your best judgment though- you know your child best and what they can handle!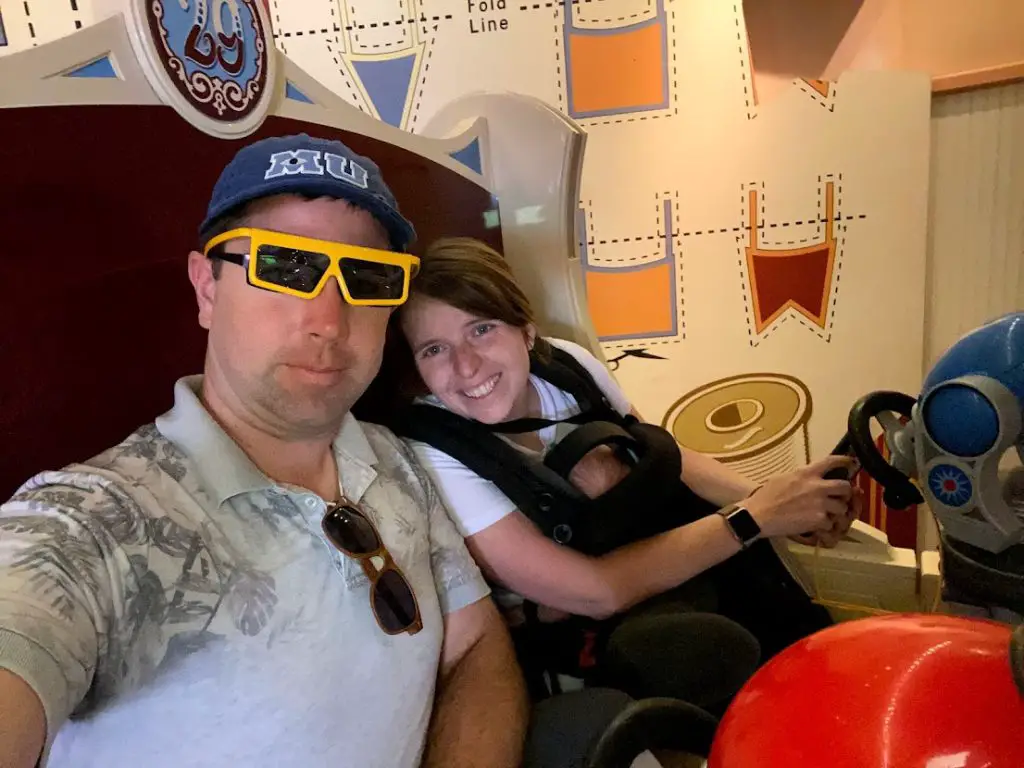 Disneyland Rides for Infants
Tiki Room
Winnie the Pooh
Mad Tea Party (can be loud)
Tarzan's Treehouse (walk through only)
Sleeping Beauty Castle (walk through only)
Tiki Room
Mr. Toad's Wild Ride (can be loud)
it's a small world
Mark Twain Riverboat
Tom Sawyer Island
King Arthur Carrousel
Peter Pan's Flight (can be loud)
Pirates of the Caribbean (can be loud and has a drop)
Haunted Mansion
Alice in Wonderland
Casey Jr. Circus Train
Dumbo
Pinocchio (can be loud)
Snow White's Enchanted Wish (can be loud)
Storybook Land Canal Boats
Buzz Lightyear Astro Blasters (can be loud – you will want a baby carrier for this one
Disneyland Monorail
Finding Nemo Submarine
Rides for infants at California Adventure
Monsters Inc.
Sorcerer's Workshop
Turtle Talk with Crush
Toy Story Mania (we have taken our infant on this, but be aware that you are jerked around a bit. Can be loud)
Jessie's Critter Carousel
Pixar Pal-a-Round (we would opt for a non-moving cart)
Golden Zephyr
The Little Mermaid
Inside Out Emotional Whirlwind
Our Favorite Ride for Infants
it's a small world is perfect for infants because it is slow-moving and has gentle music. We absolutely LOVE this one for all ages, including infants. Our older infants are always so mesmerized Another great ride for infants is Dumbo the Flying Elephant because it goes up high enough to give them a birds eye view of the park without going too fast or too high.
Other tips:
Noise Cancelling Ear Muffs
You may want to consider packing noise-cancellation ear muffs for your baby to wear on some of the rides that may be loud. These can also be really helpful for the fireworks shows. You can find several options on Amazon here.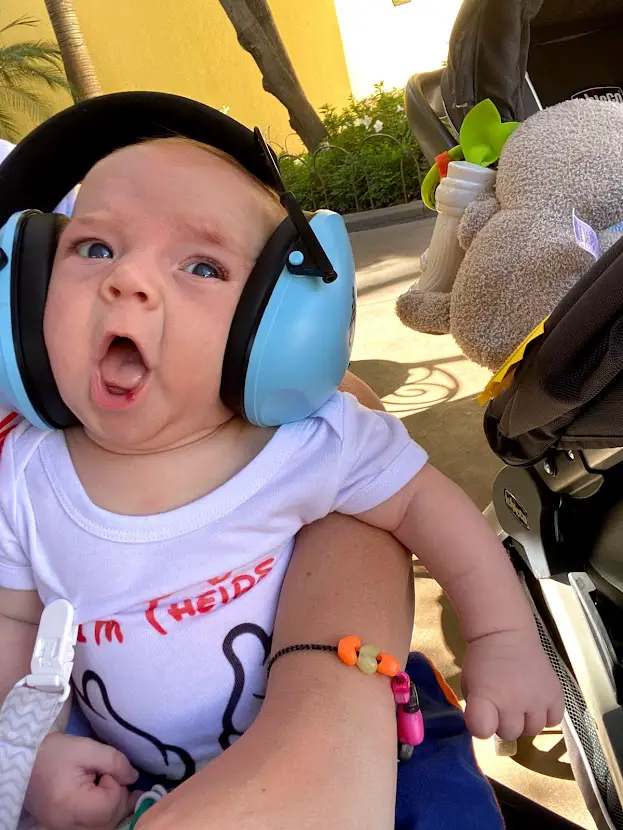 Baby Carrier
Also, strollers are great but using a baby carrier makes it a lot easier to get around and on and off rides. Some rides require you to take your baby out, but most of the time, you can just let them hang out in the carrier! Check out some of the best baby carriers for Disneyland for our favorite options!
Take breaks
Babies can get worn out easily, even if they aren't participating as much in the rides and activities. It's important to stop and rest and also to let them wiggle around and get some energy out.
Stay close by
I'm a big believer in taking a midday break/nap at the hotel, which can be inconvenient if you are staying really far away. I highly recommend staying in a hotel that's super close to the park. Here is a great article that discusses the best hotels that are ACTUALLY within a reasonable walking distance of the parks. You won't regret staying at one!
Take Advantage of Rider Switch
Rider switch is an amazing option where you can get a pass (which is now digitally loaded) for rides that aren't suitable for infants. It allows you (or another member of your party) to wait outside the ride and then go straight to the front of the line after the rest of your party gets off. Usually, they will allow you to take 1-4 others with you!
Keep baby hydrated
Whether you are breast or bottle feeding, or your baby is older and can drink milk – keep them hydrated, especially during the warmer months of the year. It's very easy to get dehydrated at Disneyland, especially for a small little body. Pack a few bottles of water, formula or milk, and make sure your baby is drinking throughout the day.
Monitor temperature
You also want to make sure your baby doesn't get too hot or too cold. Dressing them in layers is a great way to go, as you never know when there might be a sudden drop or increase in temperature. Babies can overheat quickly!
Be careful about germs
Disneyland is a pretty germy place. While your baby might not be touching surfaces, you will be, so be careful to practice good hand hygiene. There are so many bad viruses out there, and you don't want your baby to bring one home!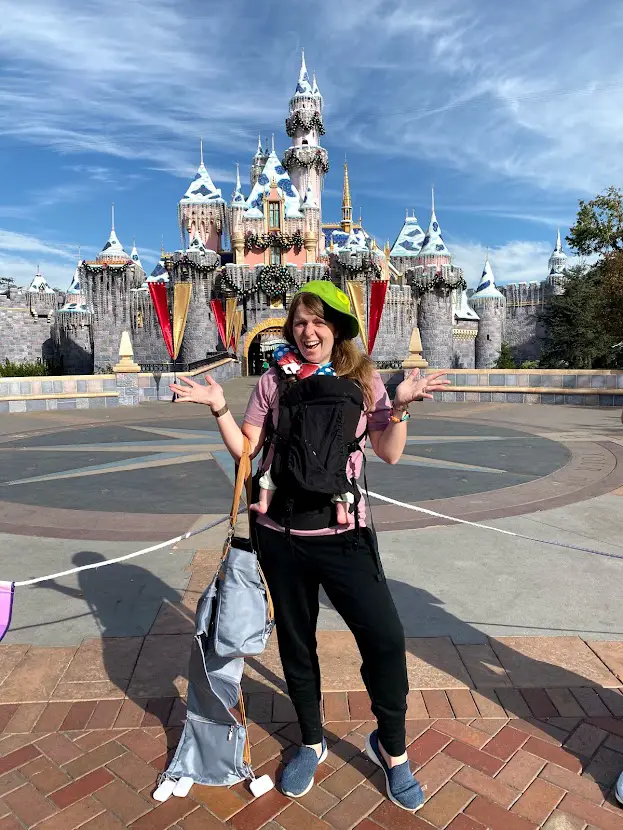 Do you have any other suggestions for great Disneyland rides for infants? Let us know in the comments below!
More Posts You Might Enjoy: