How Busy is Disneyland in May? 2022 Crowd Predictor
Are you wondering how busy Disneyland park will be in May 2022? Wonder no more! We have the crowd predictor for you right here! You'll find all of the information you need to help plan your visit to The Happiest Place on Earth. So put on your Mickey Mouse ears and get ready for some fun!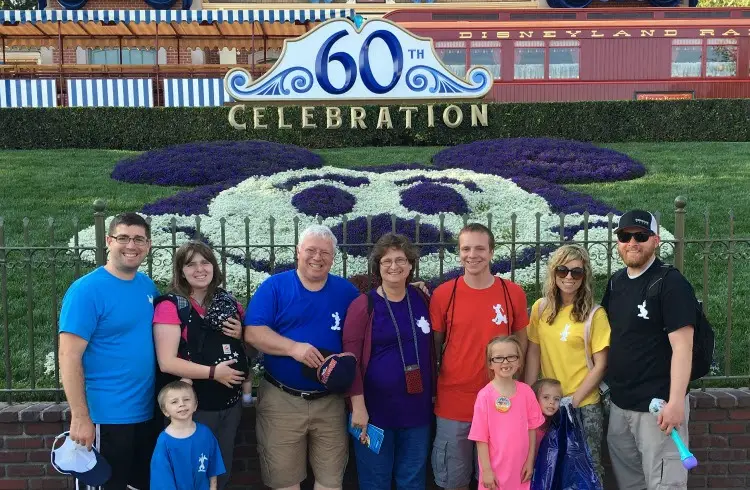 Planning a trip to Disneyland can be overwhelming, especially if you're not sure what to expect in terms of crowds. 
Most people think that Disneyland is always packed, but that's not the case. In fact, there are certain times of the year when the park is much busier than others.
While there's never any guarantee of what types of crowds you will be welcomed by, historical data can be helpful. We also offer tips on what to do during this month at the resort, including our thoughts on the return of Grad Nites at Disney California Adventure.
Book your next magical family adventure through our friends at Get Away Today! They are truly the Disney experts and can make planning your trip a breeze for both Disneyland and Disney World. You can browse their website or call 1-855-GET-AWAY. Make sure you tell them Magical Family Travel Guide sent you or use the code MFTG for $10 off a Southern California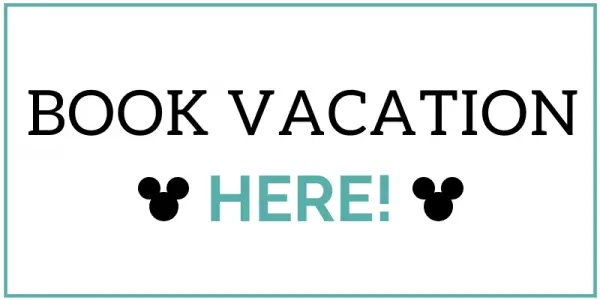 Our Crowd Predictions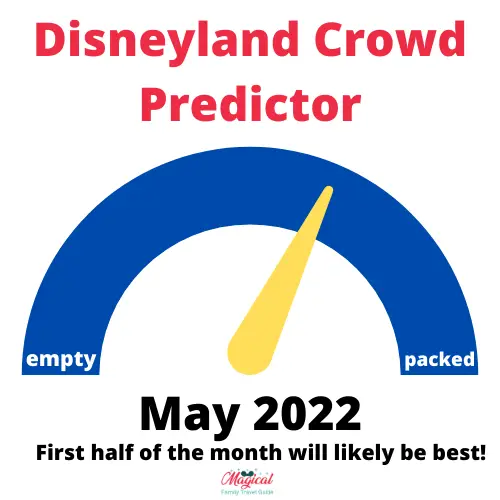 May is a great time to visit Disneyland! The weather is usually comfortable with an average high of 75 degrees and the crowds are usually manageable – especially in the first half of the month. This is due in part to the fact that many schools are still in session during this month and spring break season is over, and summer vacation hasn't begun yet, which can make it a little lower traffic. You can reap many of the benefits of going during the summer months without the added ahead and traffic.
Some of the bigger events of the year – such as the Lunar New Year Festival – have concluded.
There are some exceptions to this, such as
Remember – as of right now, you are still required to make reservations to visit the parks, so make sure you have your tickets purchased and reservations made. Our friends at Get Away Today can help you with this if you are confused!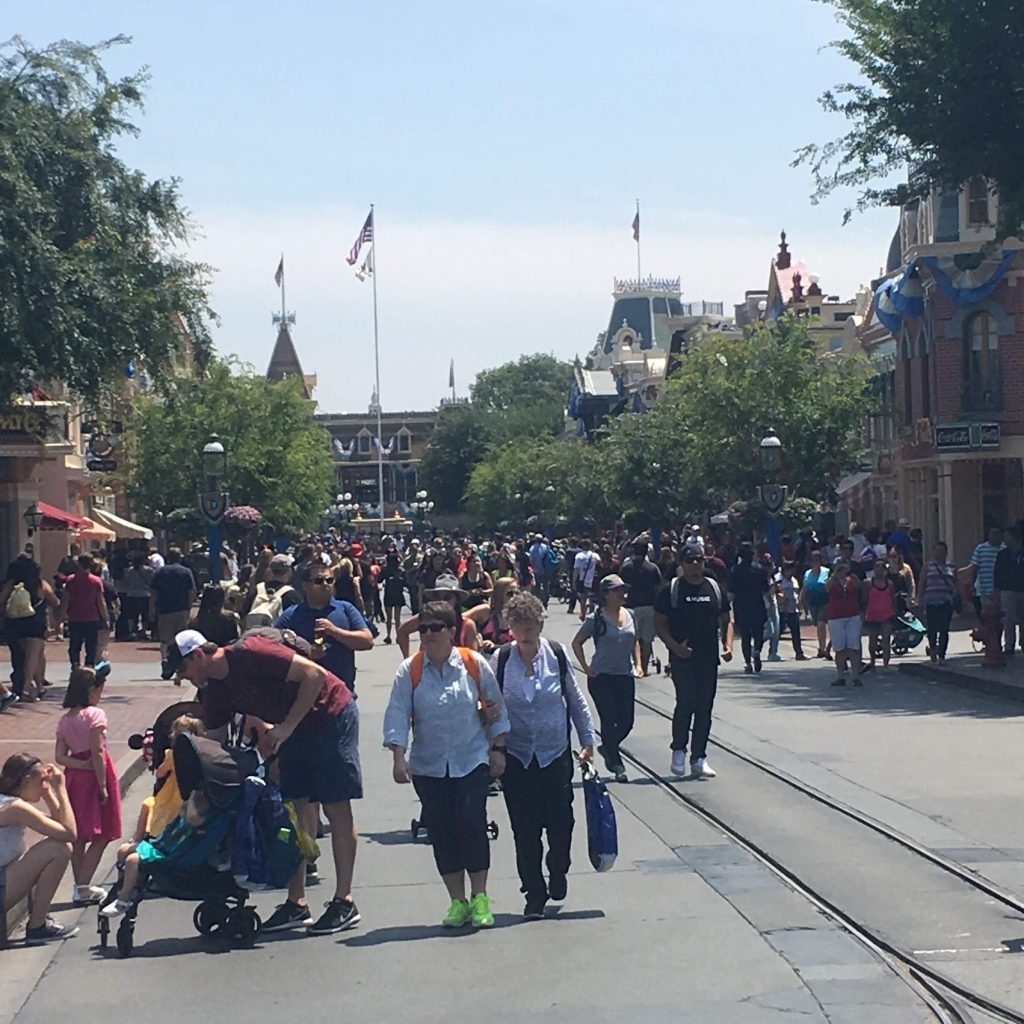 What is the Best Day To Visit in May?
In general, we think the best days to visit Disneyland in May 2022 are weekdays. Tuesday and Wednesday are often going to be your lowest traffic days. If you can, we recommend avoiding the park on Fridays, Saturdays, and Sundays.
The first half of the month is going to be your best chance at having multiple lower crowd days in a row. I think May 3-5th is a the best chunk of time.
According to several crowd predictors that we looked at, the two best days to go are going to be May 12 and May 27th (each crowd predictor had a handful of days, but these were the only two they seemed to agree on).
Disneyland Resort Grad Night
One of the biggest events happening in May 2022 is the return of Grad Nites for graduating high school seniors. This is the first time they have had it in quite some time, so it's sure to be popular. They have various ticket prices, which also draw in a lot more people than usual. These events are usually held on certain Friday and Saturday nights and can bring in large crowds.
Here are the exact dates for Grad Nites this year:
May 13
May 14
May 18
May 20
May 21
May 25
May 26
May 31
You can still go to the parks these days, but keep in mind that on the Disneyland Grad Nights, California Adventure is closed off to anyone who doesn't have a Grad Nite ticket after 9:00 PM. If you are planning to visit the parks on one of these days, you'll want to have a park hopper or spend your day at Disneyland if you think you'll want to stay past nine.
The second ticket option gives Grads the opportunity to enjoy a full day at Disney California Adventure park plus admission to the Disneyland Grad Nite Private Party Experience later in the evening in the same park. ($119 per person)
Disneyland After Dark: Star Wars Nite
This event is on May 3rd, 5th, and 5th. It is a separately ticketed event with entry beginning after 6 PM at the Disneyland park. There are shorter park hours for Disneyland with the park closing at 7:00 PM.
People who are attending this event may or may not also go during the day. The ticketed event only includes access to the park after 6 PM. Because of this, some predict crowds during the day may be lower. I saw one crowd predictor saying May 3rd might be the best day of the month to go.
Because of the earlier closing time, if you are park hopping, you will want to start your day at Disneyland and then switch over to California Adventure (though keep in mind most people will be doing this). If you are doing one park per day, you'll probably want to spend the day in California Adventure.
If you are a Star Wars fan, you may want to even consider getting a ticket to this event. With the Disneyland After Dark events, there are usually shorter lines – and it's just a really fun event unlike anything else you will experience in the park with your "regular" ticket.
Attraction and Ride Closures
It's always helpful to know what popular rides are going to be closed during your visit. There are always temporary ride closures throughout the day, but here are the rides that will not be open at all during parts of May:
Pirates of the Carribean – anticipated reopening early summer 2022
Mickey's Toontown – closed through earlier 2023
Mater's Junkyard Jamboree – May 9-12th
Golden Zephyr – May 9-19th
Silly Symphony Swings – reopening date has not been announced
Animation Academy – May 2nd – TBD
These rides/attractions have been closed for "hygenic" reasons – they may open at some point in May, but no announcements have been made:
Fantasmic! – This will actually be returning on May 28th!
Finding Nemo Submarine Voyage
Star Wars Launch Bay
Magic Happens parade
Mickey and the Magical Map
Storytelling at Royal Theater
Frozen – Live at the Hyperion
World of Color
What about Memorial Day?
Of course, there are always exceptions to this rule – especially on holiday weekends. For example, Memorial Day weekend is usually one of the busiest times of year at Disneyland. If you're visiting during this time, we recommend getting to the park early, using a Disney Genie+ pass, take advantage of mobile ordering. and being patient!
Other Events
There are always groups of people gathering at Disneyland for "unofficial" park events – but they can still bring in large crowds.
If you click here, you can see some of the events that have been publically listed around the web.
Disneyland Hotel Prices in May
Disneyland Hotel prices seem to be pretty on par with the regular prices. I compared several dates on Get Away Today to similar dates in June, and the prices were exactly the same.
Sometimes you can find a pretty good deal just by searching on Google or Prieline for your specific dates – especially for last minute hotel prices. But I do find the prices in May to be pretty typical for most times of year.
When is the best time to visit Disneyland?
An important thing for many people when visiting Disneyland is to know when there will be lower crowds. I think early May is one of the better times to visit – along with February and mid September.
I have personally visited Disneyland in May a few times. I find the weather to be agreeable, and while there were plenty of people there, it wasn't as claustrophobic as some times we've been!
I think you can have a great time at Disneyland regardless of when you go. But focusing on times where schools are likely to be in session and when there aren't any major holiday or events going on will likely be your best bet.
I hope that this was helpful in helping you navigate Disneyland during May. If you visit this May, be sure to leave a comment and let us know how it went!
Other Posts You May Enjoy: