Disneyland Balloons: Everything You Need to Know
Disneyland balloons are a popular souvenir for visitors to the theme park. They are colorful and fun to carry around – and if you're lucky enough to get a lighted one, they can take your nighttime parade experience to a new level.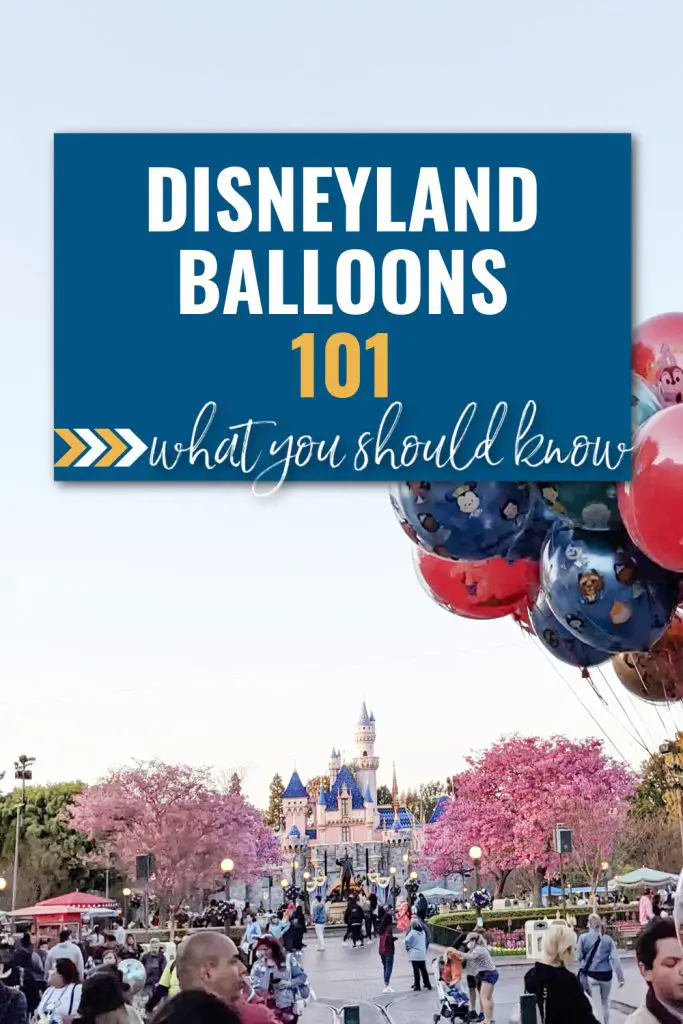 If you are new to Disneyland balloons, you may have a few questions before you buy them. Fortunately for you – we have all the answers right here!
Here is everything you need to know about Disneyland balloons!
How Much Do Disneyland Balloons Cost?
The cost of Disneyland balloons have definitely "inflated" over the years, and they aren't exactly cheap!
Standard Balloons: $12
Specialty Balloons: $18
What Types of Balloons Are Available?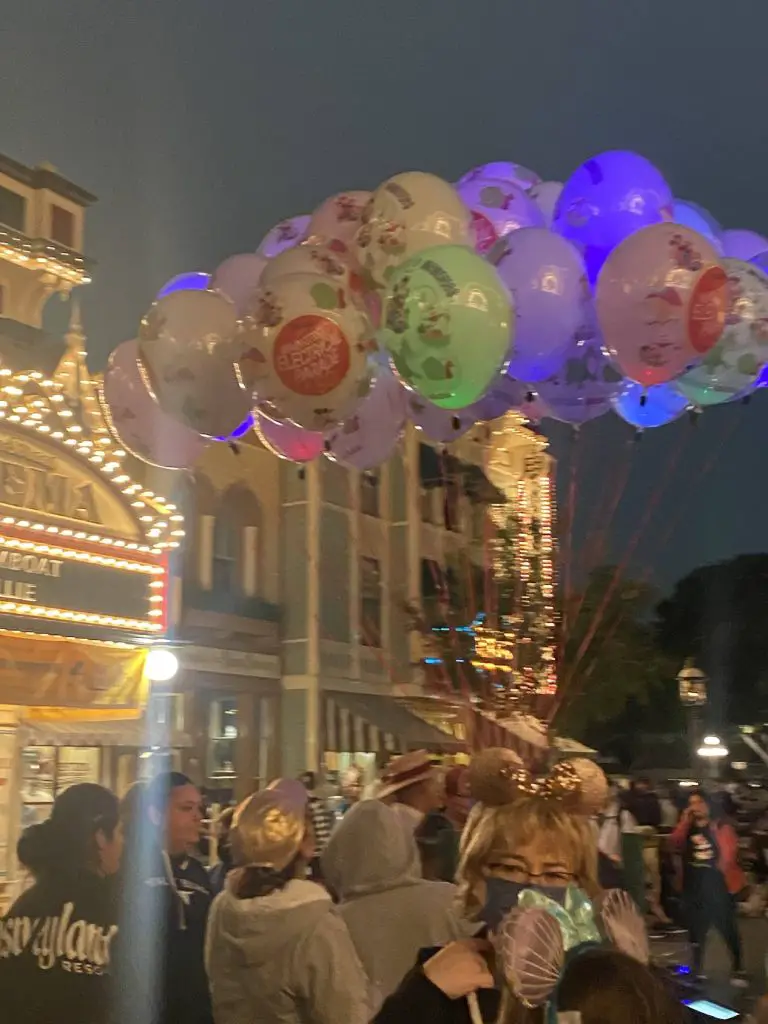 Standard Balloons are traditional round balloons.
Specialty Balloons are the lighted balloons that are available at night, as well as the "Glasshouse" style ballons. These balloons are basically a balloon inside of another clear balloon. They are definitely some of the most popular ones available.
There are a variety of Disneyland balloons available for purchase, including character-themed options like Mickey Mouse, Minnie Mouse, and Goofy. There may be seasonal and limited edition balloons available as well.
Where Can I Buy Disneyland Balloons?
Disneyland balloons can be purchased at a number of locations throughout the theme park. In Disneyland Park, you can find Disney Balloons on Main Street U.S.A. If you head over to California Adventure, they can often be found around on Buena Vista Street around Carthay Circle.
You can find them in Downtown Disney as well, though the locations may vary.
What Happens If My Balloon Gets Punctured or Flies away?
Despite the high cost of this souvenir, you can rest assured that you won't lose your money if something happens to it while you are at the park.
If your balloon flies away, pops, or gets stolen (which, sadly, does happen!), just go to back to a balloon salesperson, show them your receipt, and they'll be happy to give you another one. You must have your receipt, though, so don't lose it!
How Should I Transport My Disneyland Balloon Around the Park?
If you're carrying your balloon around the park, it's best to tie it to a stroller or backpack so that it doesn't fly away. If you have a child that insists on holding it, I would recommend tying it securely around their wrist.
How can I bring my Disneyland balloon home?
When you pay $18 for a balloon, it makes sense that you'd like to enjoy it for longer. Thankfully, Disneyland balloons can be transported home – even on an airplane.
You will simply let the air out and carefully lay it flat in your luggage (being careful not to puncture it). You can reinflate it later with helium!
Can you buy a Disneyland balloon with a credit card?
Yes, you can purchase a Disneyland balloon with a credit card or cash!
How long do Disneyland Balloons last?
With proper care, Disneyland balloons can 2-4 weeks. They are definitely much higher-quality than many balloons. I would say the average is about two weeks.
Can I take a picture with Disneyland Balloons?
Yes! Any cast member selling balloons will happily let you take a picture in front of the balloons. Some may even allow you to hold the balloons. There are occasionally PhotoPass photographers available to take pictures as well.
Where can you find a Mickey Mouse Balloon at Disneyland?
Mickey Mouse Balloons can pretty much be found at any place that sells balloons! He is the star of Disneyland, of course!
With a little bit of planning, Disneyland balloons can be a great way to commemorate your visit to the happiest place on earth!
More Articles You May Enjoy: