13 Best Disney Board Games for Families
Does your family love Disney and games? While we can't all spend every day in. theDisney Parks, you can bring a little bit of that Disney magic into your home with one of these best Disney board games for families!
It can be hard to find family-friendly games that everyone will enjoy. 
Most families have a wide range of ages and interests, so it can be tough to find games that everyone will love.
If you are looking to add some Disney magic to your next game night, there are several amazing options that will keep everyone entertained. We've put together a list of the best Disney games for families that are sure to please everyone. From classic board games like Monopoly and Sorry! to new favorites like Disney Codenames and Villainous, we've got you covered.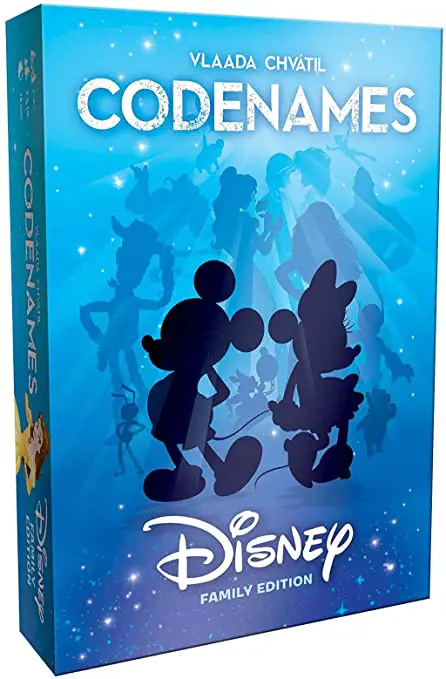 If you're a fan of Codenames, the Disney Family Edition is a must-have game. For players of all ages, this version of Codenames combines favorite characters in a fun and easy-to-play game with pictures.
As teams, your work together to see who can guess their words first. Each team will have a clue-master, who will offer one-worded hints to assist their teammates in finding the right words. Make sure to pick carefully because you don't want to help your opponent by guessing their words! The gameplay is fast-paced and exciting, and you'll want to play again and again.
Villainous
This game is perfect for any Disney fan as you take on the role of a villain and try to achieve your "happily ever after". The gameplay is easy to learn, and each of the six villains has its own guide with strategies and tips for how to win.
It's a fantastic game for any time spent playing games with family or friends. Whether you're a seasoned Disney enthusiast or a classic strategy player, this game is ideal for any gaming night occasion.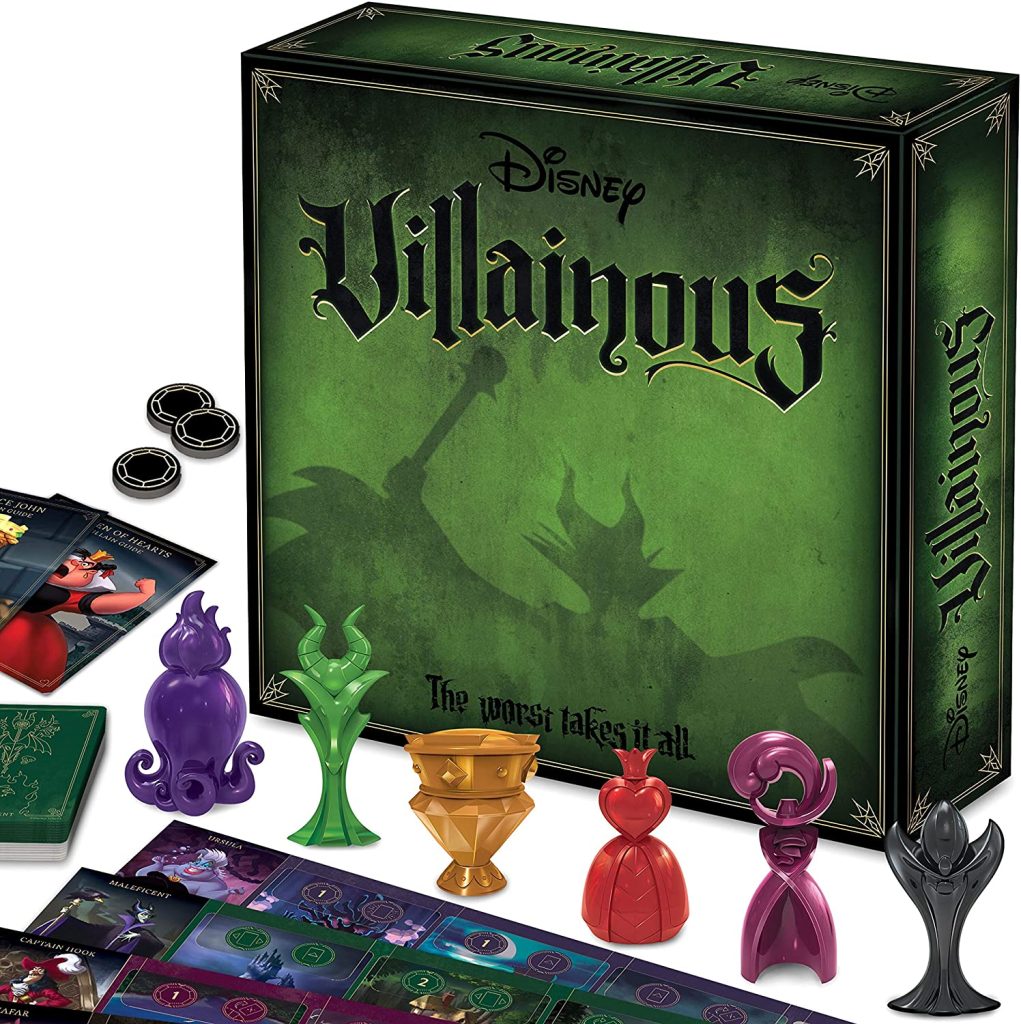 This beautiful game comes with a 3D game board centerpiece that is packed full of beautifully illustrated scenes from the classic Disney attraction. You'll also find 80 unique picture cards featuring joyful children and whimsical animals from around the globe.
As you journey through the game, follow the waterway in your team's boat and match your picture cards to the scenes. The iconic clock tower keeps track of the time from sunup to sunset, or you can play until the sleepy moon comes up.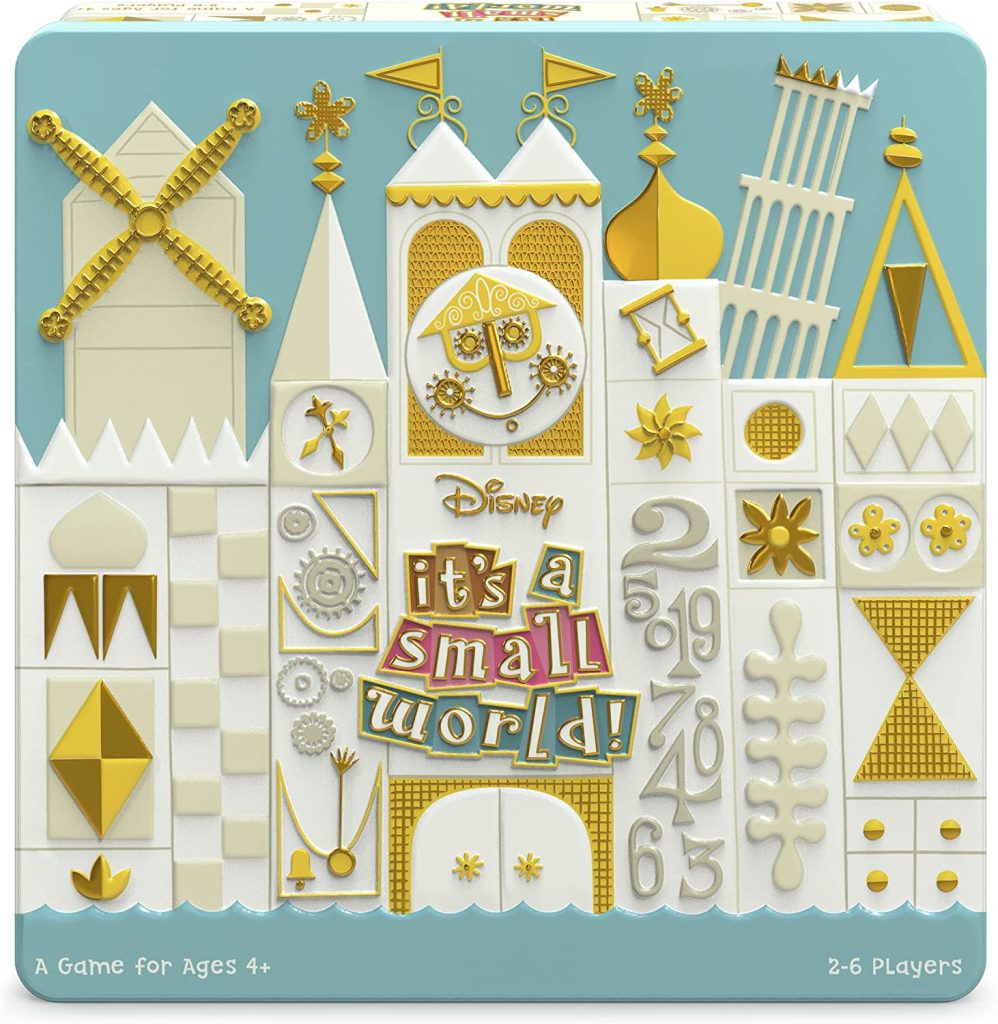 The Disney World theme park pop-up edition monopoly game is a must-have for any family. All of your favorite activities from the Disney parks, as well as six new tokens and a pop-up Disney castle, are included.
The game is easy to play and perfect for all ages. You can complete a game in just 60 minutes, making it the perfect activity for busy families. Whether you're a seasoned Monopoly player or just starting out, you're sure to have a blast with this game.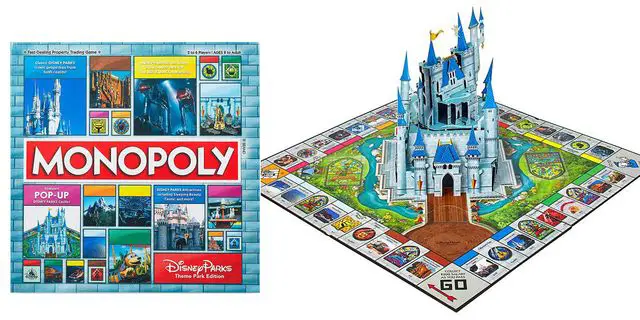 If you're a fan of the Haunted Mansion, or just like spooky games in general, then you'll love Funko Disney's The Haunted Mansion – Call of the Spirits: Disneyland Edition game. It's perfect for families, as it's not too scary and is a ton of fun.
The game is based on the classic Haunted Mansion ride at Disneyland and takes players through all the different rooms of the manor. You'll collect ghost cards as you go, and beware of the Hitchhiking Ghosts – they're not known for being friendly!
Fans of the ride will love the detail in this game, and it's easily explained to new players, making it fun for all ages.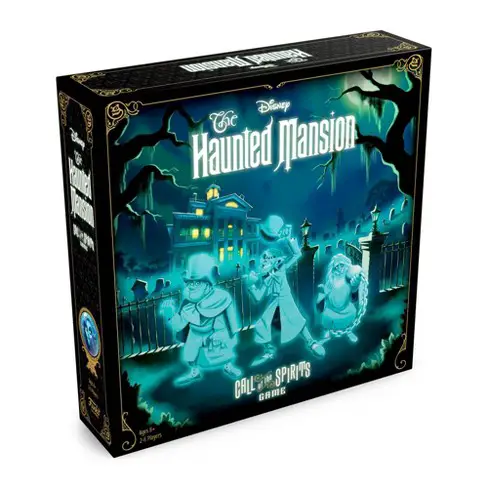 Pictopia-Family Trivia Game: Disney Edition is perfect for board game-loving families. It's easy to understand and can be played in 25 minutes. It's perfect for 2-6 players ages 7 and up. Guess-my-answer questions in Pictopia reveal how much everyone knows about each other, providing a fun twist on the popular trivia game. This makes the game fun and interesting to play over and over again.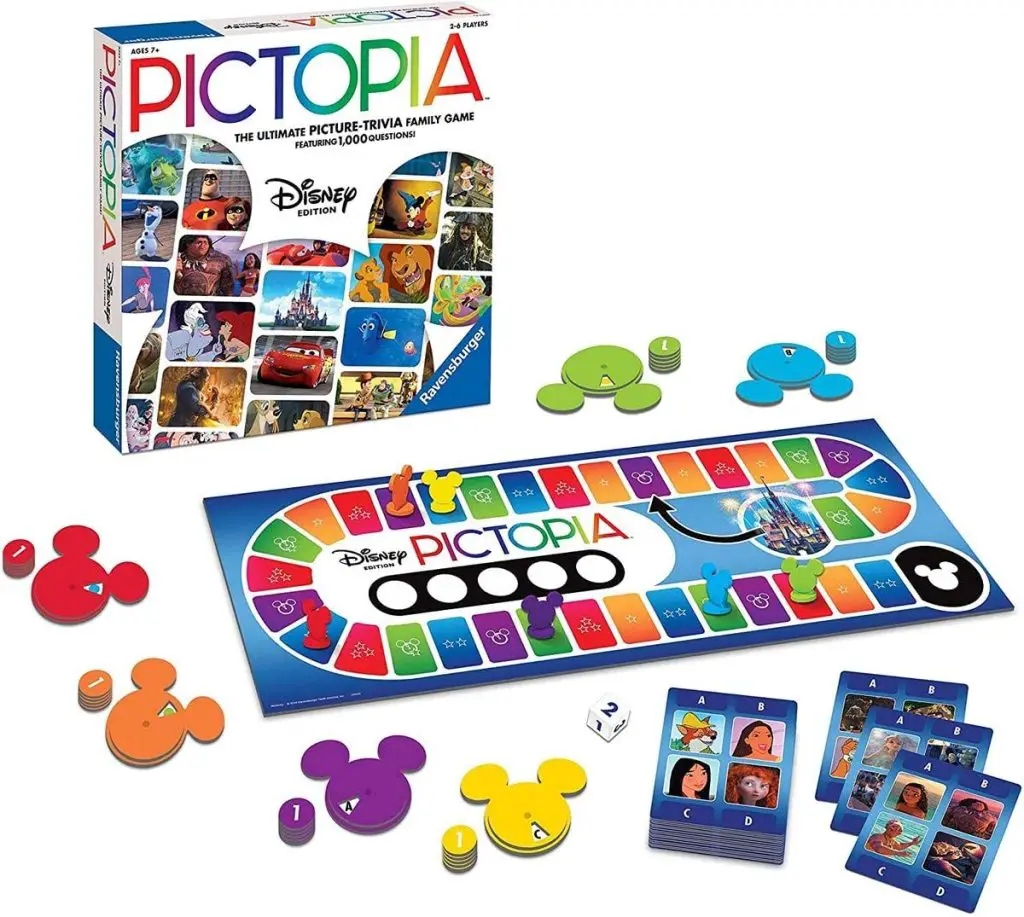 The Disney Villains edition of the Sorry board game is a great choice for players of all ages. The game board is inspired by famous Disney villains and includes Spell cards that add an element of excitement and chance to the game. Players will love chasing each other around the board and saying "sorry" as they bump opponents back. This game is sure to provide hours of family entertainment.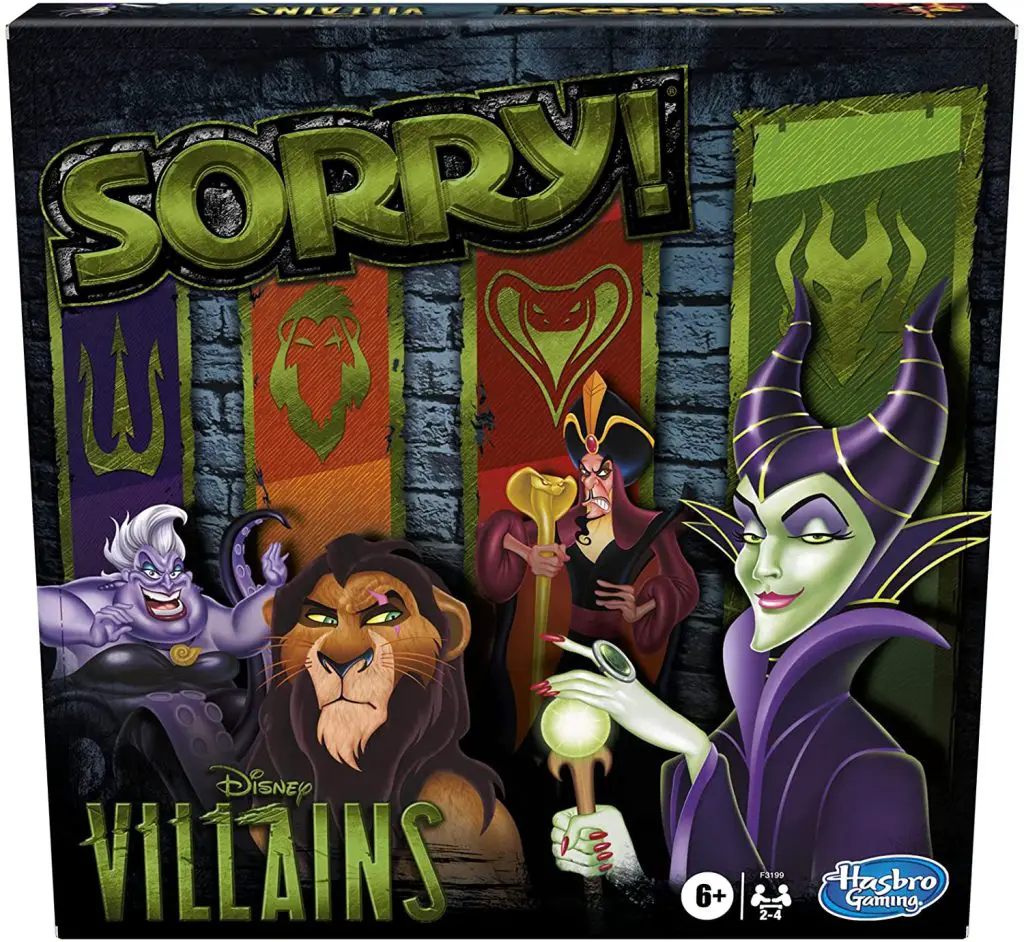 Disney Hedbandz is a fun guessing game with a Disney twist! This quick-to-play guessing game doesn't have any complicated rules, so it's perfect for family gatherings and parties for kids and adults alike.
Simply pick a card from the pile, place it in your Mickey-shaped headband and get ready for the fun to begin. Together you'll use clue cards to discover what you are!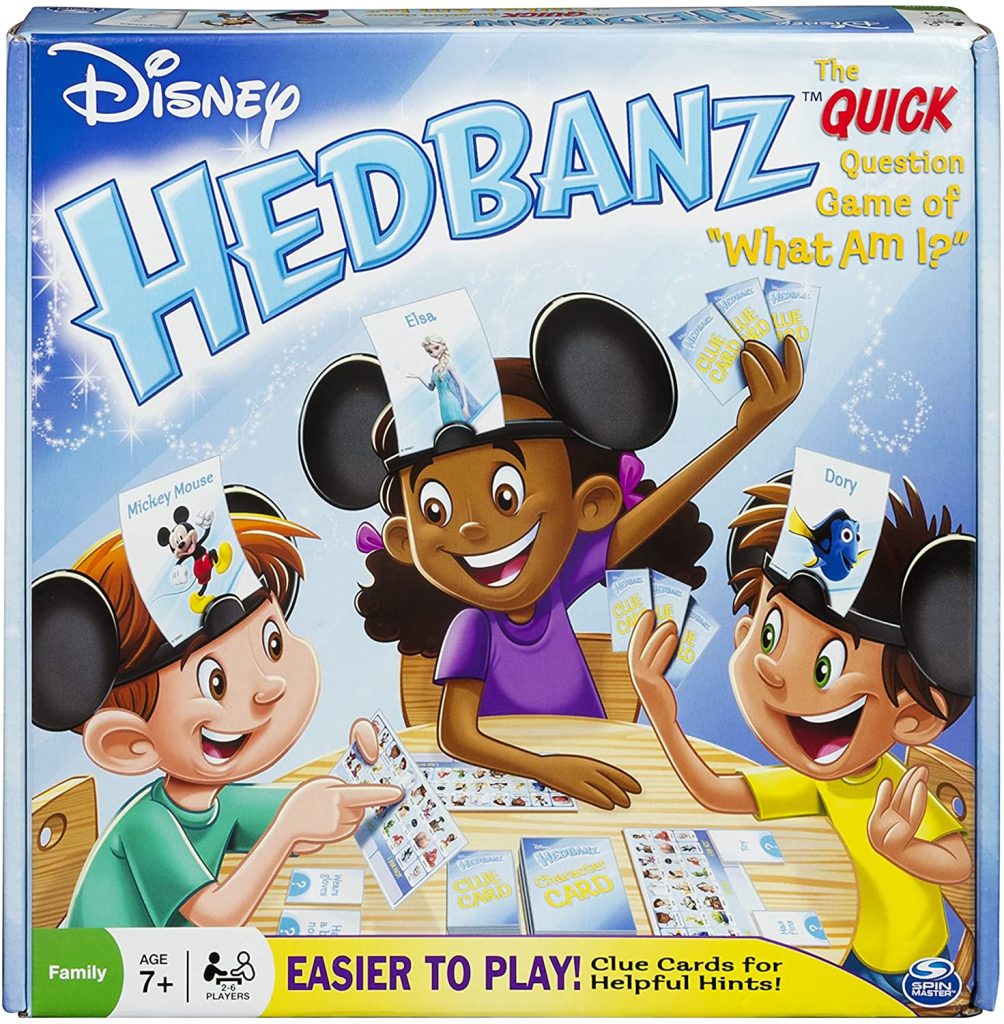 Disney Apples to Apples is an updated take on the classic game, everyone's favorite party game. From Mickey Mouse Clubhouse all the way up through Frozen, and all points in between, these classic stories have been brought to life again through a simple but fun game.
The basic idea behind this one is quite simple: each player draws cards and then chooses the best card they can find to fill their "apple basket." The person who collects the most apples after all of the baskets have been filled wins!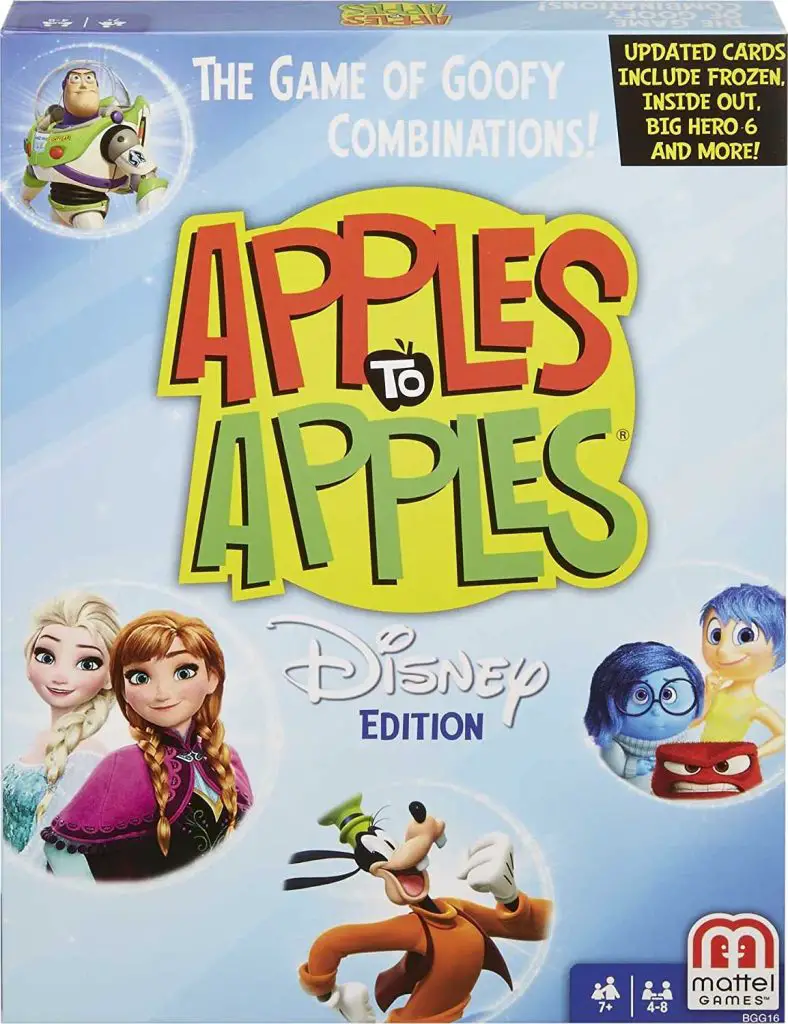 The 5 Second Rule Disney Edition is a fun game that the whole family can enjoy. This fast-paced game is perfect for anyone who loves Disney movies and characters. There are 300 questions in the game, so everyone is sure to find something that they enjoy.
The questions are all about Disney movies, characters, and trivia, so you'll have a blast testing your knowledge while playing. So gather up your family and friends, and get ready for some fun Disney trivia. You may not know the answers, but that's part of the fun!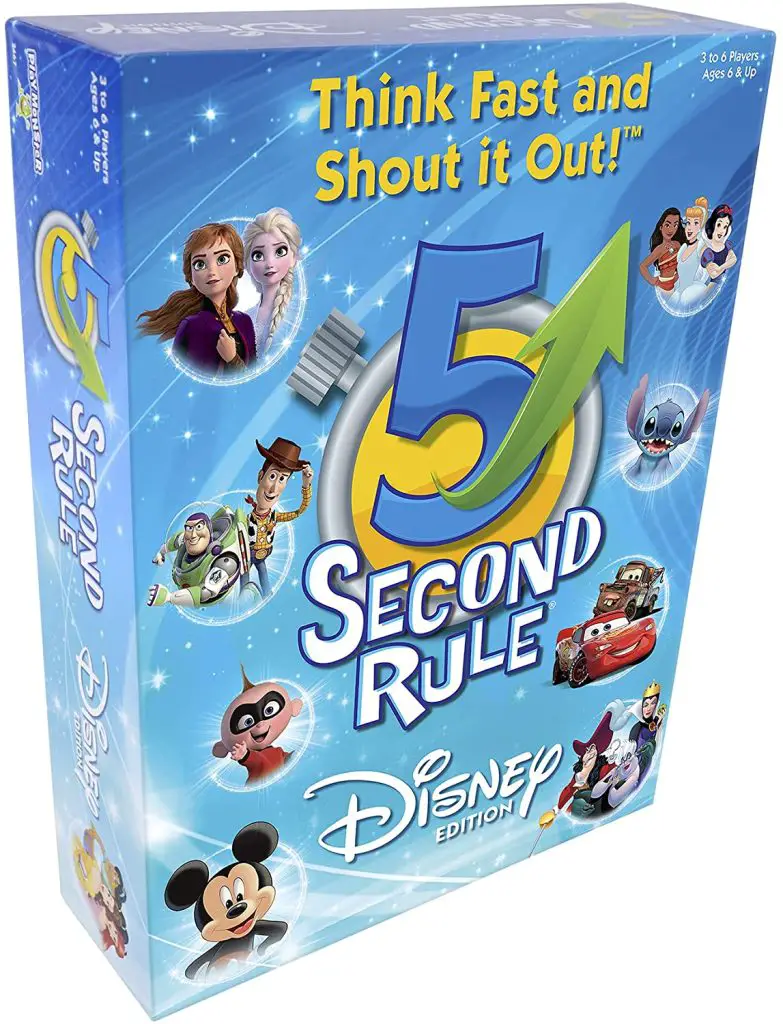 Munchkin: Disney Card Game is a ton of fun for all ages! Players battle it out as Disney fans, recruiting allies, gathering items, and defeating villains from classic films and cartoons.
The gameplay is simple enough that anyone can pick it up, but there is still enough strategy to keep you interested. It can be played with 3-6 players, so it's perfect for any size family. The only downside is that it can be a little bit addictive – you may not want to put it down once you start playing!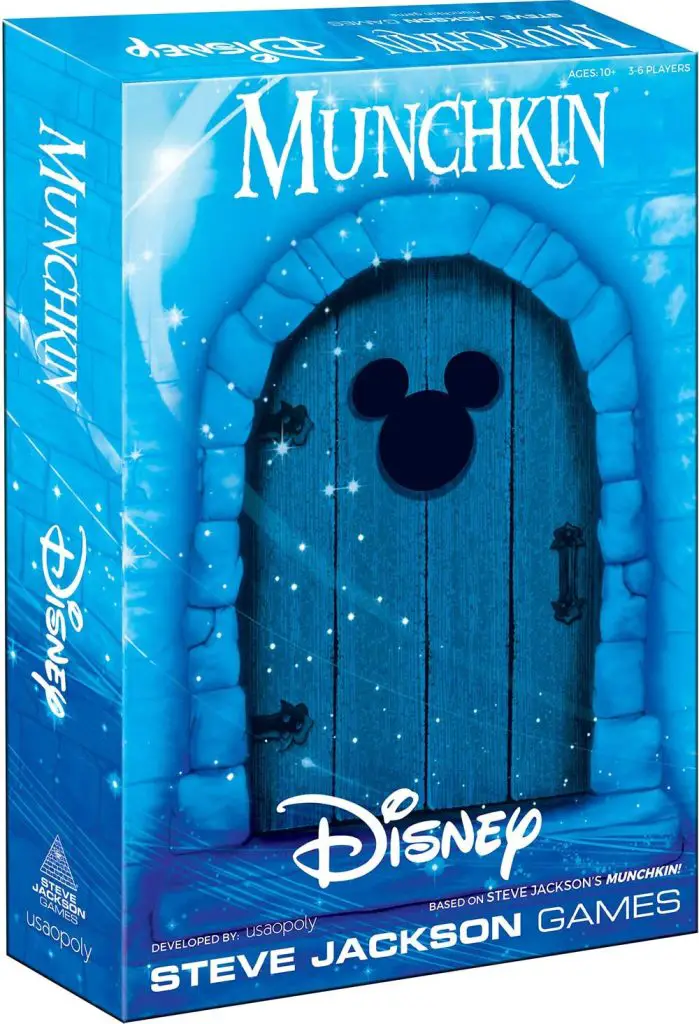 Disney Colorbrain is a board game that is perfect for families. It tests your knowledge of Disney movies, with questions ranging from the color of Elsa's eyes to the color of Hercules's cape.
The game may be played with as few as two players all the way to a maximum of five (or you could have more with teams) and it is perfect for all ages. The gameplay is simple – just put down the right color for the question and hope others slip up!
The first person or team to score ten points are the winners! This is a great game for family gatherings or any time you just want to have some fun. So gather up your family and friends, and break out the Disney Colorbrain board game for some unforgettable entertainment!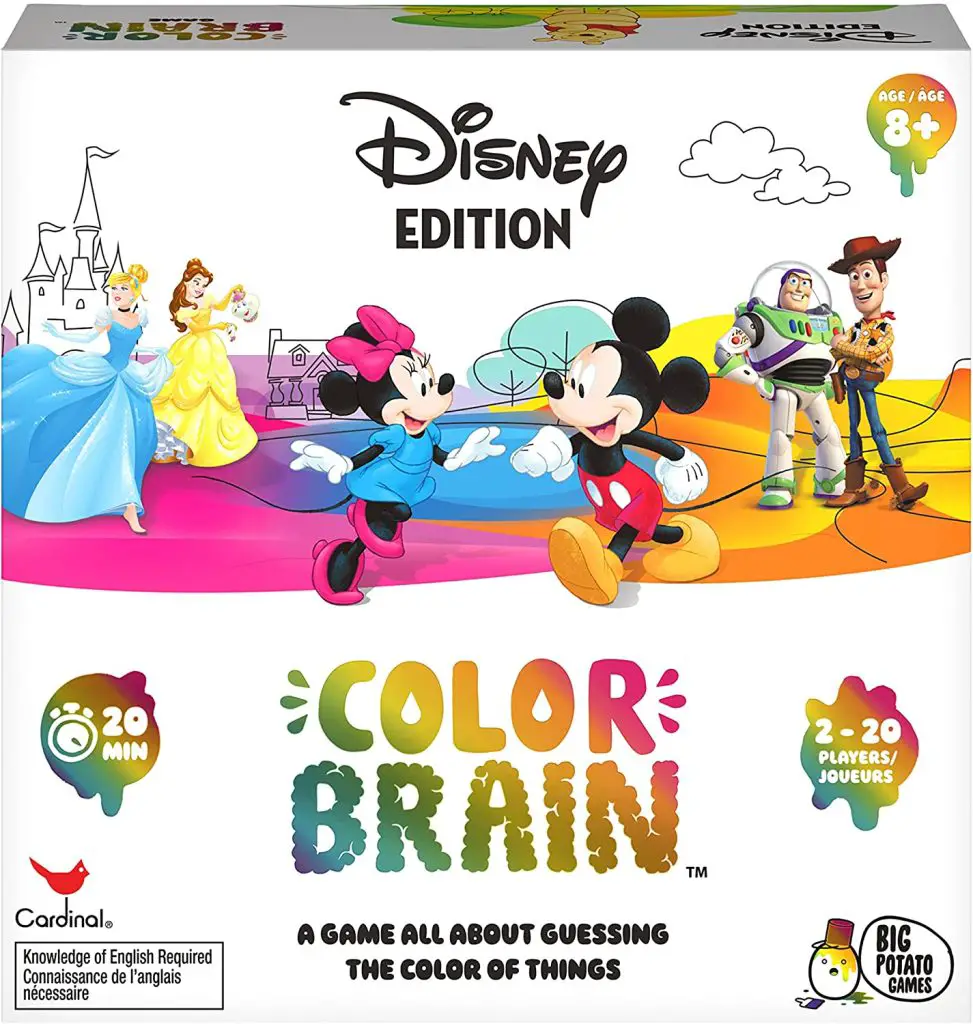 Geek Out! Disney Party Game is a great game for all fans of Disney! In this magical version of Geek Out, your knowledge of Disney trivia will be tested as you see how many things you can list based on topics such as Pixar, music, live-action, and more.
The game is set up like most trivia games. There is a board with a number of different categories, and each player has a certain amount of spaces they can move their token around the board. The first player to get their token from start to finish wins the game. So gather your family and friends for a night of Disney trivia fun!
It can have 2-99 players, so it's great for large groups!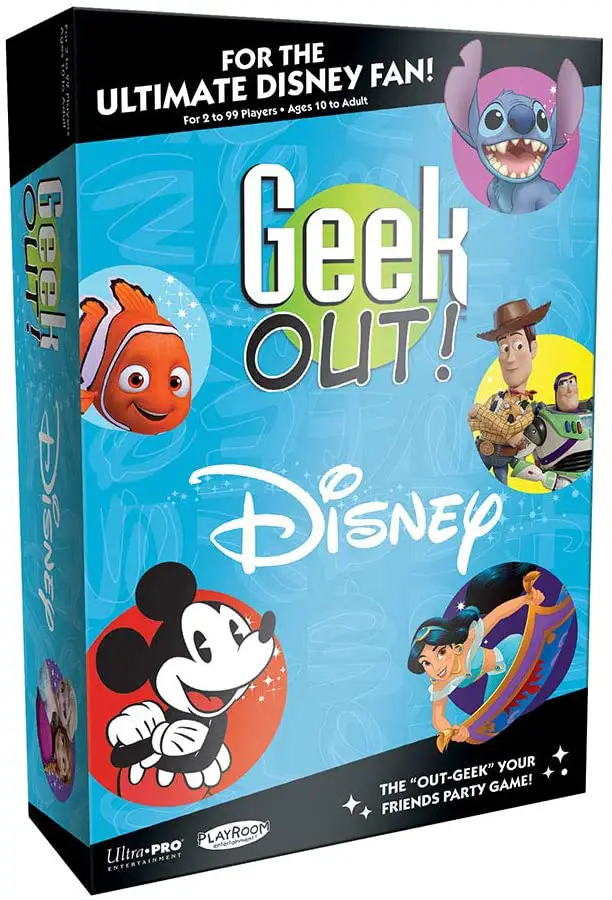 So gather up the family, stock up on snacks, and prepare for some good old-fashioned fun! Disney board games are a great way to bring everyone together and create memories that will last a lifetime.
Whether you're playing one of your old classics or trying out one of the newer games, we guarantee you won't be disappointed. And who knows? You may just find yourself winning more than a few games along the way.
More Articles You May Enjoy: