Where To Get a Dole Whip At disneyland
Dole Whip is a beloved treat that adds a touch of tropical sweetness to your Disneyland experience. Whether you're exploring Adventureland or seeking a relaxing spot outside the park, these locations offer a variety of Dole Whip options to tantalize your taste buds. Keep reading to learn where you can snag your own!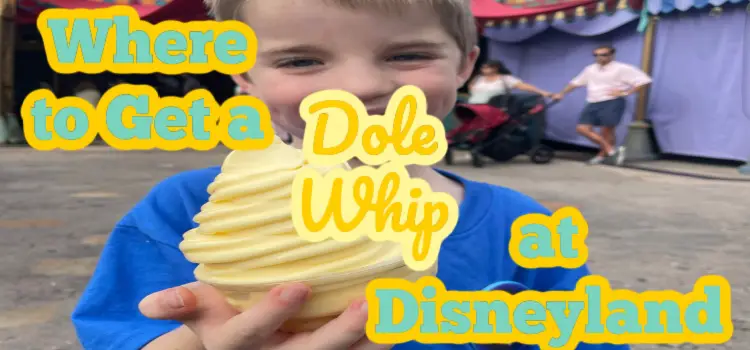 A trip to Disneyland isn't complete without indulging in the iconic and refreshing treat known as Dole Whip.
If you're wondering where to find this tropical delight within the magical confines of Disneyland, look no further. I
n this article, we'll guide you to the best spots where you can get your hands on a delicious Dole Whip, ensuring you don't miss out on this delightful experience.
What is a Dole Whip?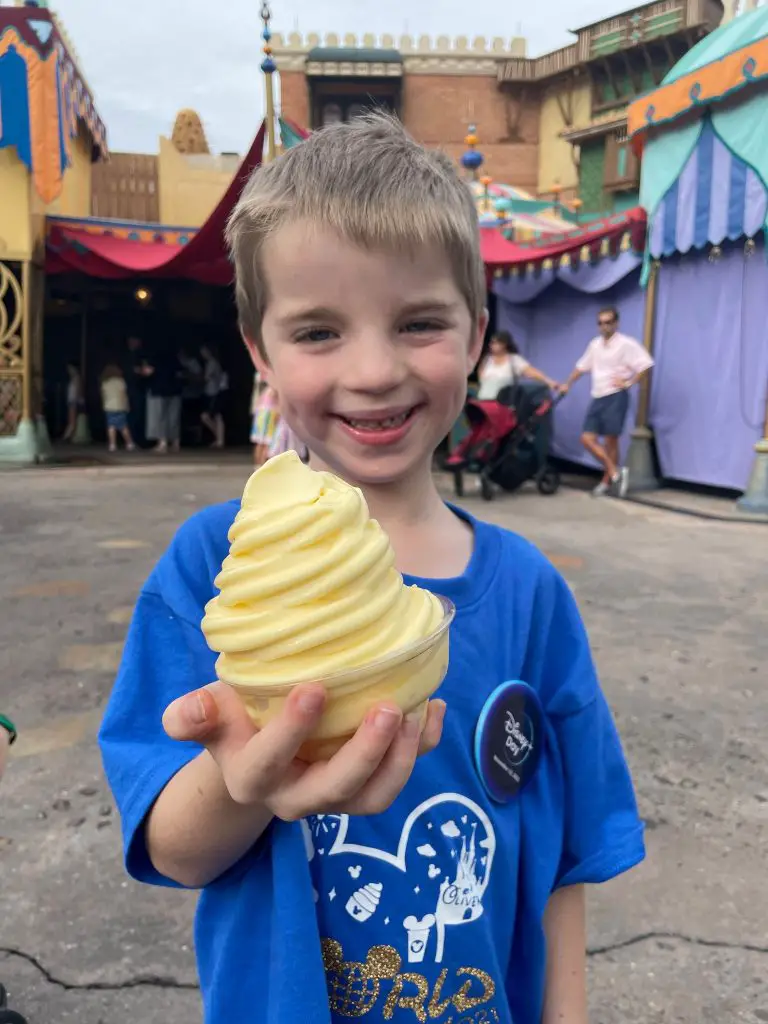 This delectable soft-serve pineapple dessert has become a must-have for visitors of all ages.
A Dole Whip is a popular frozen dessert that originated at Disneyland in the 1980s. It is a soft-serve treat known for its creamy texture and refreshing, tropical flavor. The classic Dole Whip flavor is pineapple, made from a pineapple-flavored powder mix and water, creating a smooth and creamy pineapple-infused soft-serve.
Why are Dole Whips so popular?
Dole Whips have become an iconic treat at Disney parks and have gained a dedicated fan base. They are often enjoyed on their own, served in a cup or cone, or as a float, where the soft-serve is combined with pineapple juice or another beverage.
The combination of the sweet pineapple flavor and the creamy texture makes Dole Whips a favorite among visitors, especially on hot days.
Over the years, the popularity of Dole Whips has grown, leading to variations of the dessert, including different fruit flavors like orange, raspberry, and mango. However, the classic pineapple Dole Whip remains the most widely recognized and sought-after option.
Dole Whips can now be found not only at Disney parks but also at various other locations and events, often served in places with a tropical or Hawaiian theme.
The delightful taste and unique experience of enjoying a Dole Whip have made it a beloved treat for Disney enthusiasts and dessert lovers alike.
Where can you find a Dole Whip at Disneyland?
Aloha Isle (Adventureland)
Located in Adventureland, Aloha Isle is a popular destination for Dole Whip enthusiasts. This charming tropical-themed spot offers classic pineapple-flavored Dole Whip, served in a cup or as a float. Indulge in this delightful treat as you explore the nearby attractions and soak up the vibrant atmosphere of Adventureland.
Tiki Juice Bar (Adventureland):
Adjacent to the enchanting Enchanted Tiki Room, the Tiki Juice Bar is another fantastic location to satisfy your Dole Whip cravings. T
his outdoor kiosk offers both pineapple and pineapple-orange swirl Dole Whip, allowing you to experience a delightful combination of flavors. Take your Dole Whip to-go or enjoy it at the nearby seating area while immersing yourself in the tropical vibes.
Tropical Hideaway (Adventureland)
For a unique twist on the classic Dole Whip experience, head to the Tropical Hideaway.
Nestled within Adventureland, this charming eatery offers an array of delectable treats, including the beloved Dole Whip.
Besides the traditional pineapple flavor, you can also find seasonal variations, such as raspberry or mango, adding a burst of fruity goodness to your Disneyland adventure.
Tangaroa Terrace Tropical Bar & Grill (Disneyland Hotel)
If you're staying at the Disneyland Hotel or simply want to explore outside the park, Tangaroa Terrace Tropical Bar & Grill is the perfect destination.
This Polynesian-inspired restaurant serves up a variety of mouthwatering dishes and, of course, Dole Whip. Enjoy your Dole Whip by the poolside or relax in the cozy seating area while savoring the tropical flavors.
Disneyland Mobile Ordering
To save time and skip the lines, take advantage of Disneyland's mobile ordering feature.
Through the official Disneyland app, you can browse menus and order Dole Whip from select locations, including Aloha Isle and Tiki Juice Bar.
Simply place your order, choose a convenient pickup time, and enjoy your Dole Whip without the wait.
Don't forget to snap a photo of your Dole Whip creation and savor every spoonful of this iconic dessert.
Embrace the magic and enjoy the perfect blend of pineapple goodness as you create memories that will last a lifetime at Disneyland.
More Posts You May Enjoy: