How to Get to Disneyland Without a Car: 4 Ways
If you're planning a trip to Disneyland, you may be wondering how to get there without renting a car. With a little planning, it's actually quite easy to get to the Happiest Place on Earth without your own set of wheels. Here are our top four ways to get to Disneyland without a car.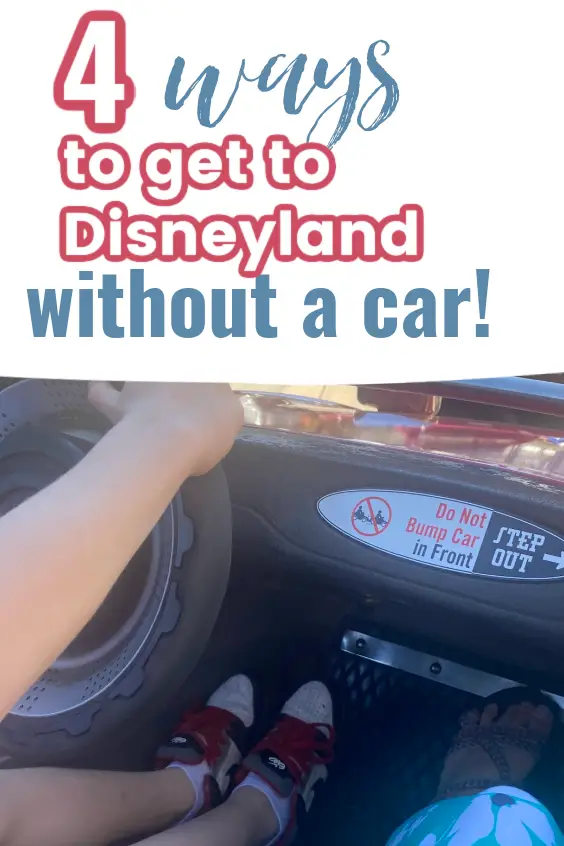 Going to Disneyland is a lot of fun, but you might be wondering if you can manage the trip without a car.
Most people think that you need a car to go to Disneyland, but that's not the case. There are actually four easy ways to get there without one – in fact, we prefer NOT to have a car when we go to Disneyland!
Here are the four easy ways to get to Disneyland without a car.
Book your next magical family adventure through our friends at Get Away Today! They are truly the Disney experts and can make planning your trip a breeze for both Disneyland and Disney World. You can browse their website or call 1-855-GET-AWAY. Make sure you tell them Magical Family Travel Guide sent you or use the code MFTG for $10 off a Southern California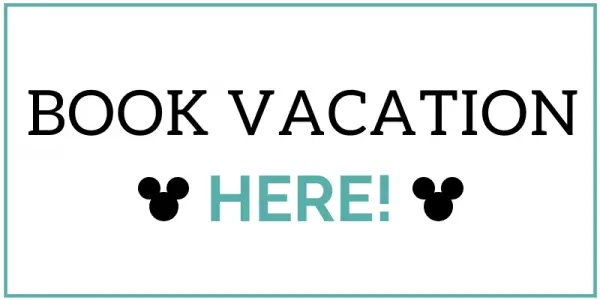 Option 1: Take the ART
One of the most popular options is probably the Anaheim Resort Transit (ART). ART offers service from more than 20 hotels in the area, as well as from the Anaheim Amtrak and Metrolink train stations.
ART offers everything from one day to 30 day passes. It's pretty affordable, especially for children 3 to 9.
We have taken the ART a few times with mixed experiences. Sometimes it was reliable, other times not so much. If you are at a hotel that is at the beginning of a route, it's really nice. If you are toward the middle or end, you may not always get a seat on the bus.
The ART picks you up and drops you off right at the bus depot at Disneyland. Even though it can be a little tricky getting on the ART, it can be a great alternative to a car or walking.
You can purchase ART passes at a participating Anaheim area hotel
Visit one of 13 ART ticketing kiosks located within the Anaheim area
Visit the information desk at the ARTIC (Anaheim Regional Transportation Center)
Pay on board (Exact change only)
You can also look into the PCA shuttle, which is available at a few hotels.
Option 2: Ride share with Uber or Lyft.
If you're not familiar with ride-sharing services like Uber or Lyft, they're essentially like having your own personal driver.
You can use their respective apps to book a ride, and then pay for the trip directly through the app. While this option is generally more expensive than taking the bus, it can still be cheaper than renting a car (not to mention less hassle).
Plus, you'll get dropped off right at the entrance to Disneyland, so you won't have to worry about finding (and paying for) parking.
This is a good option for those who aren't traveling with children who need to be in car seats. We've never taken advantage of ride sharing to Disneyland simply because we'd have to bring our car seats- and who wants to lug those around Disneyland?!
Option 3: Toy Story Parking Lot

This is one of those options that may or may not be acceptable by all, but it works out pretty well. The Toy Story Parking Lot is near several hotels in the Anaheim area, and you can go jump on the buses without actually parking. in the parking lot. We have done this a few times, and it's worked out pretty well.
Option 4: Walk (if you're staying close by)
Finally, if you're lucky enough to be staying within walking distance of Disneyland (or willing to walk a bit further), then that's probably your best bet. Not only is it free, but you also won't have to worry about dealing with transportation logistics at all. Just be sure to wear comfortable shoes and pack some snacks and water so you don't get too hungry or thirsty during your day of exploring!
Why Go to Disneyland without a Car
There are many reasons to visit Disneyland without a car.
For one, relying on public transportation or other modes of transportation can help you to avoid the hassle and stress of navigating a crowded parking lot or finding a place to park.
Additionally, using alternate forms of transportation allows you to spend more time enjoying your favorite rides and attractions rather than sitting in traffic.
And perhaps most importantly, going without a car allows you to fully experience all that Disneyland has to offer, from its world-famous parades and spectacular fireworks shows to its exciting rides and immersive themed environments.
Can you do all these things with a car? Absolutely! But if you aren't driving, you don't have to worry about leaving early to miss the crowds in the parking lot, and you can really stay much longer
So if you're looking for an exciting and fun way to explore all this magical land has to offer, consider skipping the car and heading there by foot, bus, train, or another mode of transport instead! Let us know if you prefer a car or not!
More Articles You May Enjoy: