Visiting the Disney parks begs the age old question, "But what will I wear?" For many, a t-shirt with their favorite character on it or a themed backpack will suffice, while others are much more invested in planning the perfect outfit for the occasion. So let's take a look at clothing possibilities and where to find them.
Local Options
I know what you're thinking, but hear me out. No matter where you live, most locations will have possibilities for buying Disney clothing that can be worn to the parks.
In recent years, there has been more Disney, Marvel, and Star Wars branded clothing appearing in stores like Walmart and Target. Target specifically has some stores with a "Disney Store" located inside with Disney merchandise and clothing. Currently, there are only 25 locations across the U.S. with this shopping experience available. To find out if there is a participating Target near you, try the Disney Store Finder at https://www.target.com/c/disney-store-finder/-/N-v0kh5.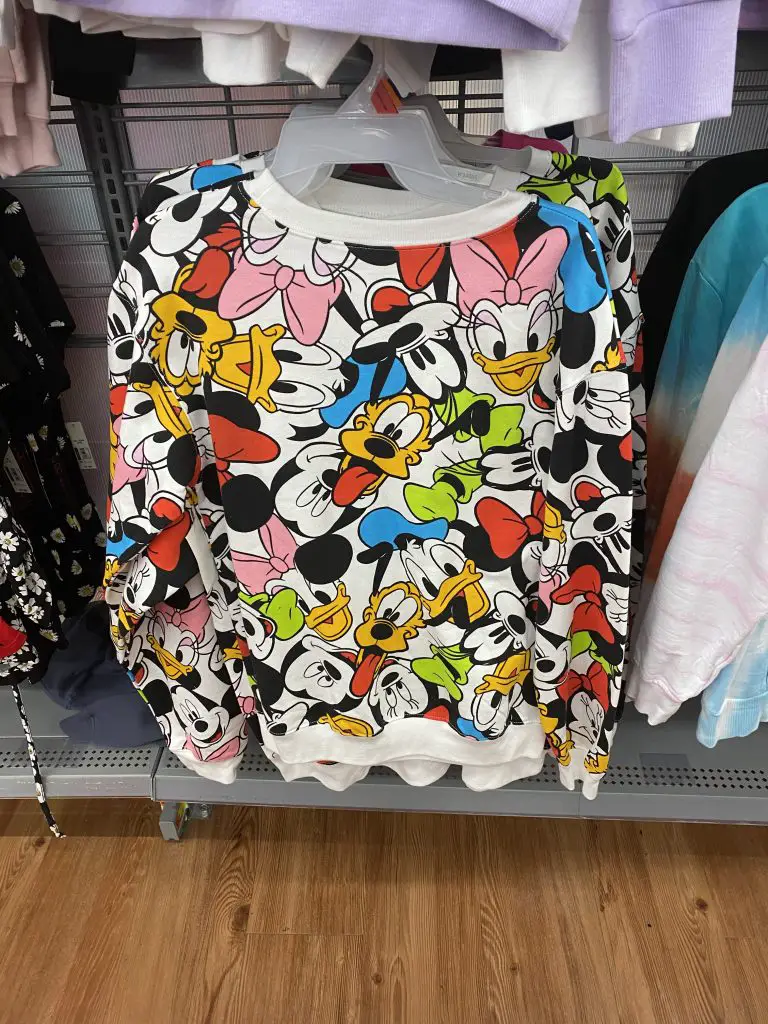 Meanwhile, check out your local stores for clothing that will bring a little more magic to your trip, without hurting your wallet. Most clothing items found at stores like Walmart and Target can be found for anywhere from $10-$30. I just picked up the sweatshirt you see above at a local Walmart for only $10. Trust me, they're there. You just have to keep your eyes open.
Another little tip is to keep an eye on the dollar section at Target. They don't always carry the same products, but if you're lucky, you'll find some Disney items that you can bring with you. The other day these cute little hats were occupying the shelves just waiting to be claimed.
But remember, that the inventory between stores can vary. So if you find something that catches your eye, I would grab it while you can.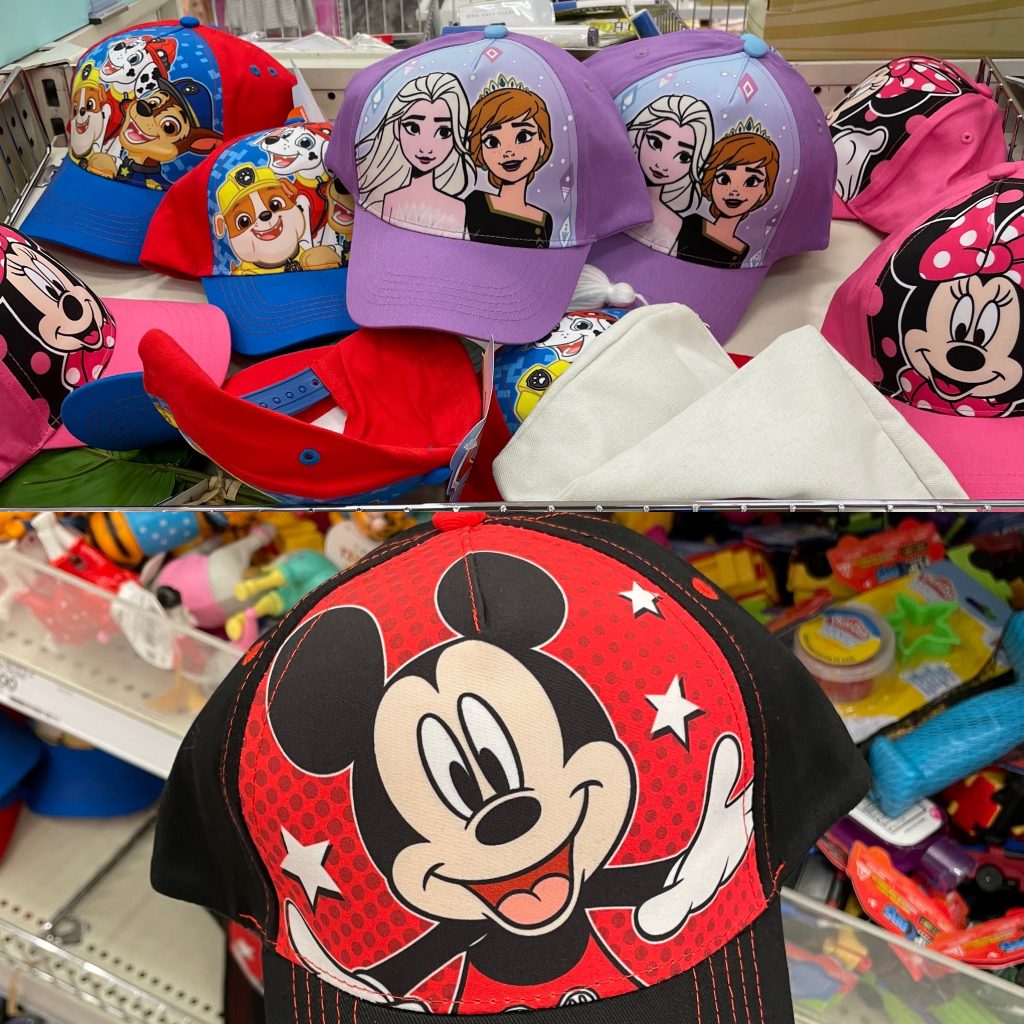 A slightly pricier option is to visit your local Disney Store, if you have one in your area. Disney Stores are like an extension of the Disney Parks. You can find some of the same merchandise and clothing, but often times, it will differ. And inventory is changing quite frequently, so there are always more options. Disney Stores have toys, swimwear, clothing, spirit jerseys, shoes, backpacks, jewelry, and more, for both children and adults.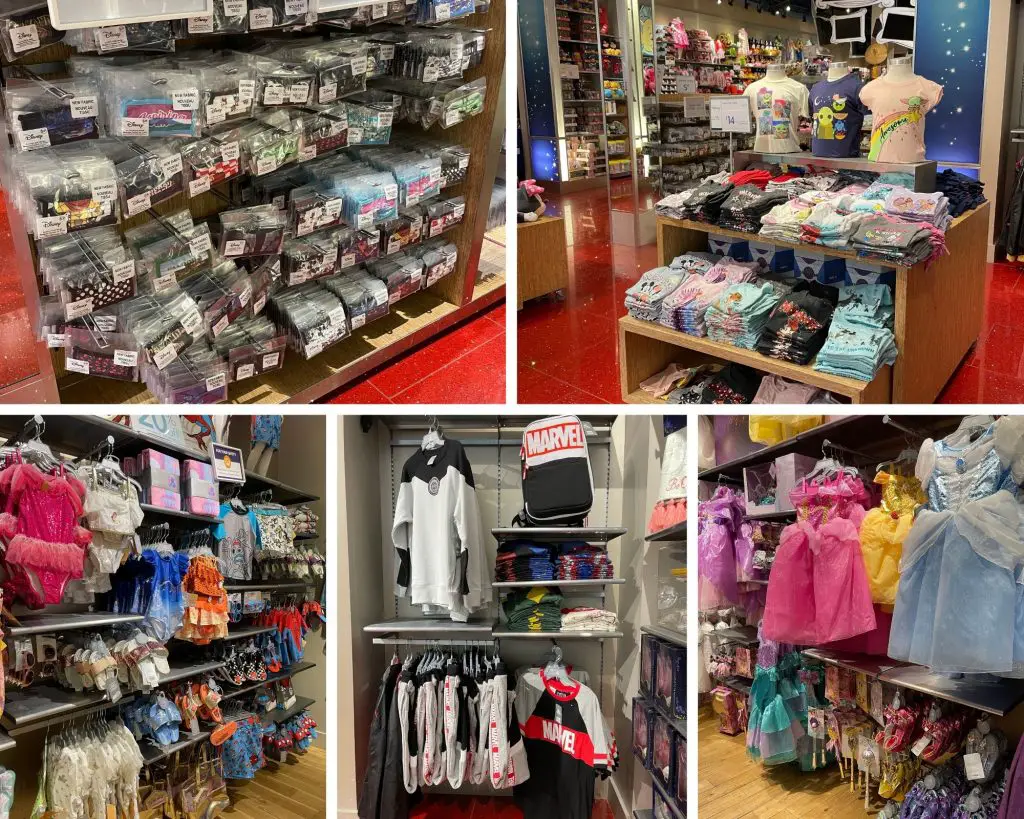 The Disney Store is a favorite of mine because you can usually find your favorite character or series somewhere in the store. I have purchased many t-shirts from the Disney Store because of their reasonable prices and variety. Adult t-shirts are usually around $12-$14, and children's t-shirts are usually between $10-$12.
Online Options
For those who don't live close to the stores listed above or enjoy the convenience of shopping online before your trip to the Happiest Place on Earth – there are even more options!
One option is the online website of all the stores listed above. You can visit walmart.com or target.com and see what you can have shipped to your home or local store. However, online purchasing will sometimes have minimum purchase limits, so just be aware when you are making your purchases.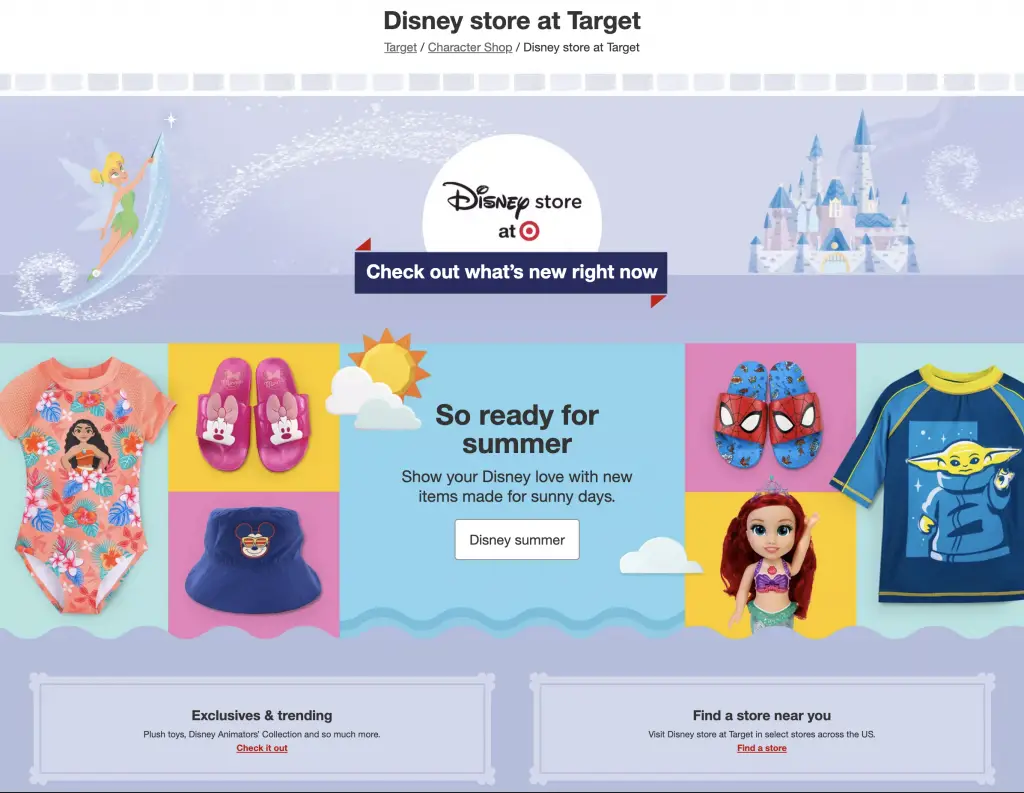 The Disney Store and the Disney parks also have an online platform called https://www.shopdisney.com/. Here you can find the latest clothing, toys, accessories and home goods found in the Disney parks.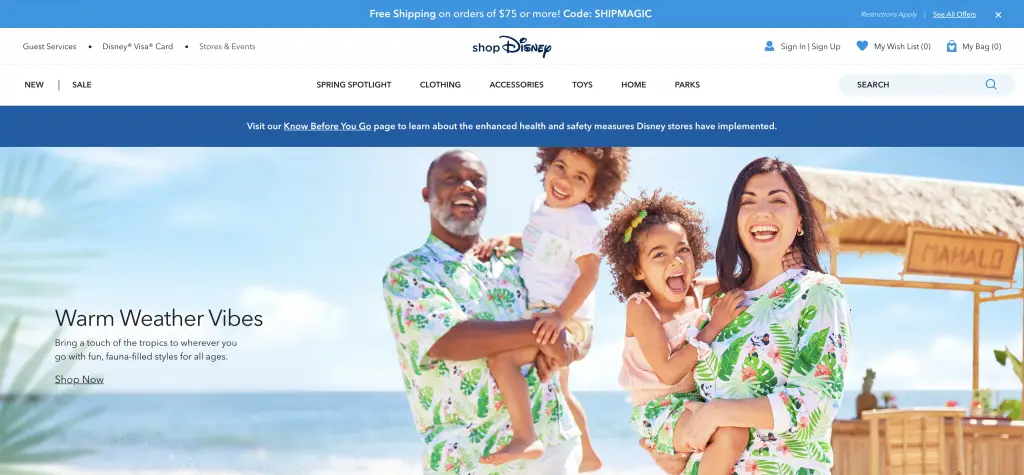 This is a fantastic option that my family has personally taken advantage of on a few occasions. Living far away from the parks, you don't have the ability to drive down and shop for all the fun new items. But ShopDisney gives you a chance to bring a little of that Disney magic into your home, no matter where you live.
Disney Parks
Finally, there is the option of going shopping on Disney property. Some people enjoy visiting Downtown Disney or Disney Springs a day or two before their park visit because World of Disney and other shops will carry the products you can find in the parks.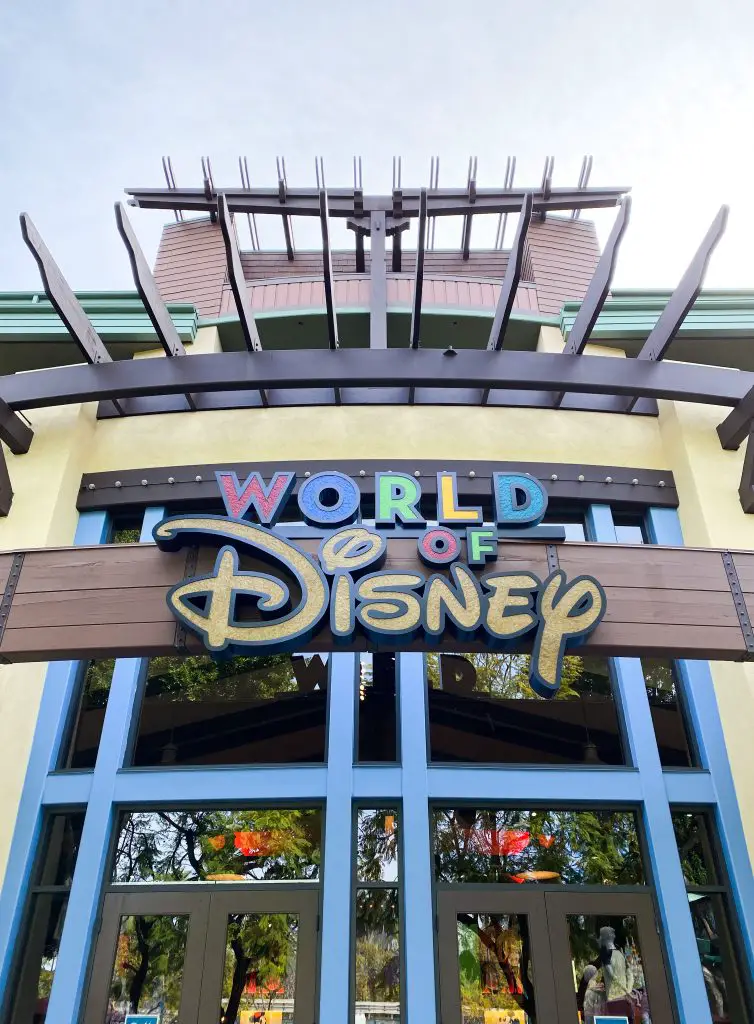 I have even seen some guests wear normal t-shirts into the parks and one of their first stops when they enter the parks is one of the clothing shops like the Emporium, where they will pick out their favorite outfit, purchase it, and change into it before enjoying the rest of their magical day.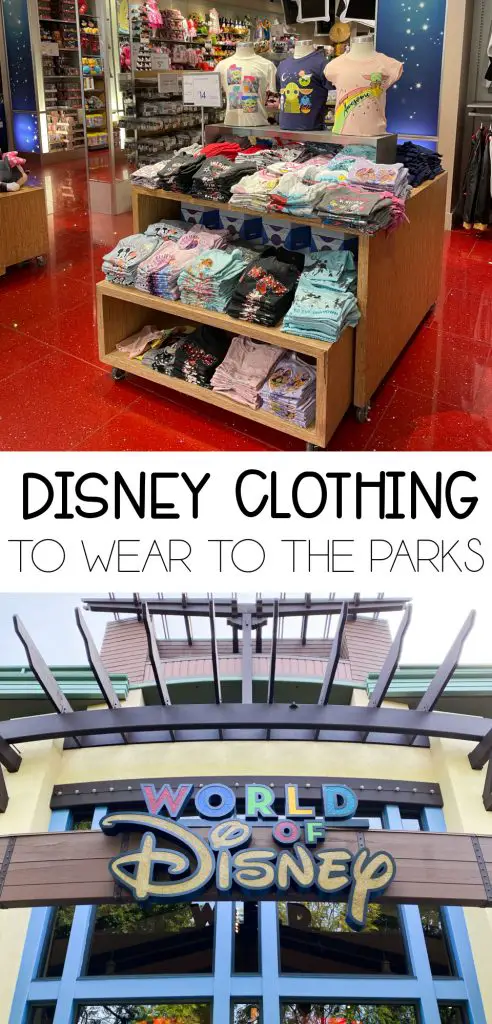 There are lots of options to find the perfect thing to wear to the parks to complete your magical visit to the Happiest Place on Earth. Just remember to keep your eyes open for your favorite characters and enjoy your visit!