Top 10 Disneyland Kids' Meals Your Child Will LOVE
Disneyland is known for its magical atmosphere and family-friendly attractions. But when it comes to food, the options can be a little less than kid-friendly. That's why we've put together a list of the Top 10 Disneyland Kids' Meals Your Child Will Love. From pizza to chicken fingers, there's something on this list for every picky eater! So don't let your child go hungry at Disneyland – check out our picks for the best kids' meals around!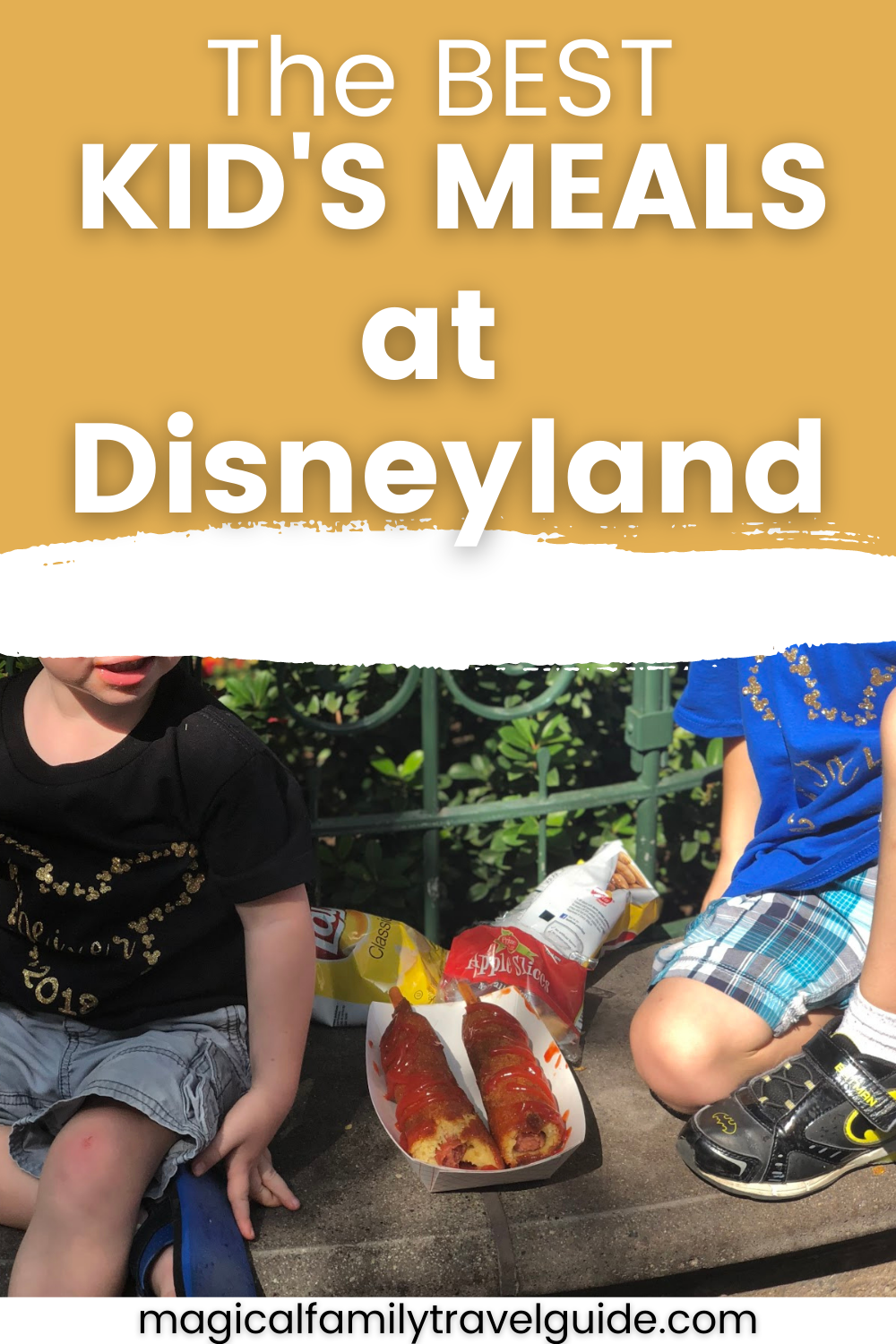 Disneyland is where magic is around every corner – but that magic can quickly disappear with a hangry child (or, if you're like me, an adult).
When it comes to food, Disneyland offers a wide variety of options – much of which is geared towards adults. So what's a parent to do when their child is begging for food and they don't want to break the bank?
Fear not! We've put together a list of our favorite Disneyland meals that kids love. These are items that our kids have enjoyed and generally are pretty affordable.
PRO TIP – Take advantage of mobile ordering at most of these restaurants. You'll probably want to secure a spot about an hour before you are ready to eat. It makes life so much easier with kids when you don't have to wait forever in line. However, keep in mind that
Pizza at Pizza Planet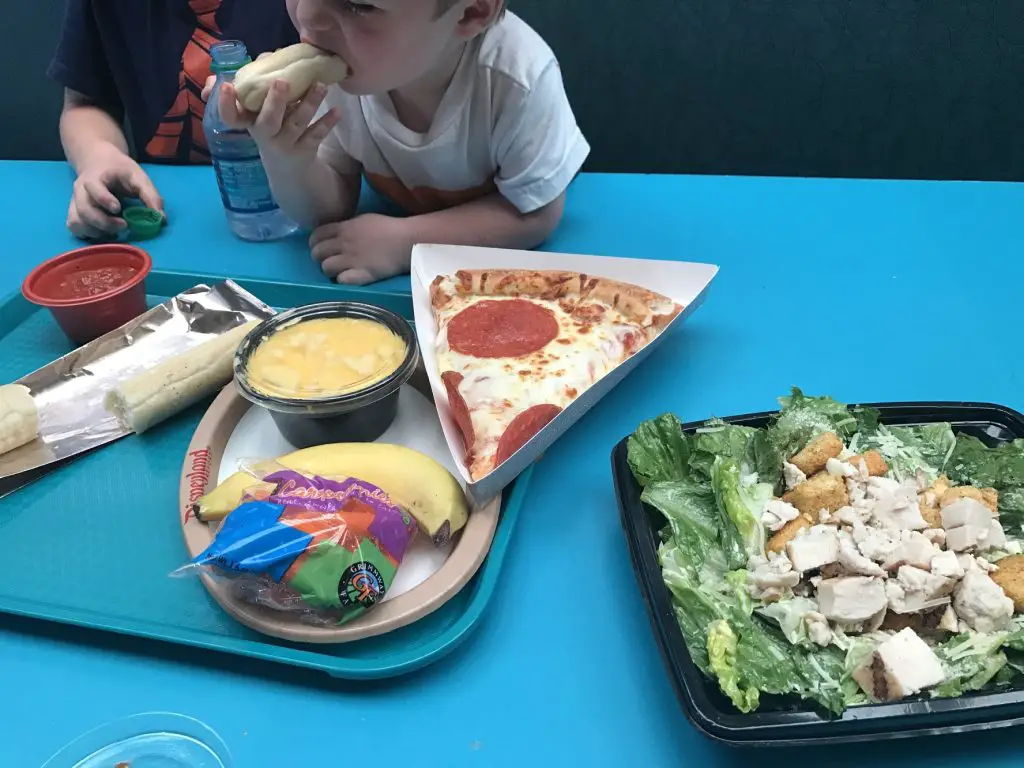 Honestly, you really can't go wrong at Pizza Planet. We always go there at least once during our Disney trips. There are two main options for pizza:
By the Slice – between $7.99 and $8.99 per slice
Kid Size Cheese Pizza – $6.99 for the meal. It includes carrots, a Cutie Mandarin orange, and a choice of drink.
Personally, we like getting the kid-size cheese pizza. We have plenty of snacks in our backpack for the day if the kids don't get filled up, but it usually ties them over for a while!
If your child doesn't love pizza, they also have a great Kid's Check Meal for $7.99 – Space-getti with Meatballs.
Chicken Tenders at The Golden Horseshoe
The Golden Horseshoe is a great spot for kids because they offer chicken tenders as one of the kids' meals. This meal comes with a cutie mandarin orange and applesauce, as well as a drink. You usually can substitute in fries if you'd rather.
This will run you about $7.99, and it's quite filling. If you have an older kid, you can get an adult entree for 10.99.
The Stage Door Cafe also has chicken tenders.
Corn Dog at Little Red Wagon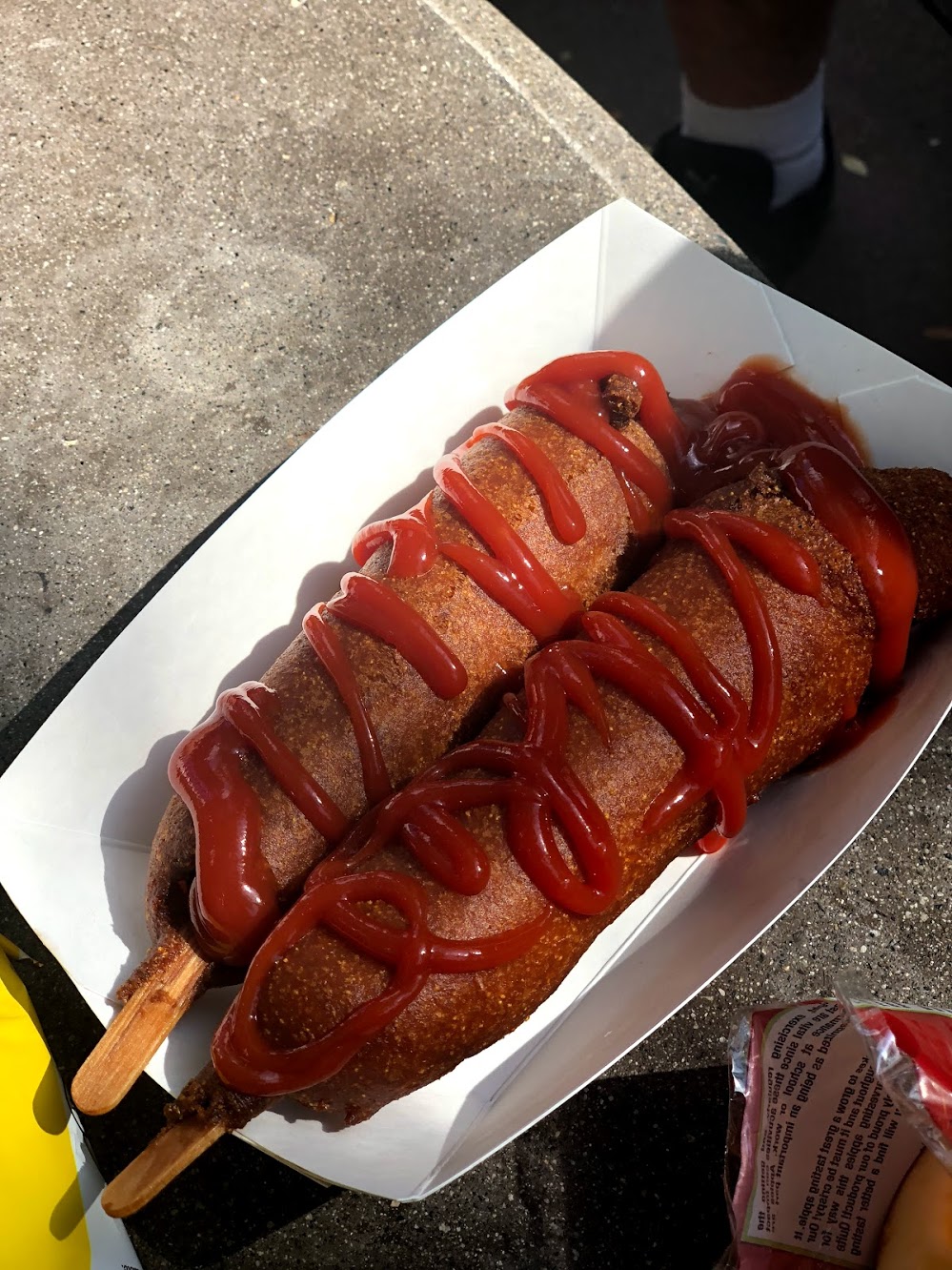 A trip to Disneyland is never complete without a corn dog – they are unlike anything else. If you have light eaters, they might even be able to split one.
You can find the corn dogs at The Little Red Wagon off on Main Street. One corn dog will run you about $10.
Sometimes Disneyland has Corn Dog Nuggets, which are absolutely delicious. I'm not sure when they have them, but it's worth asking around about! They are a little more kid-friendly as well.
Baked Chicken Leg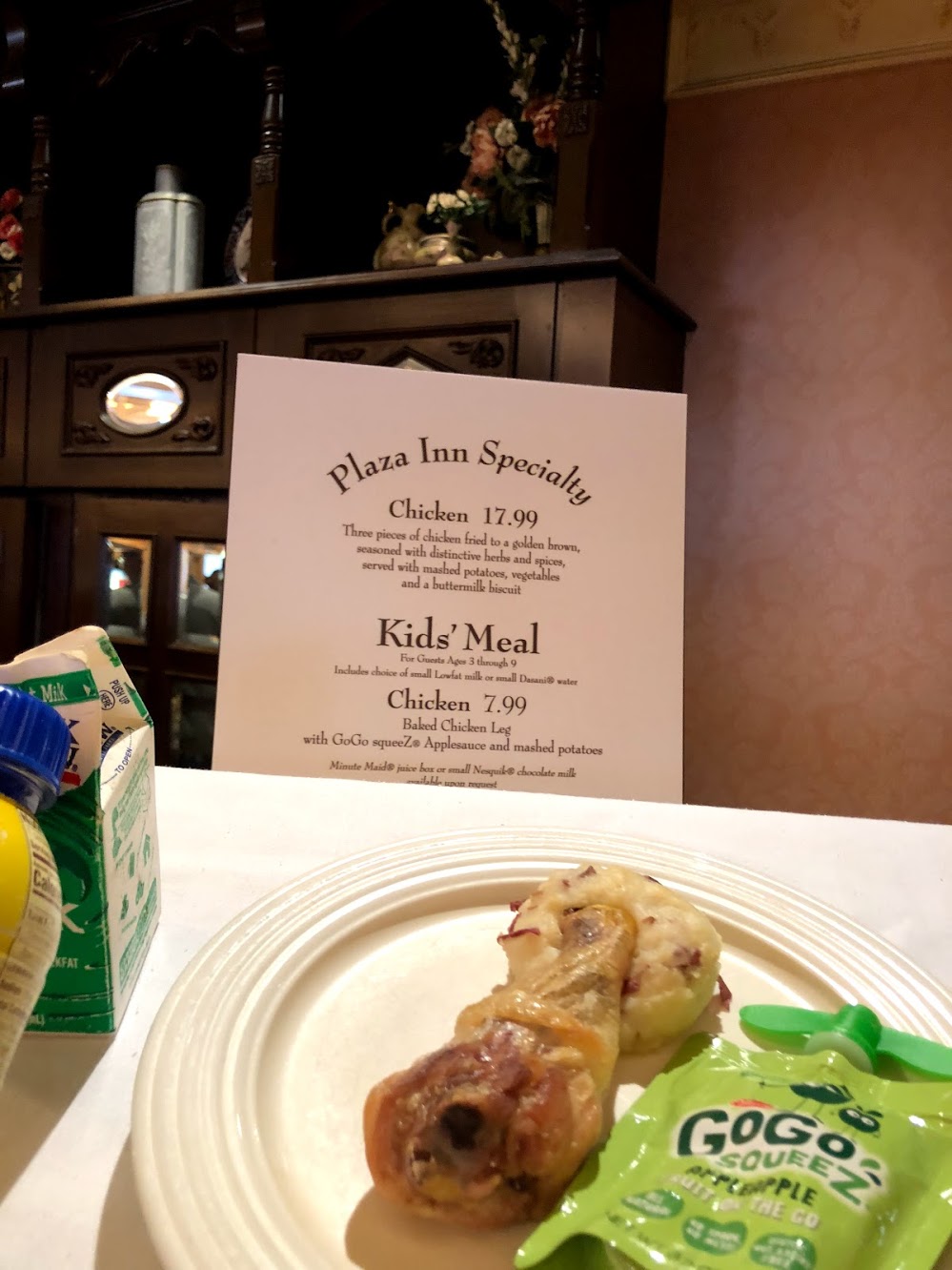 Carnation Cafe is the first stop on Main Street to enjoy a meal, it is one of the table service dining locations. Most likely you pass by without a thought as you draw near the castle undeterred. Otherwise, you may regularly enjoy it as a traditional spot.
I actually had never been here until our most recent trip, when my friend, Hilary, suggested it as a good place to go that isn't insanely crazy. 
The food and the atmosphere here are some of the best you will find in Disneyland and that extends to the Kids Menu. The best Disneyland Kids Meals offer something a little more.
That's why the Chicken Fried Chicken is such an excellent choice. The recipe is exceptional and the dish is so unique
to other fried chicken meals in the park. This meal comes with Mashed Potatoes, Broccoli and Fresh Fruit as sides.
We actually got Jack the baked chicken leg, instead, which he loved!
Mac and Cheese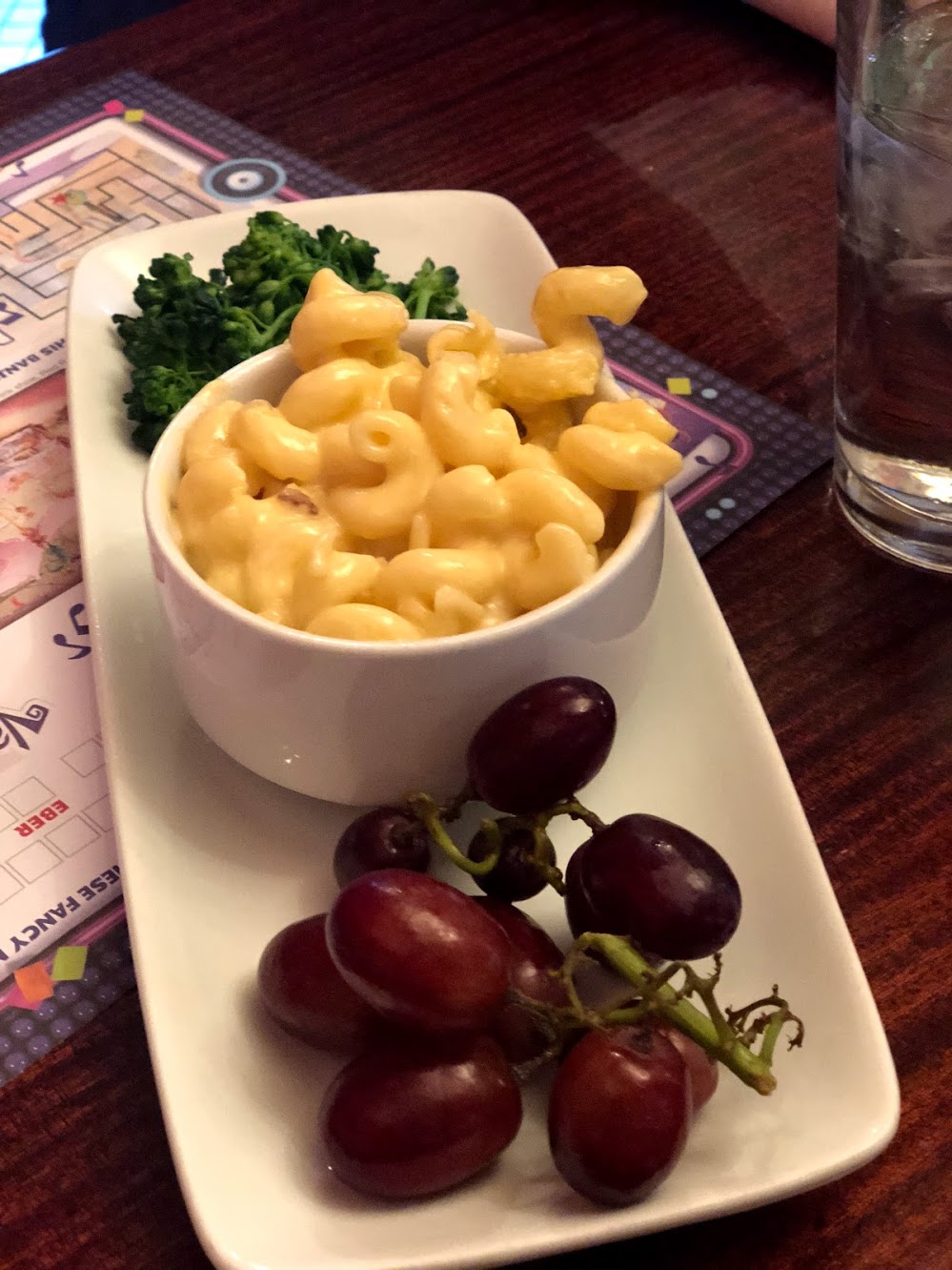 I usually try and steer our kids away from Mac and Cheese, simply because they can have it at home! However, Disneyland Mac and Cheese is actually quite delicious – I even enjoy it!
So if you have a kid that is just dying for some Mac and Cheese – you're in luck. You can find it at several places in Disneyland:
The Galactic Grill in Tomorrowland
Cafe Orleans
Pacific Wharf Cafe
Harbour Galley
River Belle Terrace
Chicken Taco at Rancho Del Zocalo
Rancho Del Zocalo Is another wonderful place for families. It is actually one of our favorite places in Disneyland!
They have two kid's meal options – a chicken taco and a bean and rice burrito. We personally like the chicken taco. It is $7.99 and includes rice, applsuace, veggies, and a choice of drink.
We love mixing things up outside the traditional hamburger and fries, and this is a delightful place the whole family can enjoy.
Fried Chicken Tip-Yip Youngling Meal
Spending some time in Galaxy's Edge? Make sure to stop by Docking Bay 7 Food and Cargo – they have a kid's meal perfect for your little Star Wars fan.
The friend chicken tip-yip youngling meal includes crispy chicken, macaroni and cheese vegetables, and a choice of drink. It's $9.99, but we think this is one of the best kid's meals in the whole park!
Sauteed Shrimp at Cafe Orleans
Is your child a little more adventerous? Look no further than Cafe Orleans. One of their kid's meals is sauteed shrimp two two side options – one of which happens to be cheesy grits.
The shrimp is sautéed and the grits are cheesy. Cafe Orleans is a table service restaurant in New Orleans Square.
But if your kids are a little less adventerous, their Mac and Cheese is fantastic here as well. 
Hamburger and Fries
Hamburgers are a classic choice for many children – it's almost always what our kids choose! There are several dining locations within Disneyland where your child can get their burger fix, including:
Smokejumpers Grill
Galactic Grill
Hungry Bear Restaurant
Sandwiches at Earl of Sandwich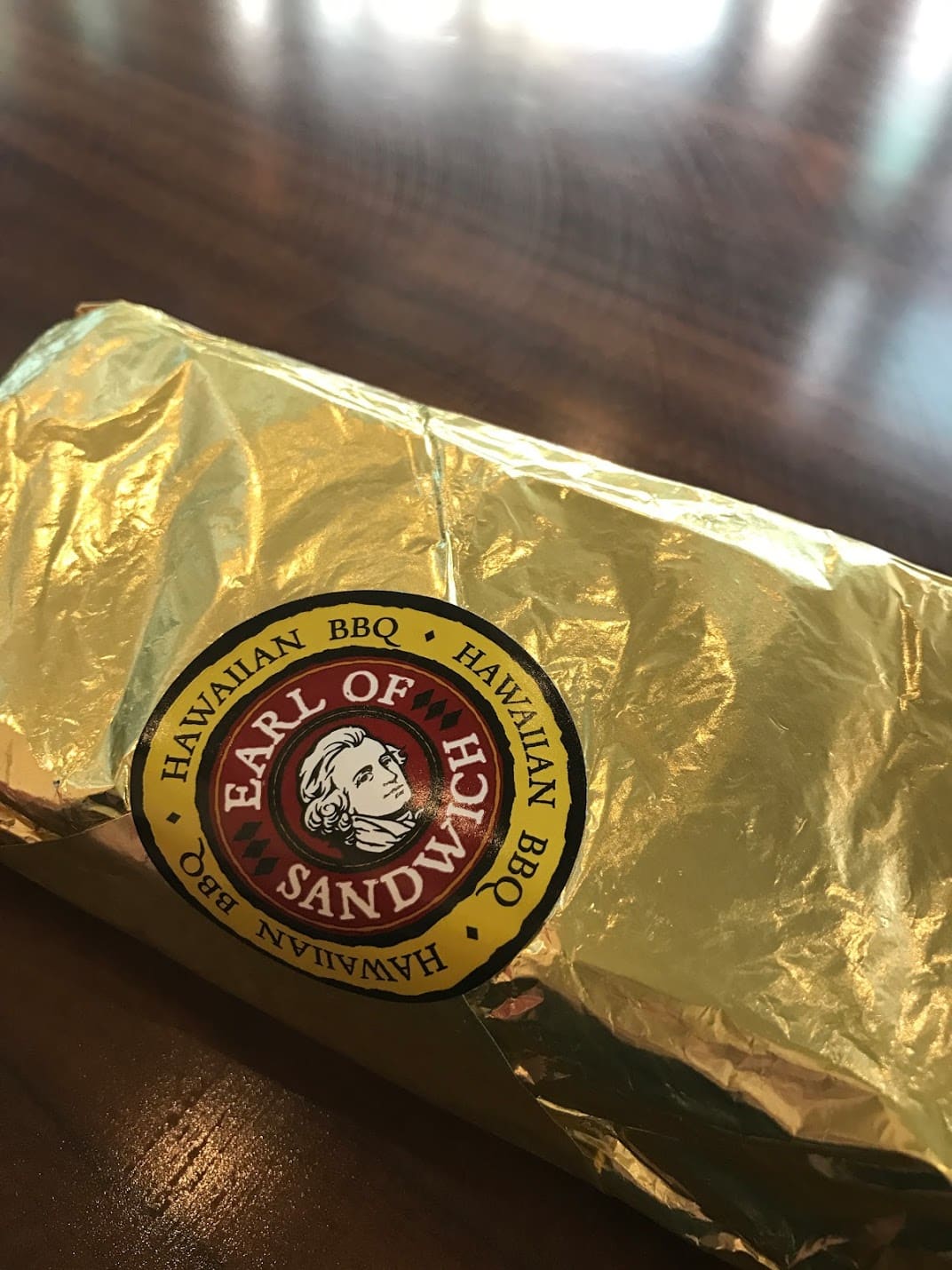 Okay, okay, this isn't exatly IN Disneyland, but it is in Downtown Disney. They have a large variety of sandwiches, including for children. They are also very affordable.
This is a great place to stop on your way out (or in!) to Disneyland – they have a Turkey & Swiss, Grilled Cheese, and Pizza Bread!
How to Find Kid-Friendly Food at Disneyland
Honestly, the best way to find what you are looking for is to download the Disneyland app and just search for the food your child is wanting.
You can easily type in the type of food, and it will show you places in Disneyland that currently serve that item. If you're lucky, it will be a mobile ordering restaurant, so you can order it and pick it up with ease.
What is a Disney Mickey Check Meal?
I mentioned this previously, but you might be asking – what is this?! And you aren't alone. 
Essentially, it's a simple designation that helps you to find the nutritious choices for your family amongst all the grease and sugar (regardless of how delicious that is). Meals that have the Mickey Check meat strict Disney-set Nutrition Guidelines, which limit calories, saturated fat, sodium, and sugar. 
Walt Disney World Resort, the expansion of the Mickey Check helps families easily find nutritious choices, part of an ongoing program that launched in 2006 with nutrition guidelines. The Mickey Check makes it even easier to identify healthier food options in all of the Disney theme parks and resorts.
If you're looking for some kid-friendly meal ideas while you're at Disneyland, we've got you covered. No matter what your child's taste or dietary restrictions may be, there are plenty of options to choose from. So what are you waiting for? Start planning your trip and get ready to chow down on some delicious Disney cuisine! What is your child's favorite meal at Disneyland? Let us know in the comments below!
Other Disneyland Posts You May Enjoy: